Full Steam Ahead with Francis Bourgeois, The North Face and Gucci
When you hear the word 'trainspotting,' what's the first thing that comes to mind? For most of us, flashback scenes from the iconic 1996 film by Danny Boyle prevail, rather than the literal and esoteric hobby of trainspotting itself—but 21-year-old Francis Bourgeois is changing that one video at a time.
The multi-hyphenate trainspotter, engineering student, model, and content creator took his unbridled passion for trains and railways to TikTok, where he has since garnered almost two million avid followers. Charting locomotives across England, Bourgeois records himself on his GoPro, a humorous aesthetic that has become ingrained in his TikTok psyche and persona. Running up and down the platform, gesturing for the conductor to blow the whistle, and giving us tours of rare train model interiors are all part of a day in the life of his trainspotting adventures.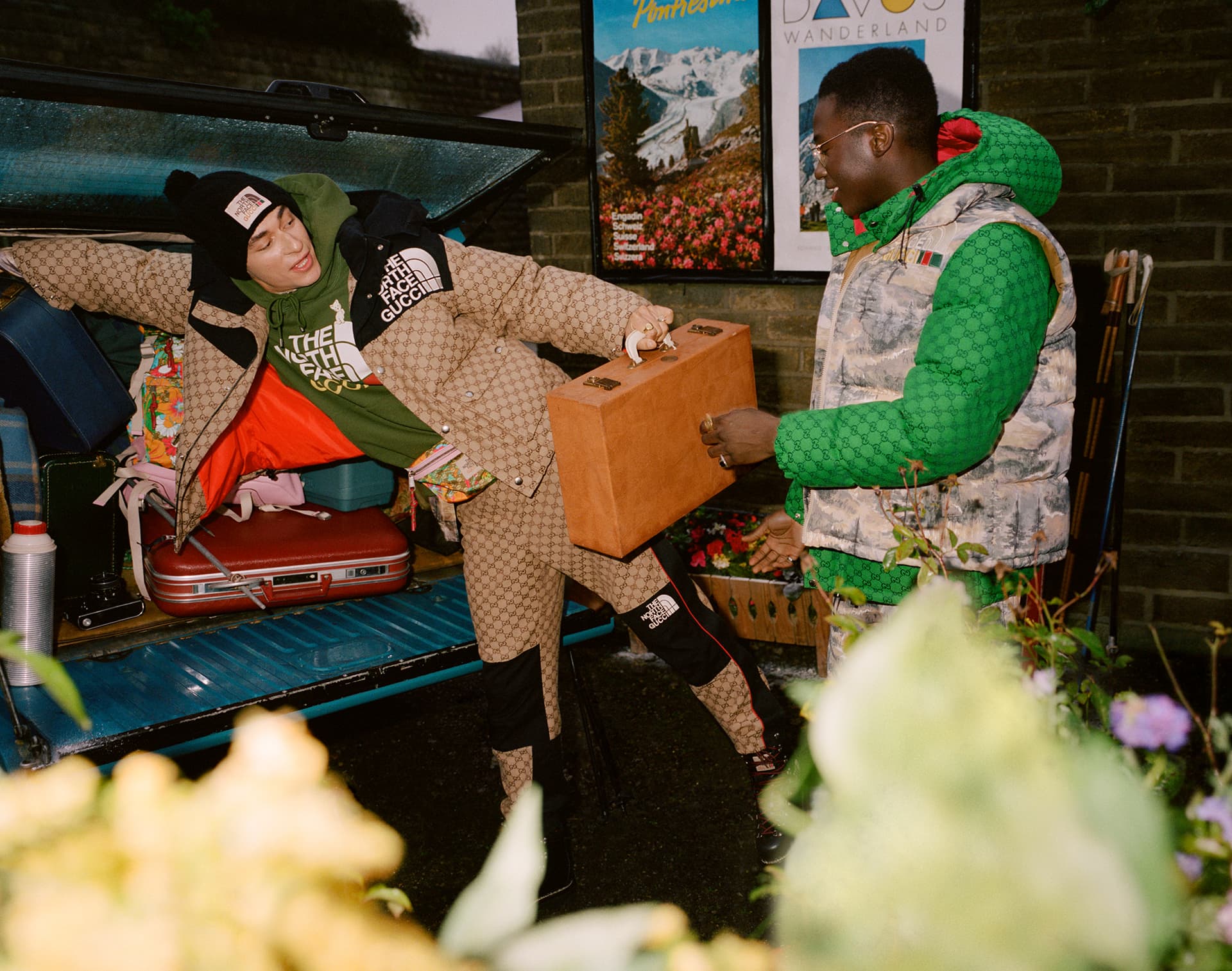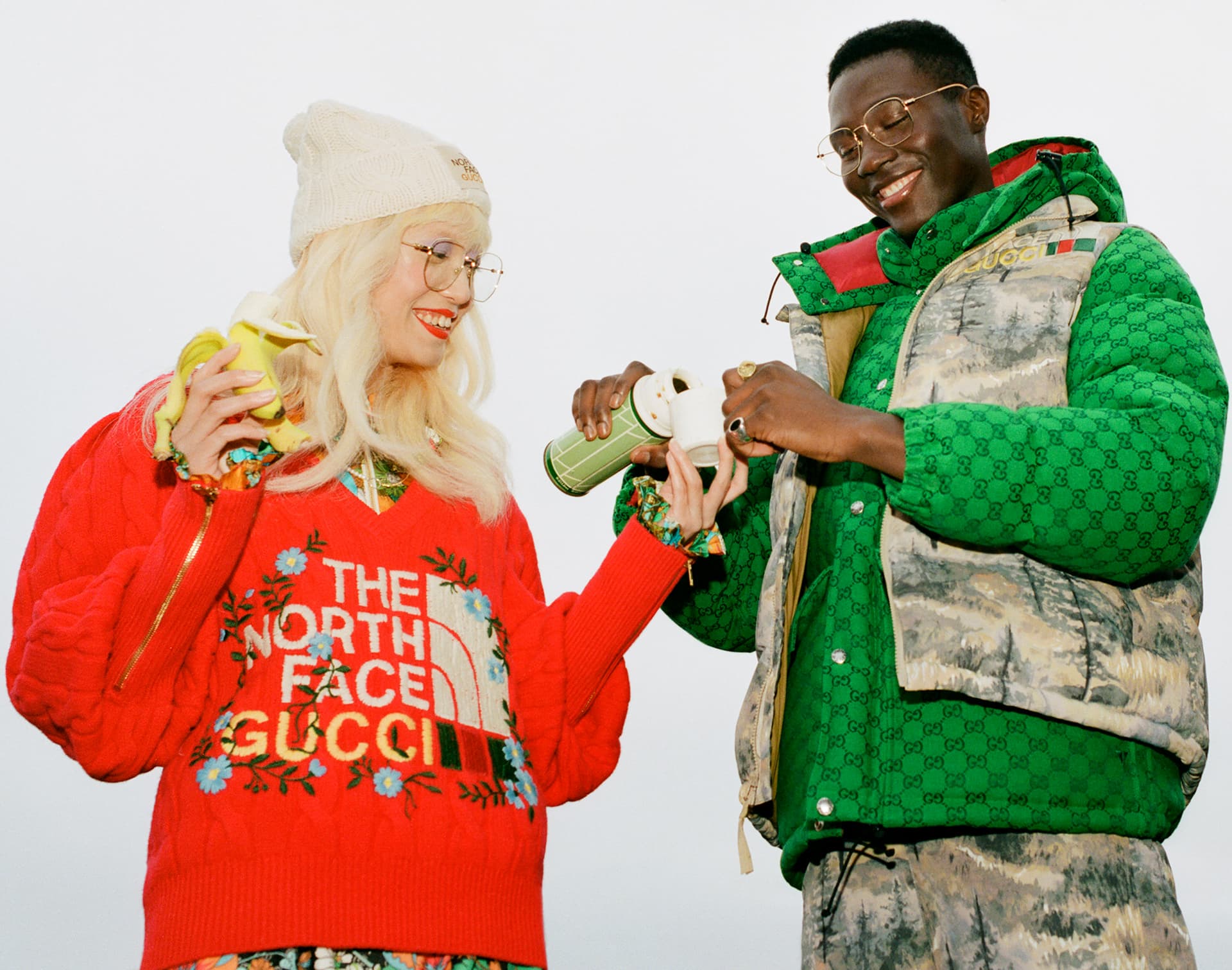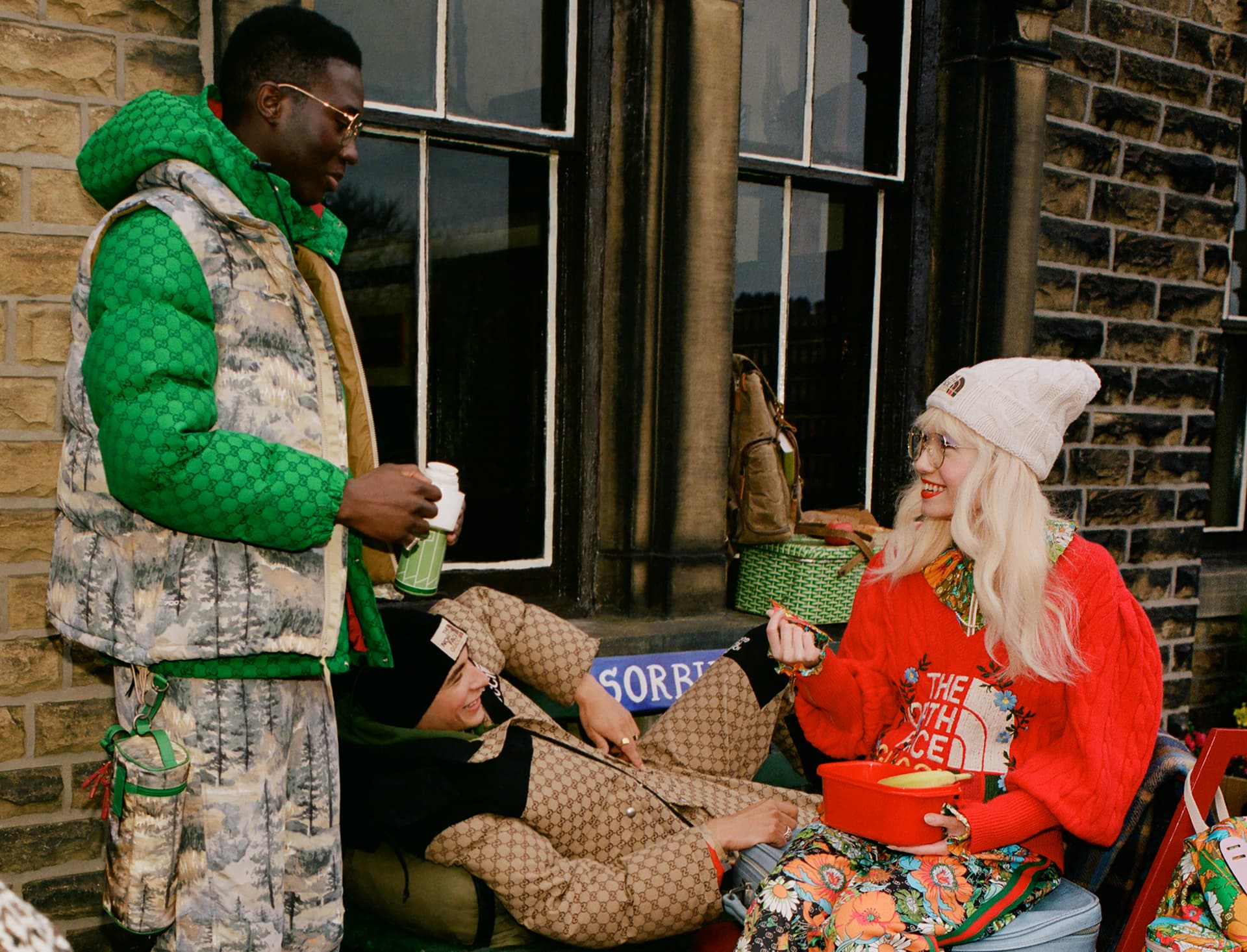 Known for his eccentricity, love of the outdoors, and self-embracing attitude, Bourgeois is the perfect person to highlight the second chapter of this collaboration. Starring in this idealised version of a train journey through the picturesque Alps, Bourgeois and his co-travellers adorn The North Face x Gucci collection. Keeping the spirit of discovery and exploration alive, the pieces are full of reinterpreted monogram patterns, bold logo prints, and forest-themed motifs that elevate the usual subtle shades of the gorpcore enthusiast.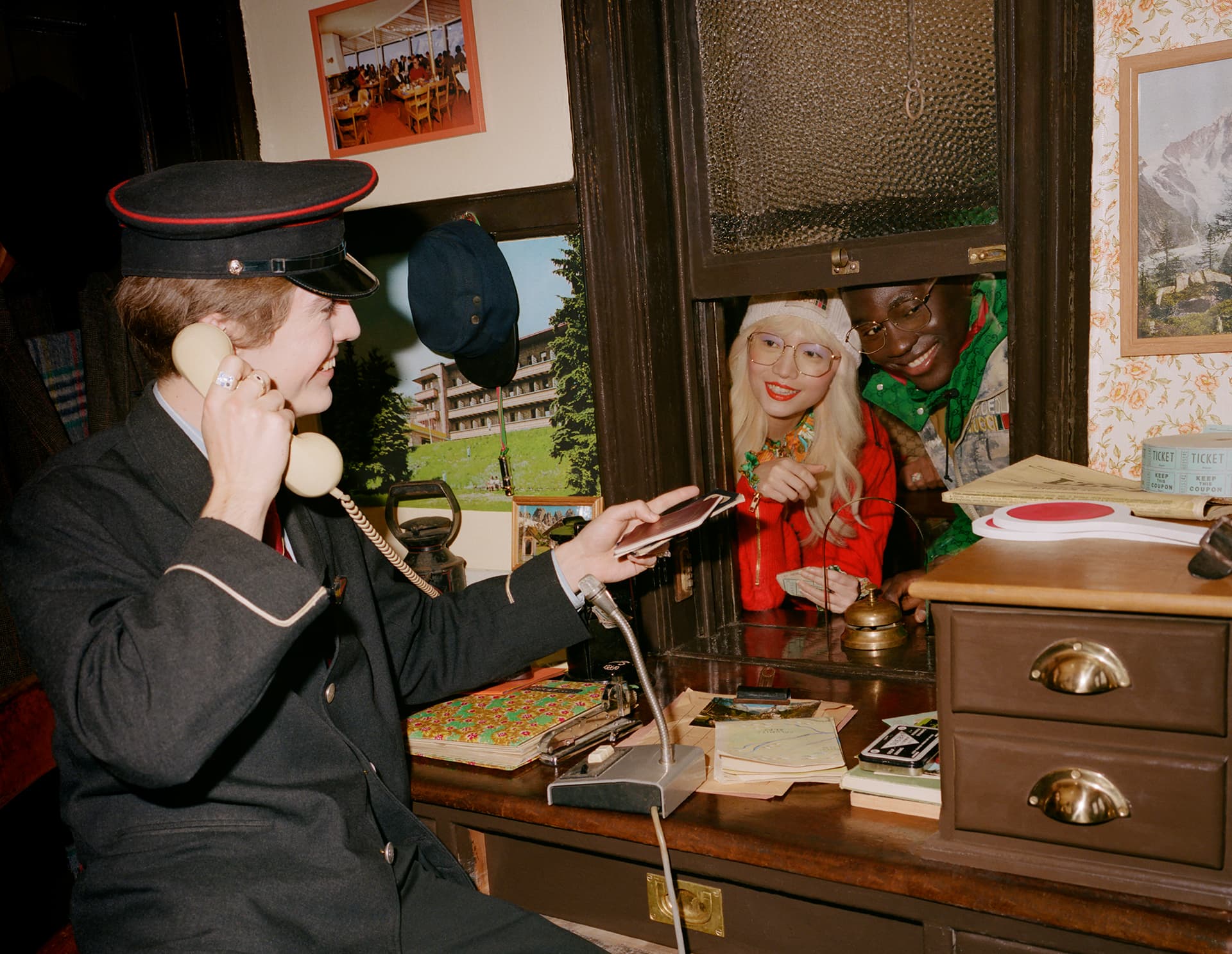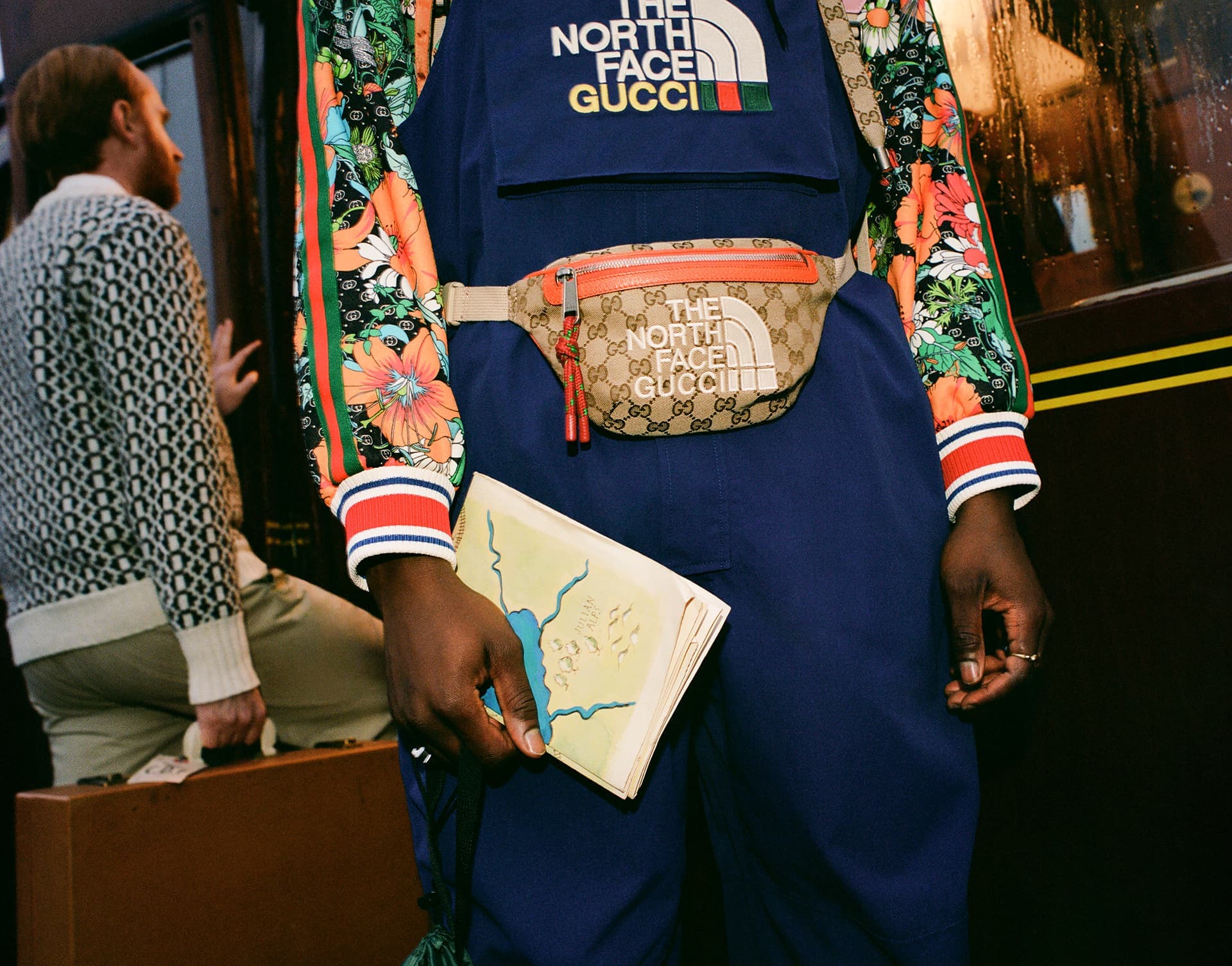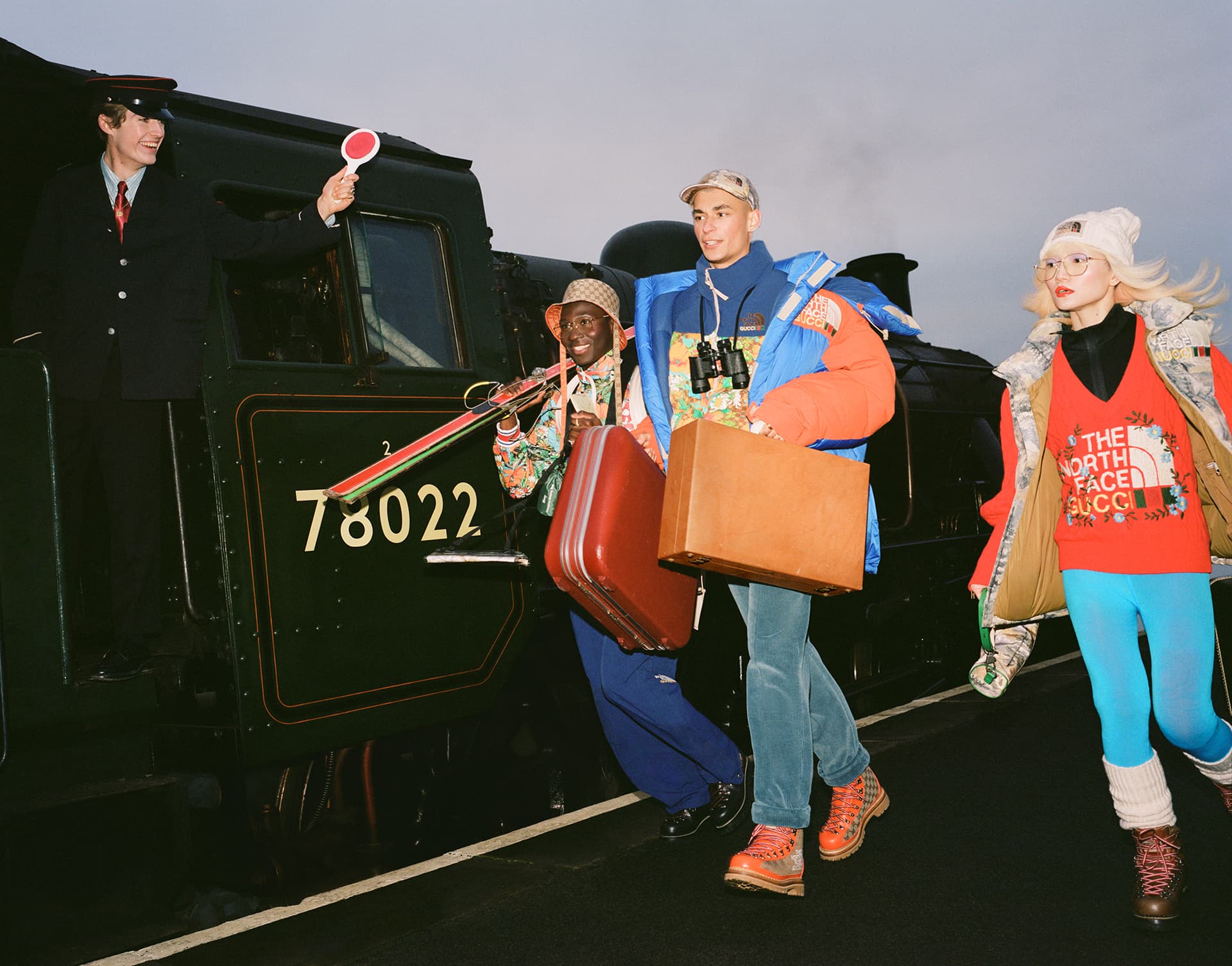 We caught up with Bourgeois to dig into his fascination with locomotives, his essential trainspotting gear, and where he sees this passion of his going in the future.
Raised in North West London, Bourgeois was at the heart of many railway networks. With the capital's train system spanning 2,671 miles alone, it's safe to say that there are plenty of opportunities for devoted trainspotters to feast their eyes upon some real railway gems. "We used to live around the corner from Willesden Junction, and I'd get the train to school every day. I'd be transfixed by everything going on outside the window, and I loved seeing the trains come into the platform," says Bourgeois. "From the top of the climbing frames in the playground at school, we had the best view of what is now the North London Overground line, so I remember spending all my break times there."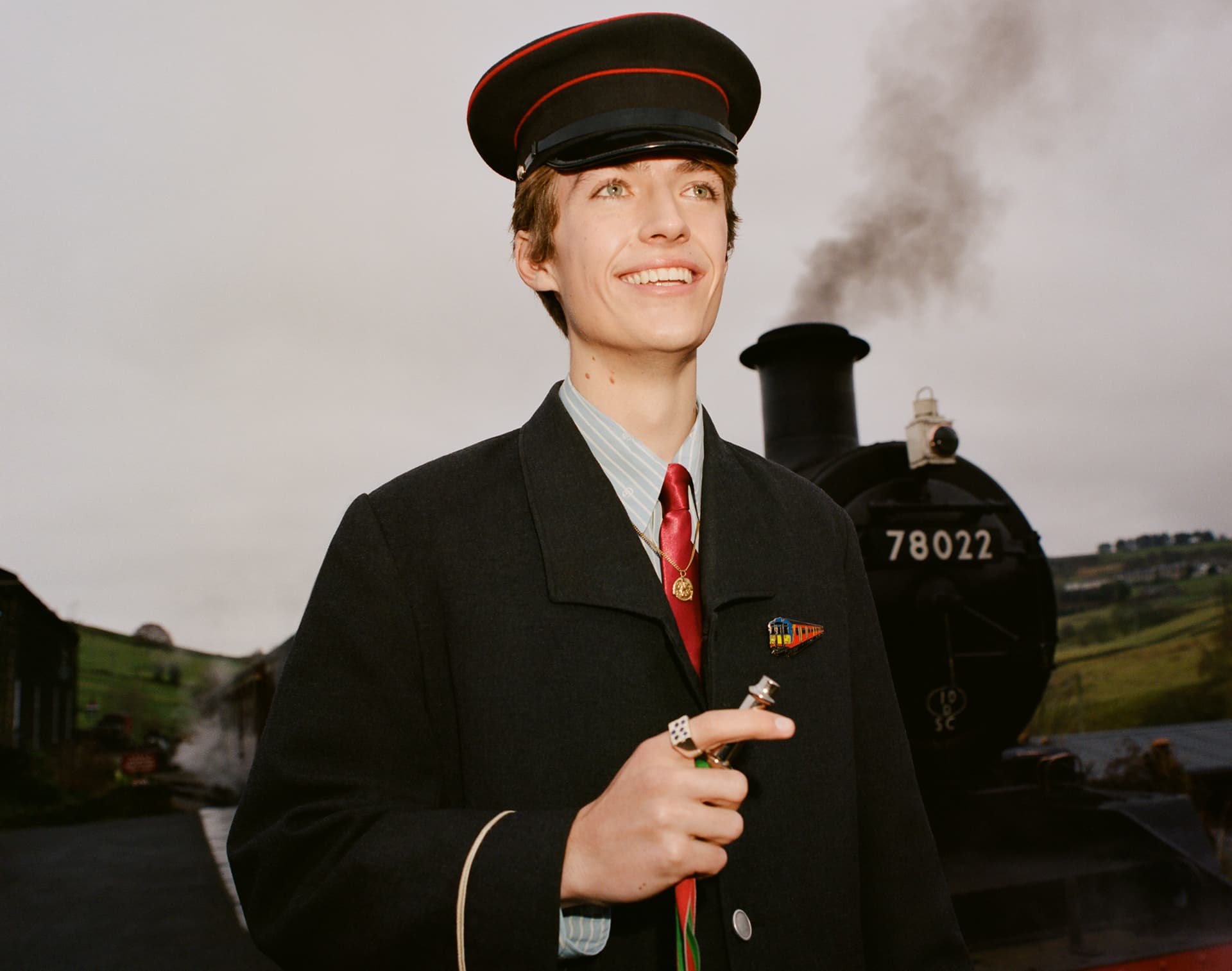 Judging from the depth of his knowledge on trains, you'd think that Bourgeois' ancestry was rich in railway history, but no one in his family has ever been particularly interested in trains or engineering. "It was just my environment growing up, and probably the chemical balance in my brain that gave me a natural leaning to things like cars, trains, planes, and boats," he says of his affinity for all things mechanical. Moving from London to Somerset meant Bourgeois was away from the vast rail network of the city, but that didn't stop his magnetic connection to the steely train tracks. "Luckily, we moved close to the biggest carboniferous limestone quarry in Europe, so there's loads of freight train traffic going through to that. That kept my interest piqued and evolved my passion over the years," he explains.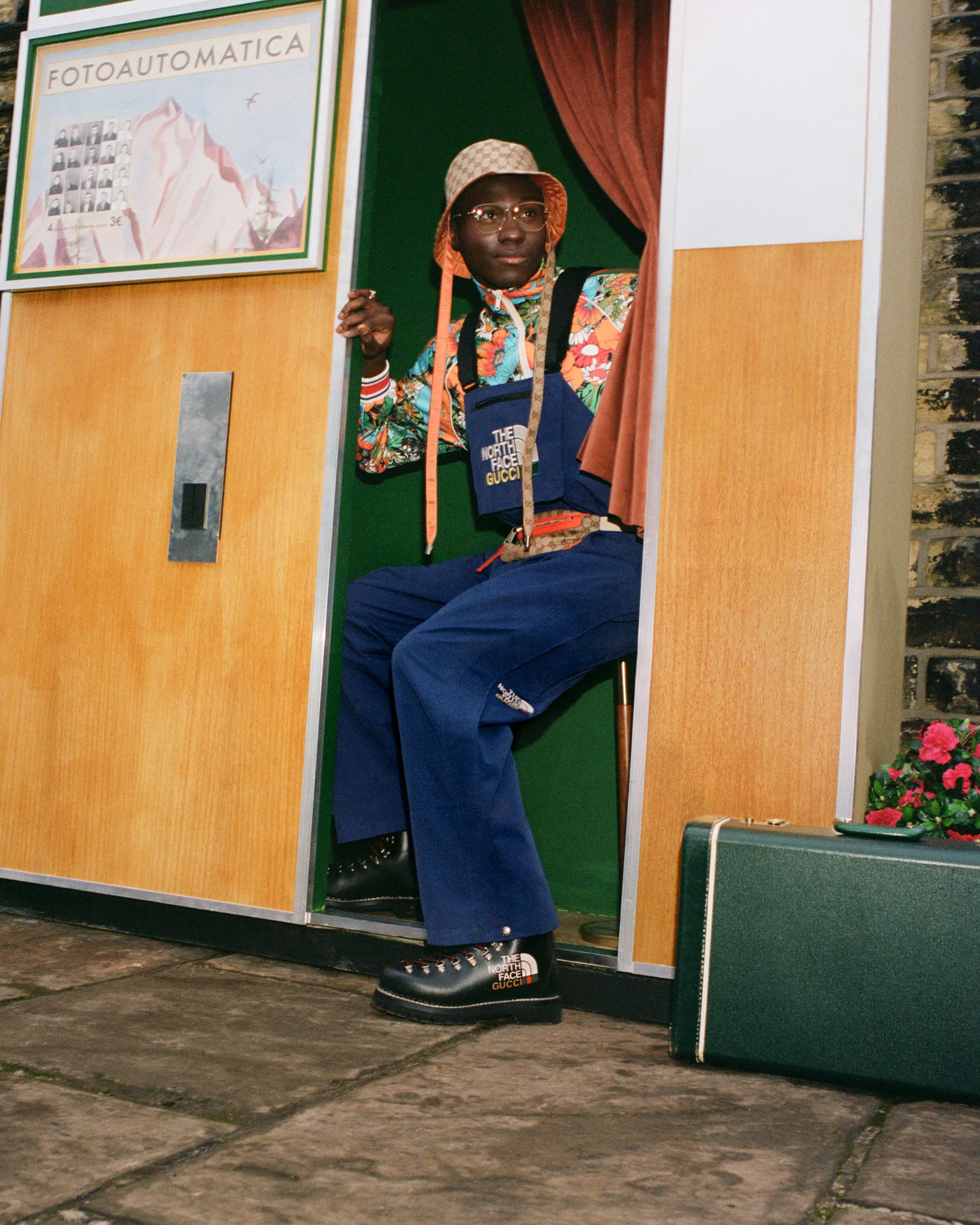 Train travel has become more popular over the past decade and with good reason. It's more ecologically friendly and less stressful than other modes of transport, allowing its passengers to see the outside world and connect with nature on their journey. Gucci backs this up with its penchant for outdoor exploration by entering wintry new territories and opening stores in St. Moritz, Courchevel, and Cortina—with all three locations strongly tied to train travel and outdoor, snowy activities.
Trainspotting became popular in the UK due to the sheer amount of different models that appeared over the years. In the '60s, the British Rail's strategy was to make various locomotive classes, pitching them to manufacturers and seeing which ones performed best through trial and error. This resulted in a leftover of hundreds of types of trains, which kickstarted the trainspotting movement around England. For Bourgeois, trainspotting has always been a cathartic practice that helps him disconnect mentally and physically from the hustle and bustle of daily life. But what is it exactly about trains that he finds so fascinating? Besides the fact that they're so big and powerful, it's the juxtaposition of the insane amounts of energy and momentum they carry with the fact that they're confined to a particular path that gets the engineering student's brain ticking.
"The linearity in the predictability of trains satisfies the side of my brain that likes to know how things are done. Then the spontaneity and unpredictability of the nature of trainspotting itself fulfill the other side of my brain that goes 'oh what's going to happen next?"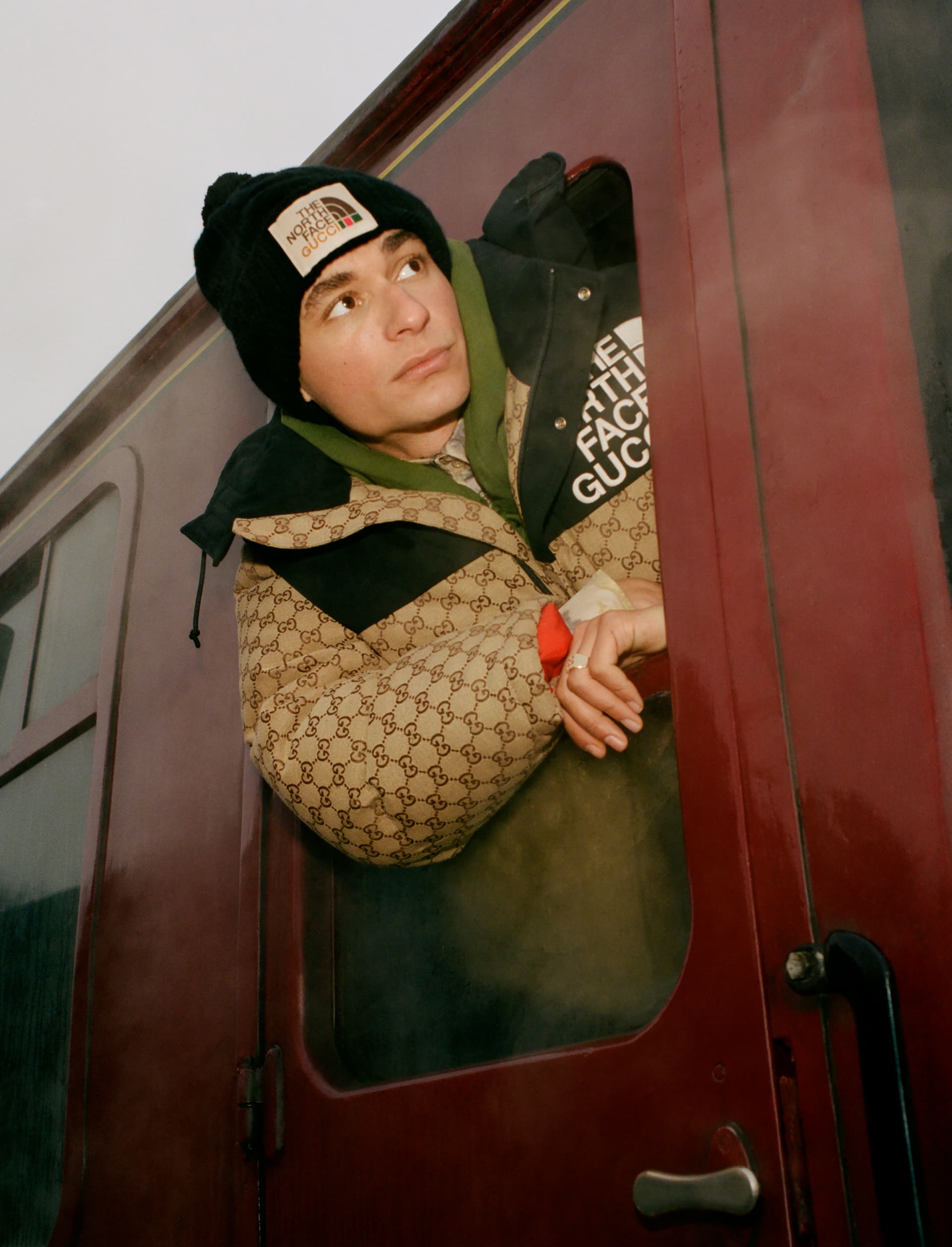 During lockdown, Bourgeois found himself bored at home like most of us. Unable to dance the night away to electronic music at Manchester's Warehouse Project as he regularly does, he was keen on using lockdown to try something new. "My brother and I bounce off each other quite creatively, and I've always had a passion for video making, so I thought, why not intertwine my trainspotting hobby with this?" With his brother on hand to film the feel-good content, out popped Bourgeois' TikTok videos, and quite frankly, it's impossible not to get caught up in his palpable excitement. Besides the fact that trainspotting is having a revival thanks to social media, its Bourgeois' overall smiley demeanor and electrifying energy that has propelled his online presence.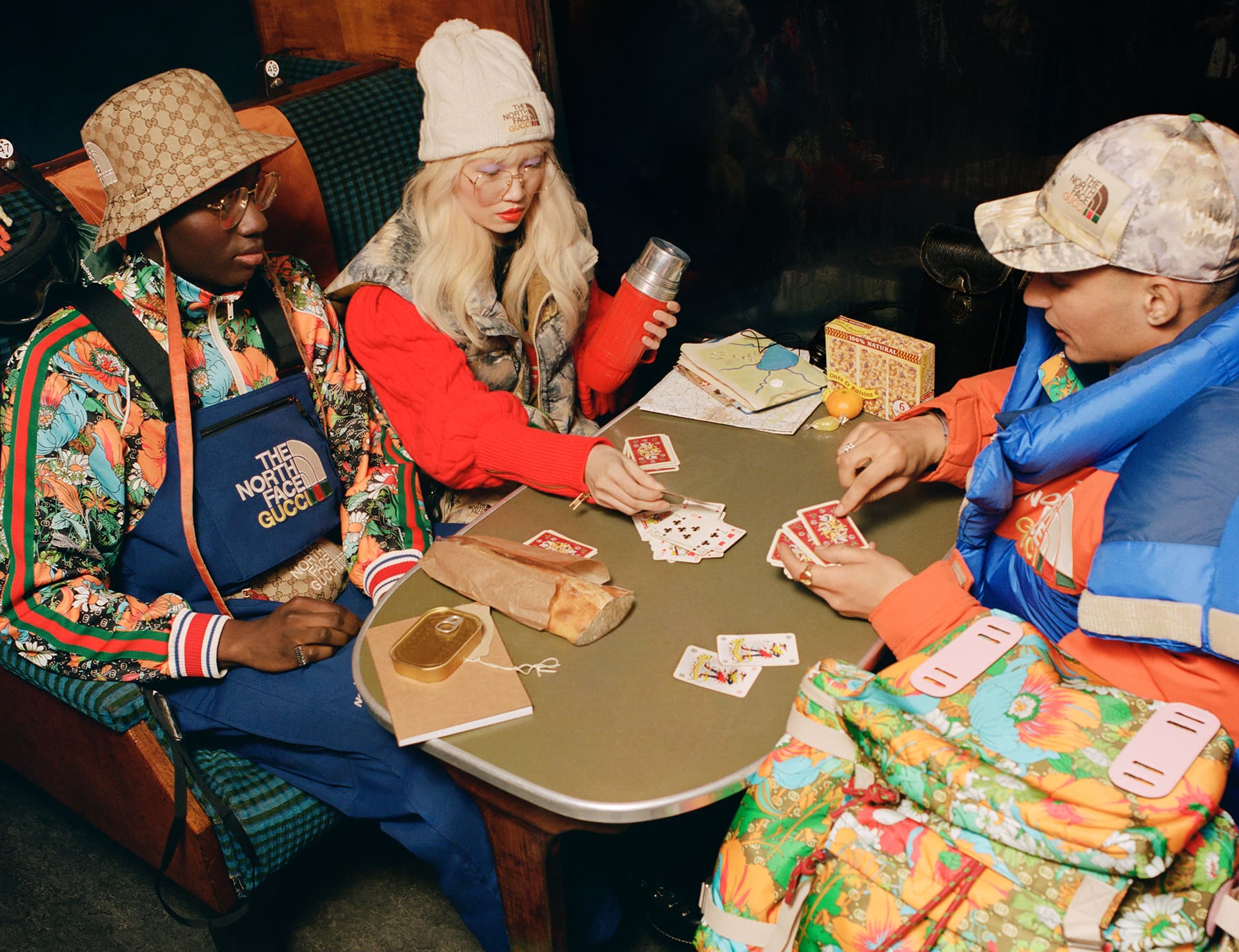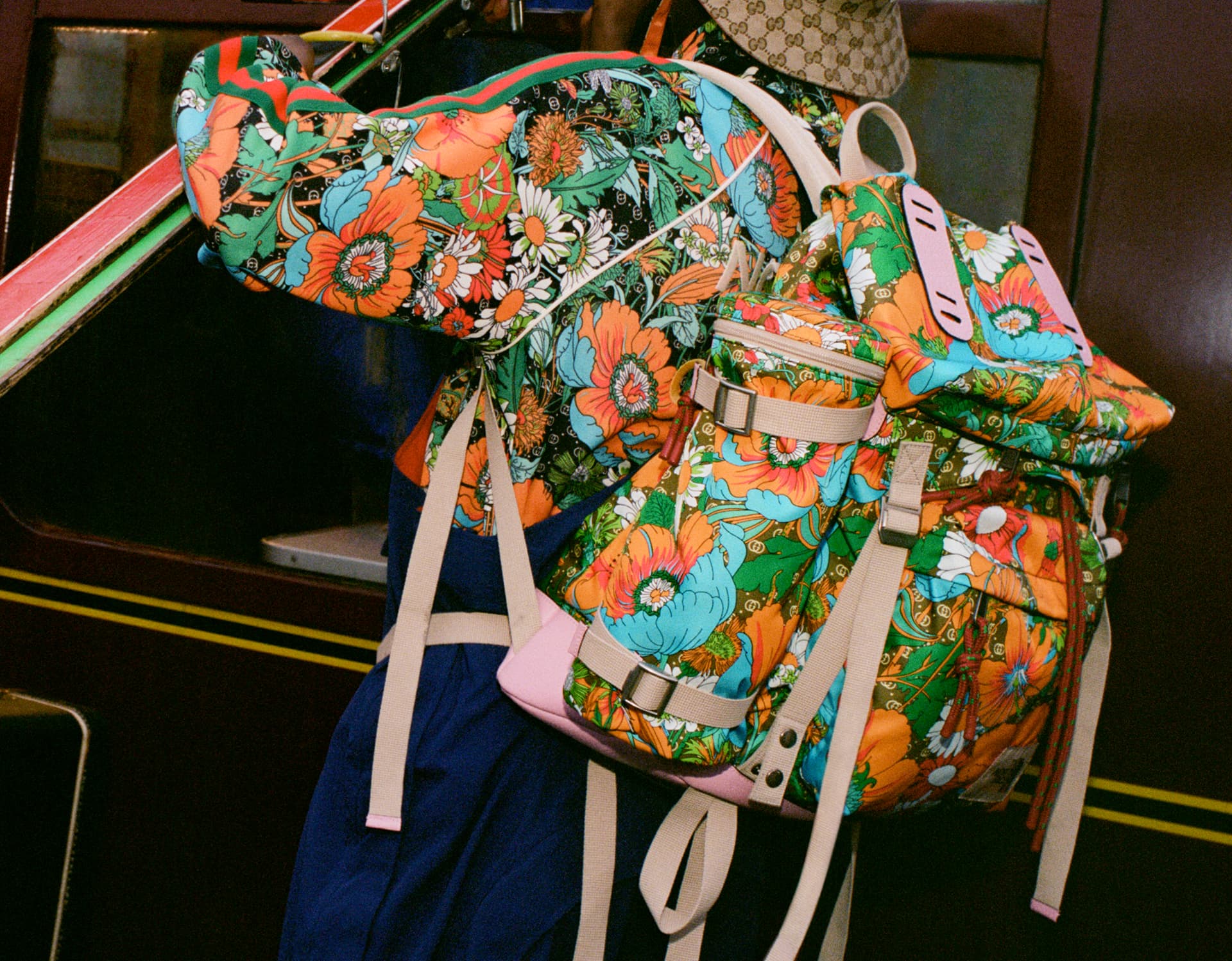 Galvanizing a community of fellow trainspotting enthusiasts, he comments on how the popularity of his TikTok has helped others embrace their passion wholeheartedly.
"One of the most gratifying things is hearing about other trainspotters and their experience in school. They've said that people would bully them for their trainspotting hobby, but now they feel more confident and people respect them for it."
"That's a really defining thing for me because I experienced the same thing. It isn't a cool hobby, so I didn't make it very public, and I think giving other people the power to feel like they can be confident with it is very special for me."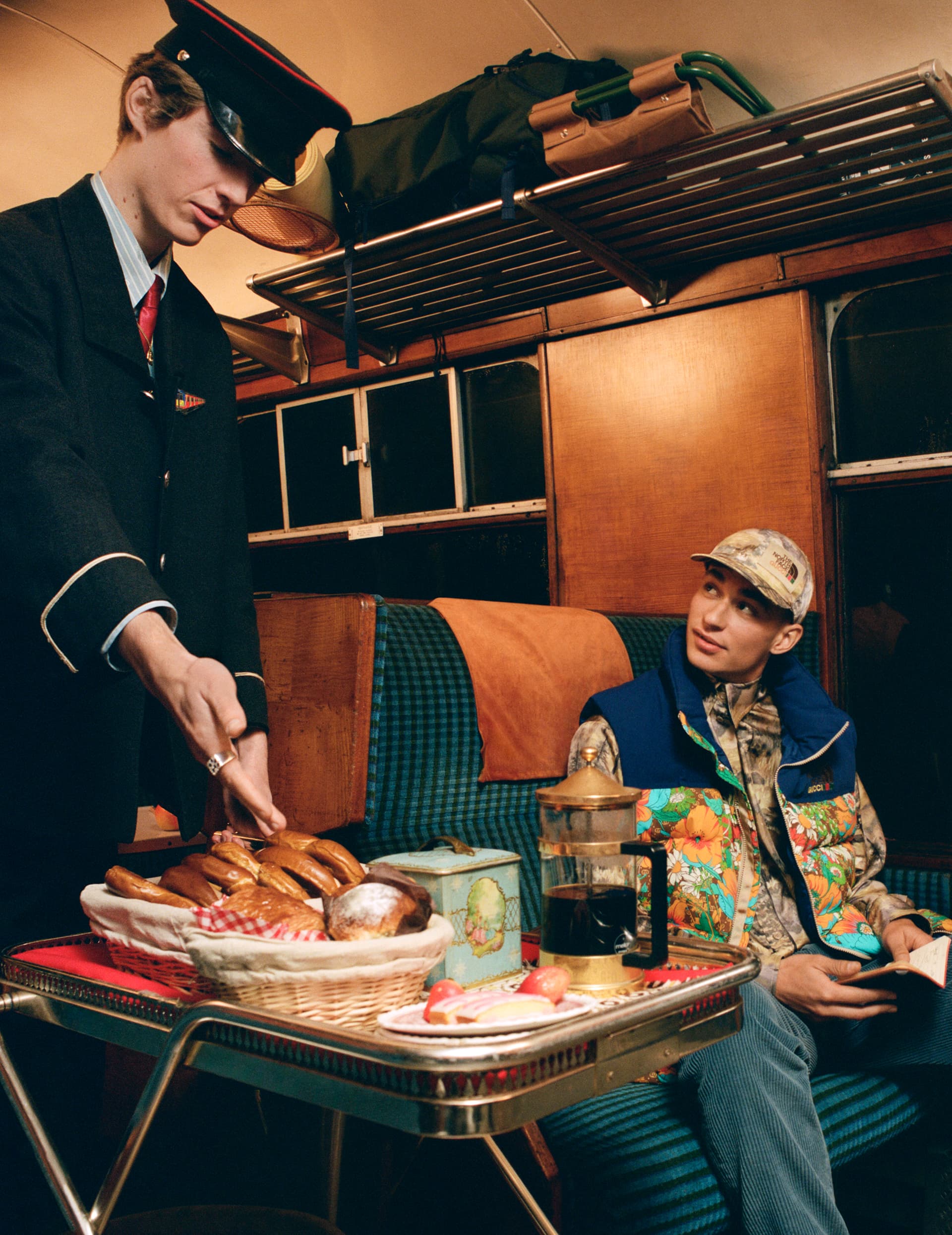 Speaking of self-confidence, Bourgeois isn't afraid to let the aesthetic of his attire speak for itself.
Proudly naming his grandparents as his fashion icons, he incorporates bits of their style into his daily fits. "My granddad wears these baggy corduroy trousers, knitted jumpers, and leather shoes, with all these golden rings and bracelets, finishing off with a beret, which I love. He always paints one of his fingernails saying it's good luck, so I do the same."
When asked about some of his essential trainspotting gear pieces, Bourgeois has some special bits accompanying him on his adventures. "I have these good luck shoes that were owned by a London Underground driver in the '60s. He had a pair he wore every day but kept this pair aside. When his grandson was selling them, he reached out to me and said, "my granddad would want you to wear them." I put them on and they fit perfectly. They have the London Underground logo on and whenever I wear them whilst trainspotting, wonderful things seem to happen. I also have a ladies handbag that is made of the seat moquette patterns on the old District Line, which I put my camera, wallet and other sorts of gubbins in," explains Bourgeois.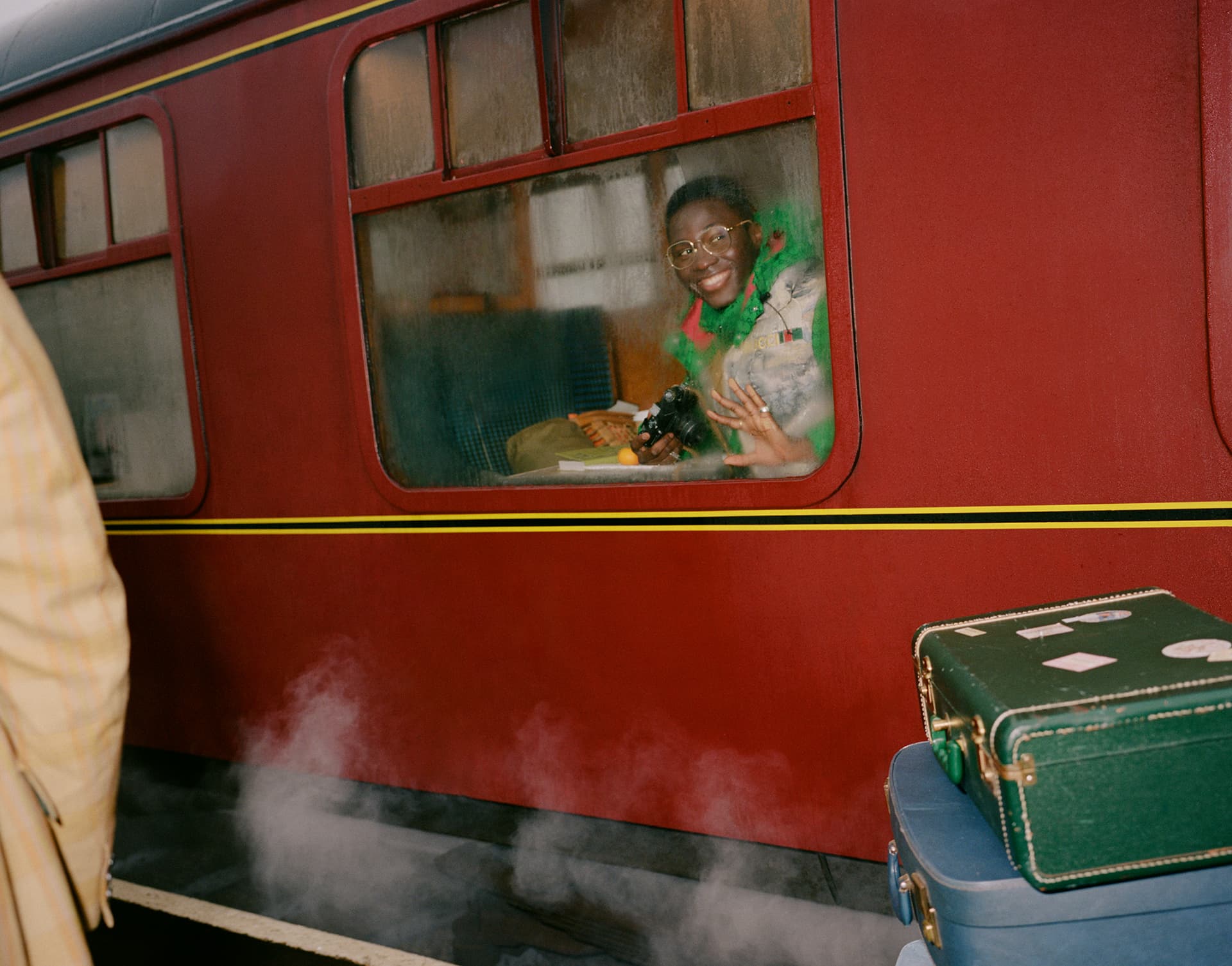 'Life is the train, not the station,' said Brazilian novelist Paulo Coelho, and Bourgeois couldn't agree more.
He sees his love of trains taking him around the world commenting, "I want to explore trainspotting as a culture globally and see how it's appreciated within different areas. Japan is at the top of the list.
They've got high-speed trains meandering through mountains and then all of these metros too—it's just astonishing how transport networks can cut through such dense areas. I'd also love to see what it's like in America because I know the drivers there give loads of toots, even if people aren't asking for them."
The future isn't just full of trains for Bourgeois. The altruistic creator says, "I just want to give people the tools to feel happier and bring more joy in general. But I do also want to start my own clothing line and open a train-themed nightclub."
HIGHSNOBIETY
Associate Creative Director:
Sian O'Flaherty
Senior Art Director:
Josh Wilson
Senior Art Director Digital:
Luca Banchelli
Creative Director:
Dimitri Hekimian
Senior Producer:
Adria Paituvi
Content Editor:
Ruhi Parmar Amin
Senior Project Manager:
Katie McNicol
Talent Management:
Fania Folaji
VP Brands Partnerships:
Caitlin LeRoux
Photography
Producer:
Ghandi El Chamaa
Stills Photographer:
Ronan Gallagher
Production Designer:
Mckinloch Studio
Make-Up Artist:
Jimmy Owen Jones, Jenny Glynn
Hair Stylist:
Roxanna Gillani
Cast
Talent:
Francis Bourgeois
Model:
Daniel Hopwood, Cheikh Tidiane Beye, Justina Law
Film
Executive Producer:
Martin Roker
Producer:
Ghandi El Chamaa
Production Manager :
Tim Ellis
1st Assistant Director:
Terry McShane
Movement Director:
Ted Rogers
Director of Photography:
Harry Wheeler
Production Designer:
Mckinloch Studio
Make-Up Artist:
Jimmy Owen Jones, Jenny Glynn
Hair Stylist:
Roxanna Gillani