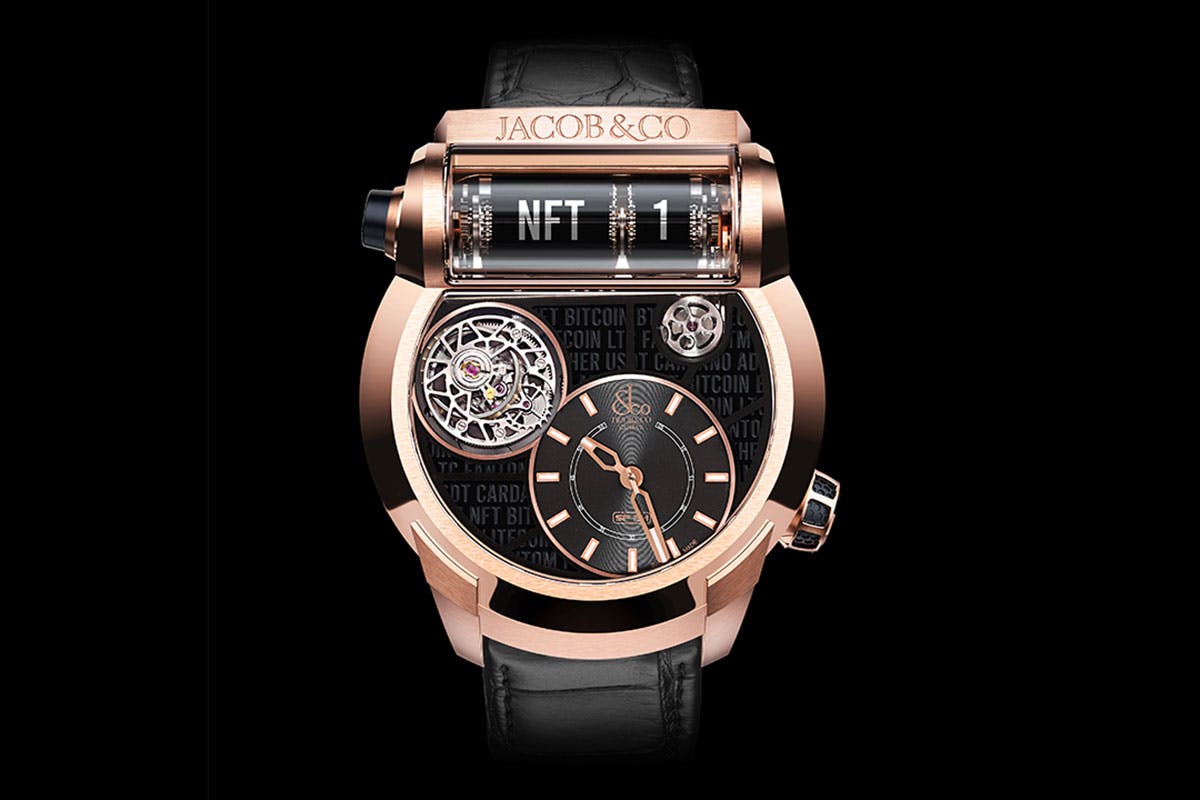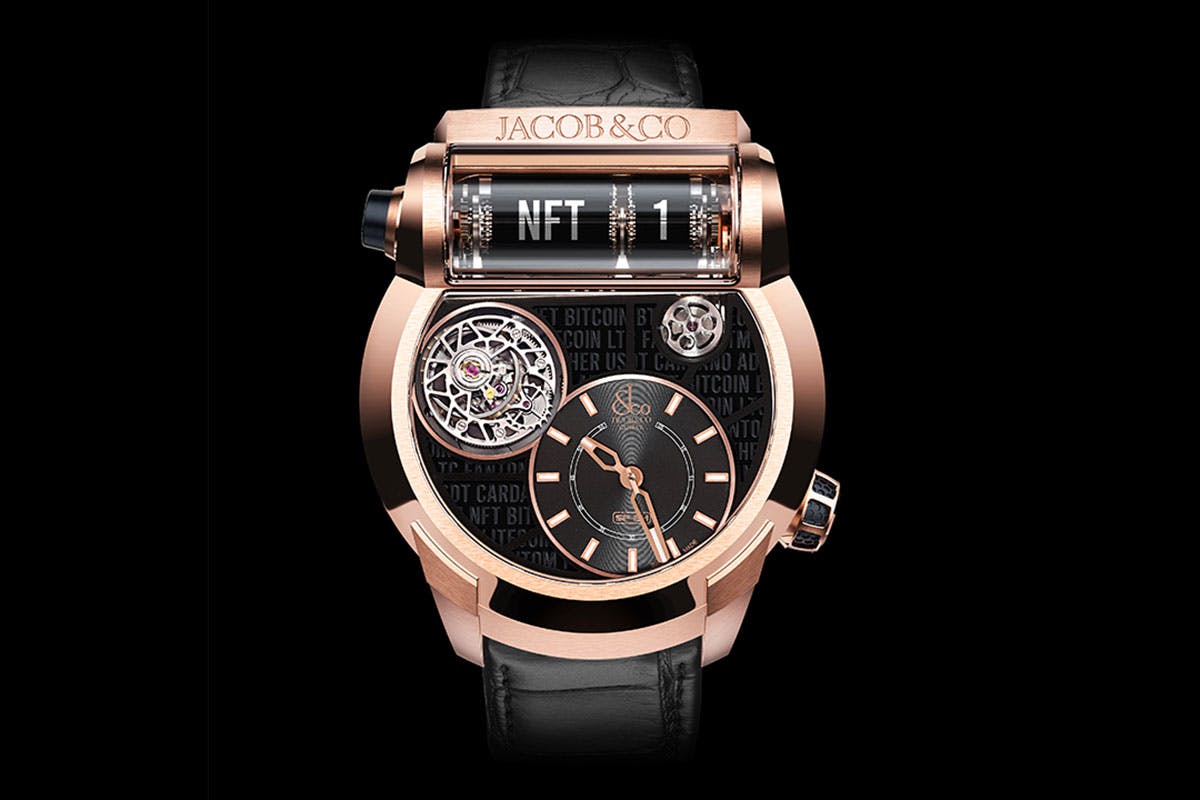 The luxury jewelry and watchmaking brand Jacob & Co. put its hat into the NFT ring last week by releasing the first-ever NFT watch — and it fetched $100,000 at auction. 
The Jacob & Co. SF24 Tourbillion timepiece, a digital "piece unique," reached the impressive amount in a 24-hour auction that began Wednesday on the ArtGails NFT platform. The buyer is not known at this time.
Like the IRL Epic SF24, from which the watch takes its aesthetic inspiration, the SF Tourbillon features a working split flap-system — like the kind of split-flap timetables you usually see in airports. However, instead of displaying city names, this system displays cryptocurrencies like Ethereum, Bitcoin, and Fantom, all in a ten-second animation that appears on the watch's face. The watch even comes in its own digital box with a matching certificate.
Take a closer look via the video below.
So, why would someone drop $100K for a watch on the internet? Jacob & Co. has proven that there is a market for High-End Digital Assets (HELDAs) in the NFT space. Up to this point, although there have been blockbuster sales, bigger brands and luxury retailers have largely stayed out of NFTs, waiting to see if it is indeed a fad.
But if Benjamin Arabov, the newly named CEO of Jacob & Co., has anything to do with it, that will be about to change. "I'm elated that Jacob & Co. has become the first luxury brand to launch a successful NFT," said Arabov, the newly named CEO of Jacob & Co., "We've proven that NFTs have a place in the watches and luxury world and I'm especially proud that we're the pioneer in this new digital field." He continued, "My hope is that this successful sale will pave the way for other luxury brands to start launching products and collections through NFT."
Now, along with NFT socks, and sneakers, your online avatar can have all the accessories of your real-world self–it's all part of the process of recreating the real world with NFTs, one accessory at a time.
Head to ArtGrails to learn more about the auction.