Lacoste has had a handle on on-court tennis style since René Lacoste first introduced the polo shirt into the game in 1933. His aim to create performance wear with style at its core helped define the way tennis is perceived today.
Whether it's Wimbledon's sense of elegance and charm or the Australian Open's swagger and personality, the styles that today's tennis stars showcase on the court all have a dotted line to René and the humble polo.
Lacoste has been associated with many legends on its journey, with the latest in the line of those to have worn the croc on court being tennis' mercurial new kid on the block, Daniil Medvedev. Following in the footsteps of legends doesn't phase young Medvedev, though, who finds inspiration in the brand's founder. "René Lacoste is the ultimate icon in terms of style on the court. He revolutionized the way players dress by deciding to cut-in sleeves and wear polos while playing. He was a true gentleman on and off the court, and he is a big inspiration."
While Lacoste's place in tennis style history is concrete, it's on foot presence in the game has not been as prominent. 2021 sees the brand turn a corner. Inspired by their founder's innovativeness and style, Lacoste is now ready to bring their footwear back to the court with the AG-LT21 Ultra. It's a bold move by the brand, and they are doing everything right to back it up. For starters, the first athlete to wear the sneaker on court will be Medvedev, who is world number two at the time of writing, and his determined renegade style on the court is matched only by his personality off of it.
Medvedev's game style is claimed to drive his opponents crazy. It was once said of footballer Neymar that he played as if someone was controlling him in a FIFA game; the same can be said of Medvedev, himself an avid gamer. He has all the right doses of speed, agility, and technical flair. And it's these ingredients that make up the foundation for the new gaming-inspired AG-LT21 Ultra. Medvedev helped in the sneaker's design process, and it's his maneuverability and agility on the court that the AG-LT21 Ultra has to support most: "You need to be able to change directions very fast, and for this, your shoe must be very agile. Also, I like to slide before my shots, sometimes even on hard courts, so it has to be really stable."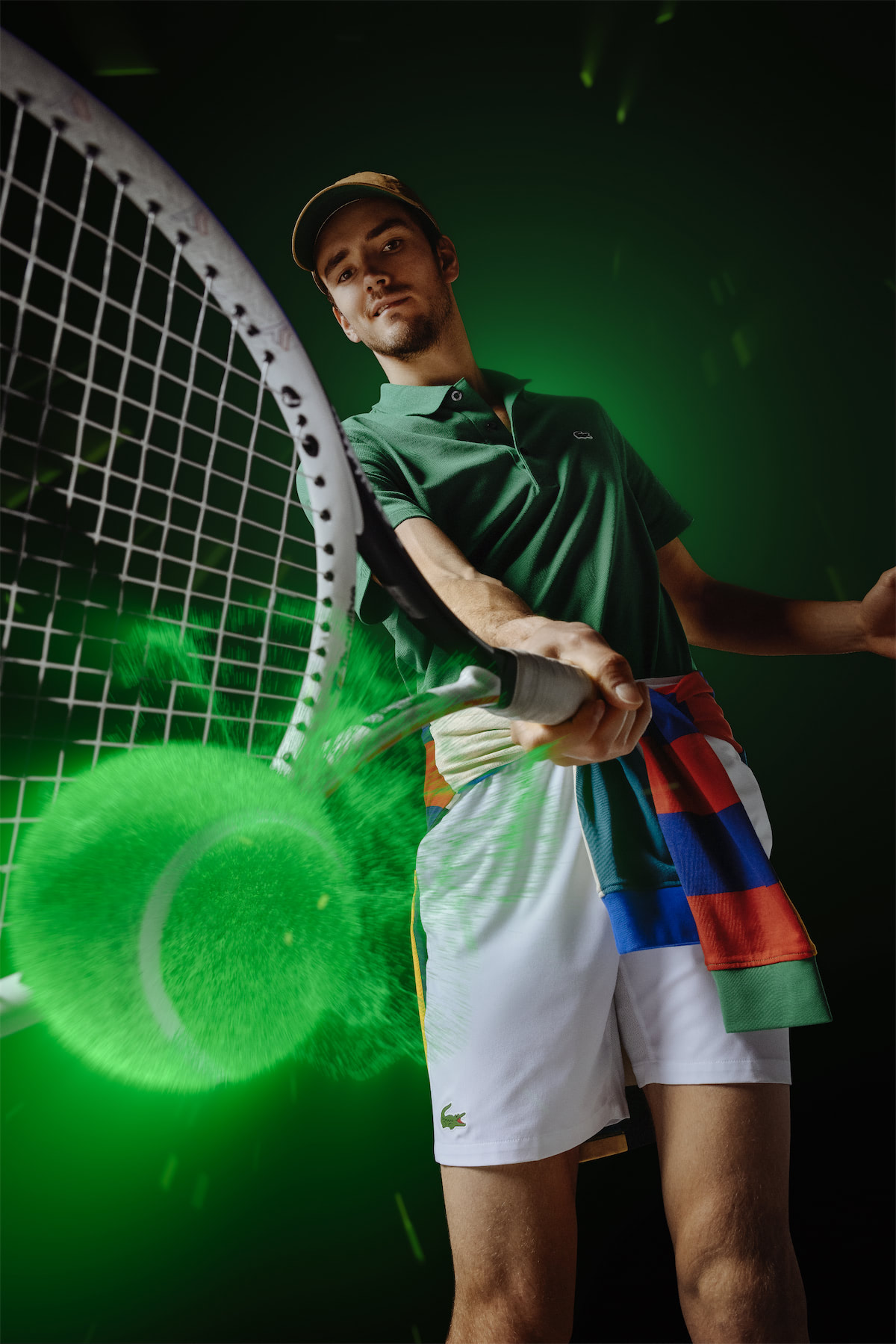 To create that stability for Medvedev on the court, the sneaker offers a padded collar around the ankle, a double lacing system for lockdown, and a PEBAX support frame that forms an inner cage around the foot. The midsole is infused with DOW foam for better cushioning and rebound, while the outsole comes equipped with Goodyear rubber and KURIM support at the forefoot, so the durability and protection for a high-paced game style such as Medvedev's are certainly covered.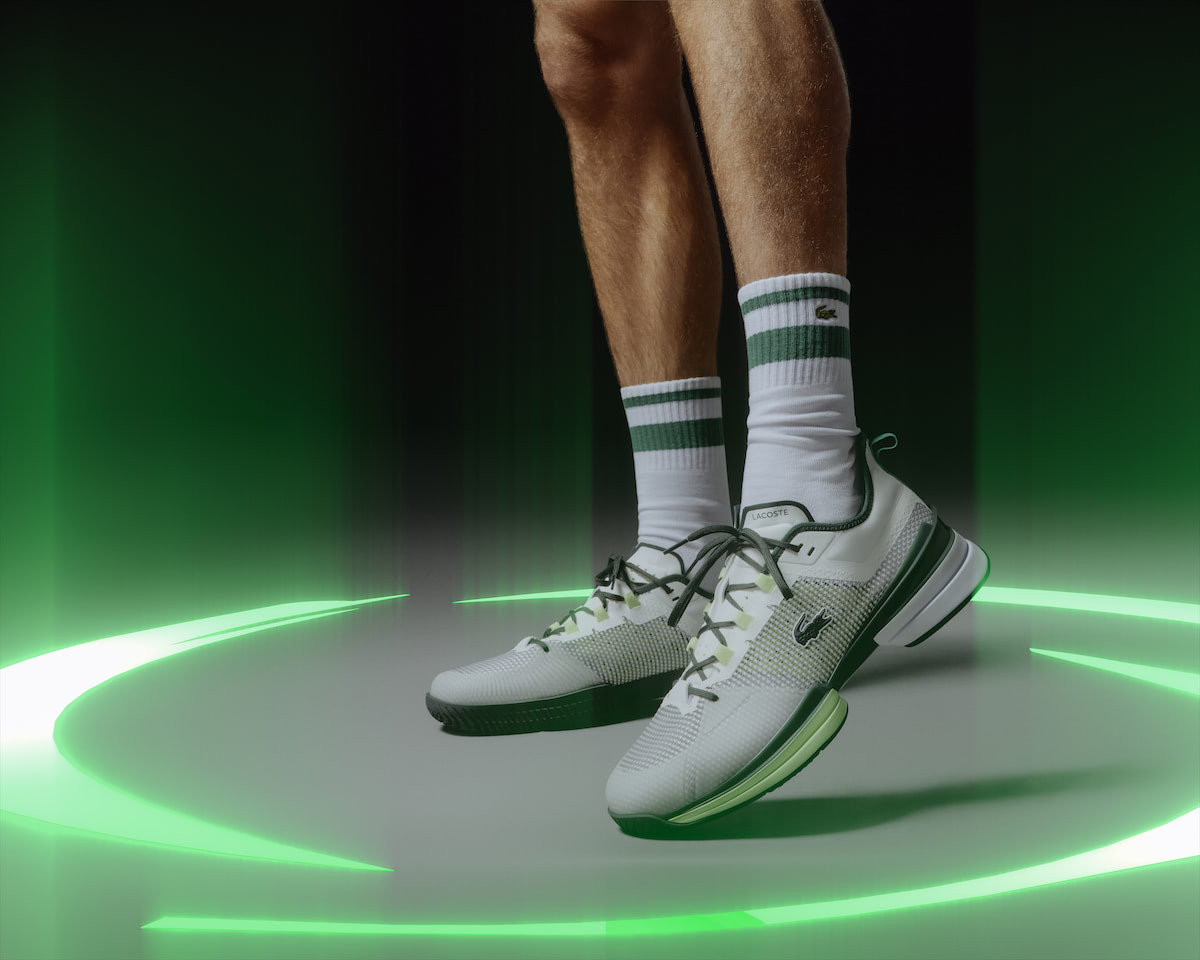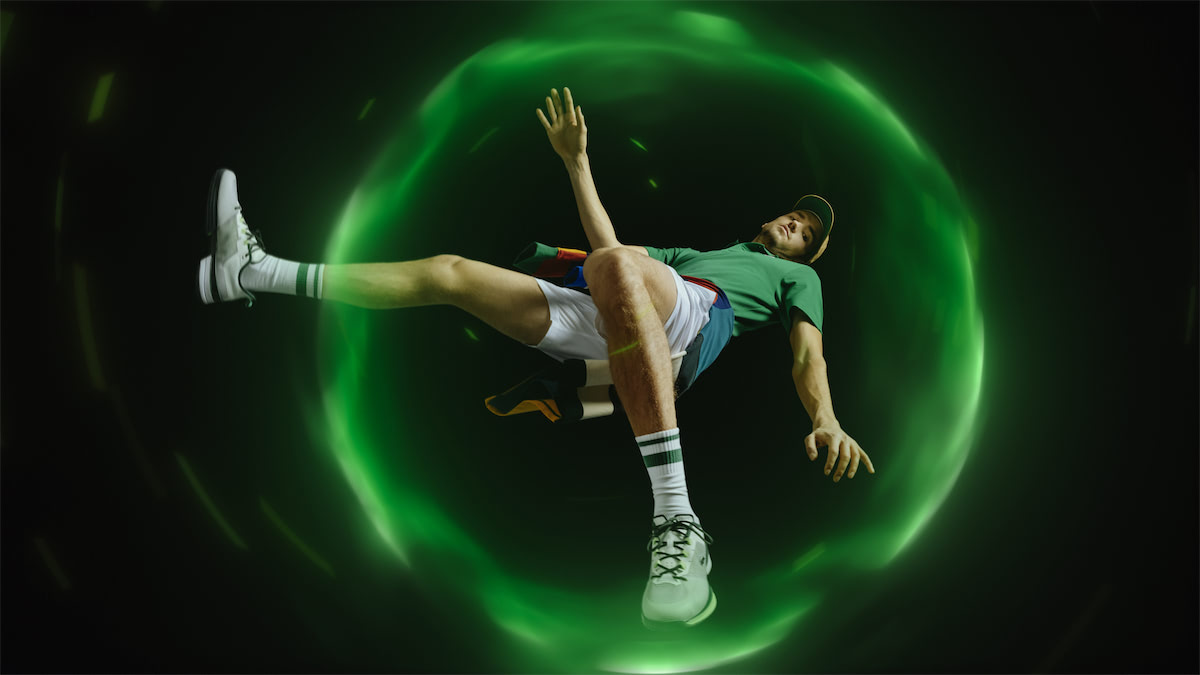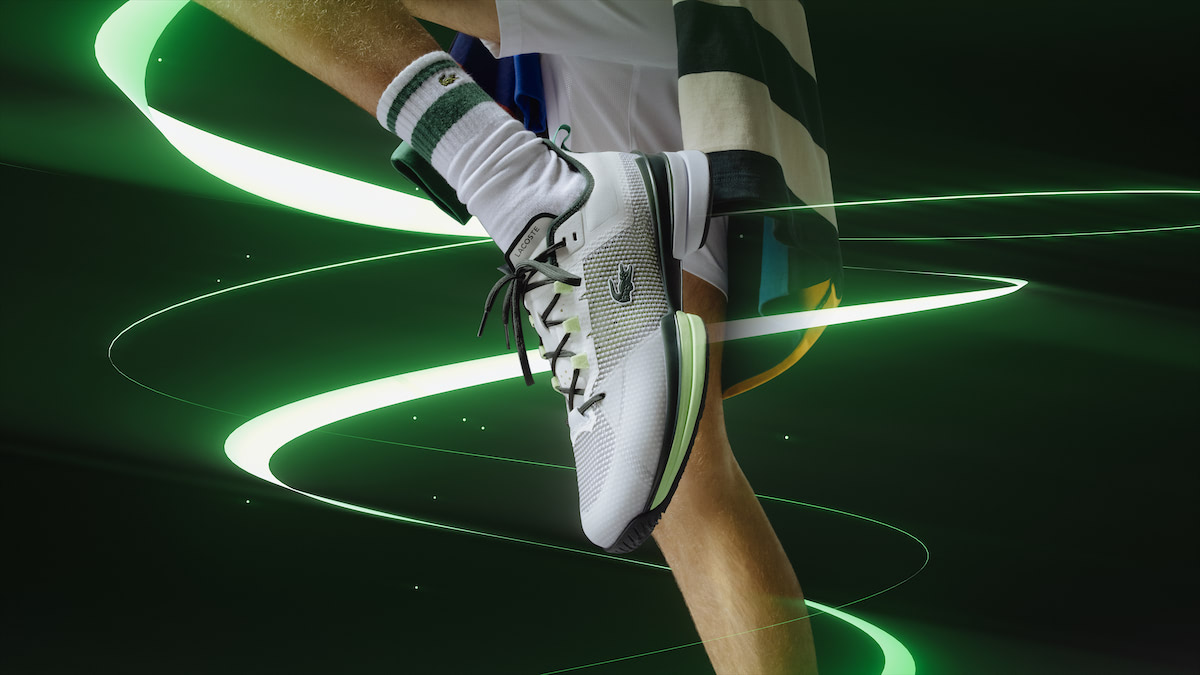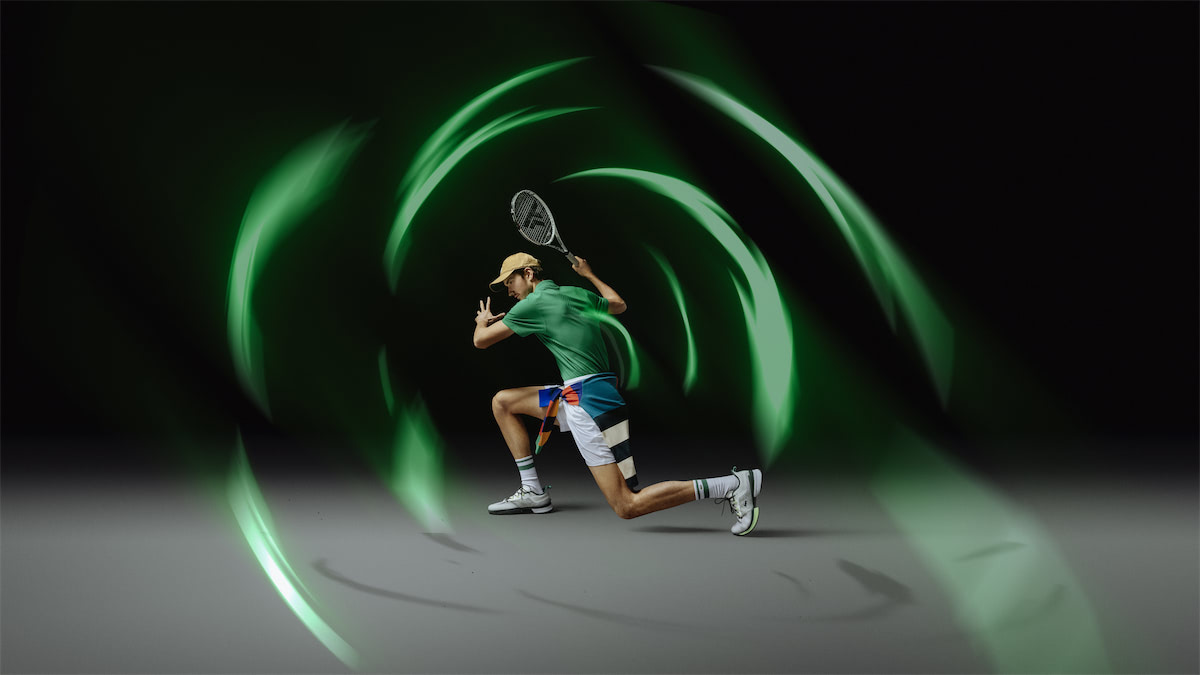 Ultra-light in its construction, the AG-LT21 Ultra is the perfect foil to Medvedev's game, which relies on super sharp reactivity to any situation, something he feels has benefited from his love for gaming. "I usually play games where it's you against your opponent, just like on a tennis court. And to win, you need to overcome some difficulties. I think that sometimes these skills help me find solutions on the tennis court." He also notices that the feeling of being in the zone, and finding his flow in game (a state of mind common in athletes and musicians, whereby the world around what they are focused on slows and their concentration on the task and finding freedom in their creativity and performance in that world is heightened) is replicated in both his virtual play and real life competition experience. "There is so much of it in both tennis and gaming. Everything that matters happens in an exact moment between you and your opponent." Medvedev's love for the console almost matches that of the game, something that, when he started, his coaches worried about: "There were people around me that would say that gaming won't get me anywhere. As we can see right now, I managed to succeed. You just need to set limits in everything you do." Like many athletes of his generation, he has had to balance the highly addictive virtual world with their real-world profession. "You have to set priorities. Playing games is fun and can be very addictive. But tennis is much more important to me, so I know I have to control how much I play and when, in order to be at my best on the tennis court."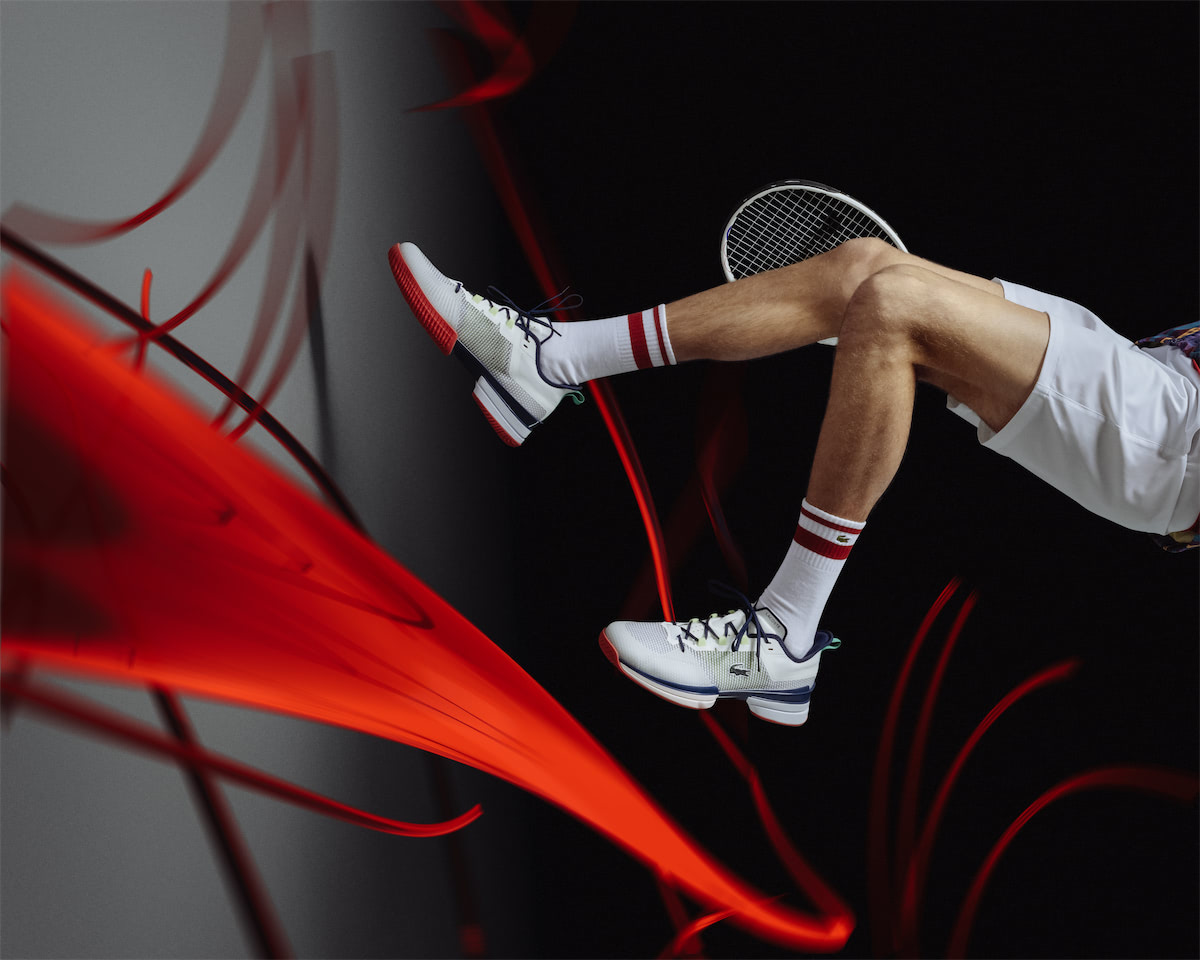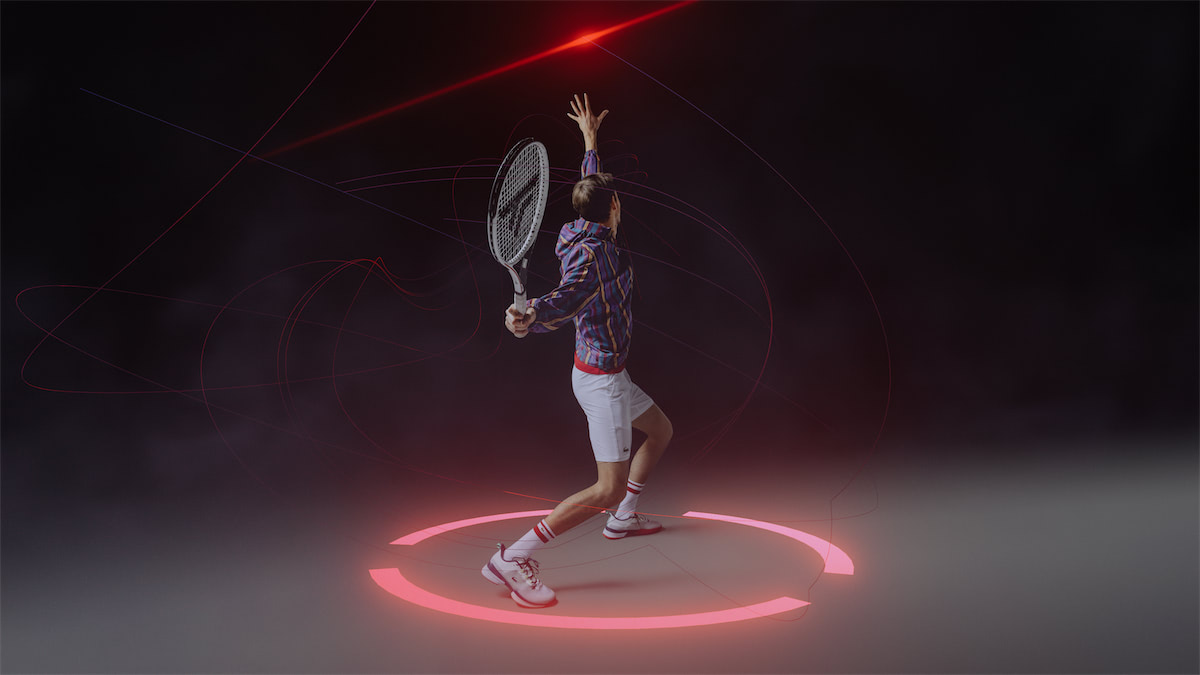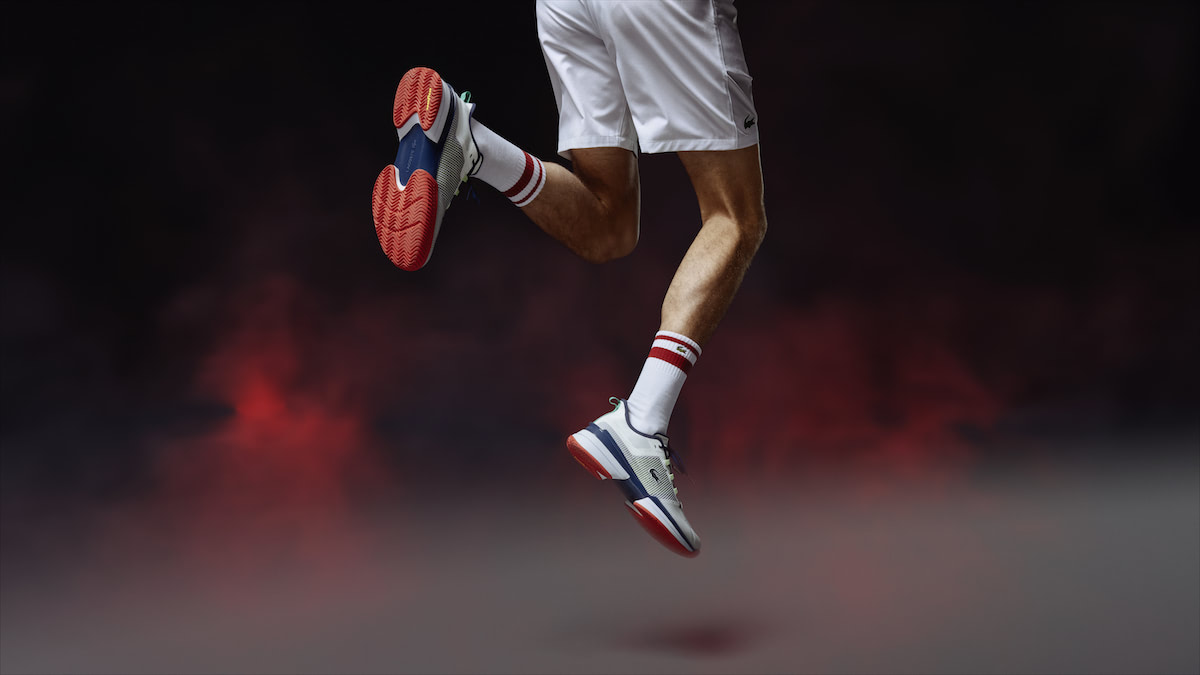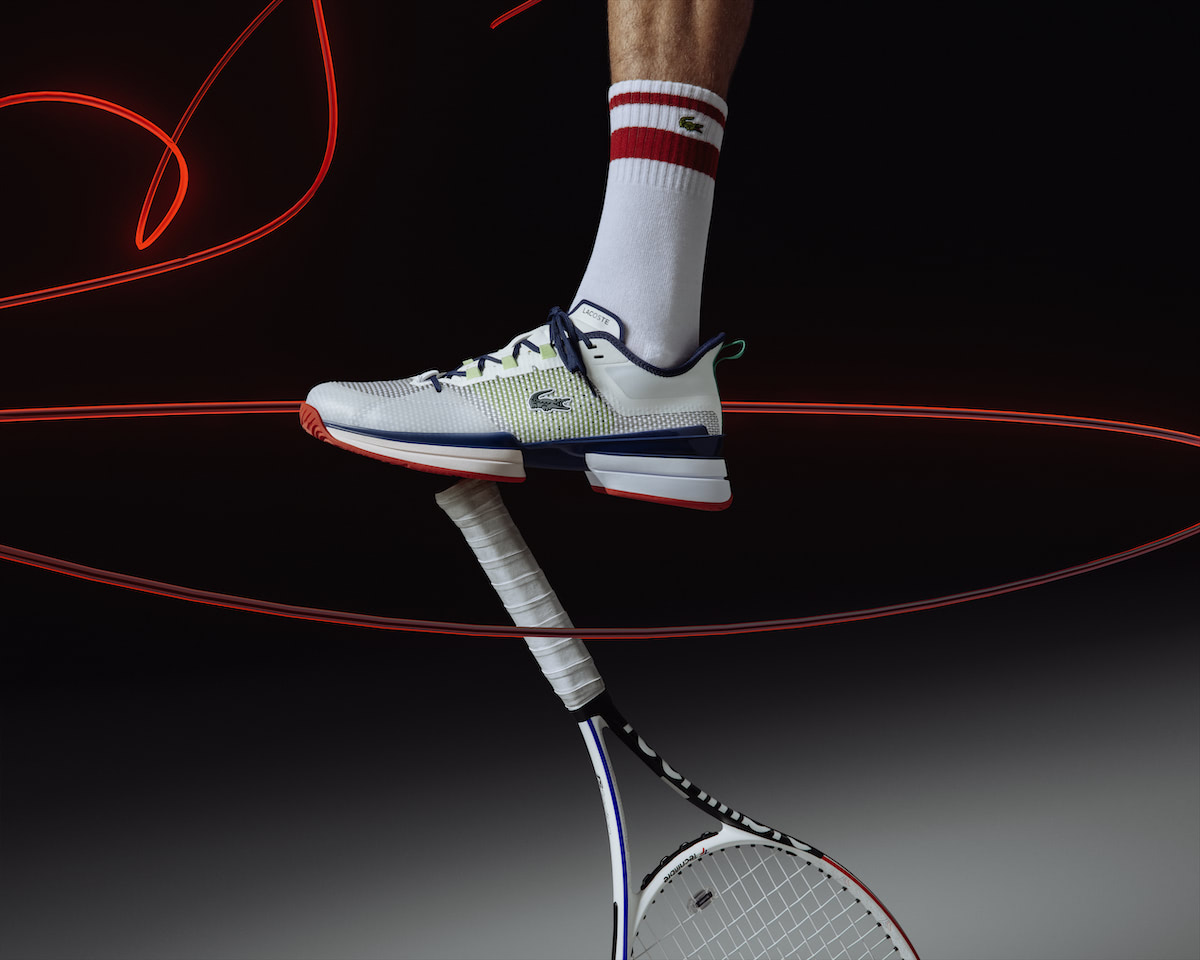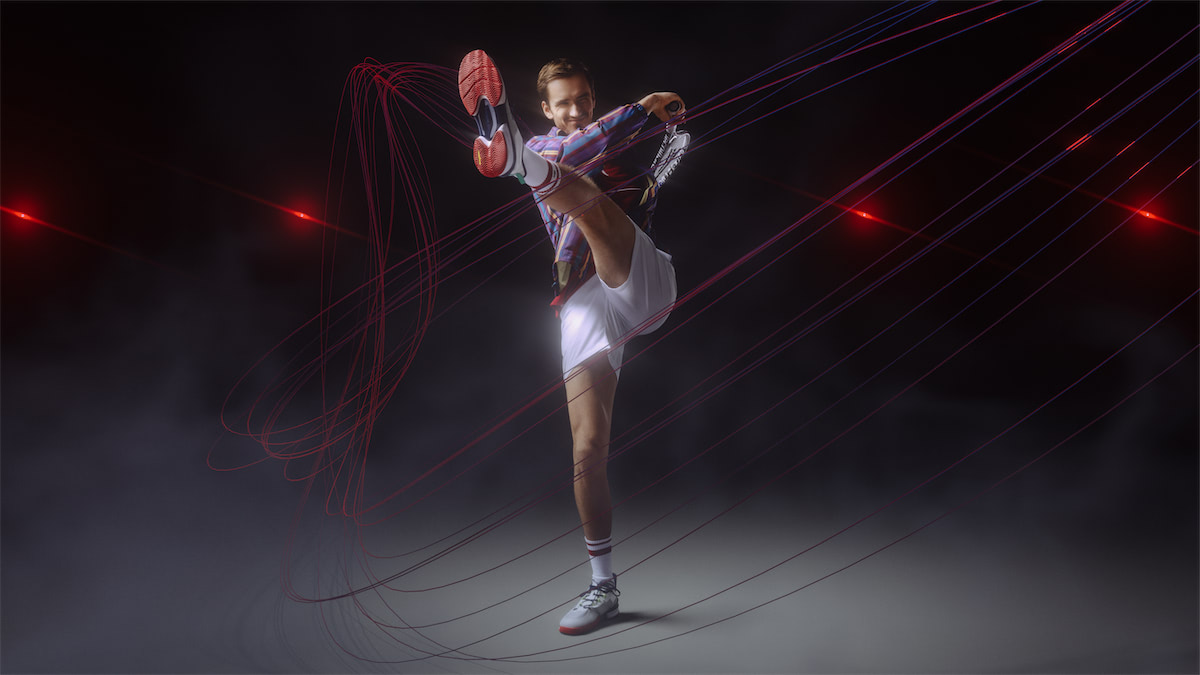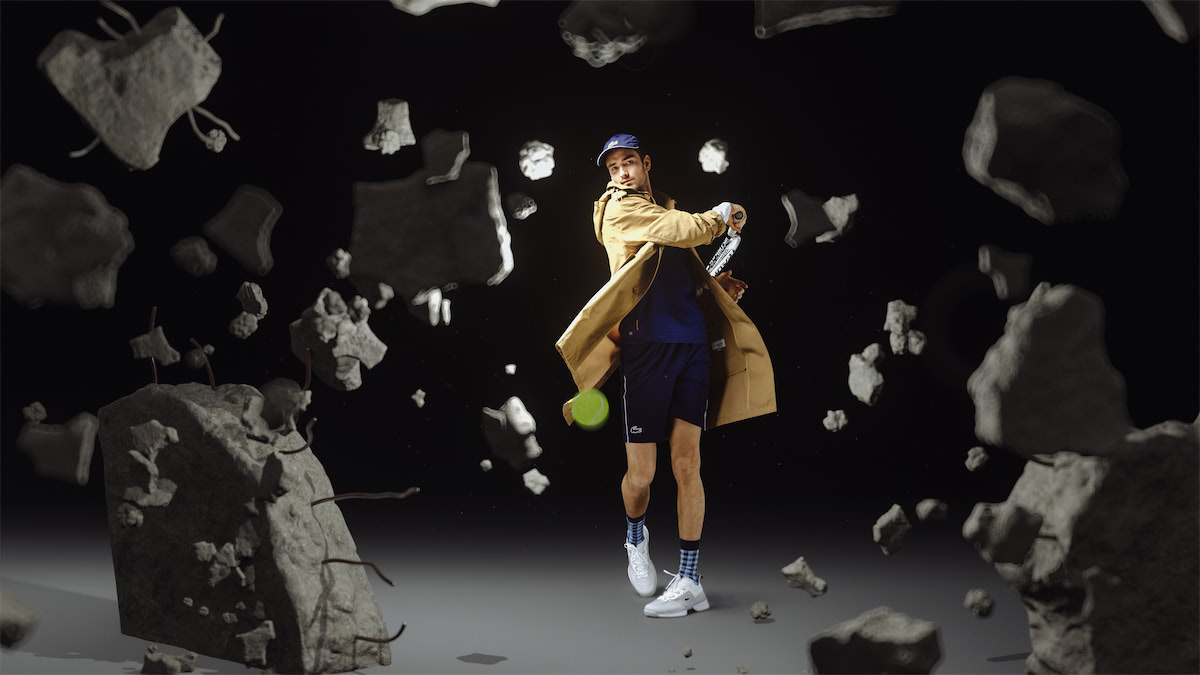 Following the mold of tennis legends who won over fans with their personalities as well as their skills such as Williams, Agassi, McEnroe, Federer, and Vilas, Medvedev has a strong sense of the rebel about him. When we caught up with Medvedev during training for the Australian Open (in which he was beaten in the final by fellow Lacoste ambassador, Novak Djokovic), he touched on the importance of personality in the game. "Definitely, personality has always been really important in tennis. We can see it long ago already. I am just myself, and it's for other people to decide if they sympathize with me or not. You can not be good to everyone." His personality came to the fore during the 2019 US Open. Due to a misunderstanding over a towel, he earned a chorus of boos, to which he replied with a subtle hand gesture and a tongue-in-cheek thankyou speech after the game. By the end of the tournament, thanks to his elegance with the racket and eloquence in his speech, he won over that same audience, an interaction Medvedev misses: "It's very disappointing not to have a crowd in such moments, when you win such big trophies. But the situation in the world right now is not easy, and we have to accept it. So I think all of us are trying to continue to entertain people with our games all around the world and just waiting for the moment we can play with full stadiums again."
Medvedev's star is only getting brighter, and soon luxuries like gaming may become a thing of the past, as he sets his sights not only on grand slam titles but helping to create his own lines like many top tennis players before him. "I would love to get my own line in the future. It is already kind of the case with Lacoste as we are co-creating every piece I am wearing. I am discussing with their product team and with the designers. We talk about colors, materials, styles, inspirations, so I think the clothes I am wearing now are really connected with what I like and who I am. Also, this shoe, of course, is very important to me. I can't wait to see the reaction of everyone, and I look forward to having the feedback of everyone able to buy and try it all over the world."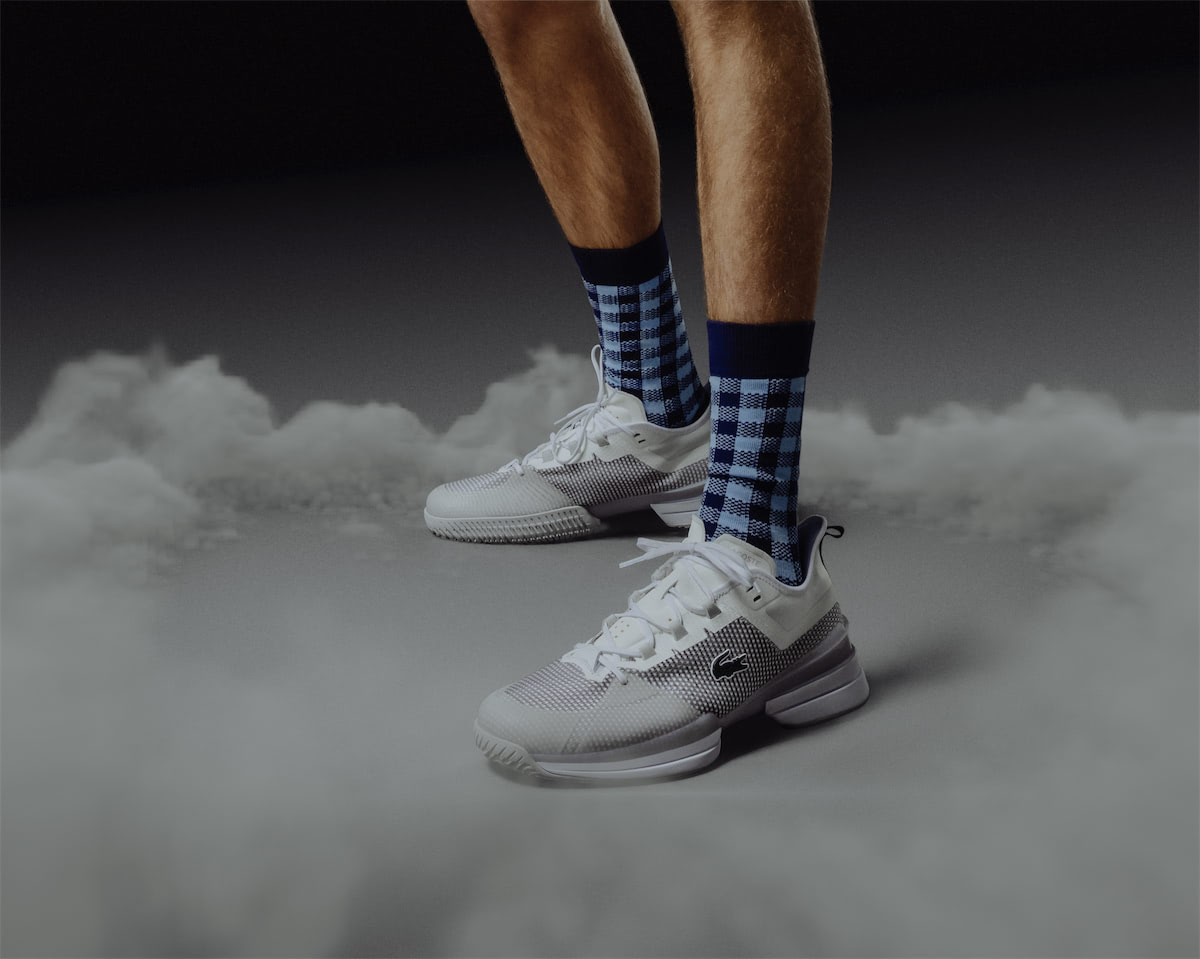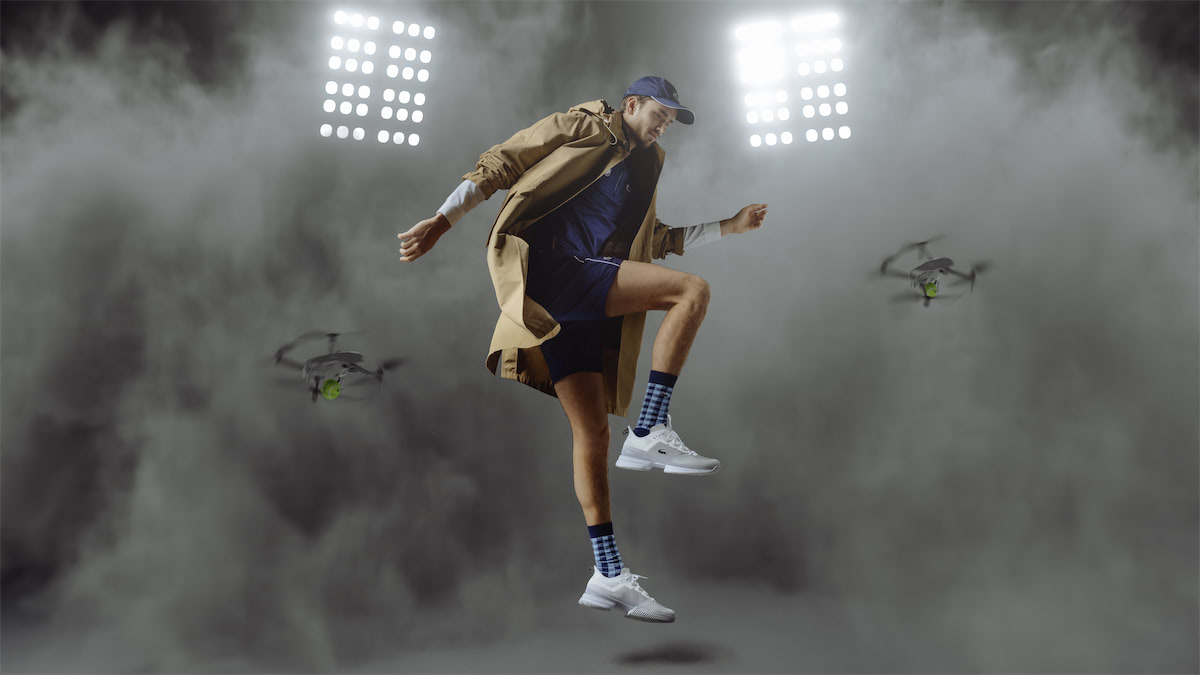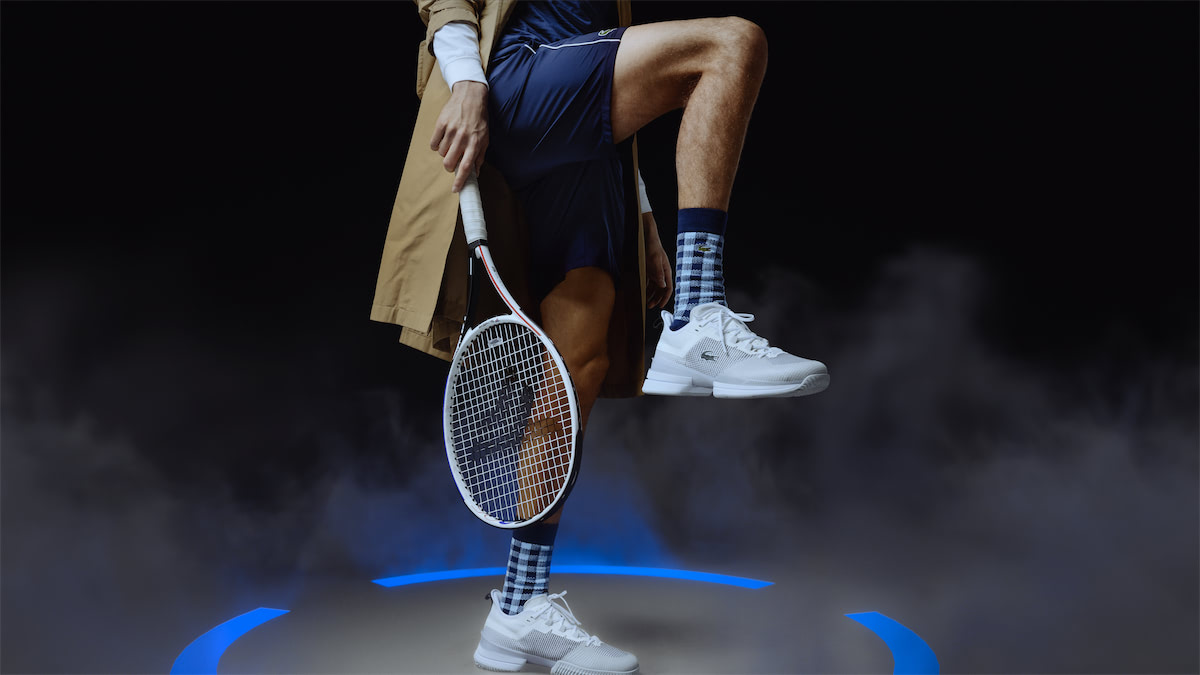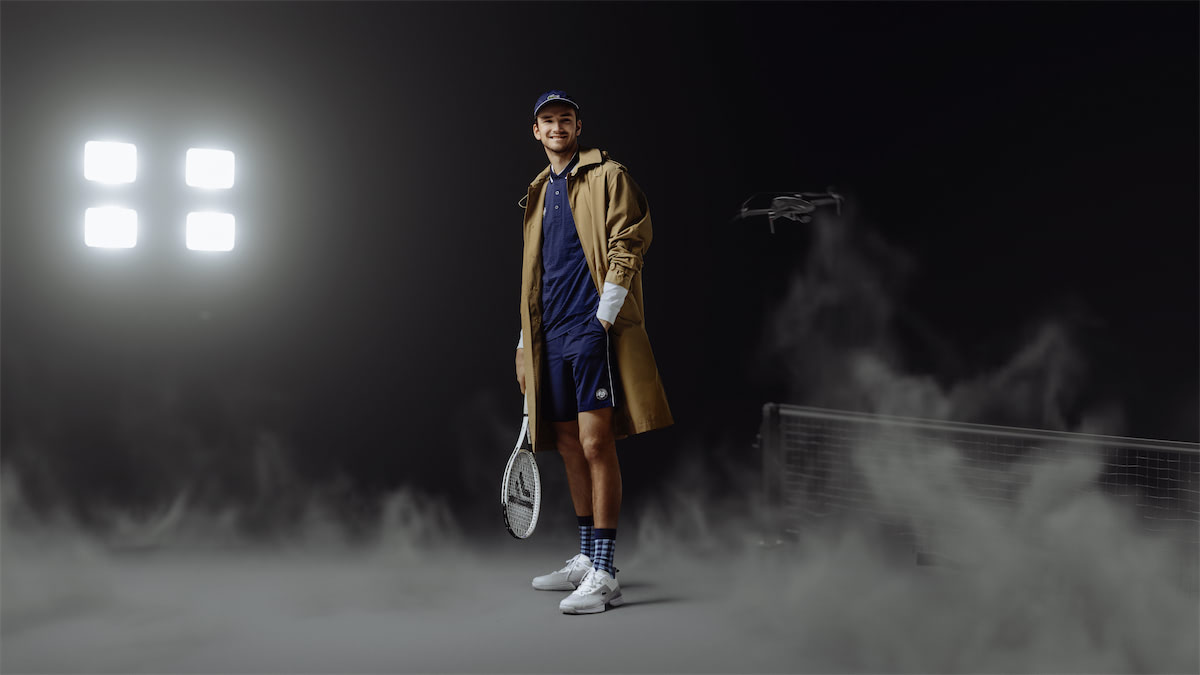 The AG-LT21 Ultra (which you can buy here) represents the future of Lacoste's performance wear, and with such a determined and promising star as Daniil Medvedev repping it, the future looks bright for the brands on foot return to the court.
Creative: Josh Wilson
Senior Producer: Semjon Pitschugin
Photographer Julien Tell
3D Artist: Filip Setmanuk
Project manager: Johanna Gerhardt
Producer Kitten Production: Arnaud Cognard
PA Kitten Production: Alexandre Gallani
PA Kitten Production: Guillaume Tomasso
1st Photo assistant/Gaffer: Robert Wisniewski
2nd Photo assistant: Arthur Grivel
Director: James Beattie
Camera Assistent/Focus Puller: George Beattie
Editor: Robert Fox
DIT Video: Jean Fraçois Romero
Electrician: Patrick Igonet
Sound Engineer: Robin Benisri
Stylist: Alex McFadyen
Styling Assistant: Ambre Saravelli
H&MU: Stephanie Farouze
Colourist: Delfina Mayer
Sound Design: Danny Taylor
EQ Panavision & Direct Digital: Vanessa
Talent: Daniil Medvedev