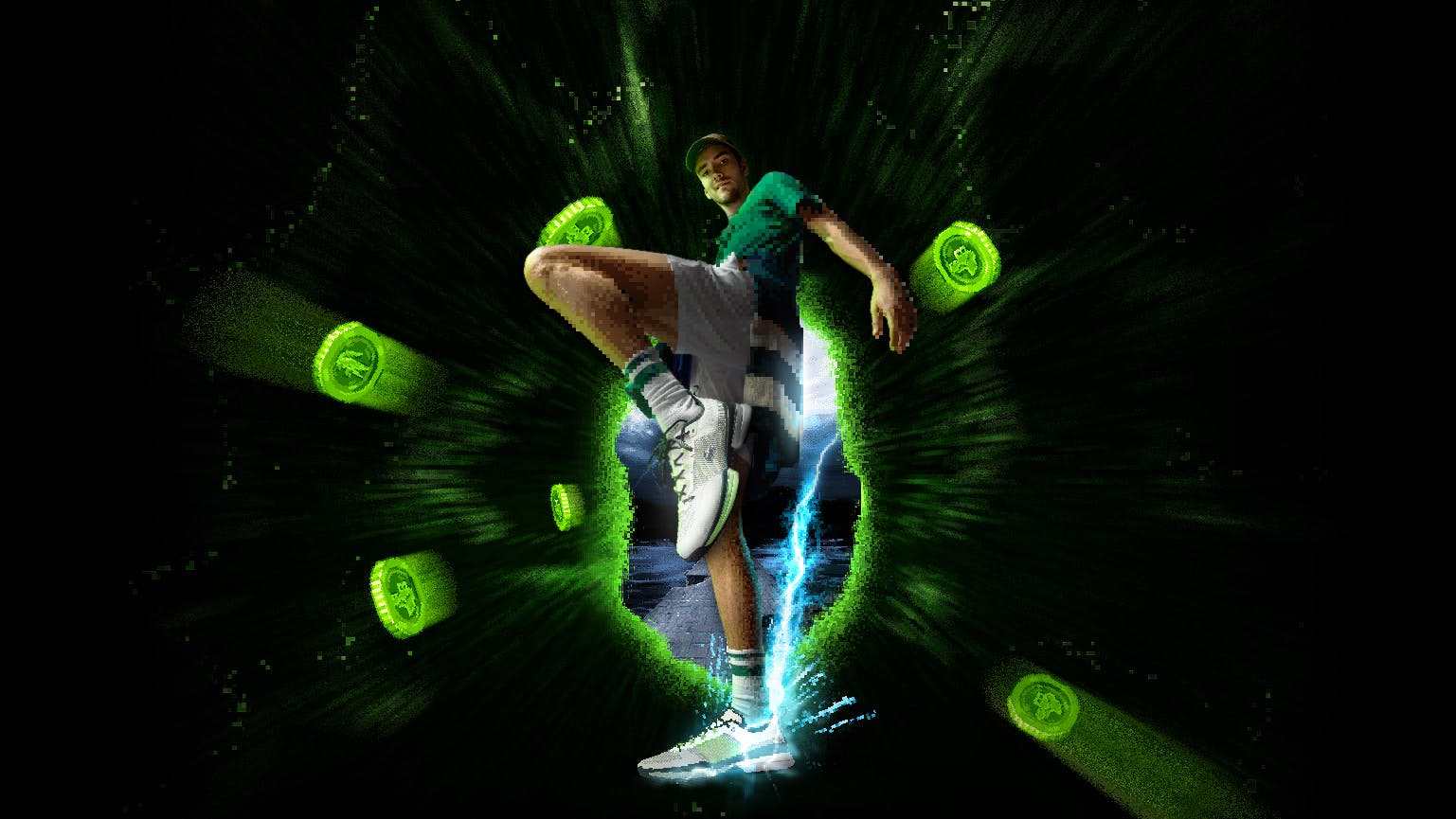 Level-up with Daniil Medvedev and the Lacoste AG-LT 21 Ultra
Medvedev's game style is claimed to drive his opponents crazy. He uses all the right doses of speed, agility, and technical flair to climb the tennis ladder and achieve on the court. Now you have the chance to do the same in CROC FOR GLORY with Daniil Medvedev.
Don't worry we don't expect you to do this on your own. Like Daniil, we are equipping you with a virtual version of the AG-LT 21 Ultra sneaker to take on your opponents.
The AG-LT 21 Ultra offers the ultimate blend of stability and support, allowing you to be maneuverable and agile on the court.
So what are you waiting for? Take on the game and rise up the ranks for a chance to win a pair of real AG-LT 21 Ultra signed by the legend himself, Daniil Medvedev.

Game Development: Goldsheep
Senior Creative: Josh Wilson
Project Management: Sara Tohme
Project Management Working Student: Wiktoria Anna Lukasik
Event Management: Jan Andreas Helch
Event Management Intern: Laura Cabiscol
Software Engineer: Mateus Chagas Sousa

{"shouldDisplayHeader":true,"shouldDisplayArticleFooter":false,"shouldDisplayPresentedBy":false}.articleHero___3NPn9 {margin-bottom: 0px!important;} .Dzjik .doyTUE .bricks-cta {color: #000000!important; border: 2px solid #00D200!important; background-color: #fff!important;} .Dzjik .doyTUE .bricks-cta:hover {background-color: #00D200!important; color: black!important; }