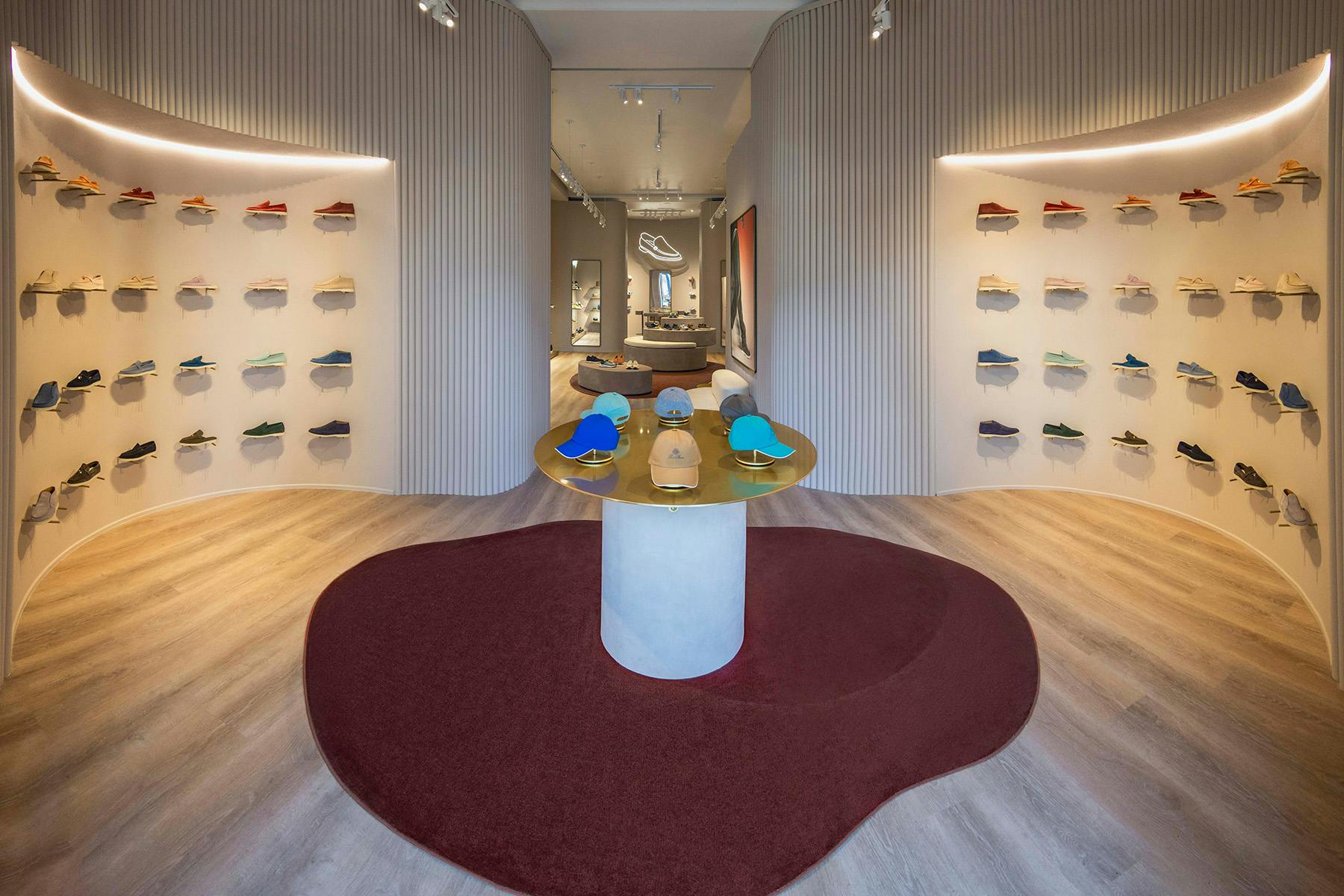 You may know Loro Piana best for its use of luxury fabrics and textile products. What you may not know is that the Italian company applies its ongoing quest for quality to all facets of fashion.
Exemplifying its dedication to footwear, the Maison announced the opening of the new Pop-Up store in Beverly Hills which features leading players in the collection from sneakers to moccasins.
To celebrate, Loro Piana called upon Highsnobiety to throw down in its new space on Rodeo Drive. Here, attendees got up close and personal with the brand's extended forms of craftsmanship.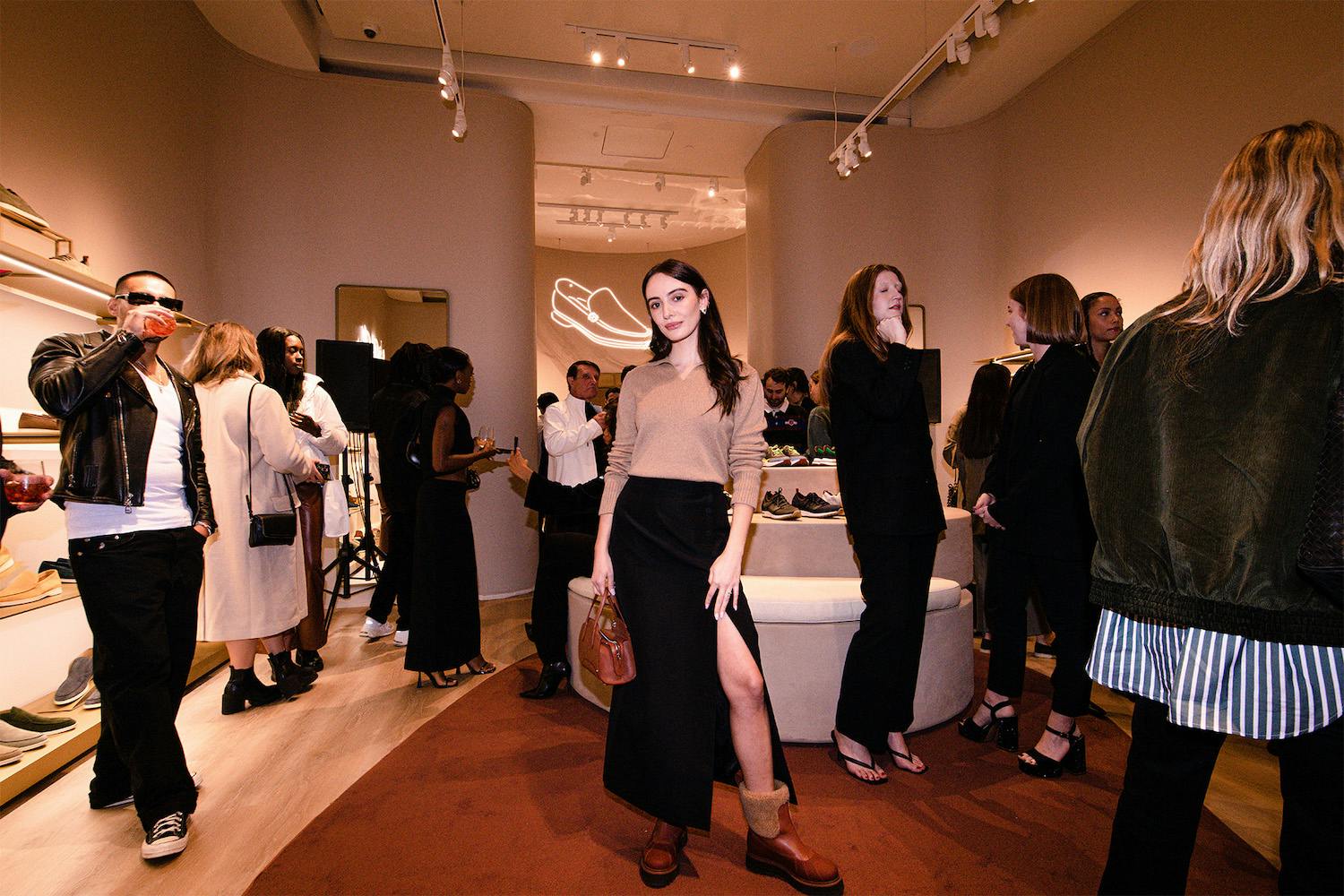 With Venus X on the decks, guests flooded into Loro Piana's bright atmosphere, familiarizing themselves with some of the night's biggest players. A stacked footwear collection, LP's Baseball Hat, and the Extra Pocket Bag all made their presence known. But throughout its many featured pieces, the night's featured style was its white sole shoes.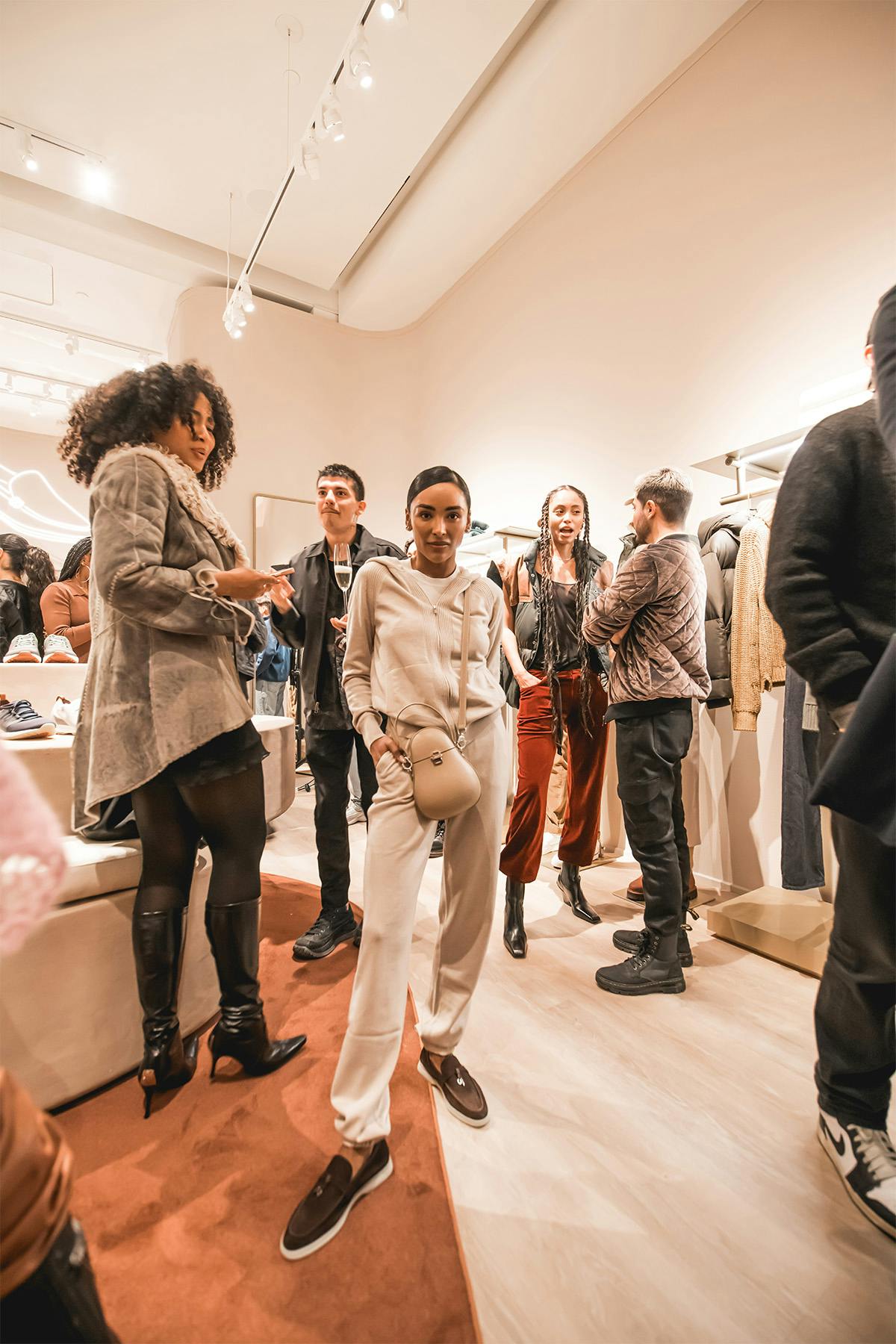 Including the Open Walk lace less ankle boot and the Summer Walk moccasin, Loro Piana emphasizes lightweight and comfortable silhouettes that get played up with their versatility. Customizable in both color and material, these shoes are made for each wearer and come in two distinct women's versions: moccasins with charms and mules.
Of course, no footwear collection would be complete without a reliable pair of sneakers. The Loro Piana sneaker offers up a fresh combination of sports performance features and savoir-faire craftsmanship. This specialized combination manifests directly in the Weekend Evo, the Maison's first running shoe, and 360 Colorama, a lightweight sneaker (weighing in at just 360 grams), that combines a technical sole and an extra-fine merino wool upper.
It's the sort of footwear line that sounds good and looks even better. A few lucky attendees took their spin on Loro Piana's featured pop-up pieces. Pairing down the Maison's cashmere sets with a matching LP baseball cap, or dressing up charmed moccasins with a complimentary power suit, guests flawlessly demonstrated the sense of versatility and refinery that boasts from each piece of Loro Piana at its new pop-up.
Be sure to visit the Loro Piana pop-up until January 22 in LA, and shop the latest at loropiana.com.