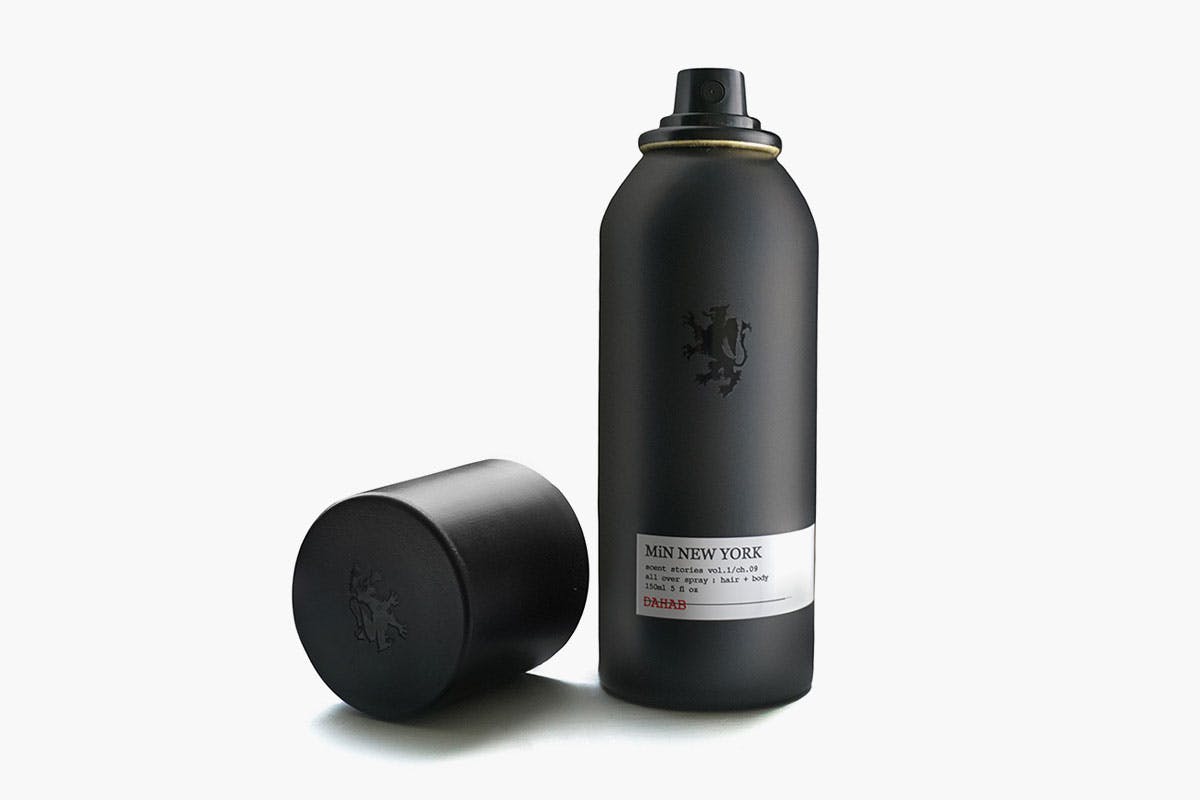 Fragrance label MiN NEW YORK York launches a collection of "All Over" body sprays in an effort to help people ditch their cheap drug store version and elevate to quality fragrance. Available in five different scents from their "Scent Story" collection, including Coda, Dahab, Moon Dust, Plush and Voodoo, each aerosol bottle comes with 150mL of fragrance and is billed as a "fresh, on-the-go way to wear Scent Stories."
To complete their concept of a "lifestyle wrapped in Scent," each fragrance is built to transcend any specific time and place.
Coda features "Rockstar chic" vibes. Cypress, eucalyptus and mint top notes; ceylon, cinnamon bar oil, nutmeg and cedarwood heart; and amberwood, ciste absolute and a patchouli base.
Dahab was inspired by the Sinai desert and highlights the power of Oud. It features galbanum, cinnamon, saffron, lime and nutmeg top notes; frankincense, benzoin, cypress with a geranium heart; cedarwood, musk, amber and an oud base.
Moon Dust, the cult classic scent in the collection, is taken from NASA's description of the actual smell of the moon. It consists of coriander, mineral accord and carrot seed top notes; flint, ozone and a tobacco heart; benzoin, earth with a black musk base.
Plush, billed as "a quality we appreciate in all things we touch", features almond, galbanum and clove bud top notes; jasmine, iris and orange blossom heart; and vanilla bean, ambergris and a musk base.
Voodoo, part of Volume 3 in the Scent Stories collection, consists of cardamom, galbanum and pink pepper top notes; geranium, olibanum and a Turkish rose heart; patchouli, leather, sandalwood with an oud base.
Pick up a bottle now for $85 from MiN New York's online shop.