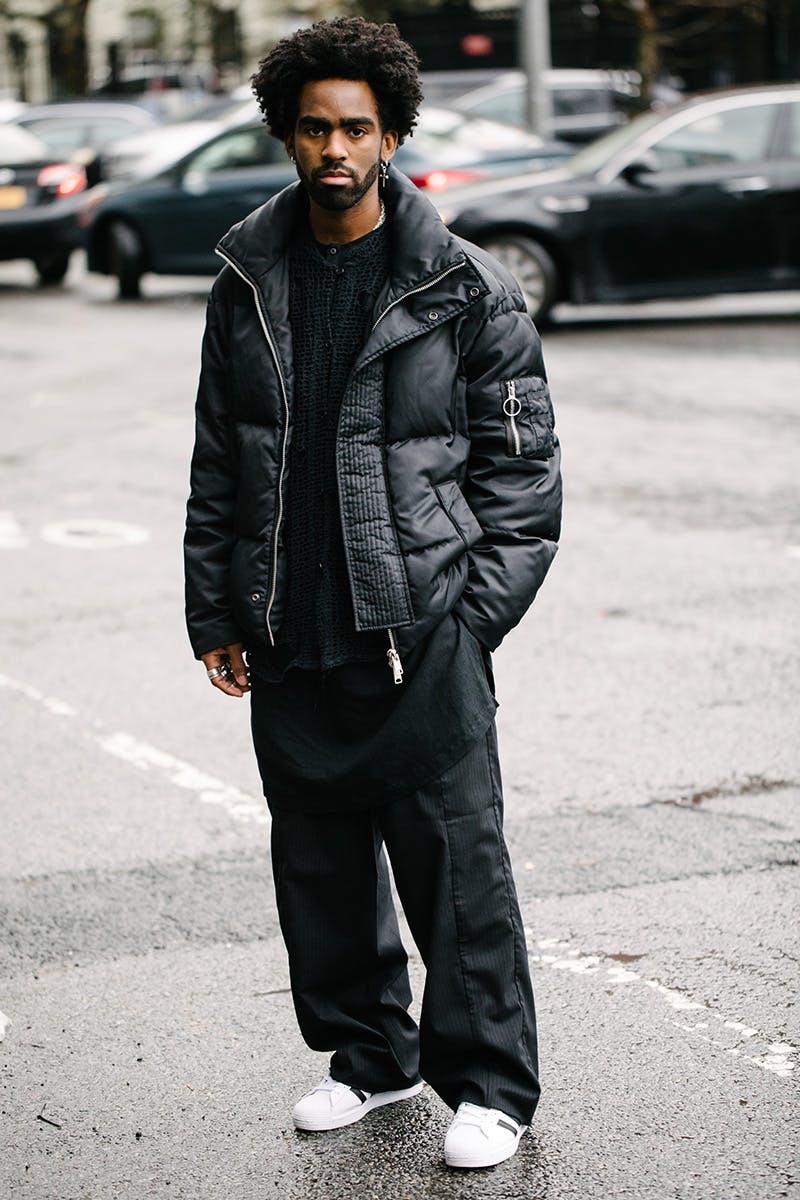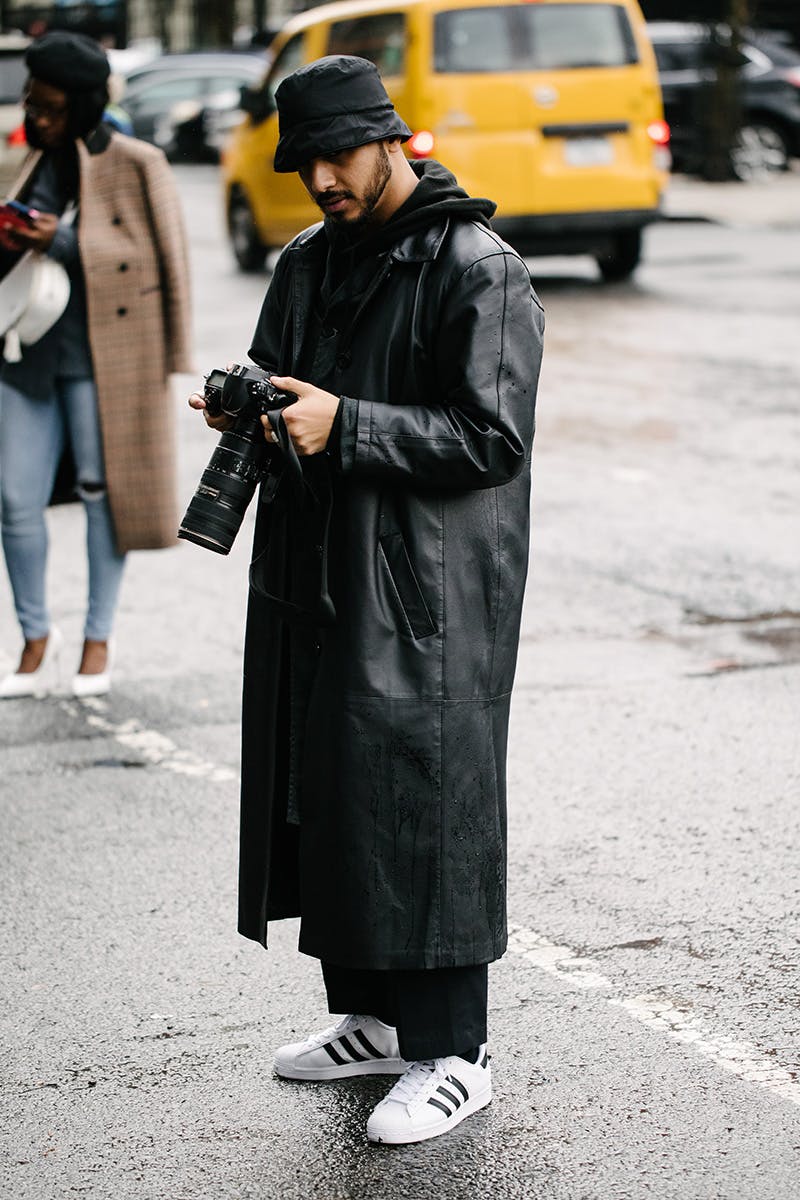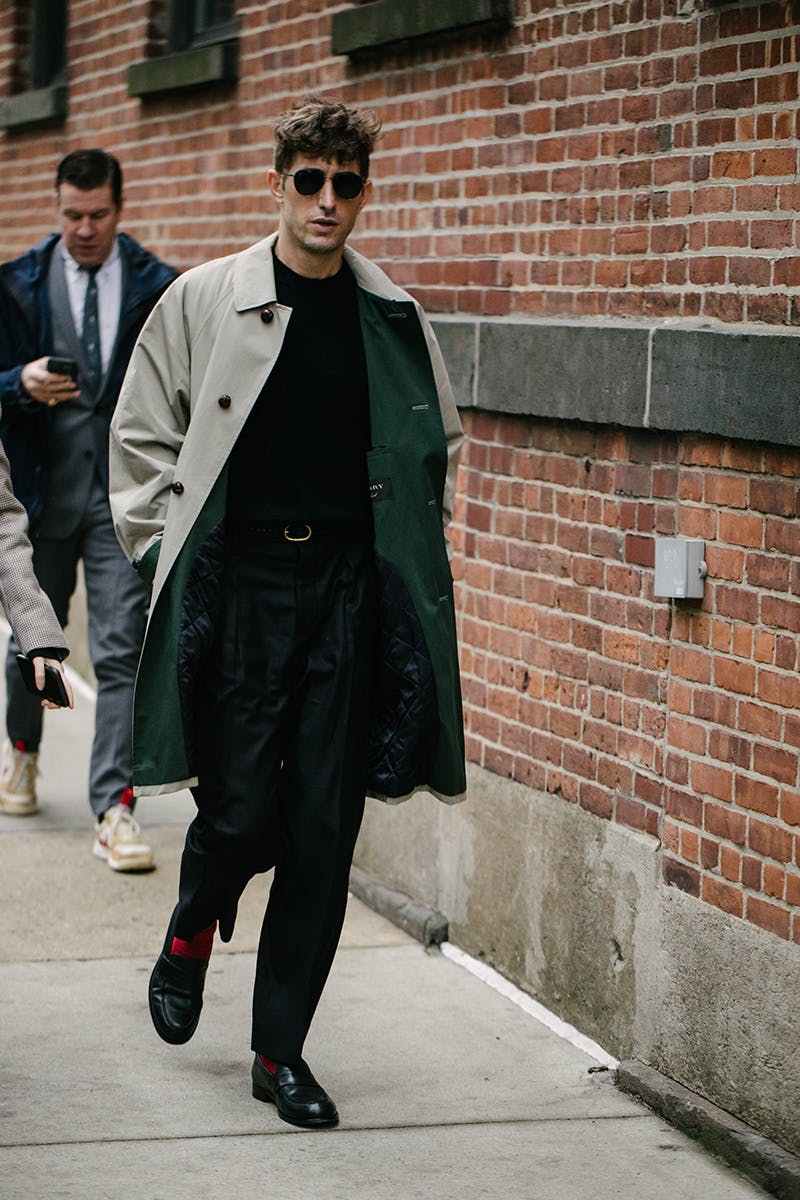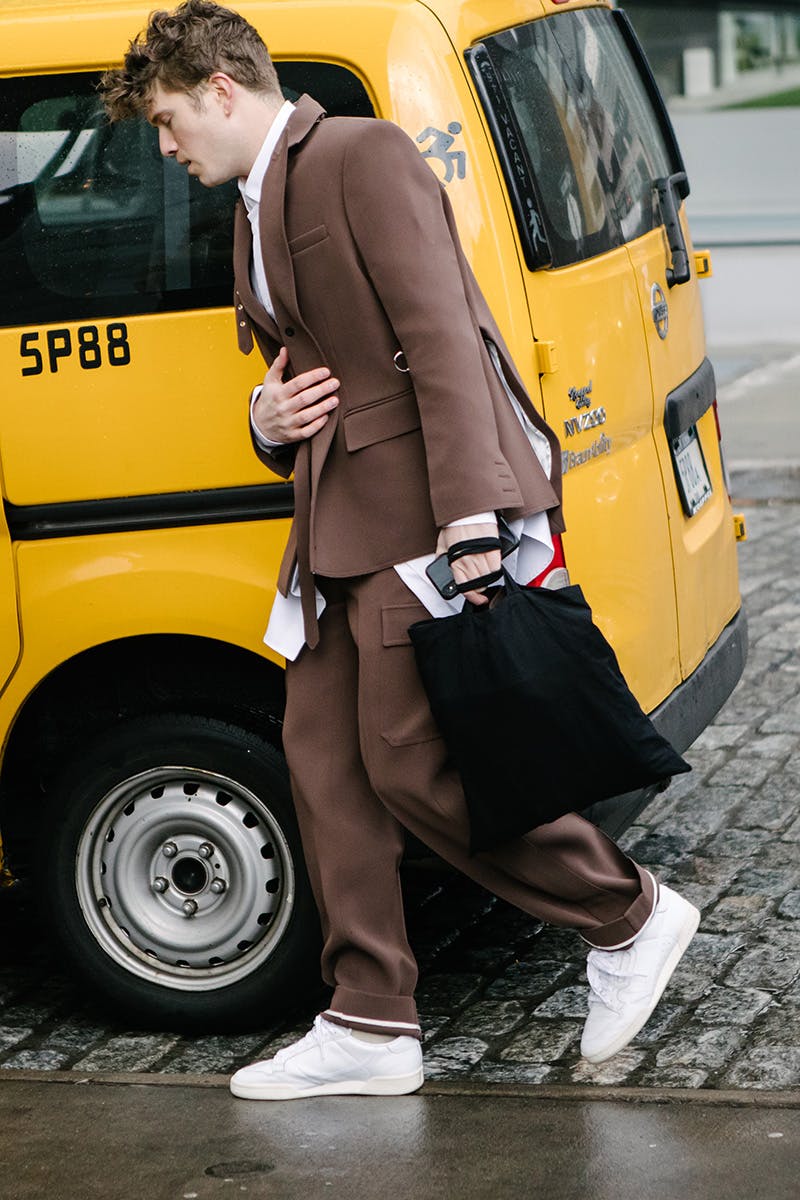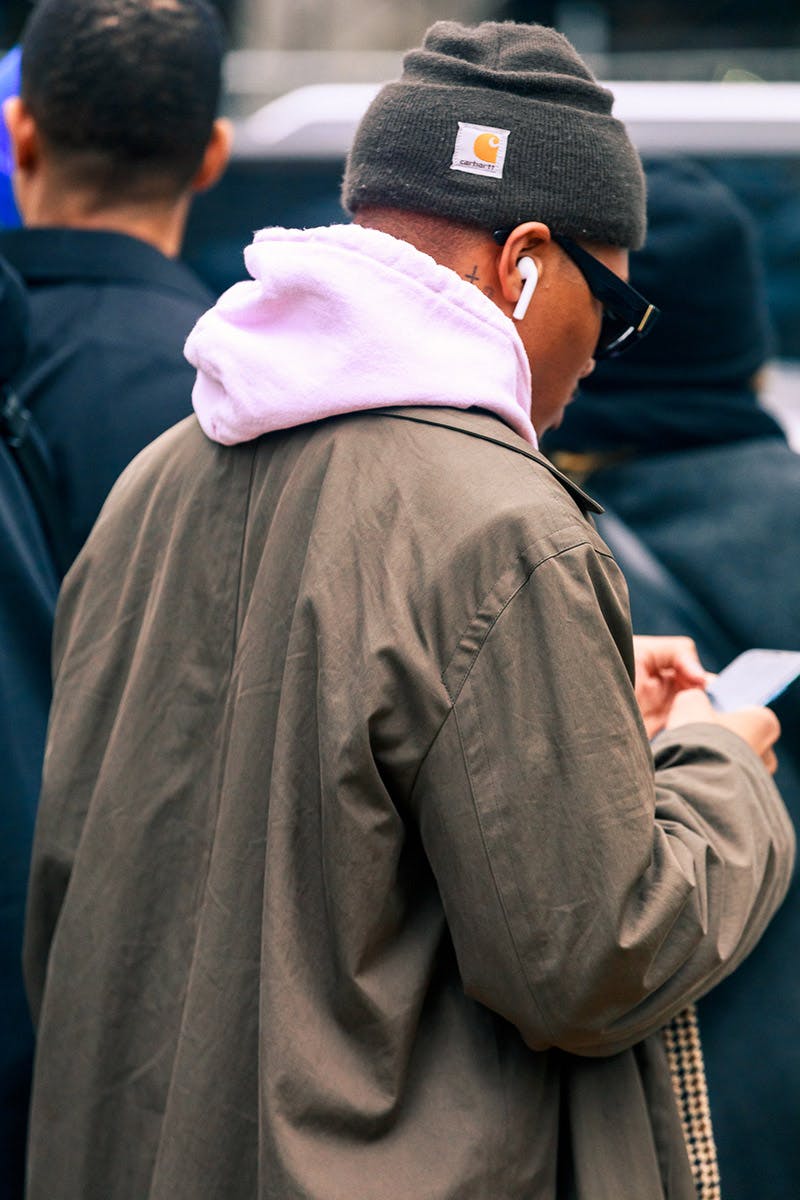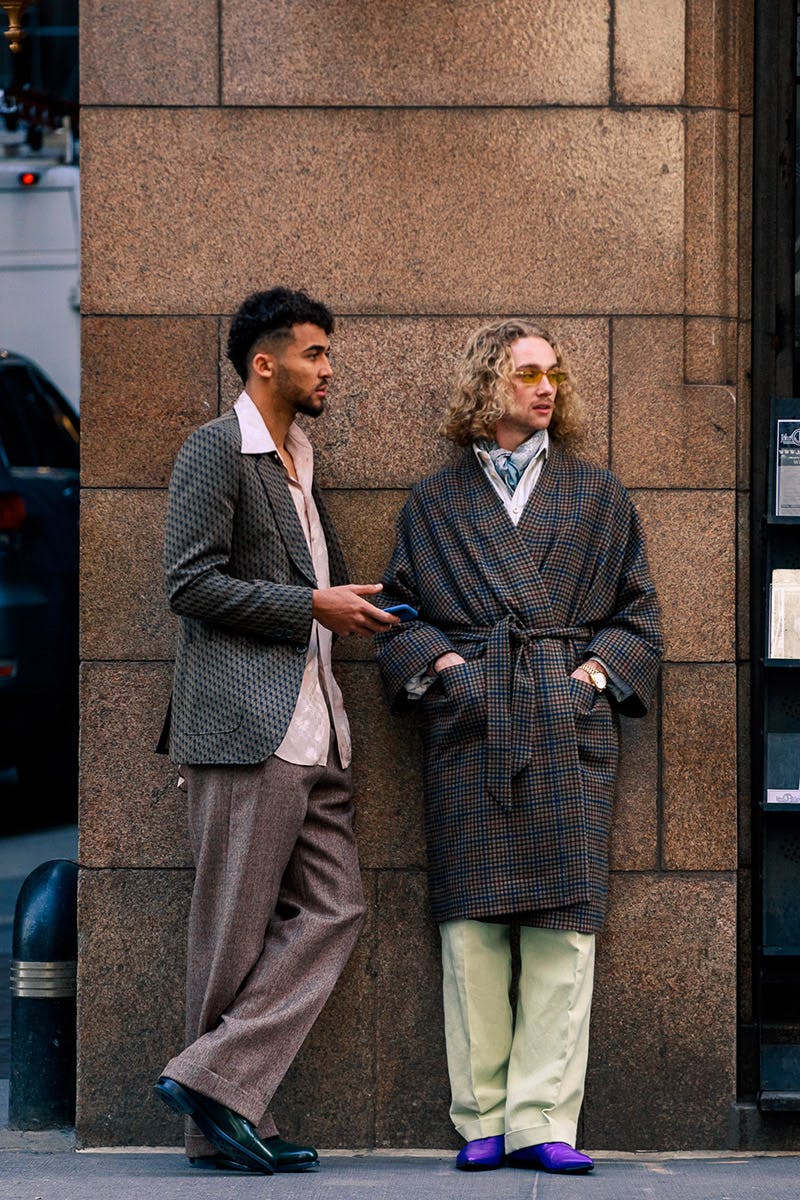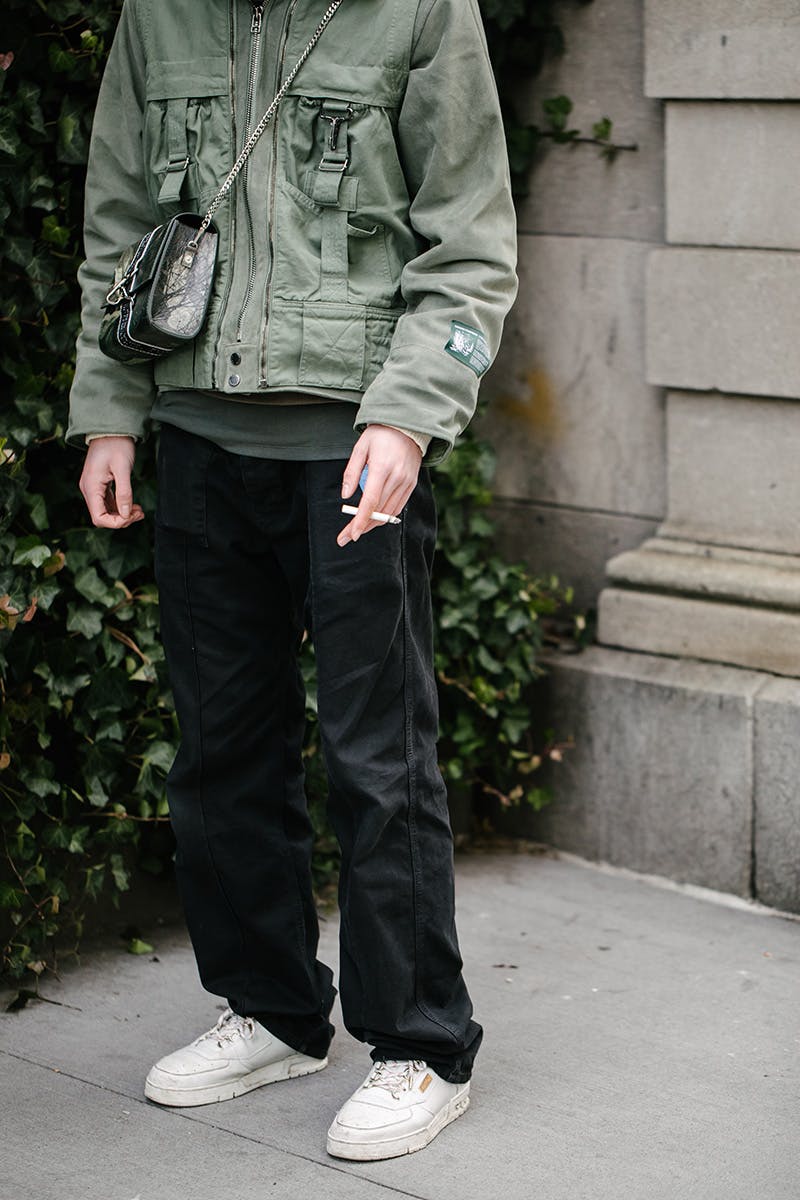 Location: New York Fashion Week: Men's
Season: Fall/Winter 2020
Key Looks: If Marvel made a superhero movie about fashion, a Dapper Dan-caped Andre Leon Talley (slide #2) would rule the protagonist's planet. Go off, king!
Editor's Notes: With New York Fashion Week: Men's done and dusted, photographer Christopher Fenimore takes a look back at the street's freshest looks.
In addition to some dynamite suiting, attendees proved that fashion week uniform needn't break the bank — the popularity of adidas' revitalized Superstar silhouette being a case in point. Nike Shox, Kiko ASICS, and good old Chucks accounted for some of the other sneaker heat on show.