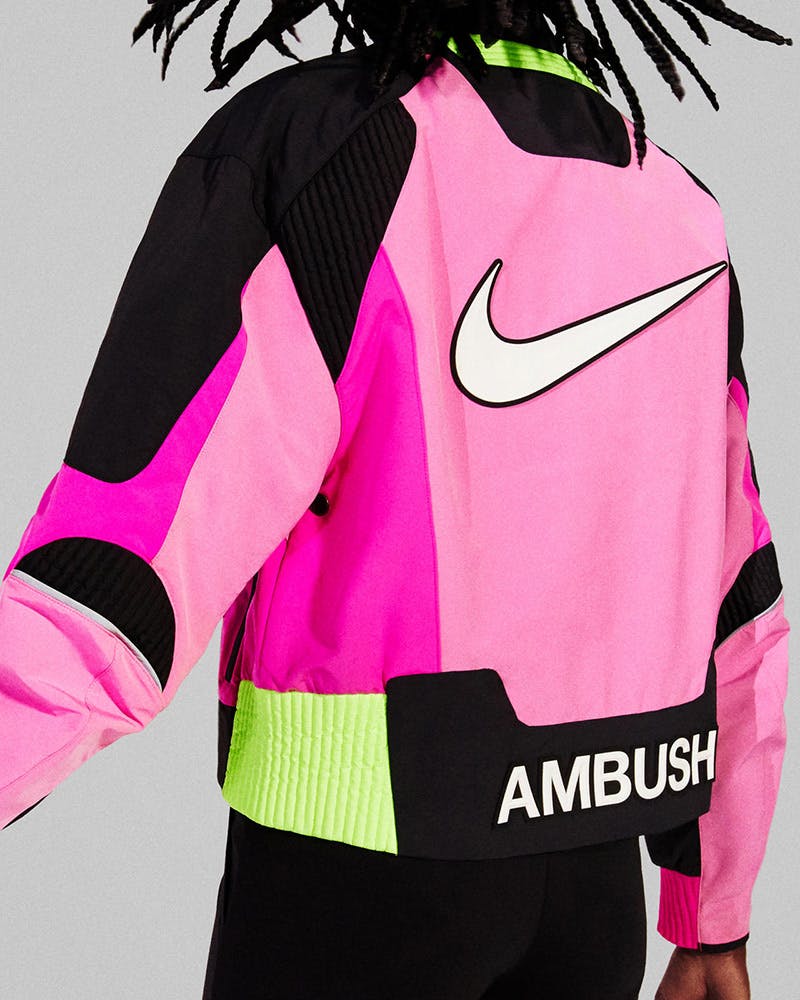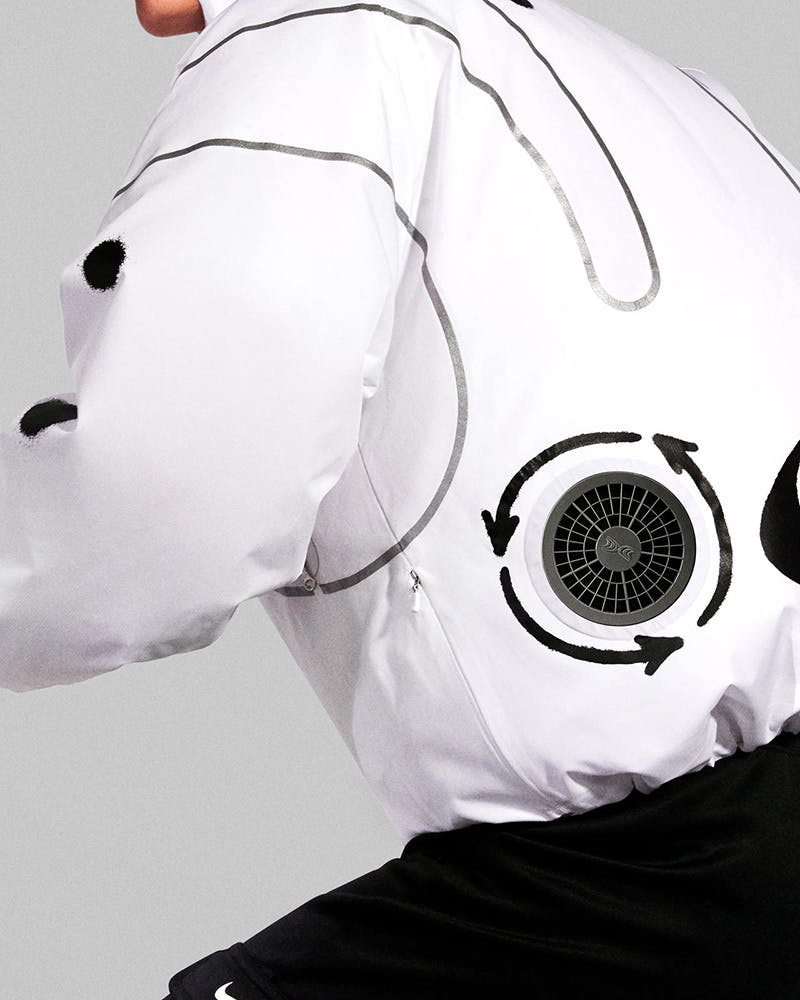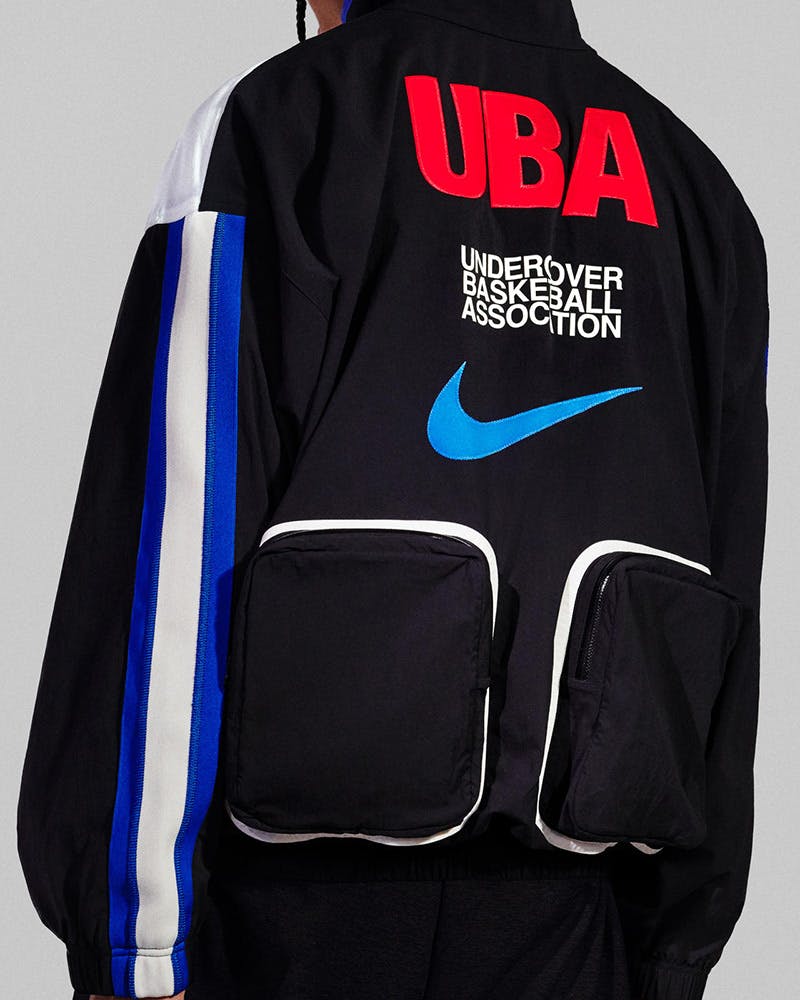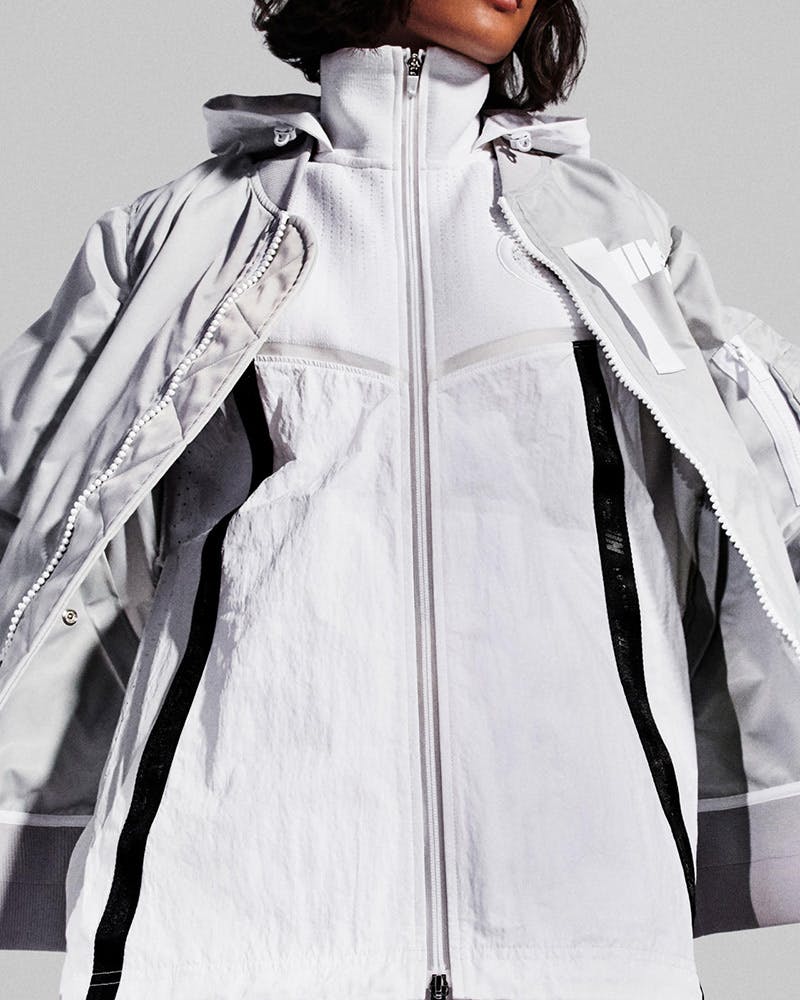 Yesterday, Nike unveiled the entire range of its 2020 Tokyo Olympics collections, which included performance-wear and medal stand gear. In addition, the Swoosh announced it would be releasing special collaborations with the likes of Ambush, Off-White™, Matthew Williams, UNDERCOVER, and sacai to commemorate the summer games.
Each of the five collections is inspired by athletic apparel and athletes' style. So far, only a glimpse of the five collaborations has been shared, with full looks most likely still to come in the run up to the 2020 Tokyo Olympics.
Each designer has worked on a range of jackets in their distinct aesthetic. Matthew Williams', for example, is all black with a distinct technical aesthetic. UNDERCOVER takes inspiration from the NBA, while Ambush's effort is the brightest of all five designs.
All collections will be released in the summer.