The NEXT 20: Who Will Shape Youth Culture in 2021?
A little over a year ago Highsnobiety and LYST — the world's biggest fashion shopping platform — launched our inaugural edition of The NEXT 20, an in-depth quarterly report ranking the next-generation brands and cultural pioneers on the rise.
From the start, we set out to improve the way forecasting in the fashion industry is done. To get there, we gave the power to the public through global data collection and enlisted external industry experts to go beyond the personal opinion of our editors alone. To discover who, and what, actually drive influence in youth culture today, and in the future, we had to dig deeper. A first of its kind, and by no means conclusive, The NEXT 20 combines quantitative data — a custom made algorithm combining sales and search metrics from over 150 million annual shoppers, social tracking, and Google data — and qualitative findings, obtained through active feedback from an advisory board comprised of founders, consultants, stylists, buyers, models, and executives. This year, we also welcome The NEXT 20 alumni to our advisory board. They include A-COLD-WALL founder Samuel Ross; comedian Elsa Majimbo; DJ and founder of Field Trip Records, Zack Bia. Furthermore, we welcome the phenomenal model Aaron Phillip, and French filmmaker Loic Prigent as new additions. Back to this year's list. While last year's brands and cultural pioneers certainly still hold relevance in youth culture today, we've decided to graduate the majority as they've reached a scale where their global footprint and the buzz around them has outgrown the purpose of identifying "who is next." We found that the most innovative leaders of tomorrow embrace the rapidly changing elements that drive influence today; it fuels them. They saw it coming long before their industries were disrupted and the world moved online. It's what's always distinguished them from the old gatekeepers of authority — traditional media, big retailers and celebrities — who no longer hold the same power they had before. This new guard of influential brands and cultural pioneers — an emerging group, often part of the creative class, whose power is their authority, not necessarily their reach. They are the first wave to drive culture forward, and they didn't sit still over the past year, even when the world did. They cleverly took advantage of the playing field, democratizing when stores closed and we all moved online. They also surpassed third parties by directly speaking with, and listening to, their loyal followers. They used the rise of localization to their advantage, while simultaneously broadcasting new projects and messages digitally, and found ways to stick out through the noise. These are just a few tactics The NEXT 20 brands and cultural pioneers have adopted to stay ahead. As always, those included in The NEXT 20 rankings range in career maturity, following, age, geography, cultural and creative background, yet are unified by their current — and expected — impact on youth culture, each having found a core global community of tastemaking, devoted fans. They drive fashion, music, art, activism, tech, sports, social media and business forward. They can innovatively shift our time, attention and subsequently our dollars towards their new launches, often by driving real change that benefits the greater good and makes us grow as individuals. Now without further ado, let's take a look at the cultural pioneers and brands who challenge the formulaic blueprint set by mega brands and talents, respectively leading the charge and ultimately setting the stage for those who come next.
(Click and swipe to explore The NEXT 20)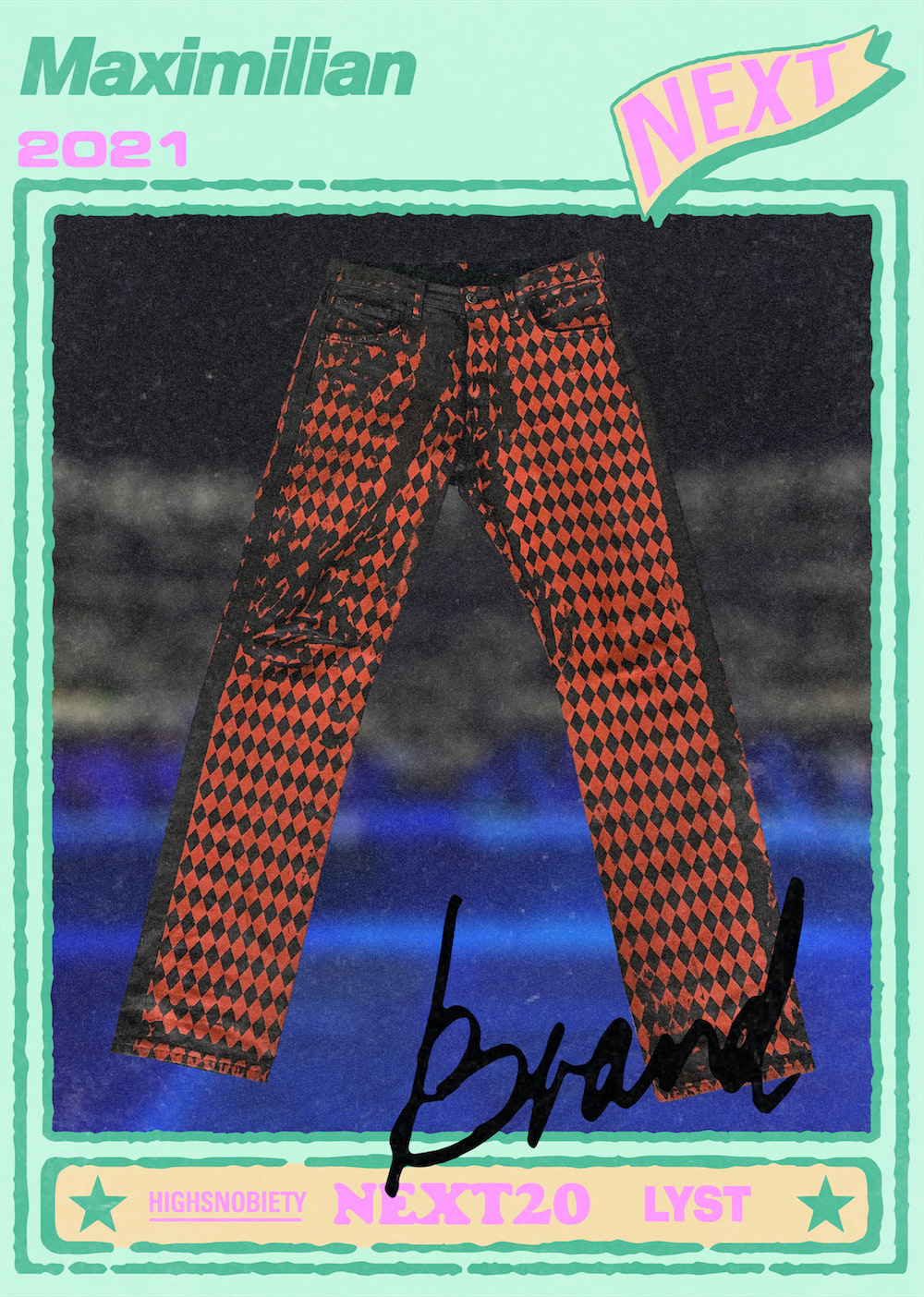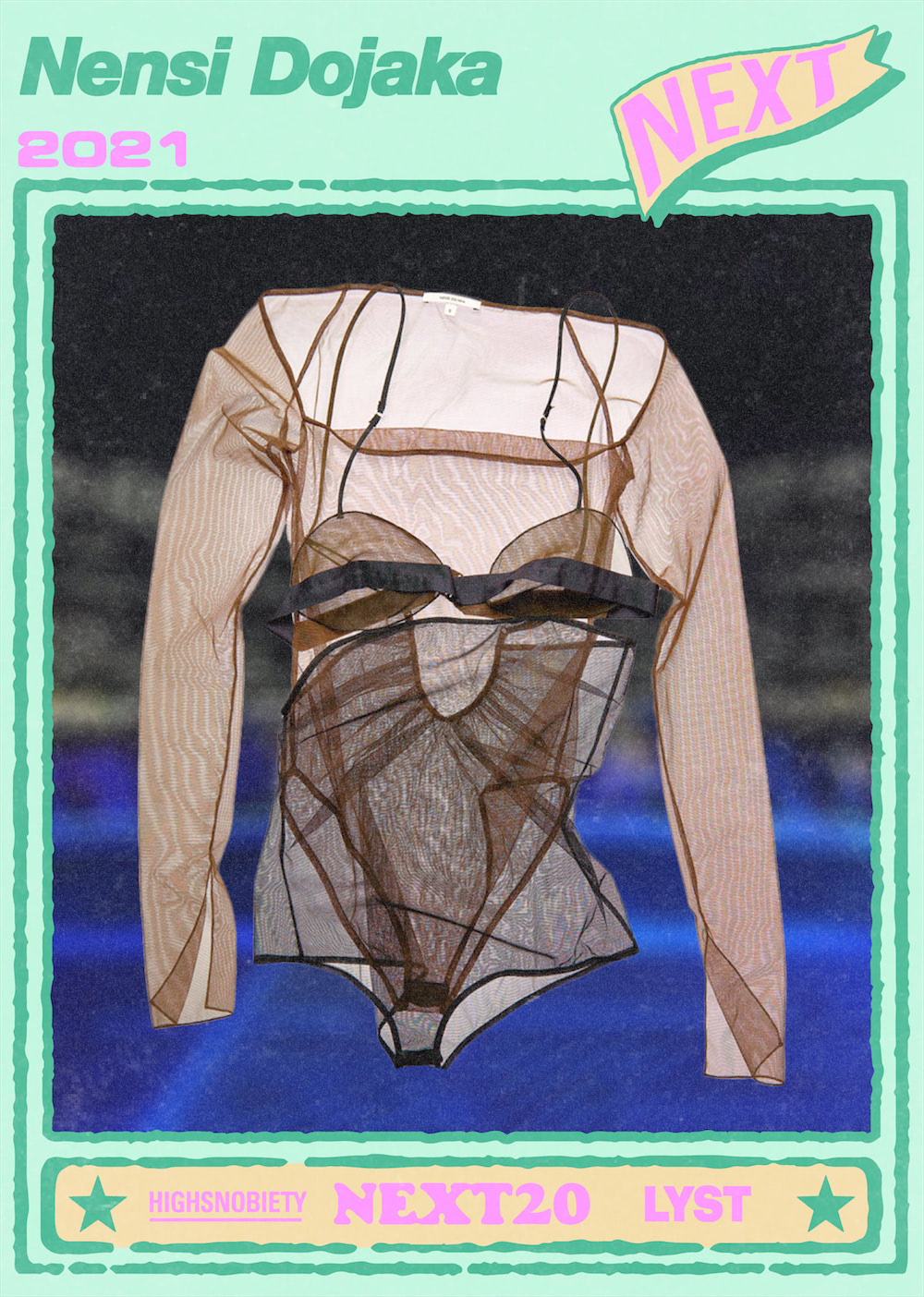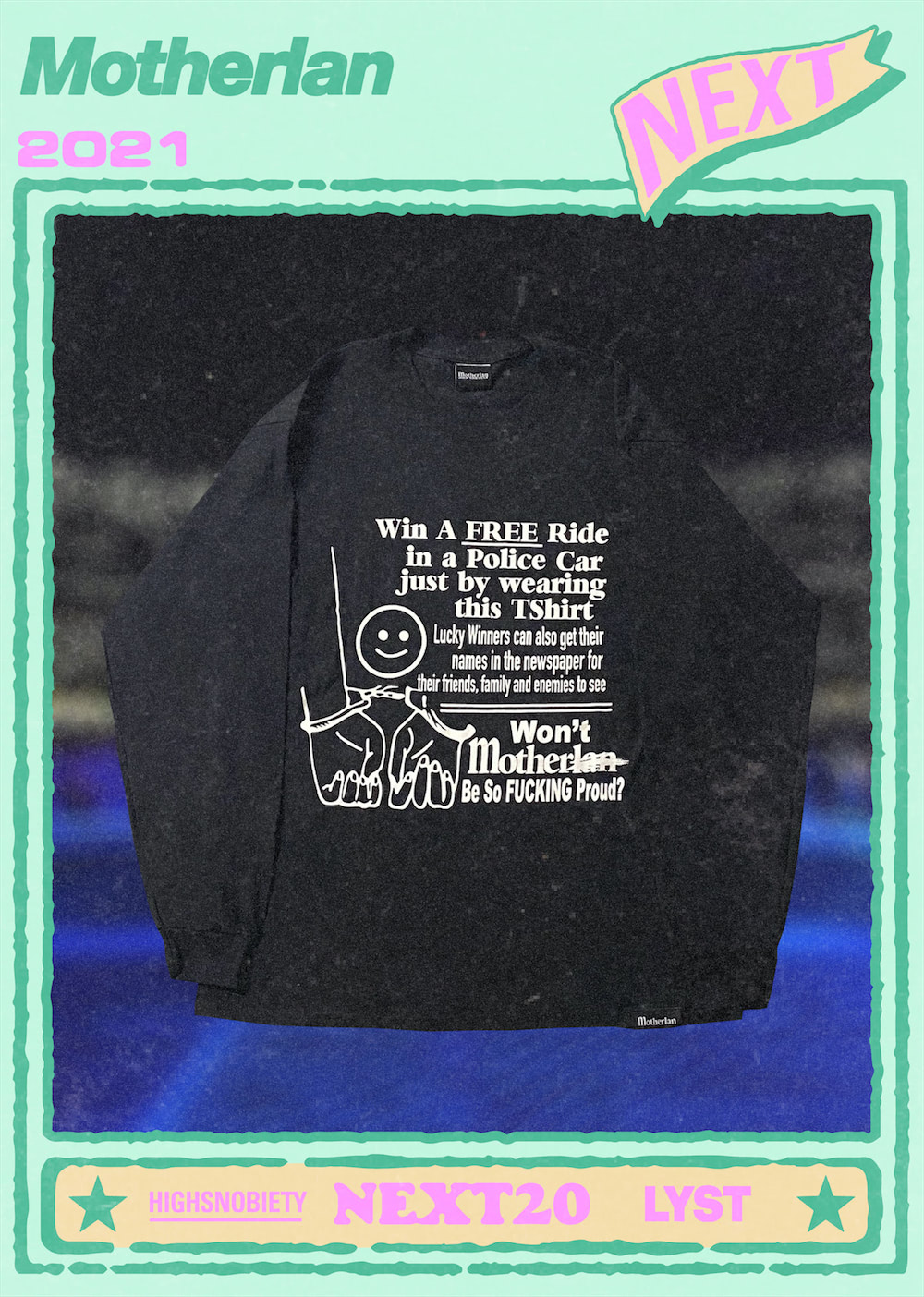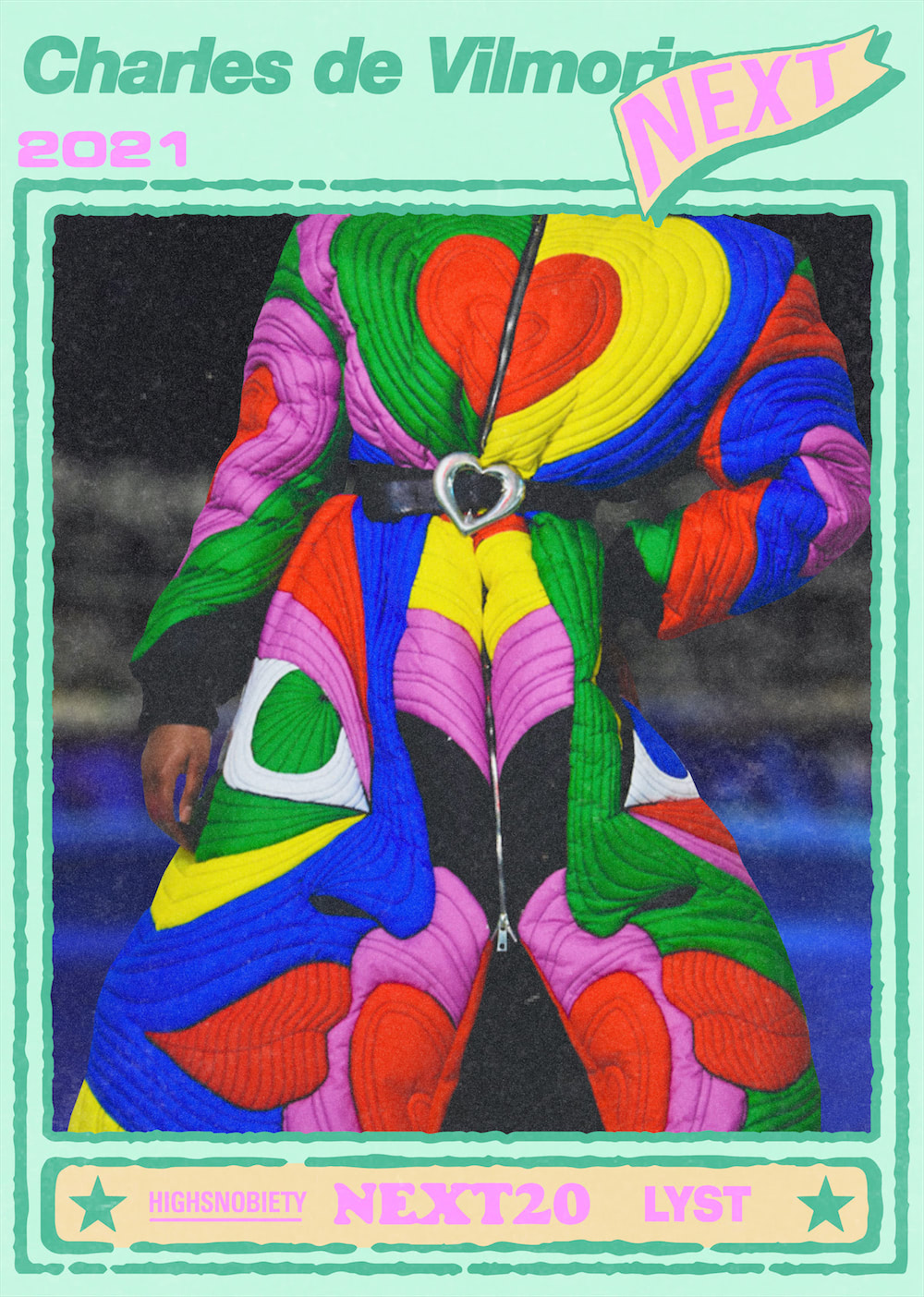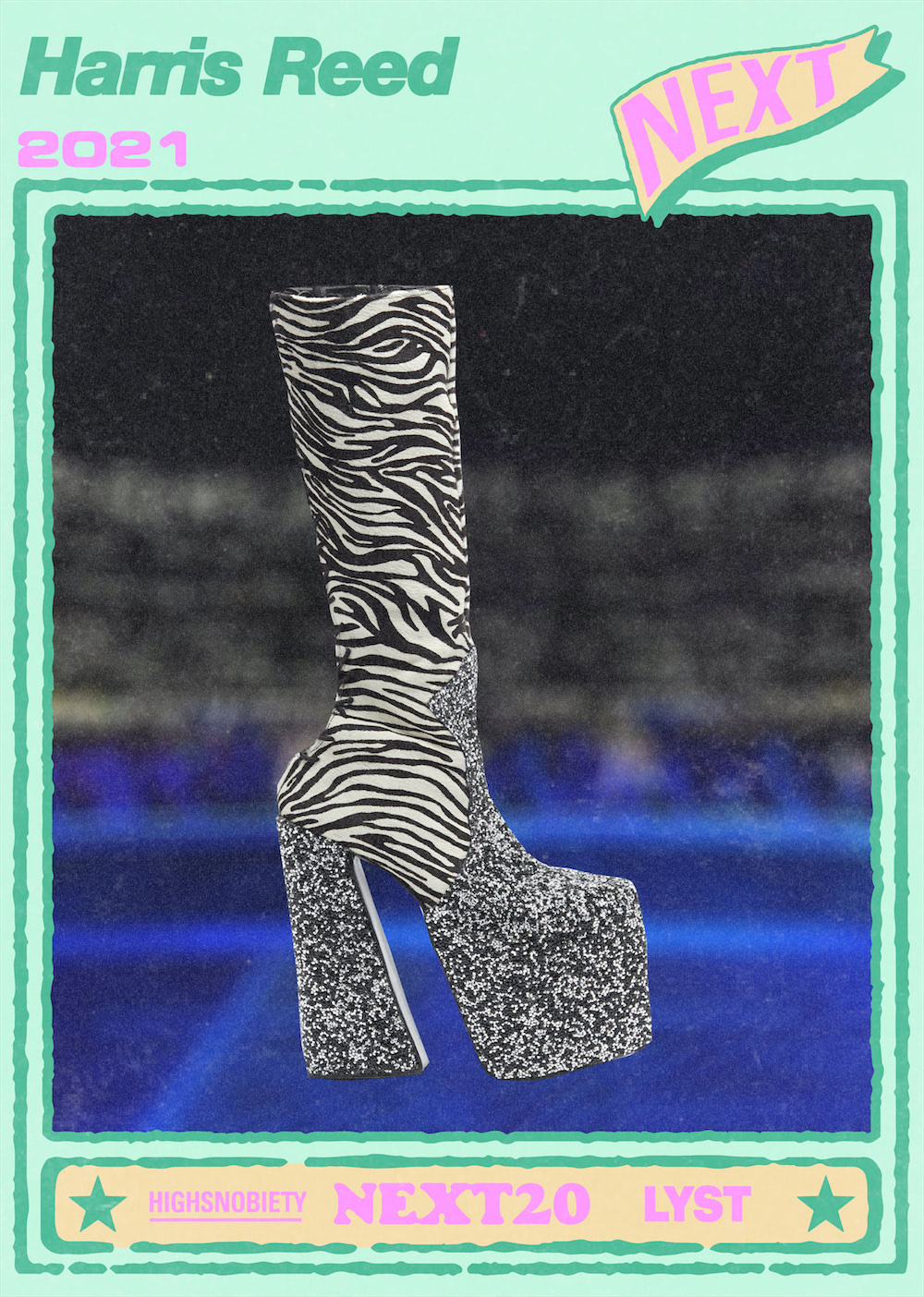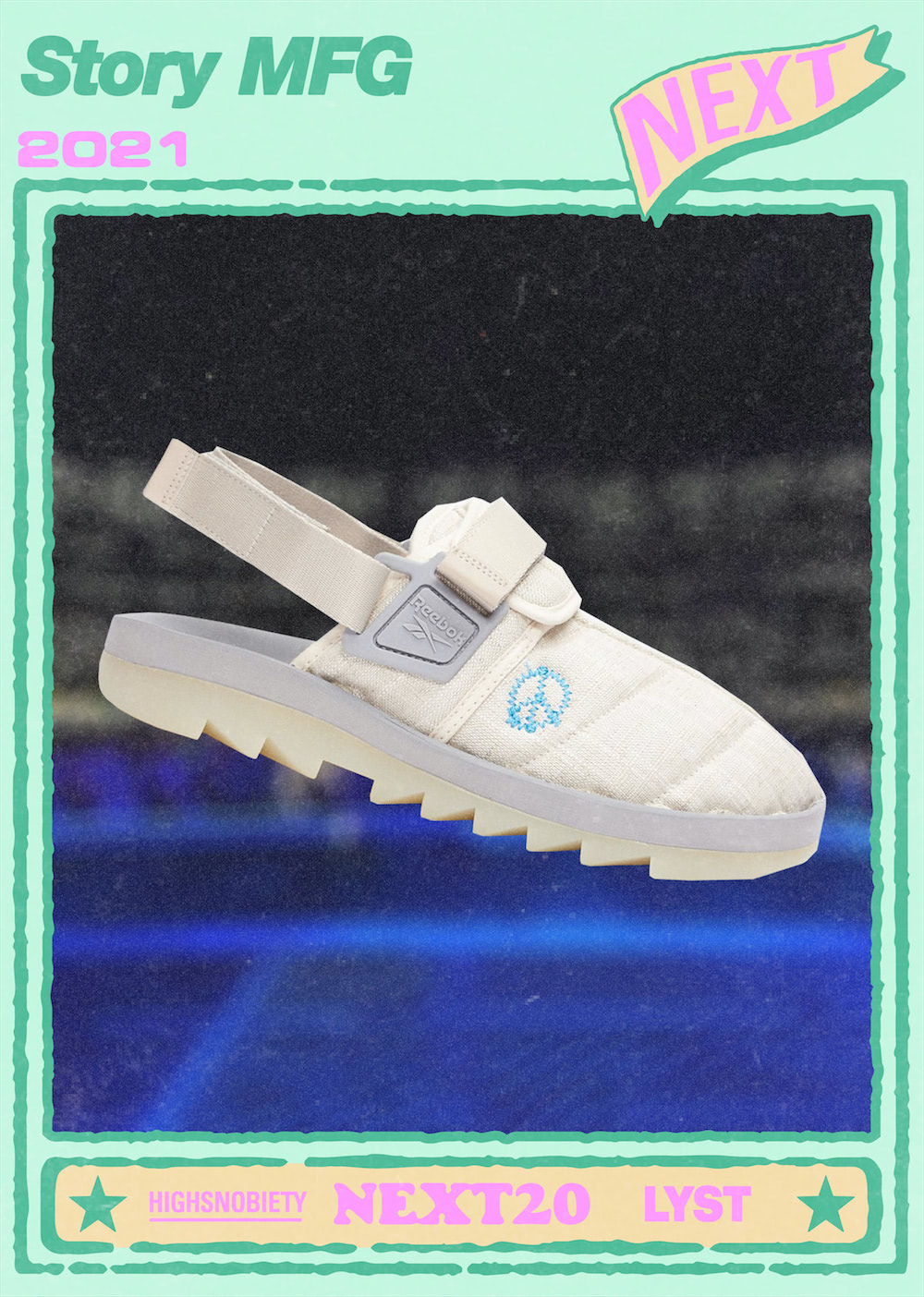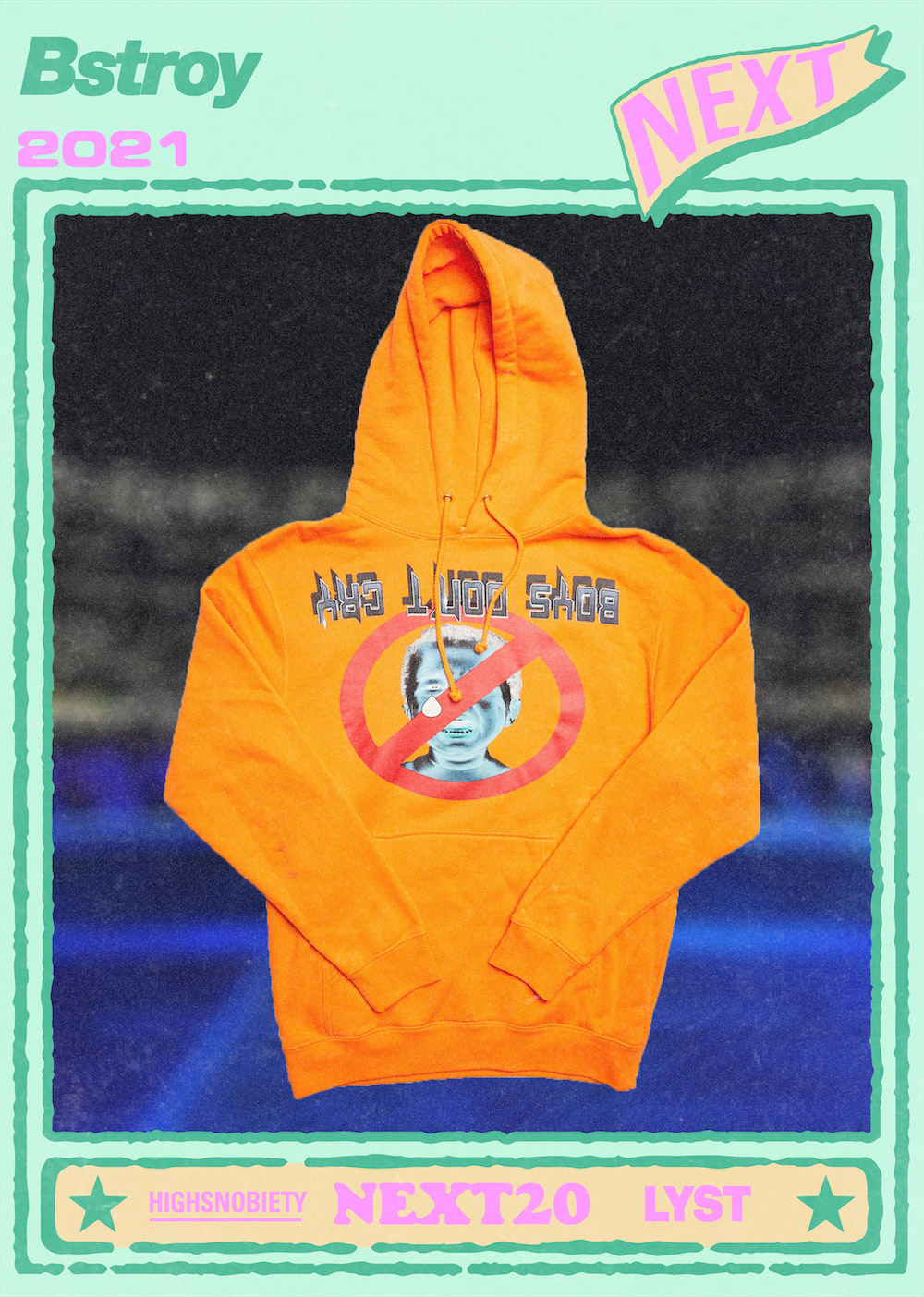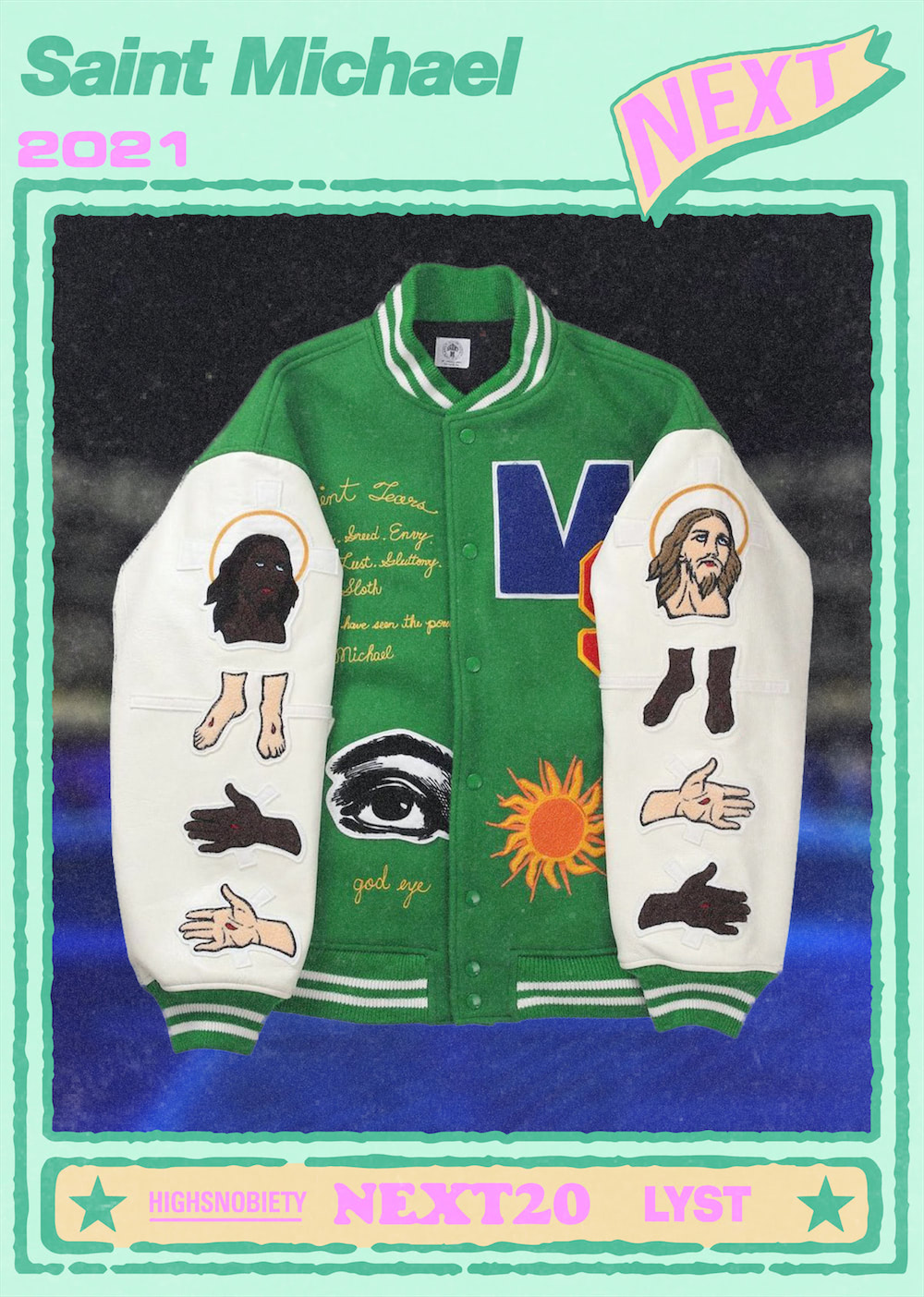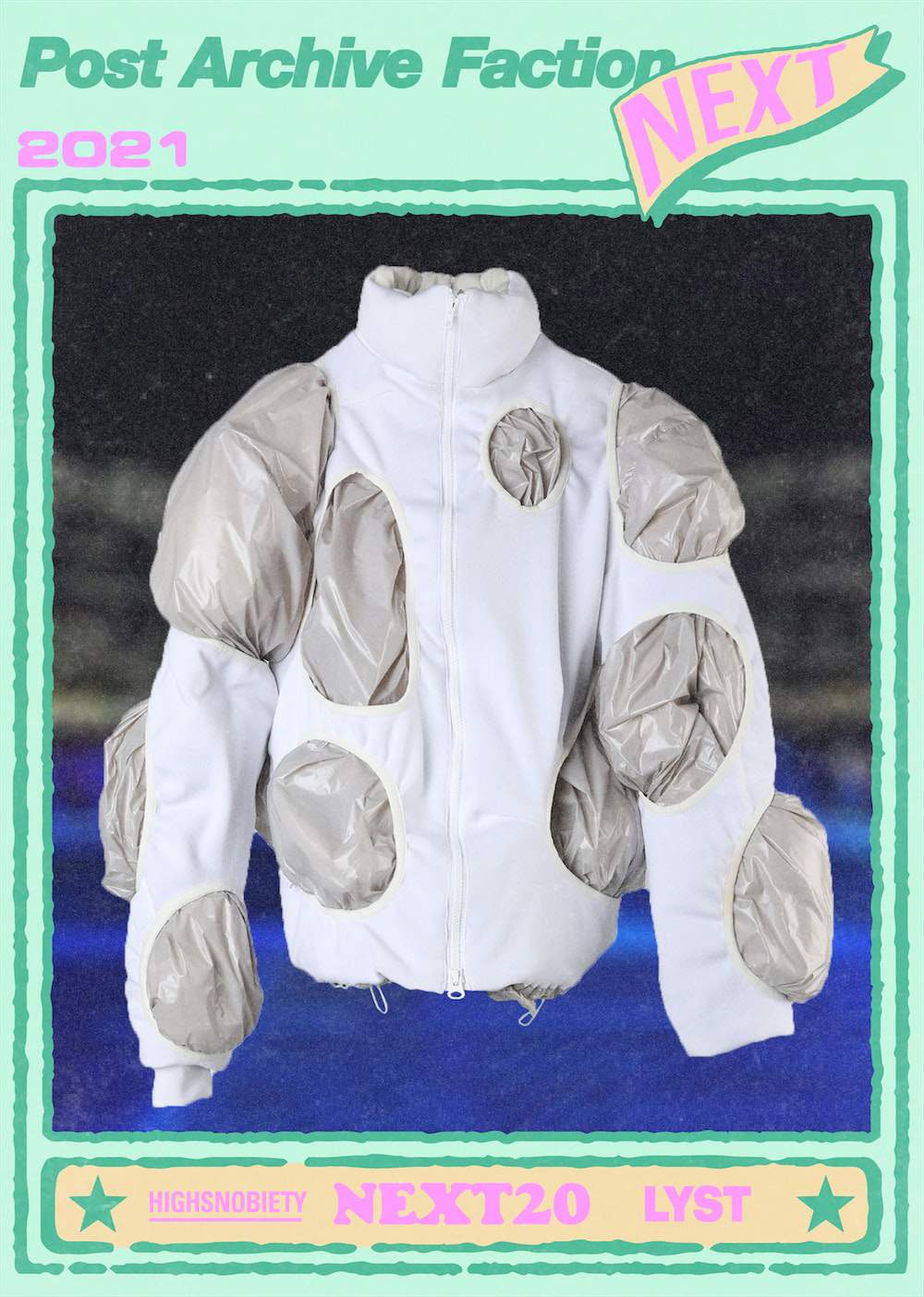 Now, over a year into the global pandemic, brands have adapted to the new realities of creating, and selling, online. Yes, the desirability drivers that once made up "luxury" — including superior quality, exclusivity, and a distinct design aesthetic — remain just as relevant as ever. But "agility" has become key in recognizing what other pillars drive excitement for today's consumers. Smaller brands — those without an established mainstream global footprint, a heritage to keep in mind, and unlimited financial means — have always been able to be more agile, to their benefit in times like these. With these brands there often isn't a set hierarchy in place, resulting in decisions being able to be made in real time, leaving more time to actually spend time exploring not just the trends in just product, but in consumer behavior of the communities they aim to speak. We found that this year's winning brands demonstrated their understanding that culture is not something set in stone, but rather a dynamic built on a day-to-day basis in constant conversation. They also didn't just broadcast to consumers, but to the broader culture that surrounded them as well. More than ever, that meant community-driven content over strictly brand-owned content, innovative 360 marketing campaigns (often with collaborators) over meaningless hard sells, and being quick to align with the real life values its consumers have over staying silent on important matters. In doing so, they changed from sellers of product, to creators of culture, media, and looked at a reality outside of fashion. These are brands that aren't waiting for the wider fashion industry to invite them to their "honorable table," and instead create their own. We see these characteristics with brands like ERL, Harris Reed, Post Archive Faction, and Pharrell's Humanrace, all rising labels that have graduated from last year's sub "on the rise" list to this year's main slot.
(Click and swipe to explore The NEXT 20)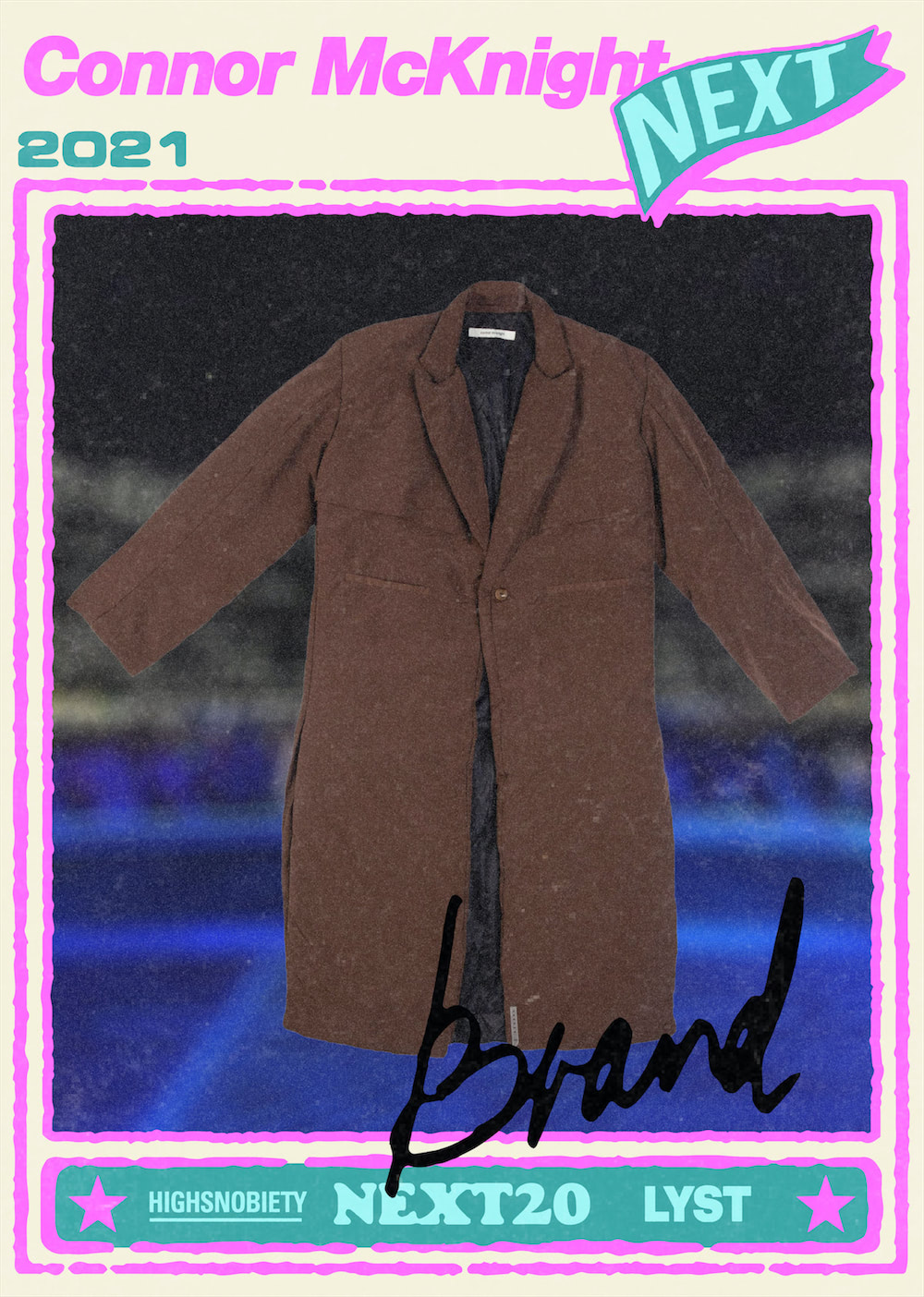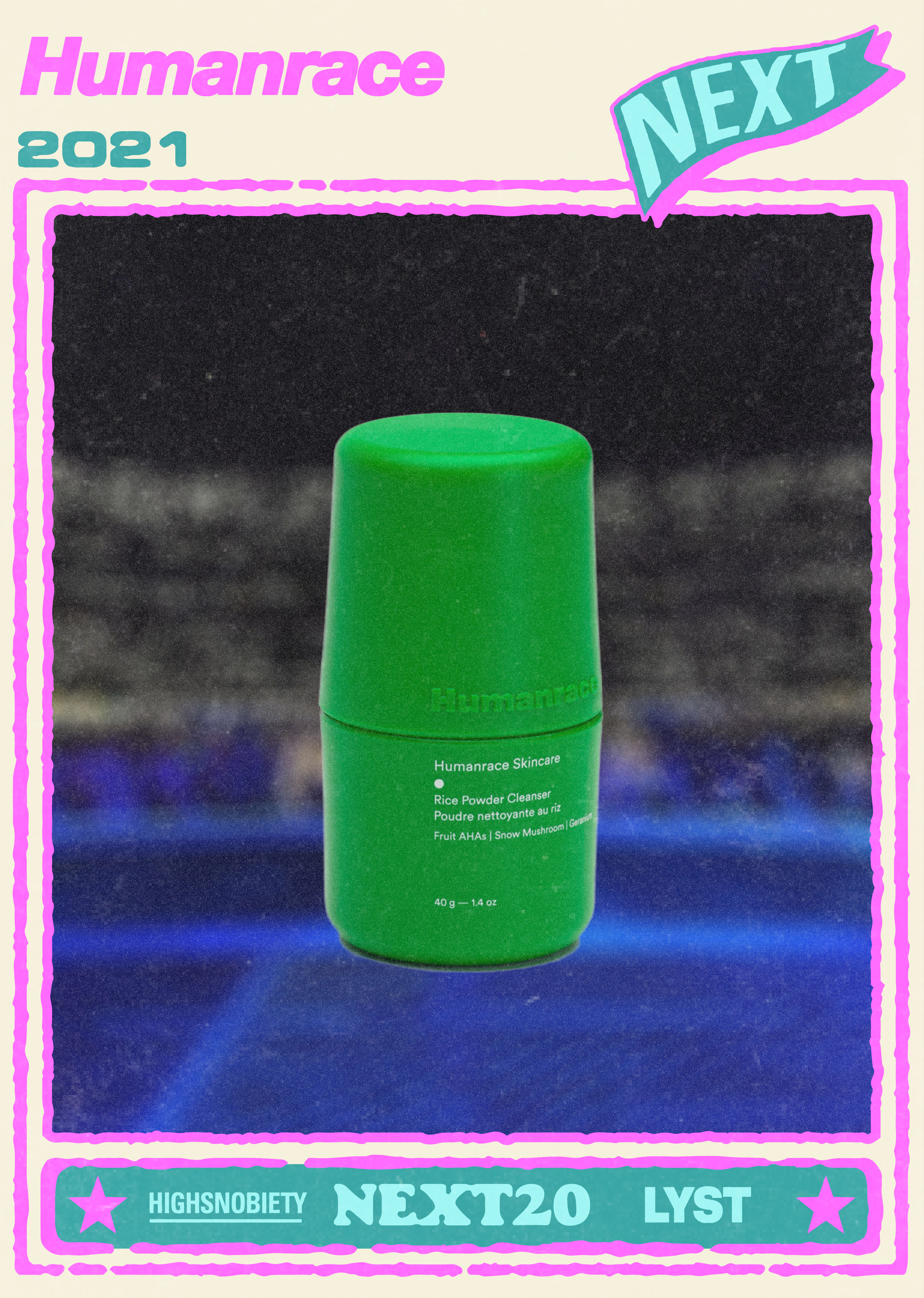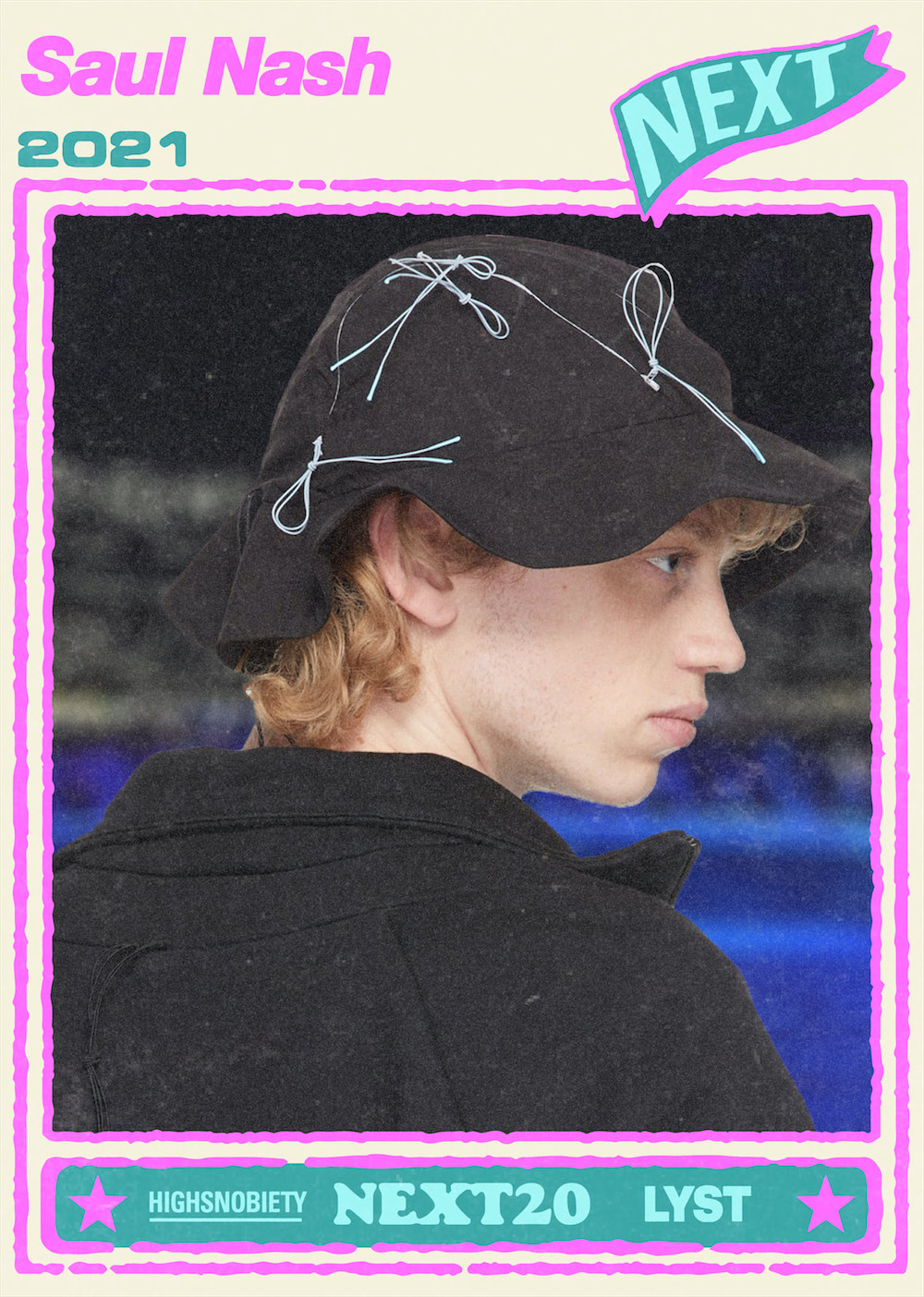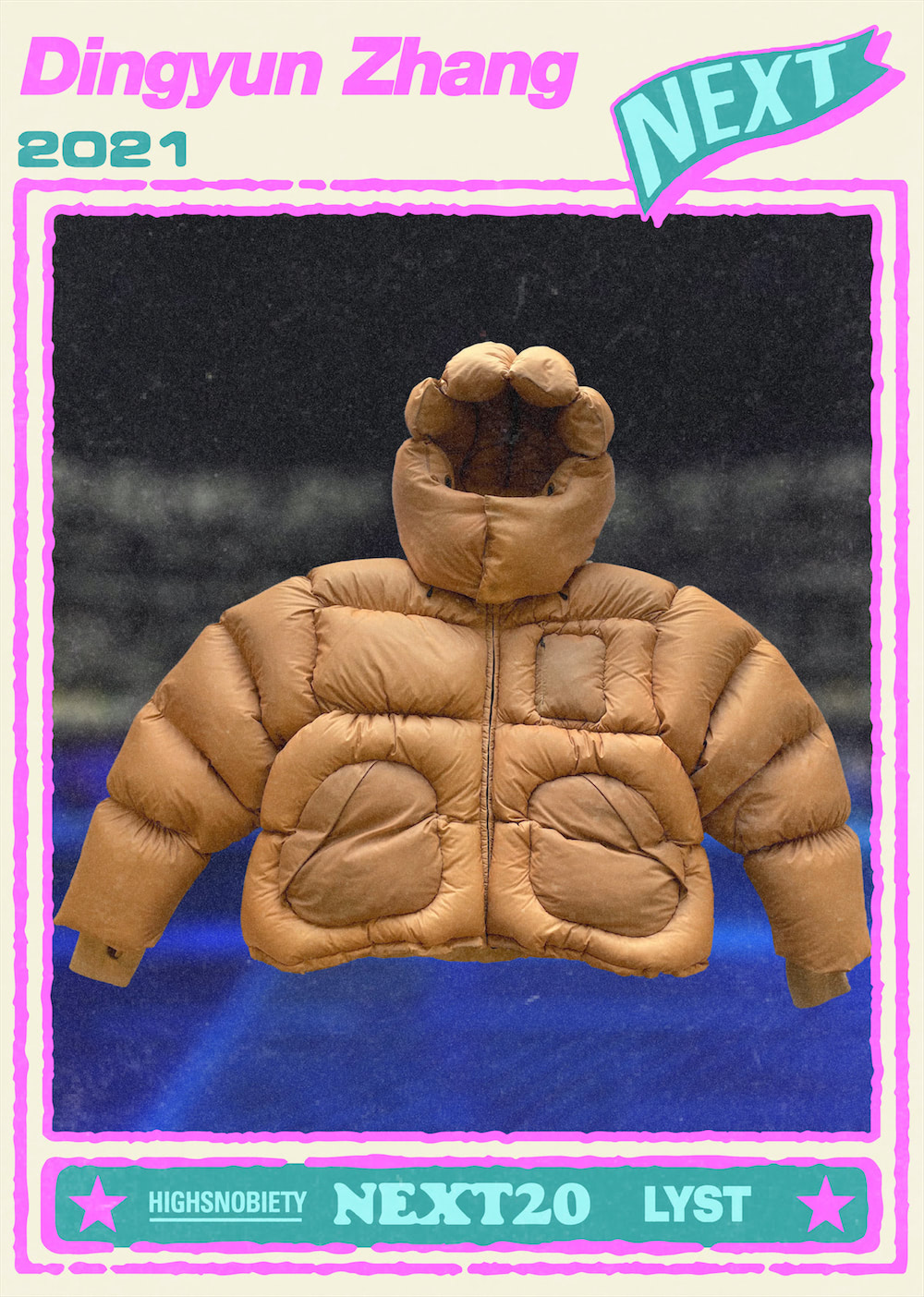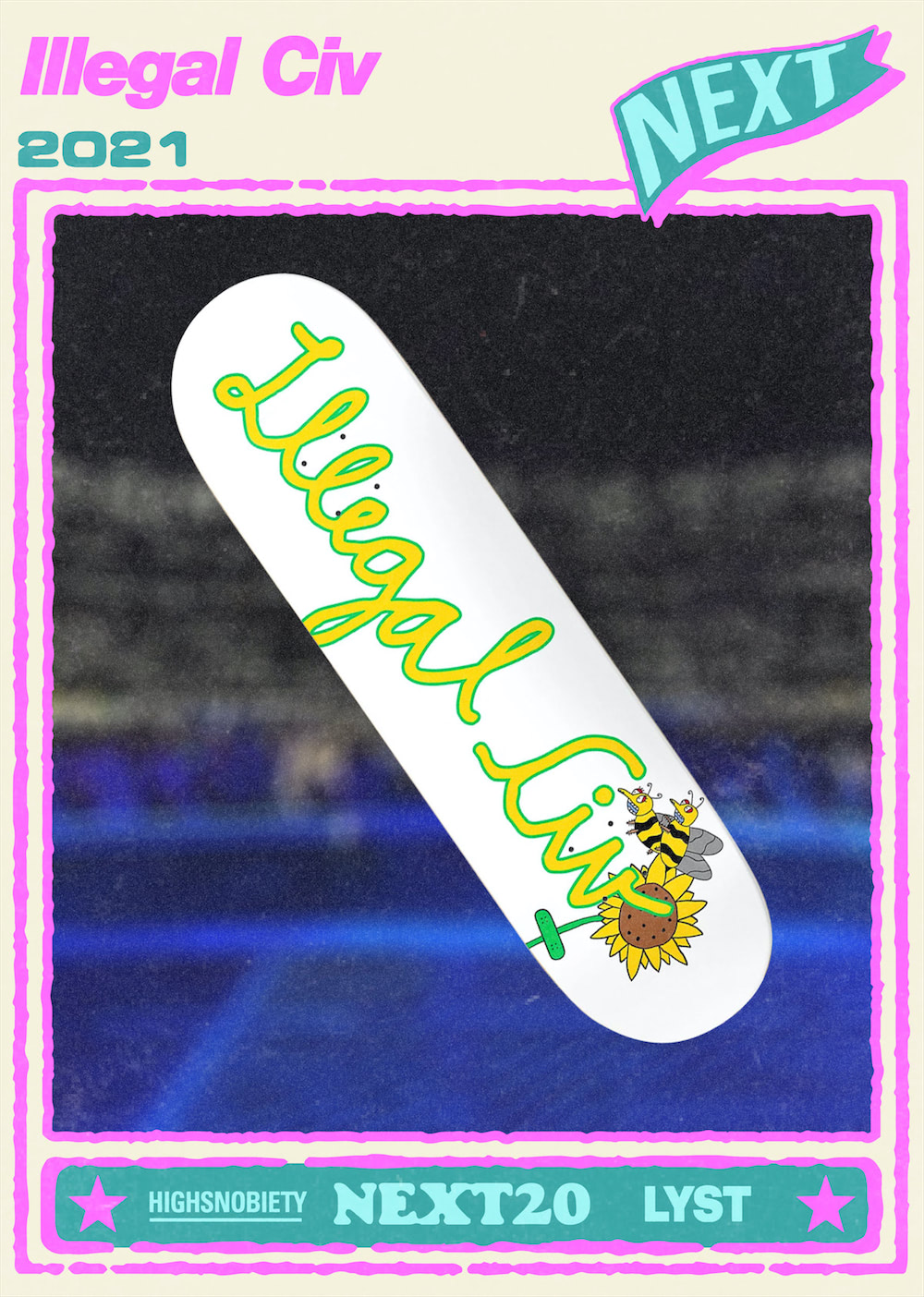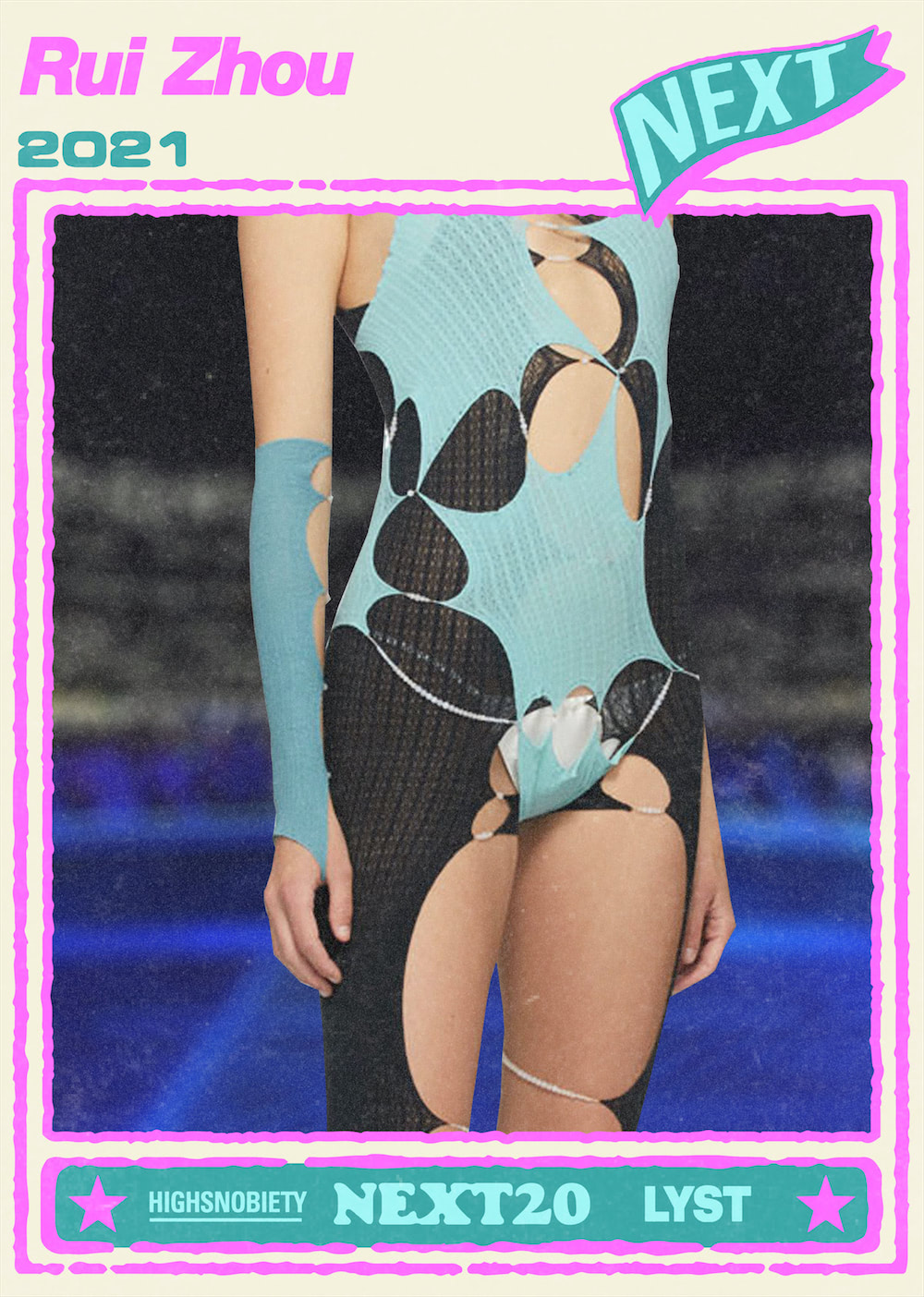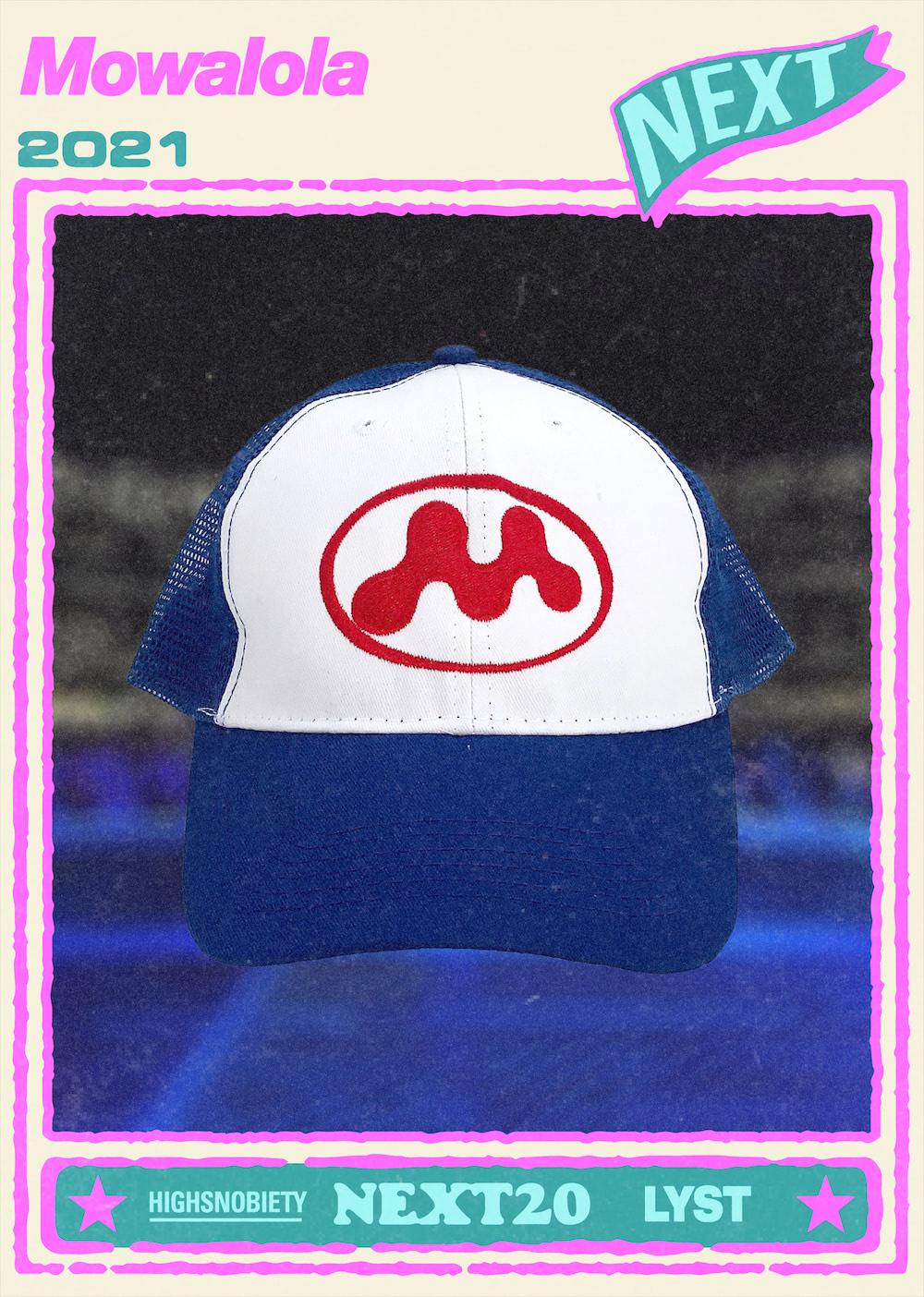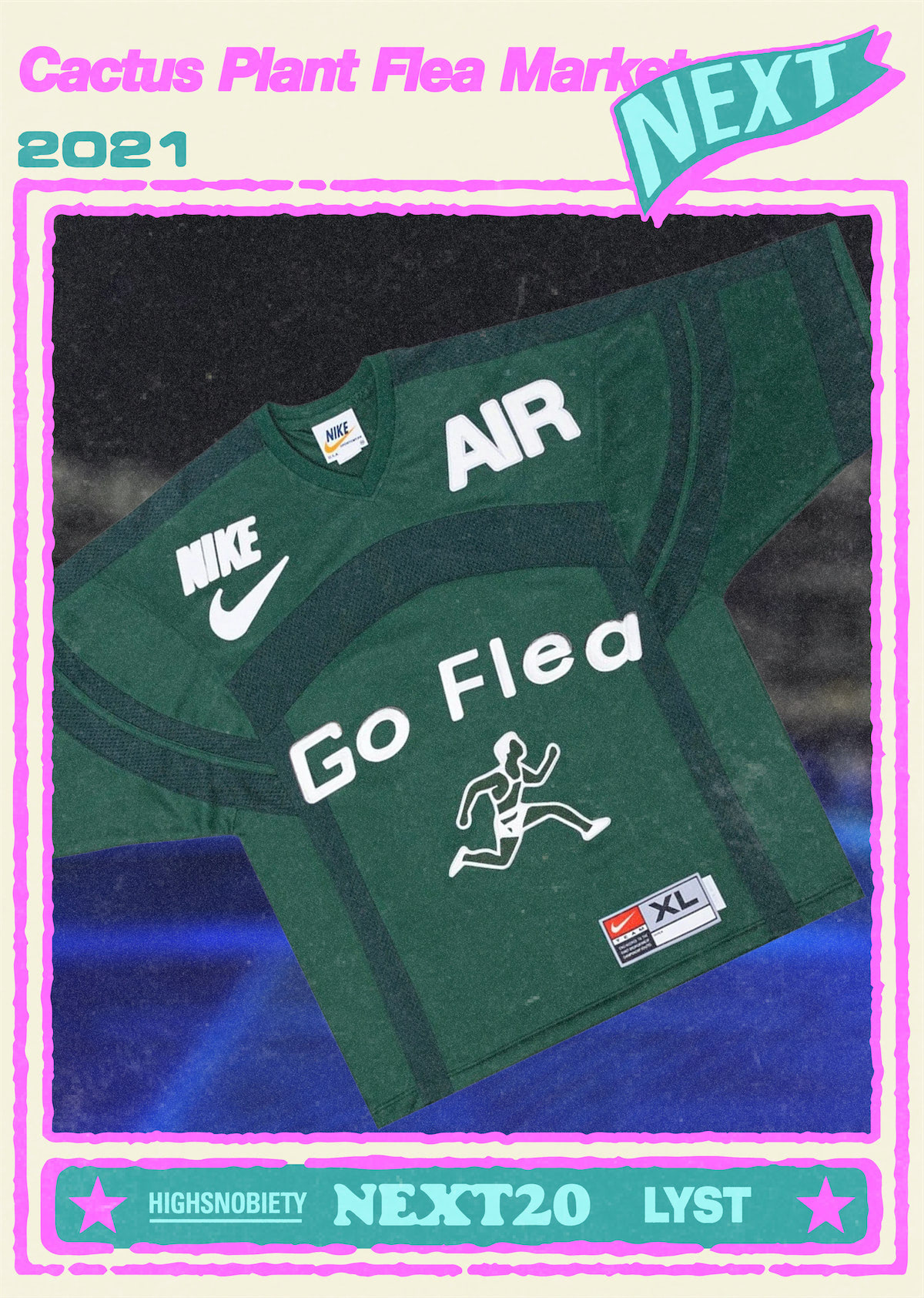 Over in London, an emerging fashion boom is happening. When the 20 semi-finalists for the annual LVMH Prize were announced last month, six brands based in the British capital came up. They included Saul Nash and Nensi Dojaka, both alumni of Fashion East, the fashion incubator founded by The NEXT 20 advisory board member Lulu Kennedy. Both designers also feature on this year's NEXT 20 brand list, along with fellow London-based labels Mowalola, Harris Reed, Maximilian, Dingyun Zhang, Story MFG, and now with Motherlan and Vivendii, both whose co-founders split their time between Nigeria and the UK. It's a fashion renaissance of sorts. London, like the rest of the UK, has been hit hard since new Brexit regulations. So too for young designers who are included in the nearly one million individuals who work in the country's £35 billion ($48 billion) fashion industry (which before the pandemic was growing roughly 11 percent year-on-year). And yet creativity arises. When new laws make VAT charges and handling fees incredibly complex, resulting in many shoppers outside of the UK to stop ordering from British businesses, creativity arises. When international wholesalers intentionally stop stocking British brands to save costs, creativity arises. And when severe delays at the border means designers suffer radical delays in fabrics and samples, they make it work, and creativity arises. The talent and grit coming out of this hardship is telling, the world no longer can ignore. Part of their perseverance, and subsequent international success, is their important approach towards storytelling, which they seamlessly translate into innovative content that in itself is seamlessly distributed across the right channels, all in the front of potential customers' eyes. At a time when the playing field has become fully democratized by the pandemic, brands, big or small, battle online. It's where smaller brands often win. They're more agile, have an actual online community, an in-the-know eye for new talent, and overall lead fashion forward, not afraid of risk. Brands like Mowalola, Humanrace, Motherlan, Post Archive Faction, Story MFG, Bstroy, St Michael and Illegal Civ get it. The founders of all, surround themselves with creatives outside of the boundaries of fashion. They collaborate, showcase the local communities and subcultures that birthed them, and don't adhere to a traditional fashion system that for years has dictated when to create, show and sell what product where. In ignoring these traditional fashion codes, they've become new age fashion brands, those whose every move is aimed at growing its brand universe, its visual identity, and consumer loyalty above anything else. Products, then, simply represent trophies of belonging for its fans. That mindset isn't strictly reserved for the young brands on this list. Smart heavyweights like Marc Jacobs, Nike, and Birkenstock are successful because they reach the scale of a mega multinational while keeping the allure, cultural literacy, and agility, as demonstrated by the smaller brands on this list, alive by working with those more in the know than themselves. Nocta, Nike's sub-line created in partnership with Drake, acts like a startup while leveraging the Canadian rapper's global reach. It creates products, distributes its marketing, and works with creative collaborators in ways that its main Nike line never would have. The sportswear giant takes that similar approach with its ongoing collaborations with Cynthia Lu's Cactus Plant Flea Market. Gap — who appointed Mowalola as design director of Kanye's highly-anticipated Yeezy x Gap line — takes a note out of that playbook. So does Birkenstock who partnered with four Central Saint Martins students, including Dingyun Zhang, on experimental designs. Marc Jacobs' newly formed sister line, Heavn — headed up by modern day polymath Ava Nirui — might be the best branding exercise we've seen in the past decade when it comes to breathing new life into a brand. And it works, with social mentions, average monthly Google searches, and purchases on Lyst growing significantly over the past three months. Investments well made.
Maximilian
* Designs worn by A$AP Rocky, Rihanna, and Naomi Campbell. * "Max's eye and execution are at elite levels. In only his second season he's confidently selling to major retailers and dressing A list stars," says Lulu Kennedy. * Increased 312% in average monthly Google searches.
Nocta
* Released, and instantly sold out, debut collection of Nike sublabel. * "Drake's collaborative brand with Nike has had an incredible roll out of stylish yet tactical gear that seems to be already getting ingrained into street culture," says Zack Bia. * Up 371% in social mentions.
Heavn
* Mastered brand ambassador strategy, including Brian Molko, Vegyn, DG Bladee, and Beabadoobee. * 177% growth in searches on Lyst compared to last quarter. * "Ava Nirui and Marc Jacobs have answered what Gen Zers were hoping their 2021 uniform would look like. If that's not enough, the brand is fronted by today's influential who's who," says Sam Trotman.
Dingyun Zhang
* "Not only buyers but [also] artists are keeping their eyes on him for future designs," says Mitsuhiro Kubo. * Launched collaboration with Birkenstock, it's first buyable product. * 39% IG follower growth follower growth
Saint Michael
Up 102% in social mentions. LeBron James wore the newly released Saint Tears varsity jacket, in partnership with Tremaine Emory. 73% IG follower growth.
Mowalola
Gears up for debut YEEZY Gap collection as its design director. 139% growth in pageviews on Lyst compared to last quarter. Up 67% in social mentions.
ERL
* Launched collaboration with Salomon and debuted its kidswear line. * "Graphic puffers and prints have become hit items, and its own accompanying imagery invokes louche and virile heartthrobs both real and imagined," says Saam Emme. * Up 124% in social mentions.
Motherlan
* "Olaoluwa Akeredolu-Ale's is part of an energy within London that has shifted focus away from industry enticement and swooning, returning to an era where artists steer the zeitgeist, enabling their disciplines to dictate who and how they engage with the establishment," says Samuel Ross. * Increased 118% in average monthly Google searches. * Launched short film 'Victoria'.
Story MFG
* "Story MFG is dedicated to making positive products that don't make a trade-off between aesthetics and consciousness," says Sam Trotman. * Up 123% in searches on Lyst compared to last quarter. * Released anticipated sneaker collaboration with Reebok.
Humanrace
* Increased 96% in average monthly Google searches. * 35% IG follower growth. * "It was a natural move for him to start his own beauty brand. He managed to [create] something universal, for men and women, sustainable, and well priced. As everything Pharrell does, it's a success," says Sarah Andelman.
Post Archive Faction
* Up 183% in average monthly Google searches. * "Like so many emerging South Korean brands, PAF sees the exhibition, collection and consumer all being equally important, with each supporting the other in an exercise of experimentation," says Stefano Martinetto. * Launched exhibition at Arario Gallery in Seoul, South Korea.
Connor McKnight
* Increased 112% in social mentions. * "Connor has created the modern day genderless uniform. His focus is multifunctional simplicity, one of the hardest things to achieve in design," says Marcus Paul. * "Bode alumnus Connor McKnight launched his collection as a personal response to the pandemic, and it permeates those cultural and tactile touchpoints," says Saam Emme.
Bstroy
* Saw great popularity with the launch of its (b).usby cap. * "From making statements on gun violence to having Virgil Abloh rep the brand's (B) beanies, Bstroy's daring designs offer something different in streetwear," says Sam Trotman. * Increased 77% in social mentions.
Cactus Plant Flea Market
* 125% growth in average monthly Google searches. * Presented its latest collaboration with Nike, starring Bloody Osiris and Booba Savage. * Up 51% in social mentions.
Illegal Civ
* "Illegal Civ is truly building out a proper community. A clothing brand, movie studio and a skate team, they've harnessed a strong grassroots presence," says Zack Bia. * Up 183% in social mentions. * Founder Mikey Alfred made directing debut with the upcoming feature film 'North Hollywood'.
Nensi Dojaka
* 253% growth in searches on Lyst compared to last quarter. * "It feels like the quarantine has really worn us out in terms of comfy clothes and we need some proper going out staples. I can't wait to finally bring the sexy transparent pieces to Russia," says Olga Karput. * "Her designs have become a synonym of female empowerment, confidence and elegance. One of the best emerging designers to watch," says Stavros Karelis.
Charles de Vilmorin
* Was appointed as creative director of Rochas. * "What a shooting star! His world is so fun and creative, poetic and inspiring. I'm sure so many exciting things are coming for him," says Sarah Andelman. * "He started his label in April 2020, showed one couture collection. Was invited by Jean Paul Gaultier to the Couture Calendar, and got a headlining job at Rochas," says Loic Prigent.
Rui Zhou
* "Her craftsmanship is incredible but it also hit a point of rapid success within the years of 2020 and 2021, with Dua Lipa gracing the cover in a full look in Rolling Stones," says Gia Kuan. * Increased 254% in average monthly Google searches. * "She has quickly gathered attention for her delicate bodysuits that resemble works of art," says Julie Gilhart.
Harris Reed
* Worn by Harry Styles, Rihanna, Miley Cyrus, Emma Corrin, and Selena Gomez. * 189% growth in searches on Lyst compared to last quarter. * Collaborated on a major partnership with MAC Cosmetics and launched a debut fashion collection.
Saul Nash
* "Saul's storytelling through movement and film is exceptional, and his queer POC voice is an essential addition to the predominantly hetero sportswear scene," says Lulu Kennedy. * "Through his performative inspiration and background, Saul has created a brand that is all about functionality, beautiful design and an extremely focused and powerful narrative," says Stavros Karelis. * Increased 387% in average monthly Google searches.
On the rise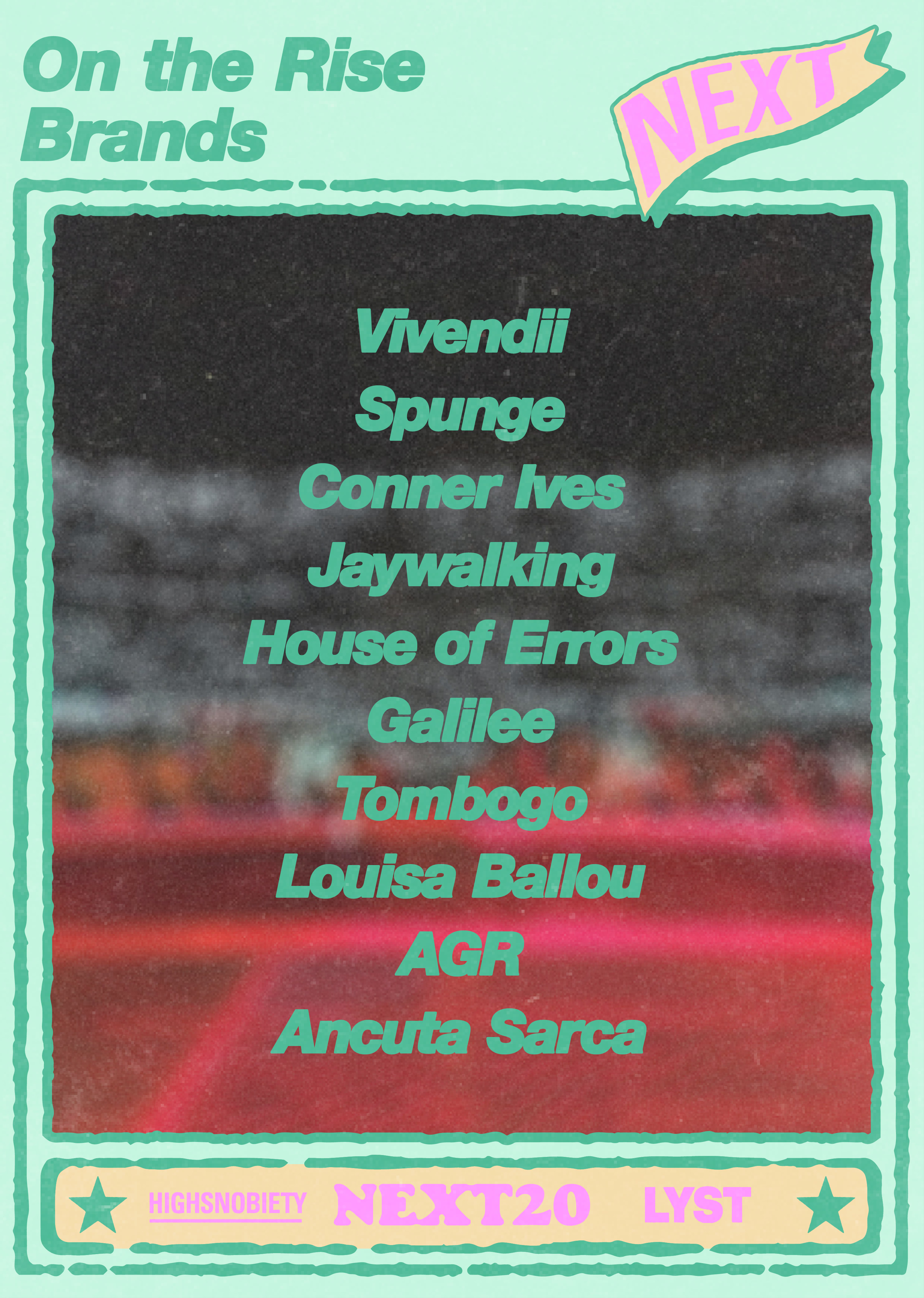 Next 20 Cultural Pioneers
(Click and swipe to explore The NEXT 20)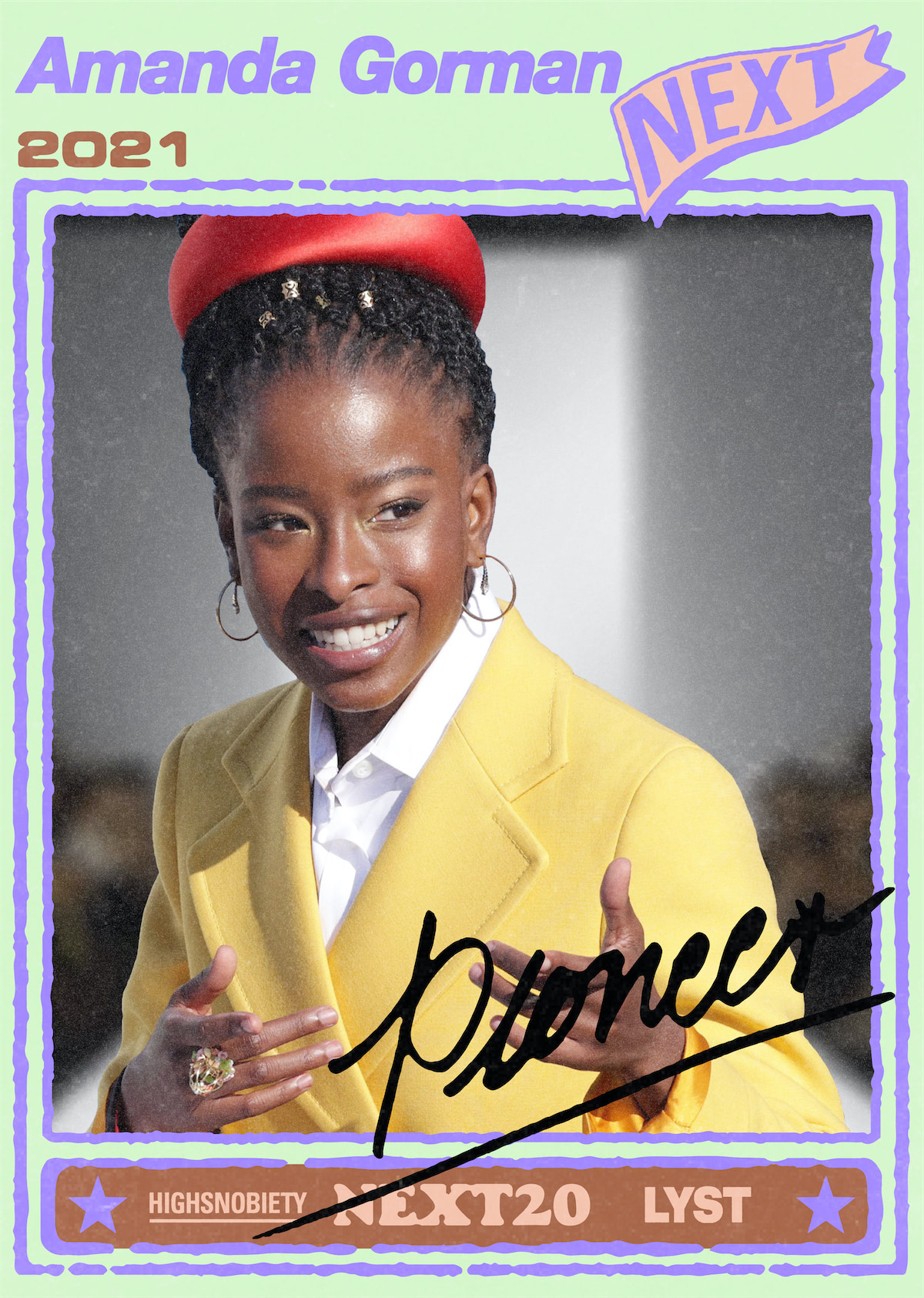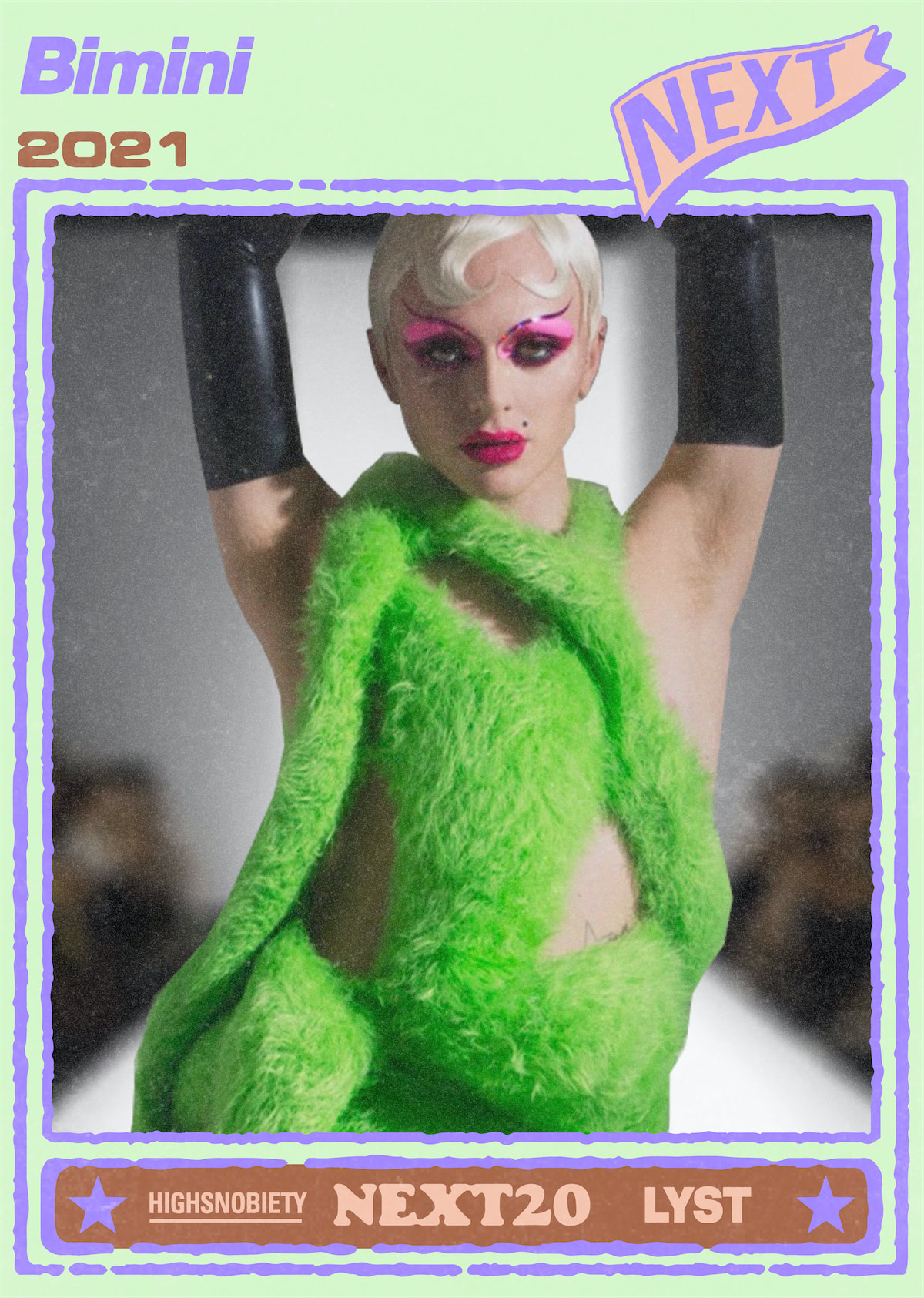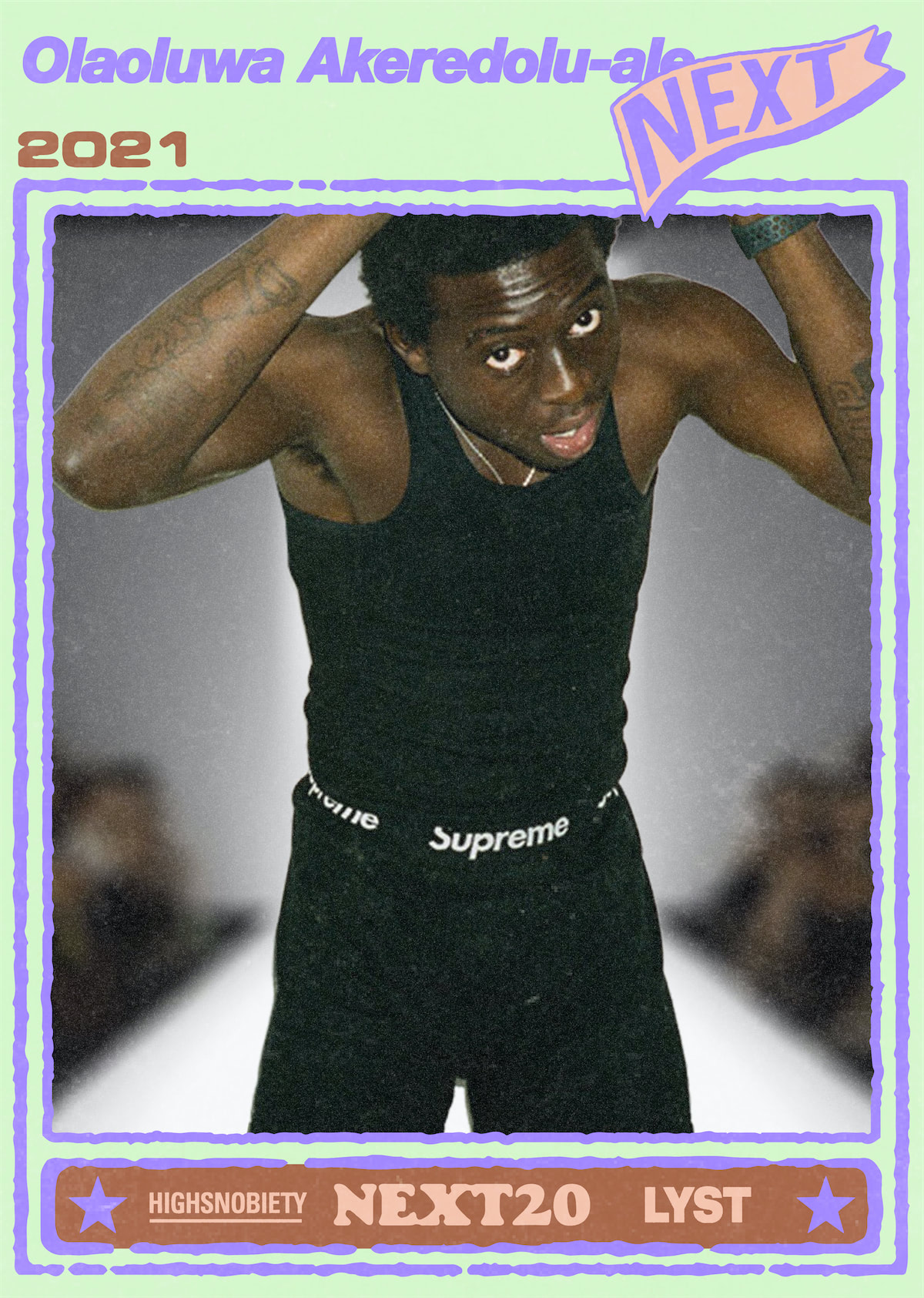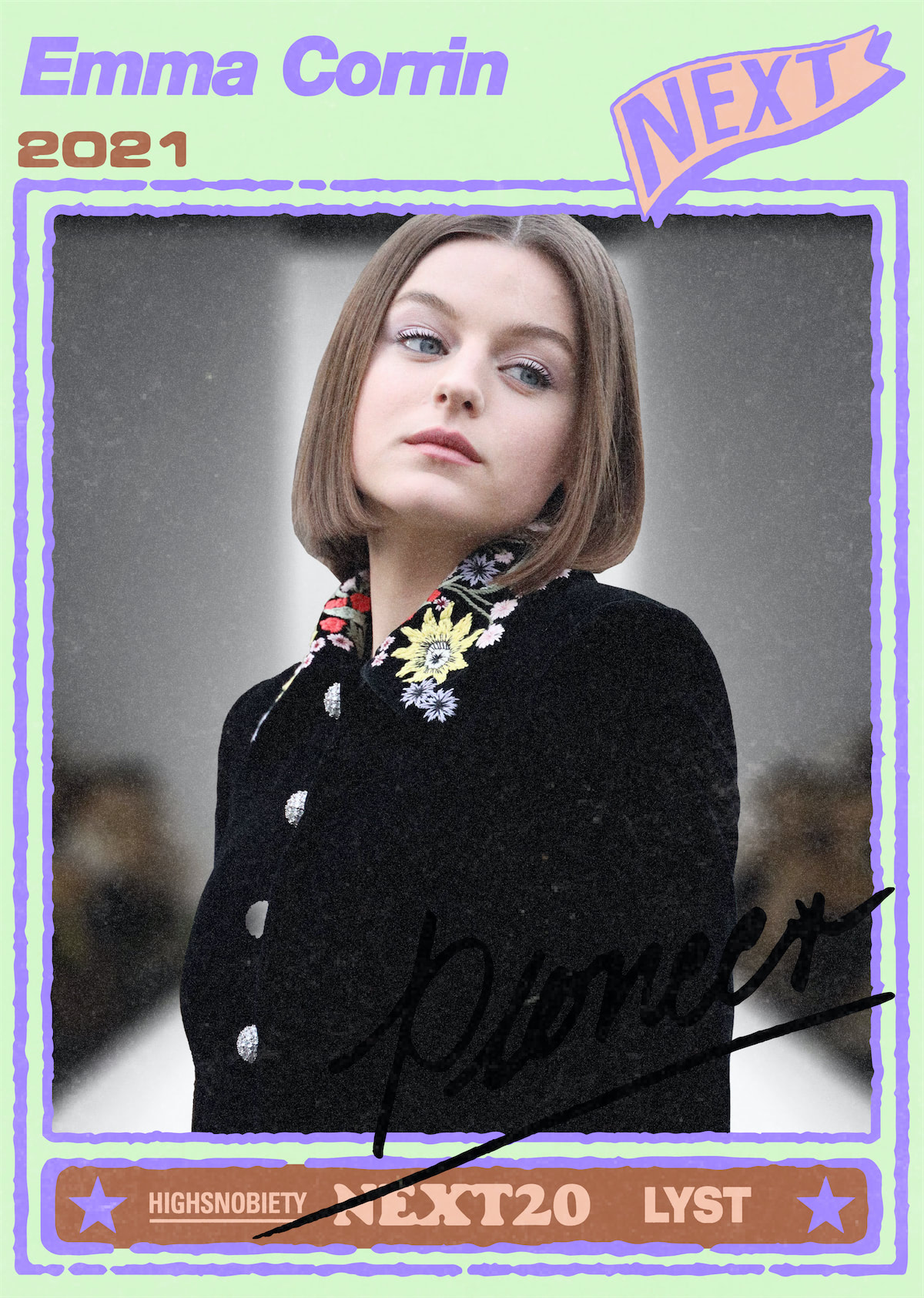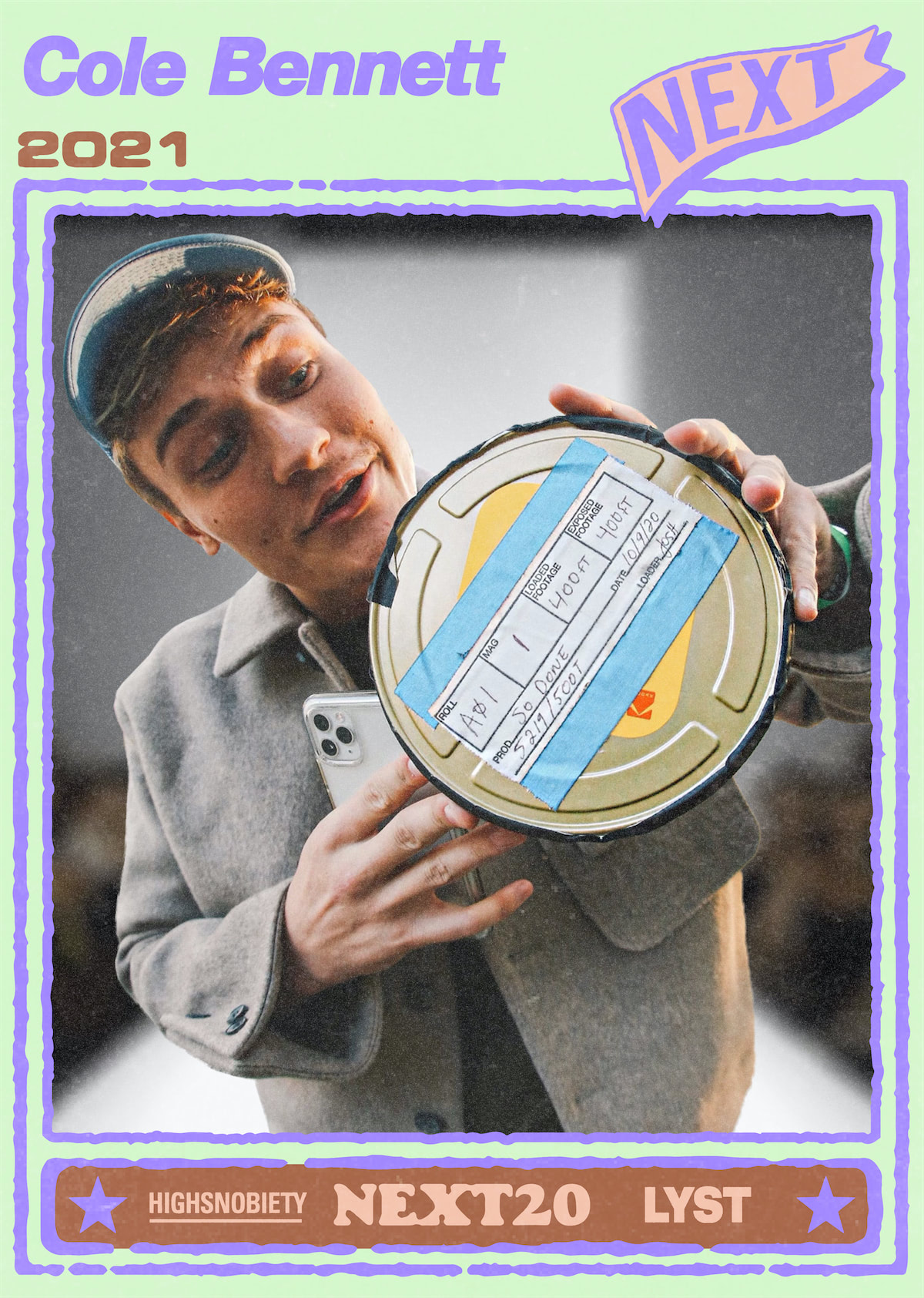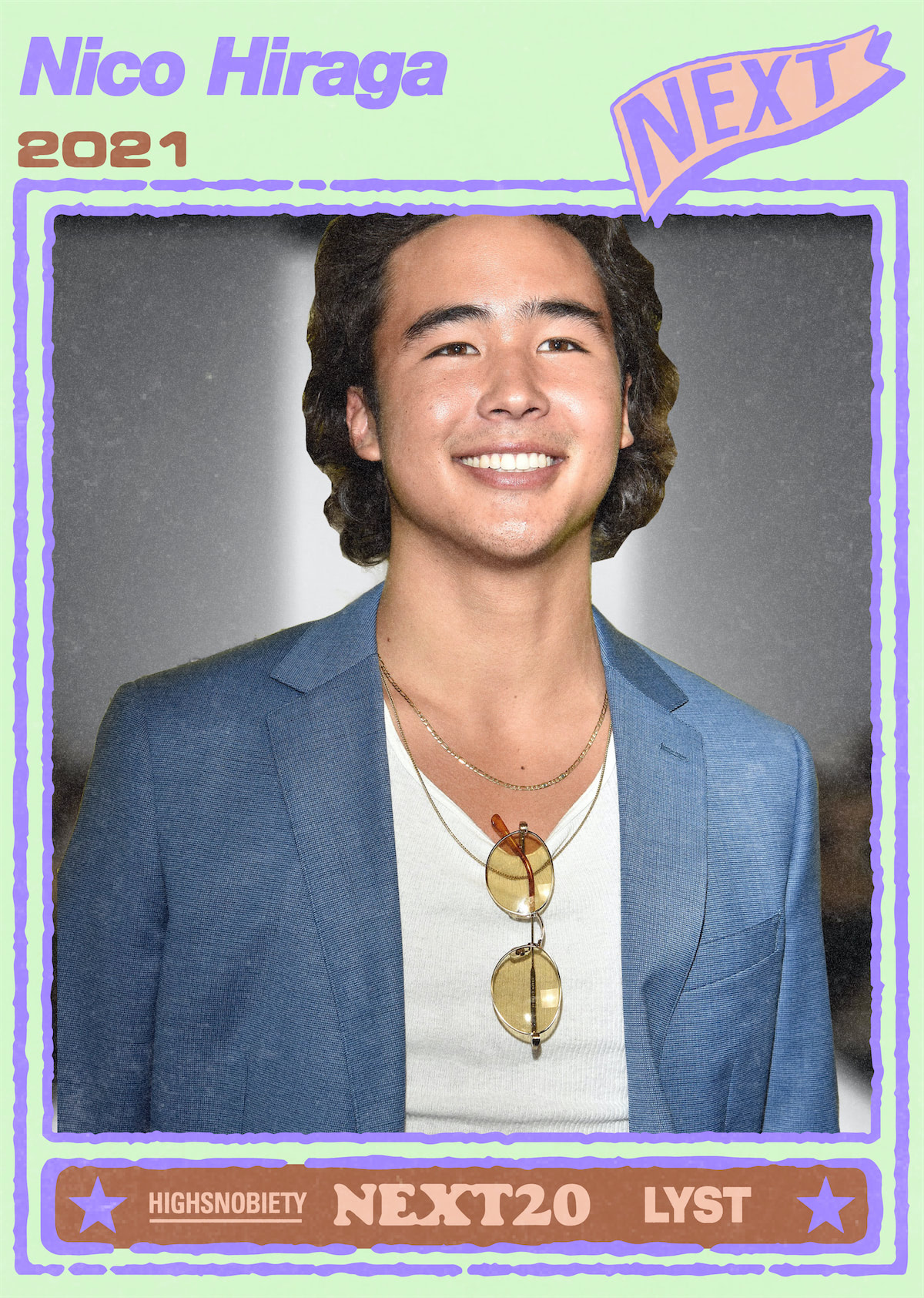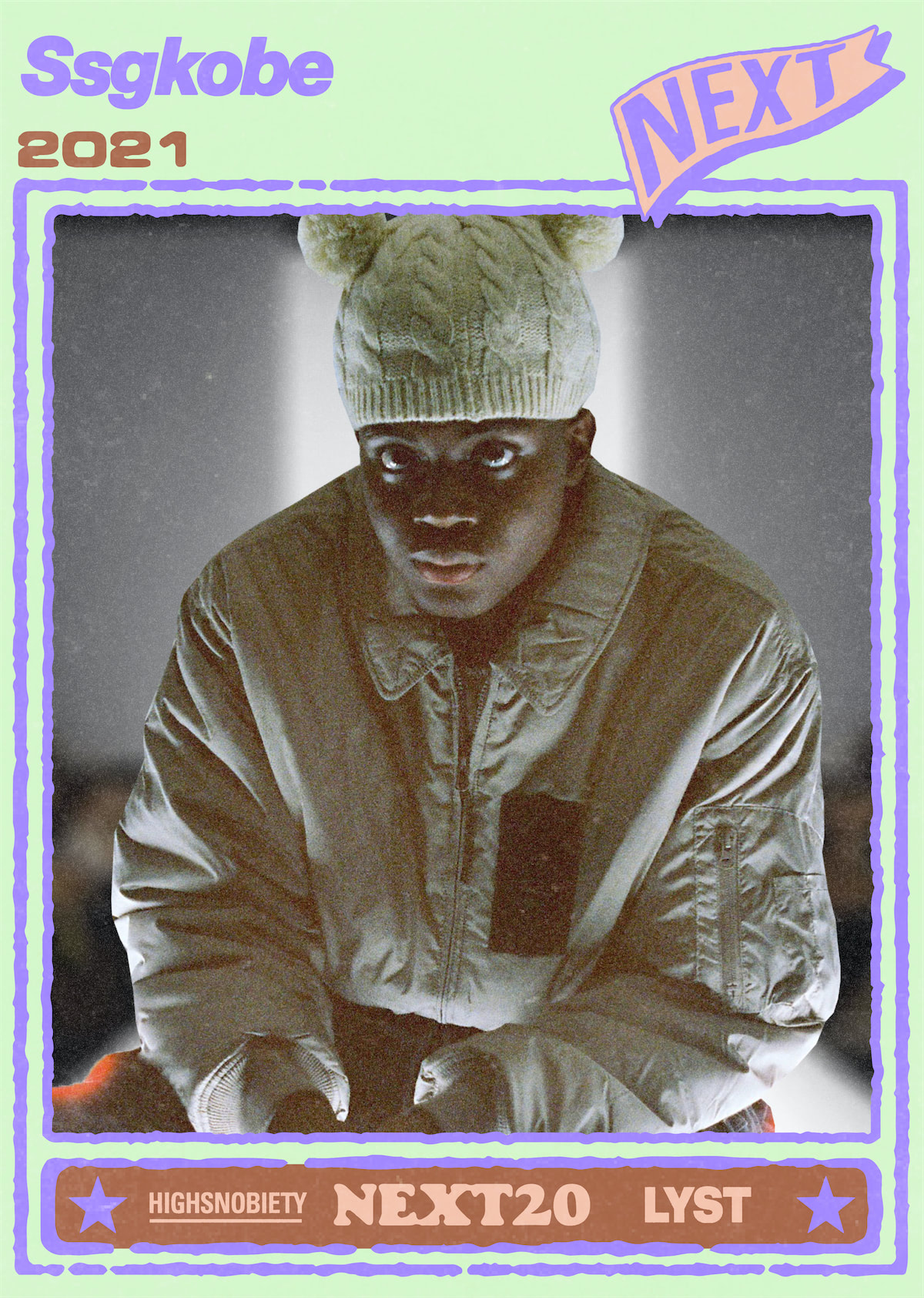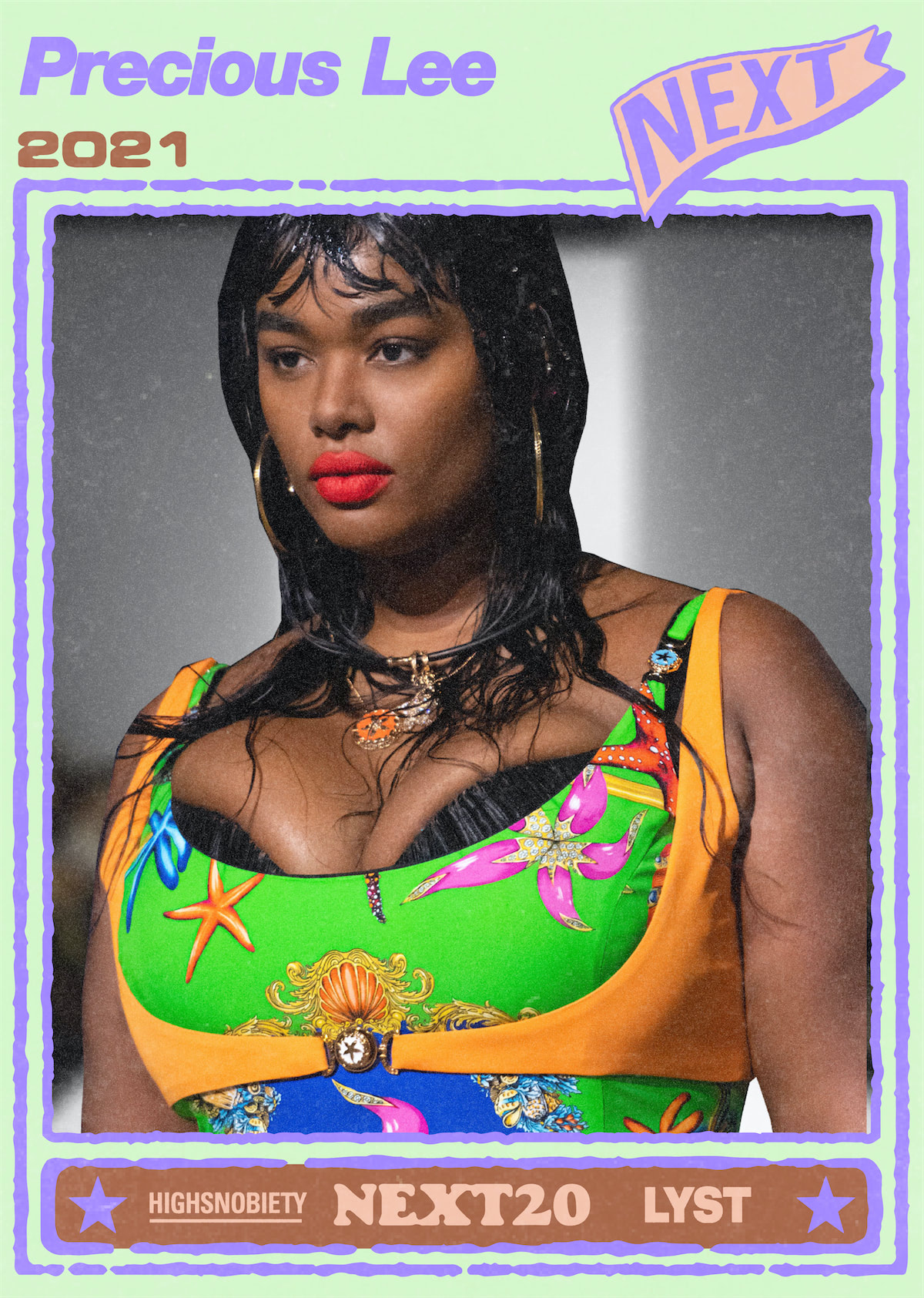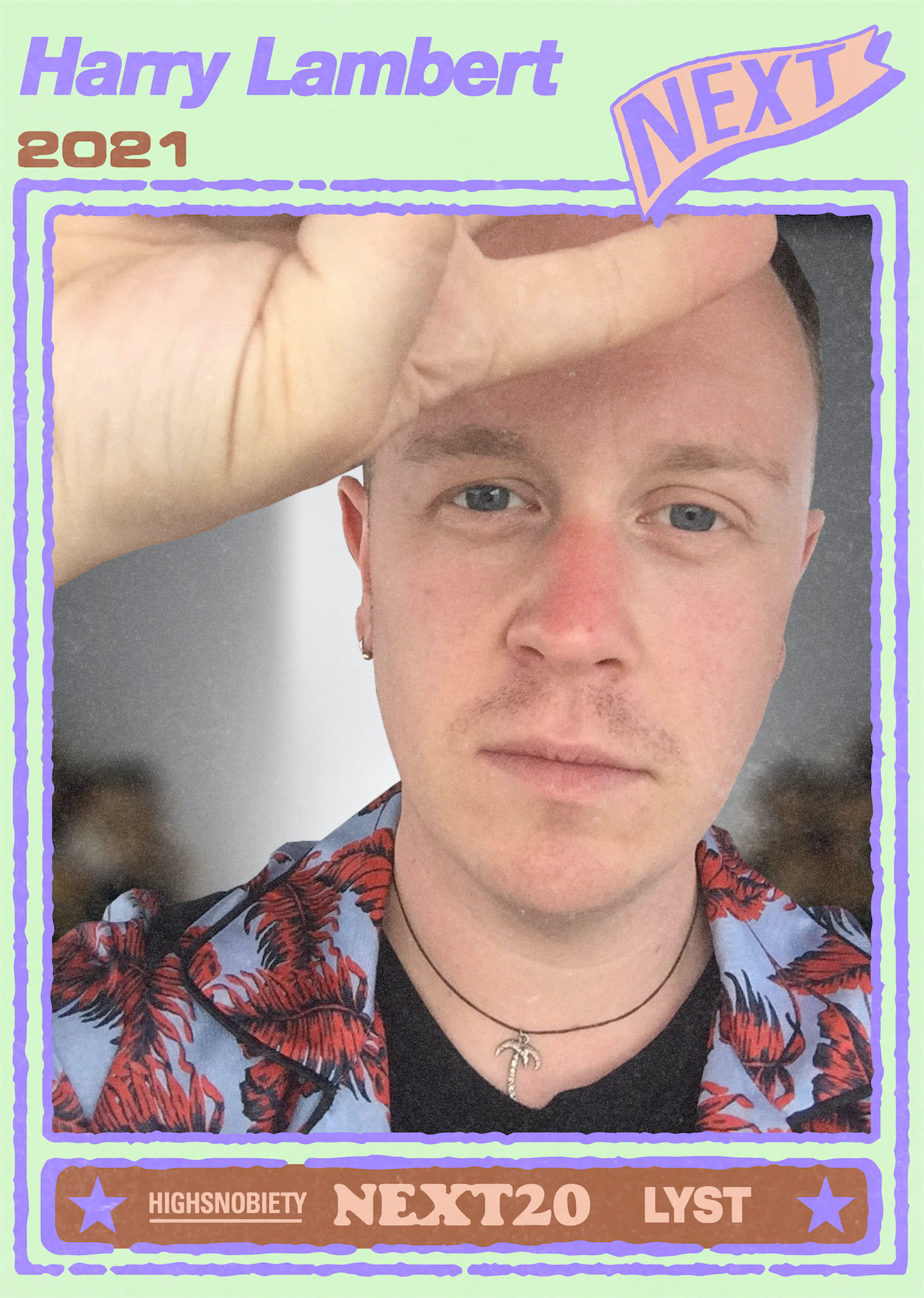 Never before have the individuals that make up The NEXT 20's Cultural Pioneer list been so interconnected as those who feature on it today. Just like the founders of many brands on this quarter's list are known to cross paths, the cultural pioneers take it a step further. They leverage each other's following and reach by often endorsing each other, creating cultural moments, one post at a time. Over the past three months we've seen British stylist Harry Lambert work on momentous virtual red carpet moments and beauty campaigns with Emma Corrin and designer Harris Reed, respectively. We've seen South-Korean rapper and artist MLMA wear the signature giant puffers by YEEZY designer Dingyun Zhang. An ice blue version of the outwear staples was also sported by Bloody Osiris, who alongside 14-year old rapper Booba Savage later appeared in Cactus Plant Flea Market's latest video campaign for the brand's new Nike partnership. The spider web continues. Marc Jacobs' Heavn featured Swedish rapper and record producer, Benjamin Reichwald (a.k.a. DG Bladee) in its latest campaign; your favorite rapper's director Cole Bennett just released 'Calabasas,' SSGKobe's latest music video; Nico Hiraga is part of the core skate team of Illegal Civ; and new 'On the Rise' cultural pioneer Rafael Pavarotti photographed all of Maximilian's look books since its inception. The latter used to work for fellow The NEXT 20 Cultural Pioneer member Mowalola whose close friends include, you guessed it, 'On the Rise' members Deto Black and Baby Sosa.
(Click and swipe to explore The NEXT 20)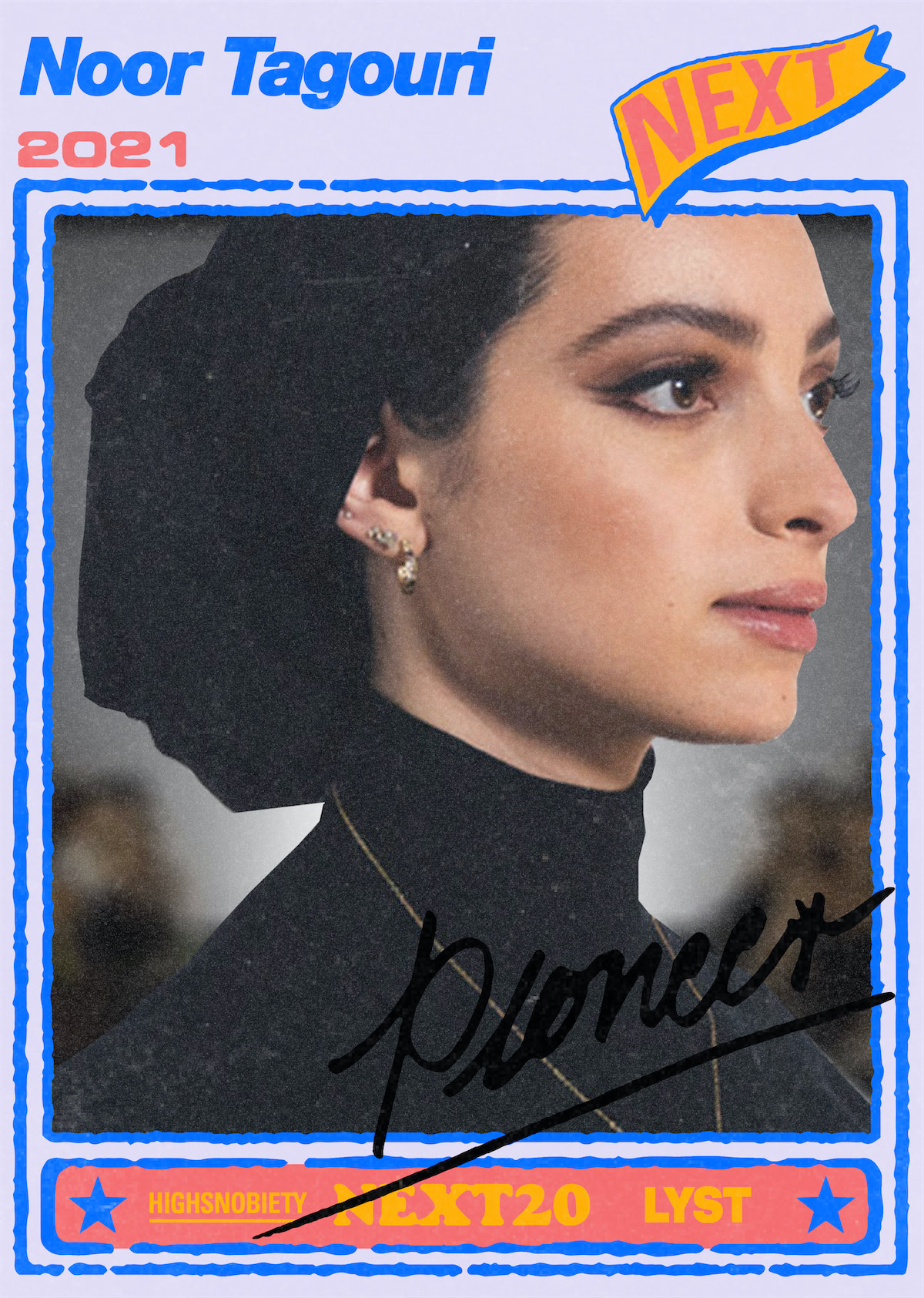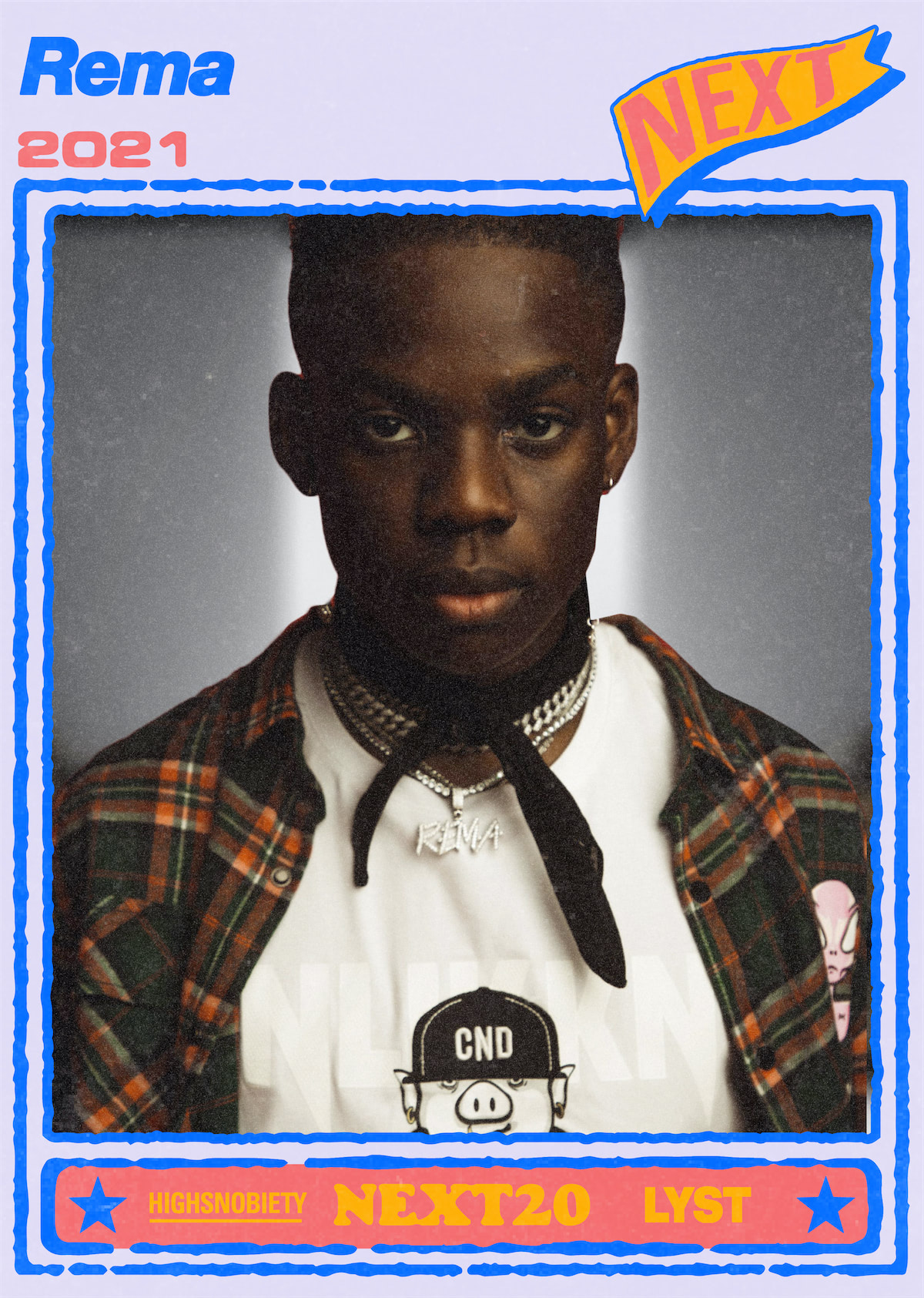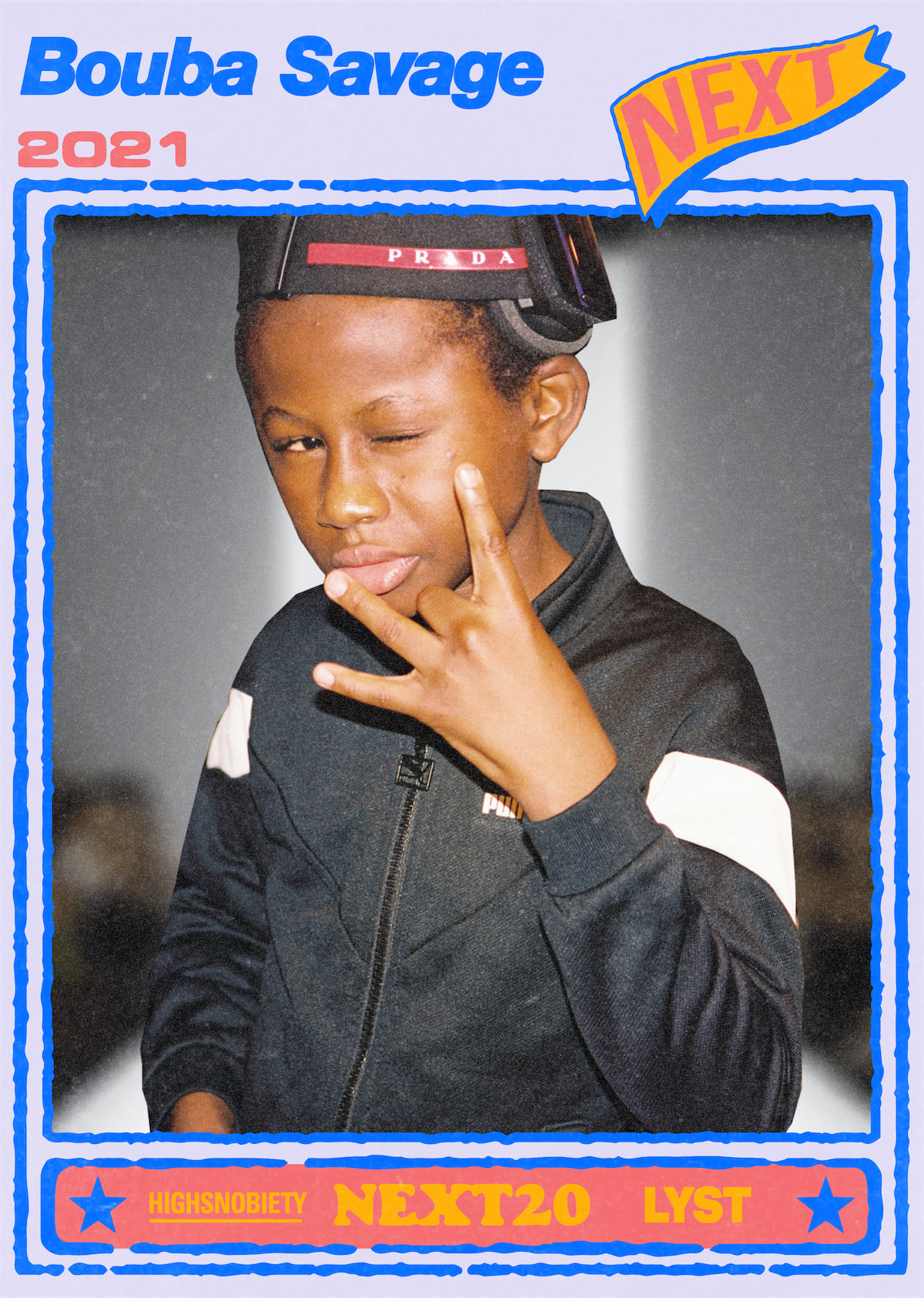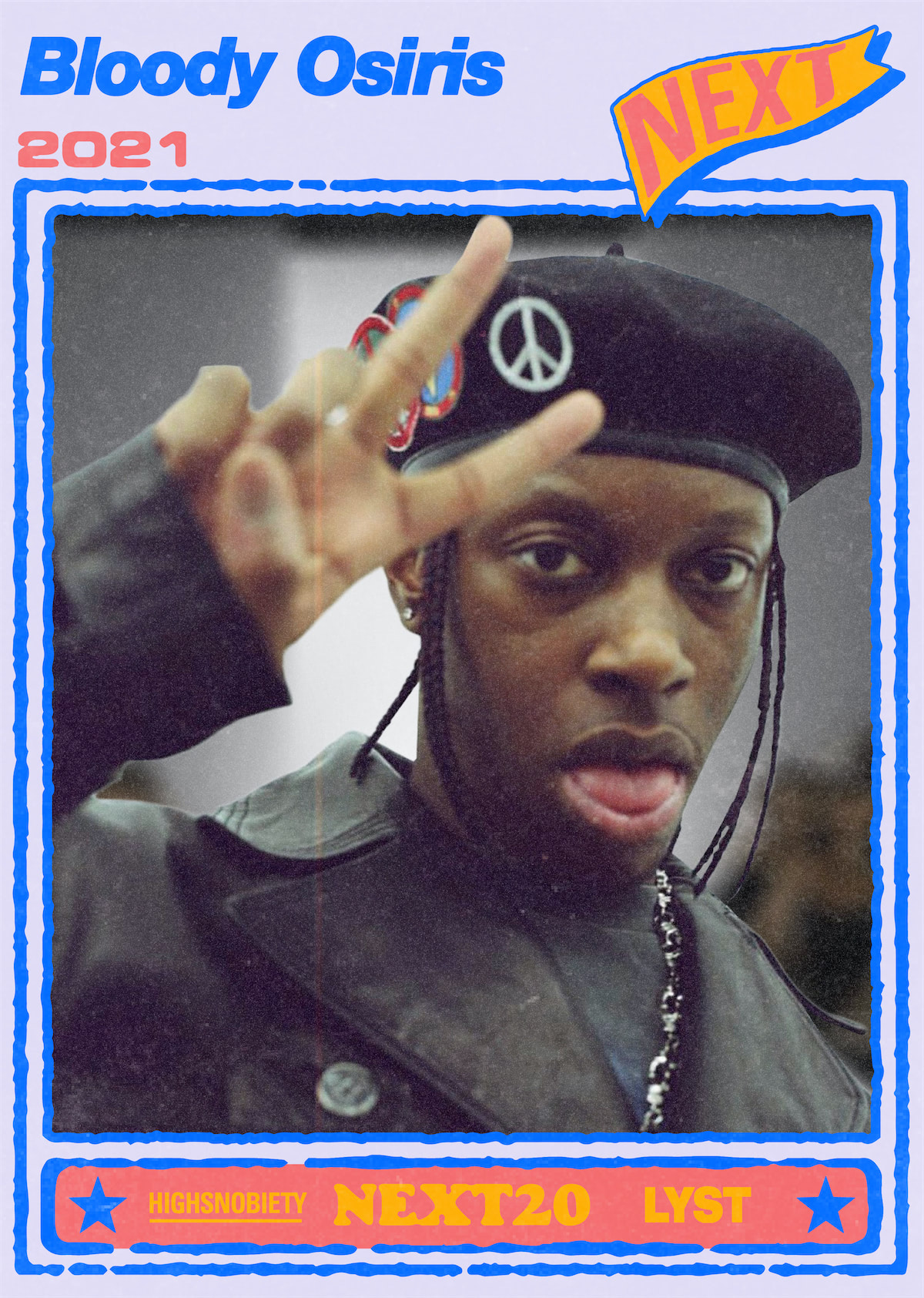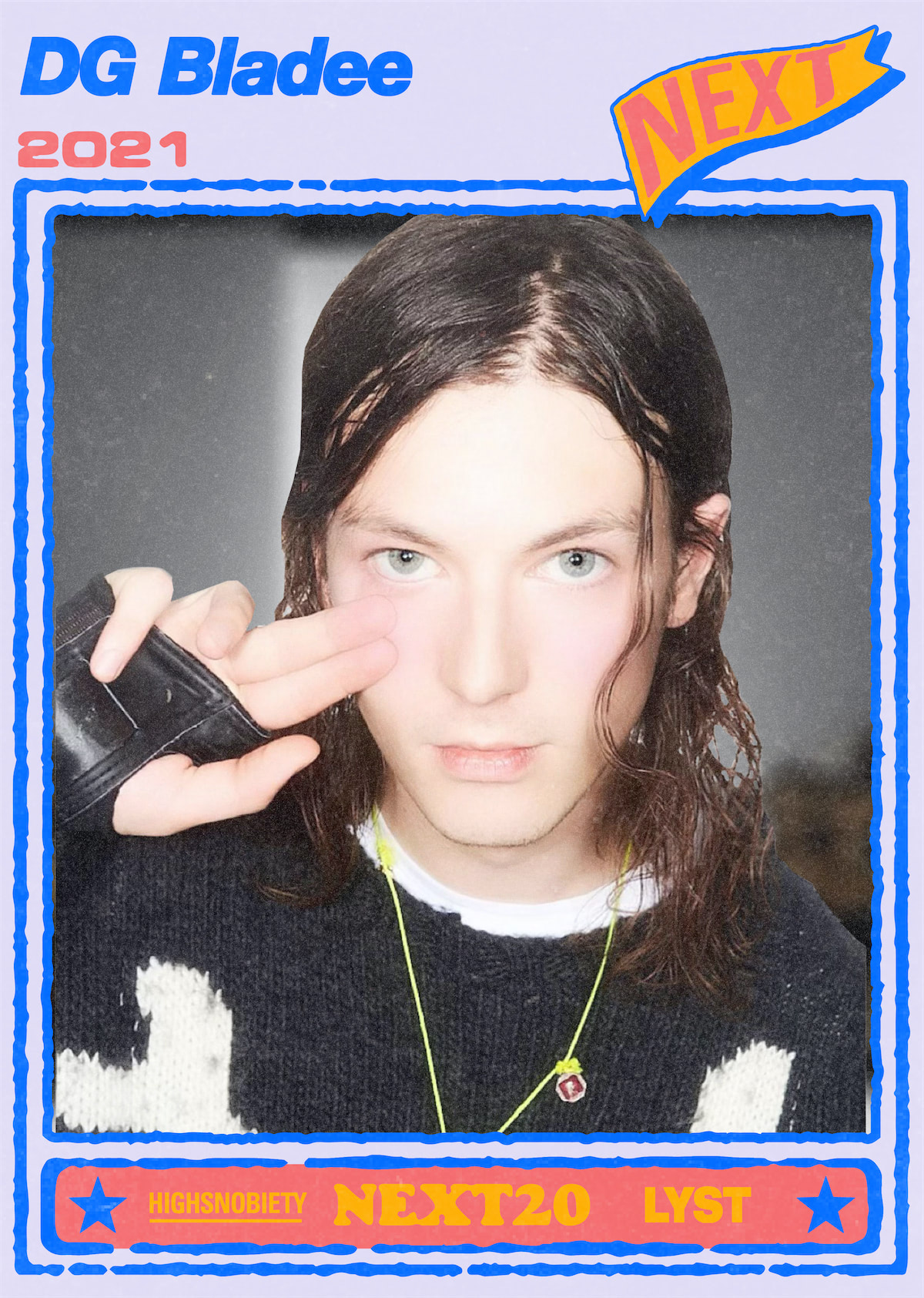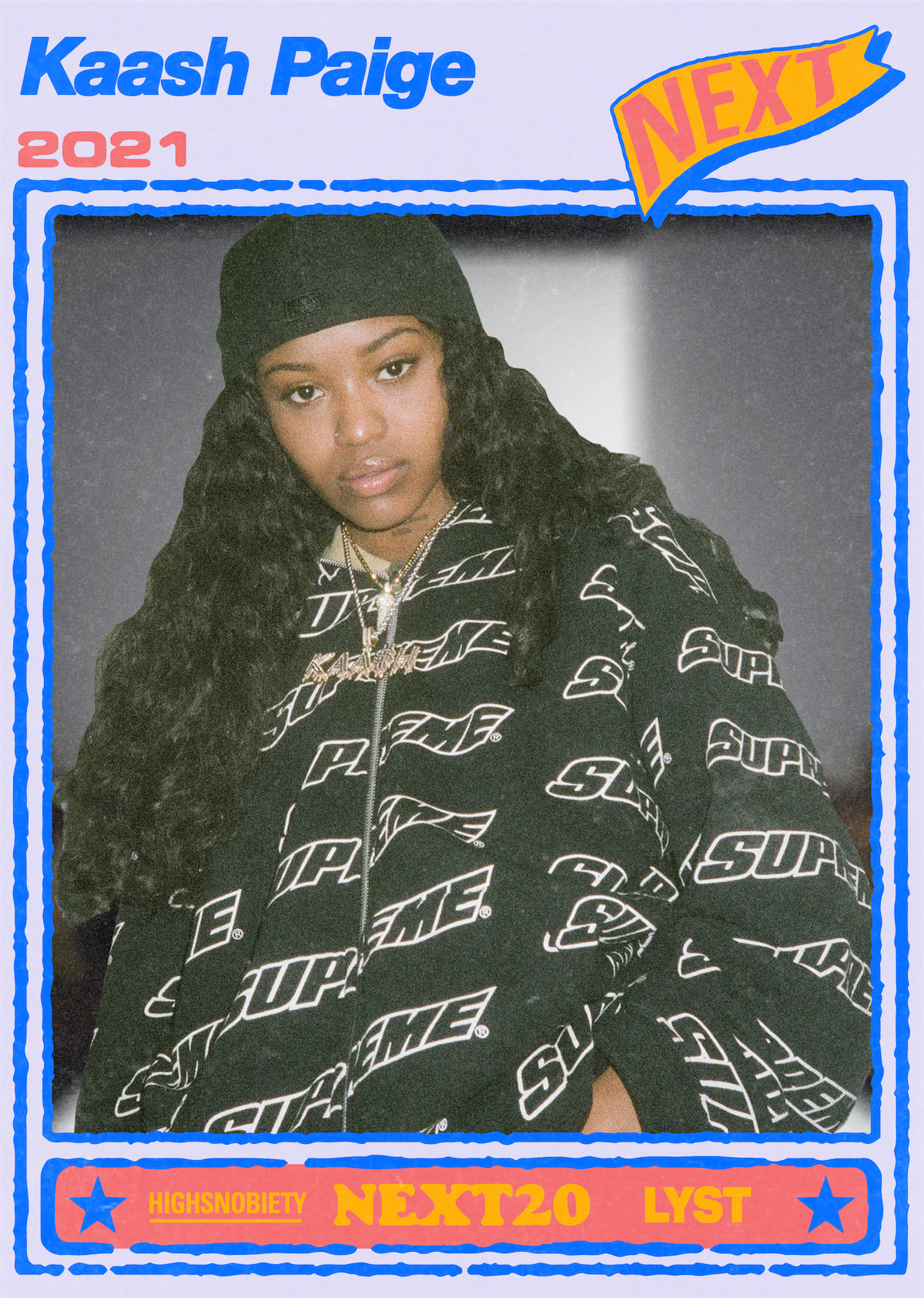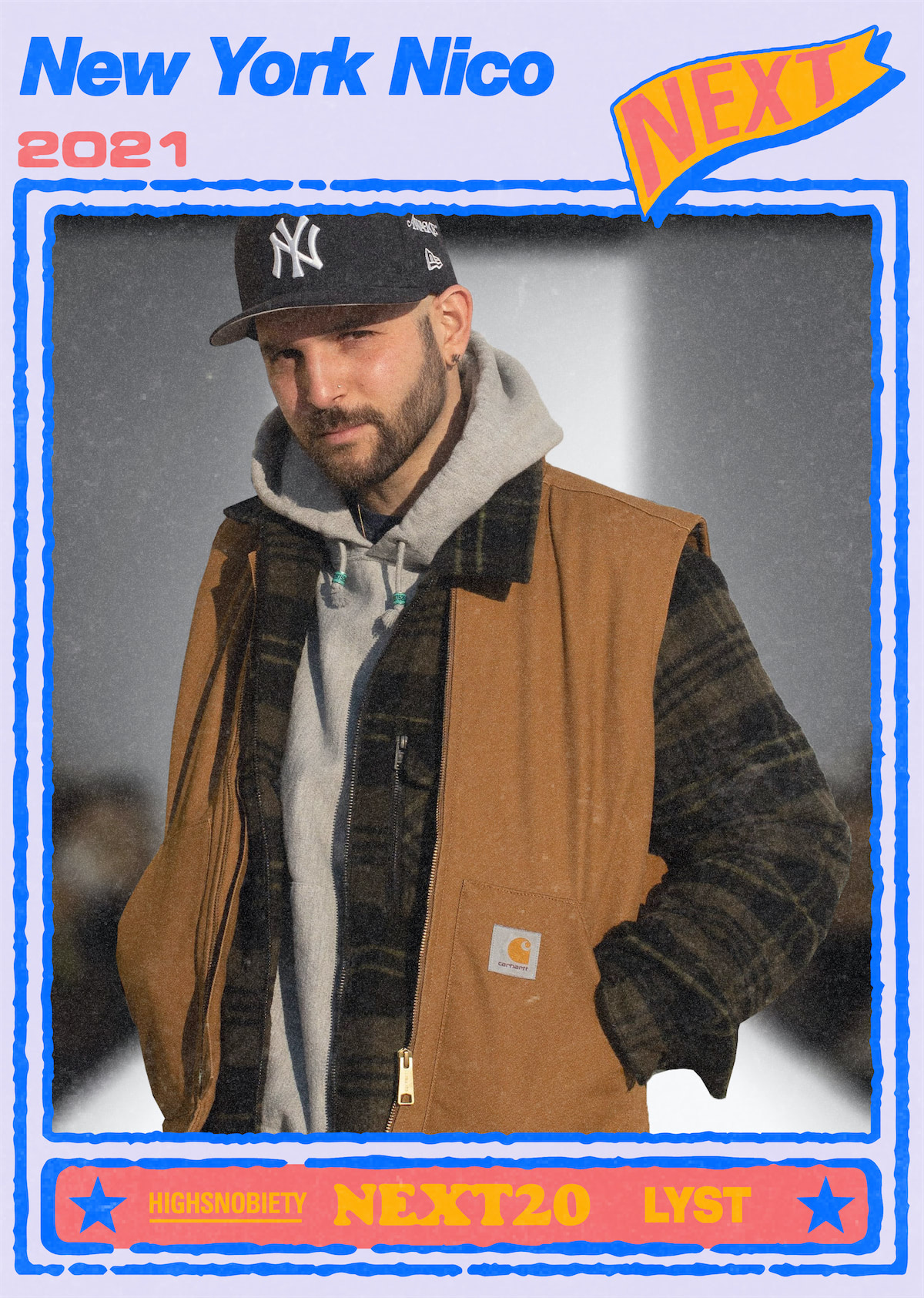 The easy answer as to why so many of them are connected is simple. En masse, the new cultural pioneers increasingly move across disciplines, beyond that of their own. The most interesting polymaths of our time, including Olaoluwa Akeredolu-ale, Nico Hiraga, Kai Isaiah Jamal, and Noor Tagouri can no longer be boxed in. They instead occupy various roles. Stylists are now photographers, skaters become actors, rappers become models, painters become designers, activists become brand ambassadors, and everything in reverse. In January, I asked The NEXT 20 Cultural Pioneer member Kai-Isaiah Jamal whether they saw their occupation as being a poet, a model, a visibility activist, or as a consultant. "Everyone [often] thinks there's one element that's more [but]I feel like none of them can exist without the other," they said. Jamal is part of a wider new wave of talent who broaden the traditional notions of what a brand ambassador looks like in the fashion industry. Poets like Jamal and Amanda Gorman, as well as astronaut in training Alyssa Carson, journalist and activist Noor Tagouri, and New York's unofficial talent scout Nicholas Heller (a.k.a. New York Nico) push fashion brands to step outside their own realm where they've been stuck for too long. By working with this group of future leaders, brands have the opportunity to show their following they understand where youth culture is heading, one where actual skill and substance trumps the superficiality that at times is associated with the current way brand's work with their ambassadors. The new age brand ambassador leads by example and creates an open space for many to discuss some of the world's most pressing issues. Brands can become facilitators if the talent is spotted. Perhaps the biggest breakout stars of this year so far are the young artists, producers, and directors who are pushing the music industry into new spaces. They include Baby Sosa and SSGKobe (both 18-years old), 20-year old rapper Rema and musician Deto Black (both hail from Nigeria), UK prodigy Pa Salieu, Swedish all-round musician DG Bladee, style king Bloody Osiris, and your rapper's favorite videographer and 24-year old founder of Lyrical Lemonade, Cole Bennett. In the US, Kaash Paige received her first ever platinum record for her single "Love Songs." That was just two weeks after her twentieth birthday. Straight off his Grammy nomination for best R&B album, 26-year old Giveon celebrated his first number 1 hit on the charts with his collaborative single "Peaches," recorded with Justin Bieber and Daniel Caesar. The NEXT 20's 'On the Rise' member Nija Charles just became a three time Grammy Award winning songwriter, and has worked with everyone from Beyonce and Cardi B to Ariana Grande and Summer Walker. That's at just 23-year old. Meanwhile the youngest member on The NEXT 20 this quarter is 14-year-old rapper Bouba Savage whose new music resulted in the artist seeing an uptick of 153 percent in social mentions. Today, for any creative, keeping a connection with fans digitally across time zones is tricky. Making that switch and standing out online at a time when everyone in your space is flocking to the exact same platforms to speak to similar audiences is ever harder. Especially when social media has become a critical extension of one's deeper contact with fans, far beyond simply a marketing tool. The NEXT 20's Cultural Pioneers have masterfully understood that being heard is more a strategic exercise combining top tier creative direction, timing, distribution, tone of voice, and adopting new platforms, than it is a random act. It shows us that their early success is just the very beginning. Stay tuned.
Amanda Gorman
* "Along with inspiring a whole new generation of artists, she has become the voice of a new American era," say Bhavisha Dave and Meenakshi Singh. * "Not only is she our future voice but also a driver in the way fashion moves in that space," says Gia Kuan. * Gained over 3.5m social media followers.
Bloody Osiris
* Worked with Billie Eilish on her 'The World's a Little Blurry' clothing line. * Increased 244% in social mentions. * Featured in Louis Vuitton's latest menswear campaign by Virgil Abloh.
Emma Corrin
* Won her first Golden Globe for her portrayal of Princess Diana in 'The Crown.' * Up 987% in average monthly Google searches. * 347% growth in social mentions.
Nico Hiraga
* In his first big film role, starred as the romantic lead in Netflix' 'Moxie.' * Up 510% in average monthly Google searches. * 92% IG follower growth.
Olaoluwa Akeredolu-ale
* "He is part of an energy within London that has shifted focus away from industry enticement and swooning, returning to an era [where] artists steeri the zeitgeist," says Samuel Ross. * Starred in Supreme x Nike lookbook. * 117% IG follower growth.
Kai-Isaiah Jamal
* Collaborated on, and modelled in, Virgil Abloh's latest Louis Vuitton collection. * Increased 289% in social mentions. * "Kai's poetry captivates from the get go. They have emerged as one of the most important visibility activists out there. A role model to a whole new generation," says Ida Petersson
Noor Tagouri
* Expanded her 'At Your Service' storytelling platform. * Starred on the cover of GQ Middle East. * Up 121% in social mentions.
New York Nico
* Directed campaign for Kith x The Notorious BIG collaboration. * Appeared in Aime Leon Dore's latest campaign. * Created a major campaign with NYC Transit, featuring announcements from 25 iconic New Yorkers. * 210% increase in social mentions.
Bimini
* Made the final of Rupaul's Drag Race UK season 2. * Walked the runway for London-based label Art School and signed to NEXT models. * Gained over 600k social media followers.
Harry Lambert
* Styled viral moments for Harry Styles, Emma Corrin, and Josh O'Connor. * Increased 88% in social mentions. * Worked on Harris Reed' MAC Cosmetics collaboration.
SSGKobe
* Released 'Night Before Ko' EP. * Up 202% in social mentions. * "The 17 year old Louisiana artist has demonstrated amazing versatility and has really begun to hit his stride. He's the leader of this next generation of soundcloud artists," says Zack Bia.
Melovemealot
* Dropped 'My Future Gonna Kill It' fashion video, featuring full Dingyun Zhang looks. * Increased 329% in social mentions. * New music and NFTs released soon
Kaash Paige
* Received first ever platinum record for single 'Love Songs.' * Up 136% in social mentions. * "R&B's newest sweetheart Kaash Paige is coming off an amazing debut project that captured the hearts of its listeners. She's poised to take over this year," says Zack Bia.
Rema
* "Rema is young, follows his dream with full force, and makes great music. He deserves his success and more," says Elsa Majimbo. * New single 'Bounce' reached number one on the Nigarian charts. * 2.5m monthly Spotify listeners.
Giveon
* Nominated for Best R&B album at the Grammy's. * Hits number 1 on the charts for single 'Peaches' with Justin Bieber. * 75% IG follower growth.
Precious Lee
* Starred on the cover of British Vogue and in a Versace campaign. * 213% growth in average monthly Google searches. * 53% IG follower growth.
Alyssa Carson
* Became one of the world's youngest astronauts in training. * Increased 111% in social mentions. * "When she isn't in simulated flights or attending NASA camps, she utilizes her social media platforms to teach the younger generation about science and space," says Julie Gilhart.
Bouba Savage
* Up 153% in social mentions. * Featured in CPFM's latest campaign video. * Dropped 'Bouba's Boxing' merch.
Cole Bennett
* Created videos for Juice Wrld, Lil Durk, and Polo G. * Over 17m YouTube subscribers. * The creator of blog-turned-music video extraordinaries "Lyrical Lemonade," Cole has been at the forefront of music culture the past five years. He has turned his youtube channel into a modern day MTV," says Zack Bia.
DG Bladee
* "Since 2014, the artist has been growing a cult following in the world of music and fashion alike. His recent strategic appearances on runways and campaigns have placed him as an underground artist to watch," says Sam Trotman. * Appeared in the first campaign for Marc Jacobs' sister-line, Heavn. * Increased 104% in average monthly Google searches.
On the rise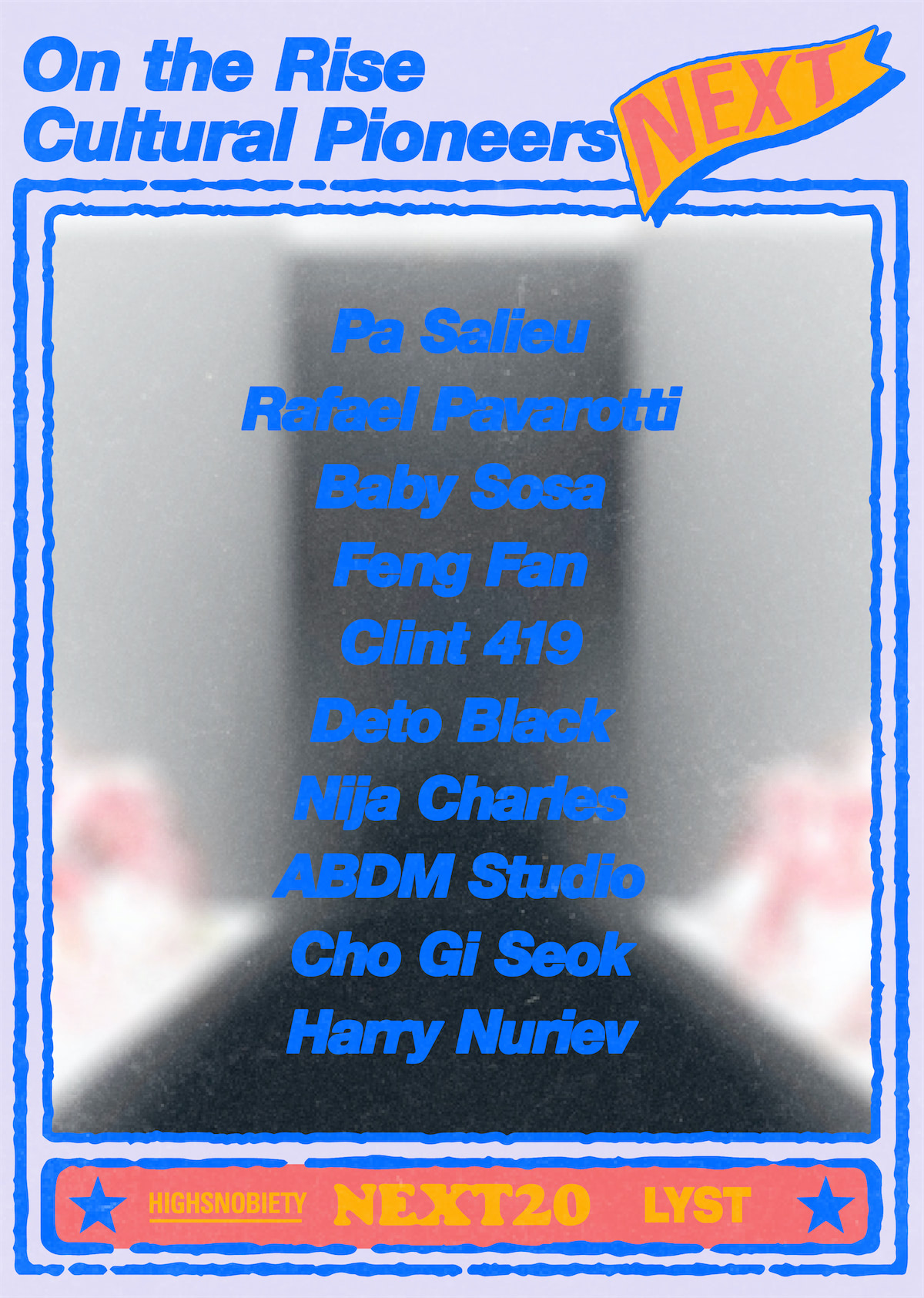 Methodology
To determine the NEXT 20 Brands and the NEXT 20 Cultural Pioneers who defined 2021, the Highsnobiety and Lyst teams formed an advisory board of leading industry experts to consider more than 430 brands and 710 cultural pioneers over this year. Lyst then created bespoke algorithms to analyze over 11,000 data points indicating breakout potential. The algorithms were designed to weigh the more established next gen brands and cultural pioneers fairly against those more emerging. Data considered included Google search value, social media performance, press, blog, and online discussion metrics and, for the brands, proprietary insights from Lyst, world's biggest fashion shopping platform that is used by more than 150 million shoppers a year. Data only paints part of the picture. Therefore, the NEXT 20 Brands and NEXT 20 Cultural Pioneers that emerged from the data were then reviewed once again by our editors for further commentary, adding human experience and qualitative insights to finalize our rankings. ADVISORY BOARD Sarah Andelman (Founder | Just an Idea) Zack Bia (DJ and Founder | Field Trip Records) Serge Carreira (Head of Emerging Brands | Fédération de la Haute Couture et de la Mode) Sandrine Charles (Founder | Sandrine Charles Consulting) Bhavisha Dave and Meenakshi Singh (Founders | Capsul India) Saam Emme (Fashion Business Consultant) Leila Fataar (Founder | Platform13) Julie Gilhart (President | Tomorrow Consulting. CDO | Tomorrow) Yiling Hong (Founder | Canal Street Shanghai) Stavros Karelis (Founder and Buying Director | Machine A) Olga Karput (Founder | KM20) Lulu Kennedy (Founder and Director | Fashion East) Gia Kuan (Founder and Principal | Gia Kuan Consulting) Mitsuhiro Kubo (Founder | GR8) Elsa Majimbo (Comedian) Stefano Martinetto (CEO | Tomorrow) Christopher Morency | (Editorial Director| Highsnobiety) Chris Morton (Founder and CEO | Lyst) Bosse Myhr (Director of Menswear and Womenswear | Selfridges) Marcus Paul (Stylist and Consultant) Ida Petersson (Buying Director | Browns Fashion) Aaron Phillip (Model) Loic Prigent (Filmmaker and writer) Samuel Ross (Founder and Creative Director | A-COLD-WALL*) Sam Trotman (Consultant)
Highsnobiety Q1 2021 is the fifth in a series of quarterly insights weeks dedicated to the business behind youth culture and what makes our market tick. For full Q1 2021 coverage, head over to our Insights hub. Words: Christopher Morency Lyst Editors: Peter Henderson, Bridget Mills-Powell Creative Direction and Graphics: Martin Major Images Production: Tetiana Khvorostiana Web Design: Shaun Roach, Katerina Vaseva Image Credits: Getty Images