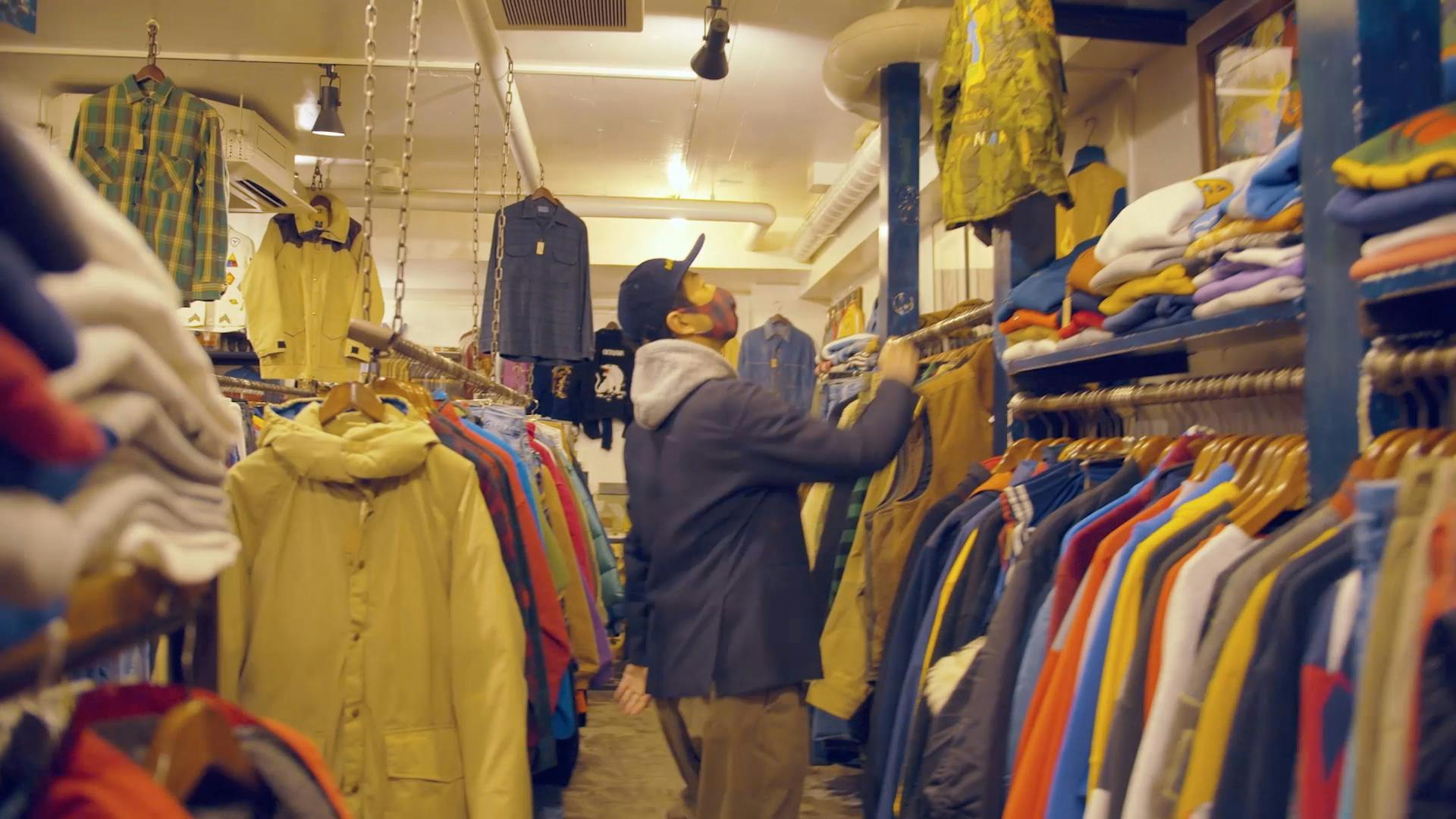 Japan is way ahead of the game when it comes to its expertise on subcultures and the impact of social movements on fashion in particular. The influence that the American lifestyle has had on Japanese fashion and its industry's approach to collecting garments is an important factor when thinking of Japan's style history.
The concept of vintage Americana has seeped so deeply into Japanese culture, specifically in Tokyo, it's estimated that 70% of vintage clothing worldwide is now held by the Japanese. To understand why there was such a vintage boom in the '60s, it's paramount that we go back in time. After WWII came the US occupation, and with that, the slow ingraining of Americana ideals into the Japanese sartorial psyche. The visual aesthetic of US army clothing began to diffuse amongst the Japanese youth. Top that with the veneration of Hollywood icons like James Dean, Rock Hudson, and Marlon Brando, whose donning of aviator jackets, denim jeans, and button-down shirts spread like wildfire, and you've got a shift in the paradigm of what it meant to dress well and look cool. As time went on, with the added influence of music and sports, the rise of bootleg clothing began due to more and more individuals yearning for that 'authentic American look'.
However, historic, established brands like Woolrich gave rise to the real vintage Americana style. Founded in 1830, Woolrich was originally known for its rugged hunting gear and the invention of its Buffalo Check patterning but has since grown exponentially, becoming a beacon of quintessential Americanness. Coming up to almost 200 years in the game, the brand's long history elevates Woolrich to G.O.A.T. status. The 'wabi-sabi' notion of the Japanese is about embracing authenticity, finding value in things that may be weathered, and seeing beauty in simplicity. These are all elements that Woolrich encapsulates as a brand, hence its popularity in Japan. Japanese creatives have always been keen on incorporating a utilitarian aspect to their clothing - something they noticed quickly in Woolrich's approach to creating garments that held a specific function yet remained unique in terms of design. These beliefs constitute the holy balance for most brands in Japan. Previous Creative Director for Woolrich, Daiki Suzuki, who started his brand, Engineered Garments, in 1999, has since shared the impact that Woolrich and Americana elements have had on the brand's overall aesthetic.
We took a trip with Tokyo streetwear insider Jonathan Lukacek and Hideki 'Harry' Mizobata, Head Designer of Beams+, to unearth some of these special vintage sites and dig out any hidden gems we could find. See what we get our hands on in the video below.
The apparel landscape of Tokyo is not only home to some of the world's most exceptional fashion and streetwear labels, but vintage stores too. One thing to remember is that vintage does not mean old. An item adopts vintage appellation because it has outlived stylistic developments in the fashion industry, remaining for the most part unchanged. If anything, it becomes more important and serves as an everlasting souvenir of time gone and time to come. We've compiled a comprehensive list of some of our favorite vintage spots in the hope that eventually, once you're free to hop around the globe, you can check out.
BerBerjin
3−26-11, Jingumae, Shibuya City, Tokyo, 150-0001
Situated in Harajuku on one of Tokyo's most frequented streets for fashionistas, BerBerjin is a long-established institution, home to a vast array of vintage clothing and one of the first stores to open in the Americana scene of Japan. Harajuku is known to be the home of quality vintage garments, although more on the pricey side compared to other retail districts. Owner Yutaka Fujihara is a hotshot in the vintage landscape, extremely well-known for his denim collection and archive, something Japanese collectors aspire to - he's even published a book on denim.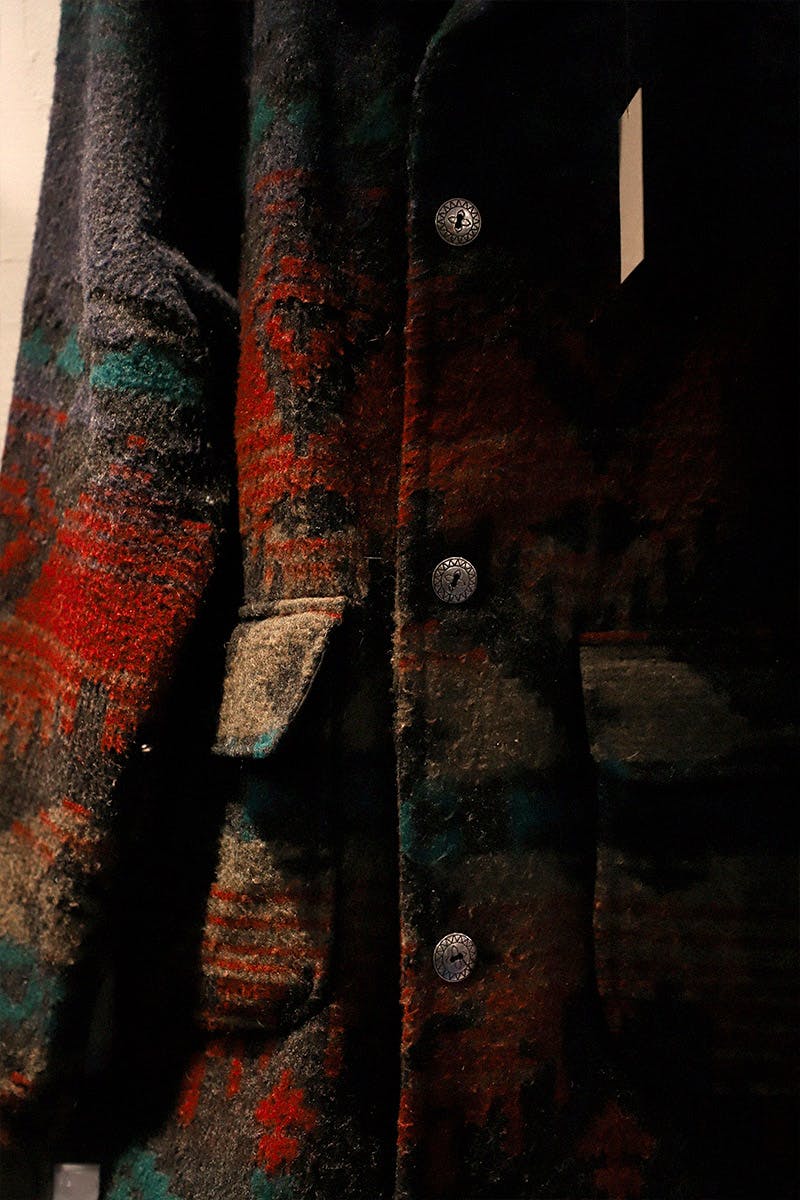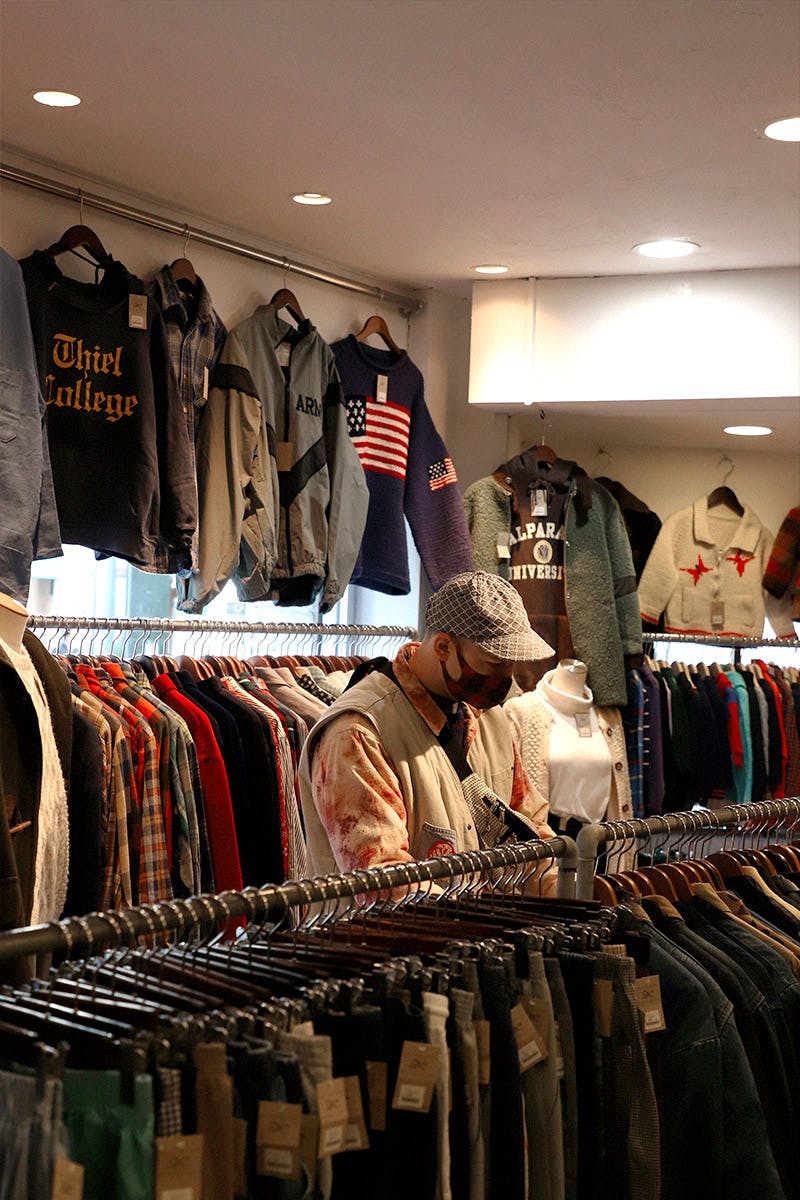 Slut
4-6-1,Koenjiminami, Suginami City, Tokyo, 166-0003
You can pretty much get your hands on anything vintage at this store. Founded by Kazuhiko Fujiwara in 2006, Slut is an intriguing store, not merely for its name, but for its diverse mix of different vintage eras. The store is split into two sections - the first is full of affordably priced general vintage clothing, whilst the back section is home to much rarer pieces ranging from the '20s to '50s. From pre-WWII military chambray work shirts to used Harrington jackets, fishing vests, and Woolrich down coats, Slut offers a selection for every vintage aficionado.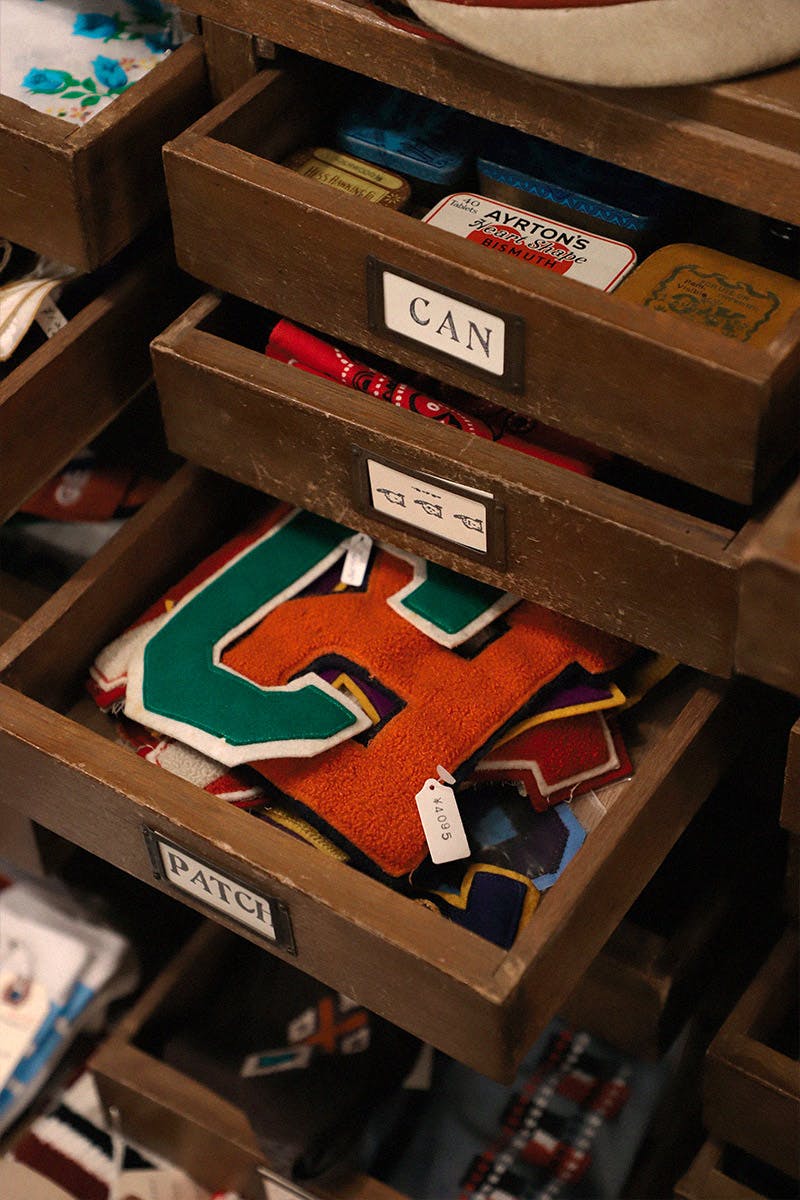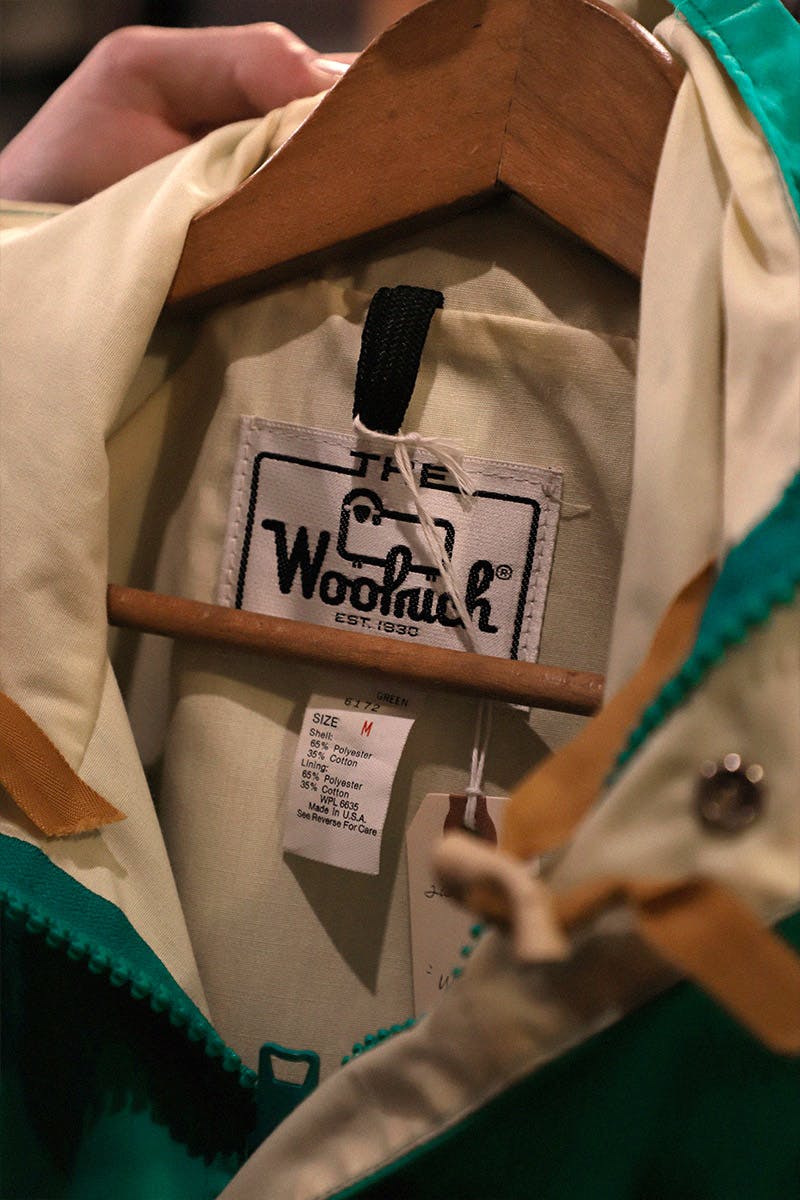 Suntrap
4-23-5, Koenjiminami, Suginami City, Tokyo, 166-0003
You know a store is at the top of its game when Pharell and Nigo are frequent customers. Nigo and the owner, Mr. Kenji, go way back with Nigo shopping at the store for over 15 years. His brand Human Made is heavily inspired by American vintage hence his admiration for benchmark stores like Suntrap. Established in 1998, Suntrap has been the hotspot for vintage Japanese and foreign enthusiasts - you can find smaller accessories like stitching supplies, wooden hangers, and small buttons here, which no other shops in the area offer. Burrowed amongst Mackinaw jackets and wool shirts, we found a very rare '60s Woolrich ski jacket, further proving that the Koenji district does not disappoint.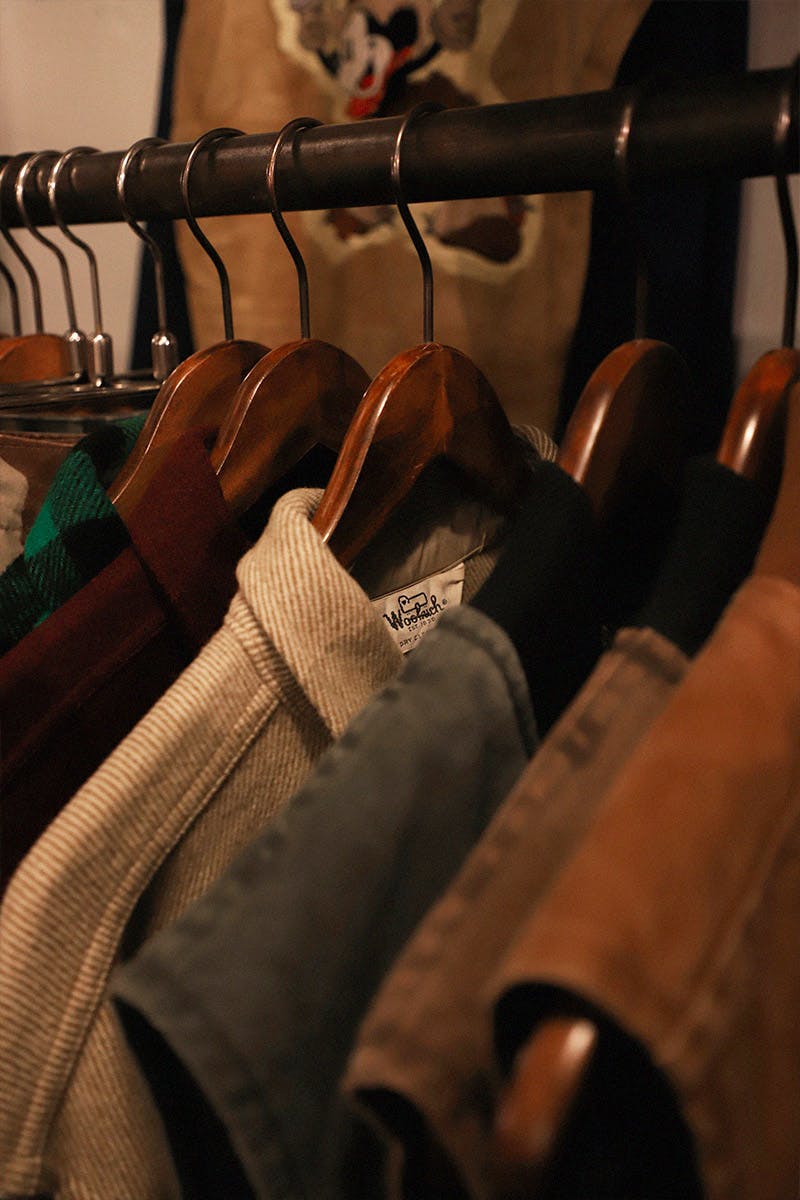 Pigsty
5-25-1, Jingumae, Shibuya City, Tokyo, 150-0001
Harajuku located in Shibuya is one of the most fashion-forward places in the world. The mecca and birthplace of American vintage in Tokyo, Shibuya has been in the game for over 40 years. Pigsty is nestled on Cat Street, one of Tokyo's hubs for more edgy, hipster style clothing. The collection of attire is unisex, well-selected, and unparalleled, spanning from the '30s to the early 2000s. Proprietor Okuhito Nishigami has a strong respect for traditional brands like Woolrich, making sure always to have a stock of CPO shirts, wool pants, anoraks, cruiser jackets, and more.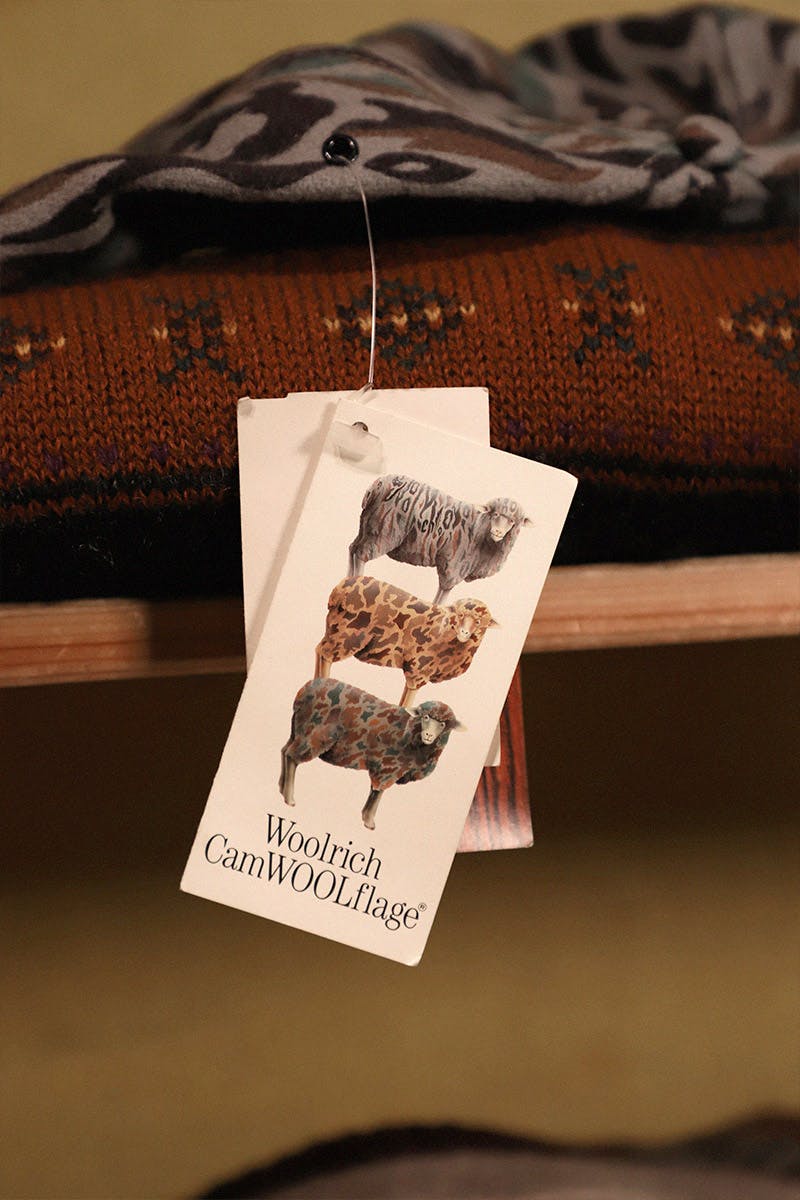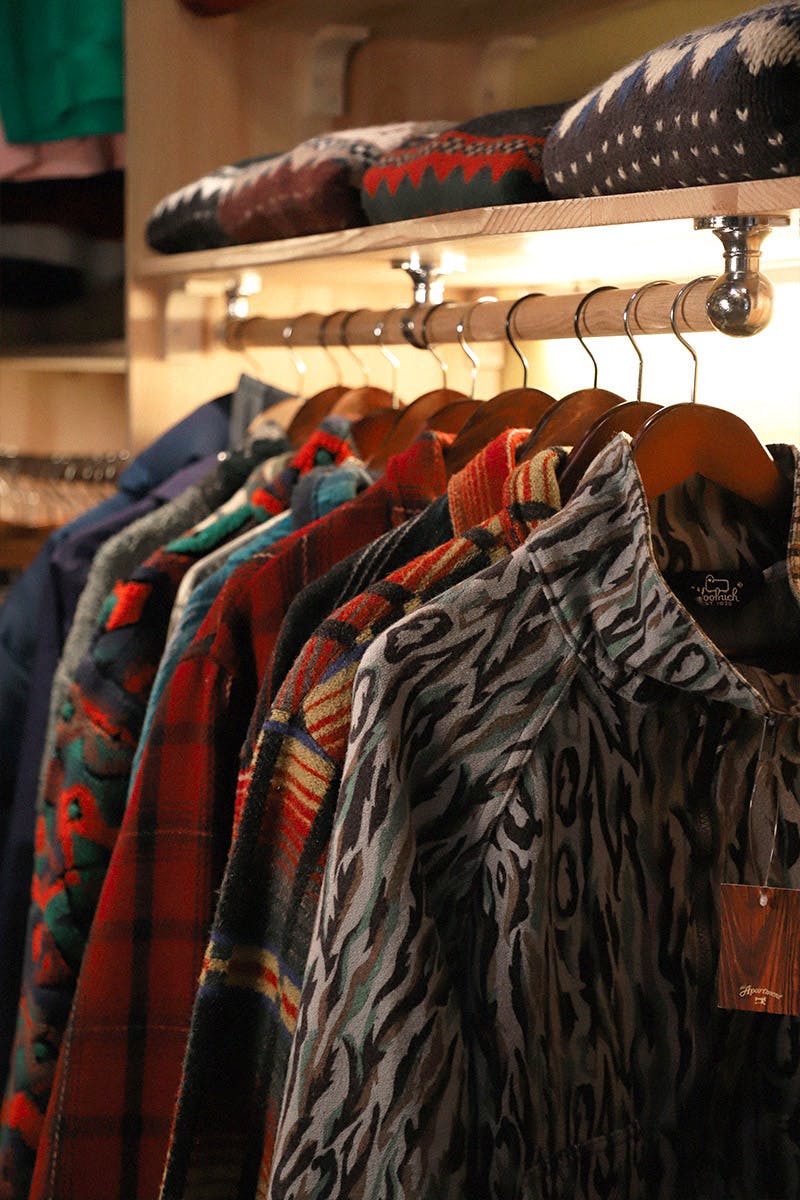 The Apartment
1-28-3, Kichijoji Honcho, Musashino, Tokyo, 180-0004
Takayuki Ohashi may not have opened The Apartment until 2009, but the store is not late to the game in any sense. An emblem of vintage past and present, The Apartment offers a modern mix of US East Coast imports, '90s dead-stock, and vintage outerwear that you know will outrun the passing of time. From '70s GORE-TEX mountain jackets to Woolrich shadow bark camo, The Apartment also handles beautifully patterned Woolrich knitwear, a rare commodity in Tokyo.
MR CLEAN
1-35-4, Tomigaya, Shibuya City, Tokyo, 151-0063
It's not all about vintage here. With a more inclusive approach, MR CLEAN stocks items from pre-WWII to the early 2000s. Founder Michihiko Kurihara buys apparel regardless of age, but more on whether it's quirky and interesting. Living up to its moniker, the store does what we like to call 'clean' business. They wash, clean, and repair the clothes they purchase before putting them on the shelves, a practice relatively uncommon for vintage stores worldwide.
Check out the Woolrich site for more.