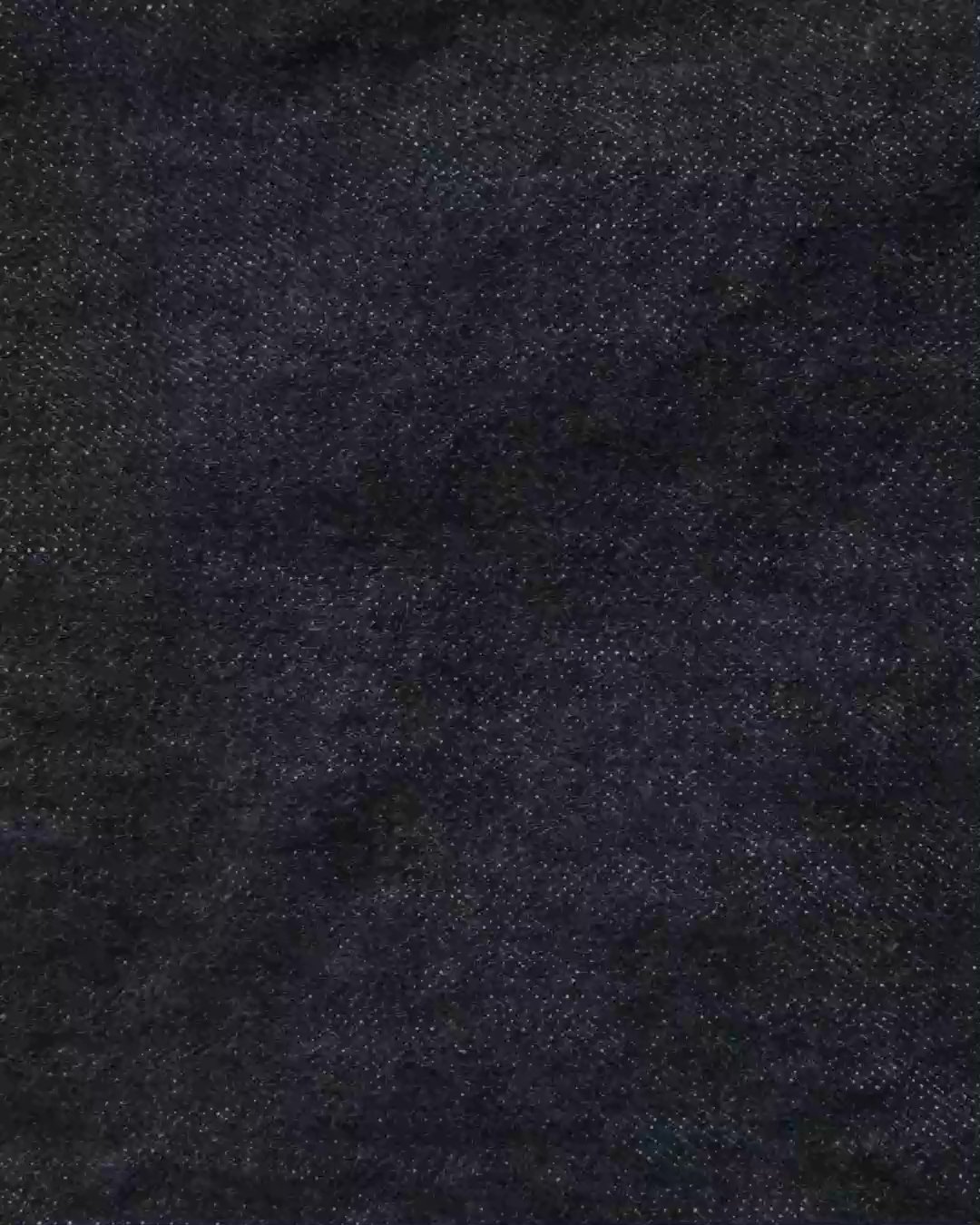 Guess who's back? In this FRONTPAGE story, we spoke to the CEO and creative director of cult denim brand True Religion on their big comeback moment.
Last September, in a Central London hotel lobby during Fashion Week, a friend's 16-year old son Frank looks me dead in the eye and tells me True Religion — along with Ed Hardy and Juicy Couture — are all the rage among he and his friends. I'm not buying it. You're telling me that the all American, twice bankrupt, thick-stitched-denim brand known for its horse shoe and Buddha signature logos, donned by noughties royalty like Paris Hilton, Lindsay Lohan, and Britney Spears — who would spend over $300 on questionable stone washed 'Super T' and Flap pocket slacks — is where kids today are spending their cash?
I should have listened to Frank, as less than a week later Supreme dropped its latest collab. Models, including London-based artist SOLDIER, wore a collection that consisted of denim trucker jackets, hooded sweatshirts, denim cargo pants and a 6-panel and beanie, all in collaboration with True Religion. Surely, that's just Supreme irony marketing?
So I email my friends at fashion search engine and shopping platform LYST. They tell me they've seen searches for True Religion increase by 91 percent over the last three months compared to the same period a year earlier. On Depop, there are currently 3,514 search results for #truereligion. On Grailed there are over 5,500. Wait, what?
I hit up Dean Cook, Browns' trustworthy Head of Menswear Buying, to tell me this is all a fad. "When we launched denim as a category on Browns menswear, we knew we wanted to include a legacy brand like True Religion. Their reputation within this space is applauded, the customer base is there, both young and old and especially internationally," he says.
It's clear that, by this point, I'm already writing this feature. But I still need to hear it from the horse's mouth. For that, I call True Religion's CEO Michael Buckley and the brand's Creative Director Zihaad Wells, two long-term True Religion executives who recently rejoined the business after departing the company following its heyday in the mid 2000s. I ask them how exactly they're planning to pull off one of fashion's biggest turnaround stories of the past decade.
"When Michael and I came back to the brand around 2019, the first thing I did was ask my youngest daughter, who was 16 at the time, what she thought of the brand," says Wells. "She was like, 'Dad, listen, everyone wears True Religion at school. Even if it's just a backpack, everybody wears it.' That was interesting to me, because what that said was that there's a loyal customer base and a real attentive, active audience in that younger age range who want this brand and are thrifting it. [Meanwhile] with other brands, their customers are just growing older with them. So what are they asking and looking for? Why do they love the brand so much?"
While nostalgia is certainly a driver for the next generation's reawakened interest in the brand's anti-fashion fashion aesthetic — and luxury's wider Y2K revival that surrounds it — to pinpoint nostalgia as the reason would dismiss the learnings and radical shift the brand has undergone over the past two decades.
Founded in 2002 as a denim brand, True Religion quickly became one of the go-to premium brands for A-listers around the world and was sold at top upscale department stores and specialty multi-brand boutiques. By 2009, the Los Angeles-based brand was sold in over 900 stores across 50 countries. Two years later, around its peak, annual revenue hit $420 million. But in 2020, stores had closed, stock had dropped, and True Religion was gearing up for declaring bankruptcy for the second time. A revamp wasn't just needed, it was critical for survival.
"When I first came to True Religion in 2006 we were the hottest brand," recalls Buckley. "Every celebrity was wearing it, it was in every magazine, everyone had to have it. Back then it was really positioned as luxury. Our [best-selling] Super T was a $319 pair of jeans, [but] this younger customer could never afford True Religion."
Back in 2010, 55 percent of all sales were made up from this jeans category at an average price point of $300. At the time, the company sold 3 million garments and had over 100 stores, with e-commerce only making up 2-3 percent of the overall business. The average household income for its customers was over $200 thousand. Today, those numbers couldn't look more different, with the brand now selling 8 million garments (of which 60 percent are from the non-jeans category). The brand also has an average price point of around $100, has 50 stores, and a focus on e-commerce which now makes up 35-40 percent of sales. The average household income has lowered to $65 thousand. It was all part of a dramatic turnaround strategy that focused on democratizing the brand. "I don't want to say mass, but we think there's 150 million Americans alone that fit into the demographic [we're addressing]," Buckley estimates.
Now how do you get to a place where you obtain a slice of that pie when banking on nostalgia alone won't necessarily guarantee success? "It's a different positioning," says Buckley. "Even though it's at a lower price point than it was 10 years ago, it's still [considered] as a status symbol to this customer. One of the first things we did when I came back to the business two years ago was to understand who that customer is today. We did surveys to understand where they are shopping. What do they do? What are their interests? How do we make sure we look right for that customer?"
@filthpope & @cactusfractal, @filthpope & @cactusfractal
"It was really just about paying attention," says Wells. "What are they asking for? What are they wearing? I want to see what they're buying from a creative point of view. When I look at user-generated content on Instagram or TikTok and I see what people are wearing, my job as a creative is to make sure we have those products available so they don't just have that one-off piece."
Translating those insights into a successful growth strategy is the bigger challenge. "The one thing we did differently coming back was seeing that our [audiences] wanted the Buddha, the horseshoe, the arch logo; that heritage and the DNA. They want a heavy stitch," adds Wells. "There was a moment where True Religion tried to be like others in our space, but the reality is that our customers don't want that. They want our uniqueness in terms of aesthetic as it's distinctively us. They can buy everything else from anybody else."
"I think we've done a great job in terms of [evolving] our brand image," adds Buckley. "Then from there it's really about who do we believe in? So we want to do marketing activities, whether it's collaborations or through product, or working with musicians or artists who are going to resonate with this diverse customer base we [now] have."
With their core in place, True Religion could build again from scratch. To make sure the brand isn't just a throwback to the past but relevant for a consumer who already loves the brand (as well as for new customers), some things had to change. When it came to product, the brand made sure it was more accessible than it was before: "With price, we're similar to where streetwear sits today, so we're able to hit a larger audience," says Wells. "While for a lot of kids, $120 might still be a lot of money, so in their eyes it's still luxury."
From there, True Religion made the biggest change in its strategy to date: it decided to actually listen to those shopping the brand (simple on paper, radical in an industry that is hyper-focused on analyzing its competitors and repeats the same formula time after time). "Kids would walk into stores with a fresh pair of kicks and would ask us why they couldn't have orange stitching to match their orange Jordans," Wells notes. "So we started looking at business differently. The limited edition Ricky red Super T denim capsule launched after people kept asking for the red-colored stitch on Instagram. The 600-unit capsule sold out within 24 hours. So the strategy going forward is that we dropped these colorways in the same way you would drop sneakers, a different approach for a lot of power brands."
Outside of select specialty retail partners, the brand has also doubled down on direct-to-consumer everything, with around 70 percent of the business today coming from its own retail and its e-commerce channels. "Years ago brands were built on a wholesale model, where these big retailers would ask for some other brands version of something," says Buckley. "Today, In terms of existing customers, it's about continuity. What's True Religion for them?"
Building from that, it was important they create a long-term collaboration strategy, as Wells explains: "How do we connect with a community that loves this brand so much? Where a lot of big brands collaborate with other big brands to bring different things to the table, we decided to use our platform slightly differently and pay attention to what the customizers on the Depops and Instagrams were doing. How do we tap into that? How do we use our platform to raise their profiles? How do we overall tap into a community in the most organic way possible?"
They tapped the likes of Elijah Popo, Bluboy, and Jaffa Saba, artists without massive followings who are already deeply engaged with the brand. It's a different way to work with talent, where the time spent on identifying them might be more consuming, but the payoff is more authentic. The brand also started working with specialty retailers like Selfridges and Browns to activate the collaborations and sell iconic core products, another new way of working. Most of the collections with collaborators sold out within a day.
It was the Jaffa Saba collection that Supreme's creative team saw and inspired them to reach out to True Religion in the first place, after seeing creative circles and the next generation of shoppers seeking the brand outside of its initial throwback appeal. The Supreme collaboration in itself saw traffic to True Religion's website increase by almost 50 percent compared to the same time period the year before.
"True Religion holds a special place in my heart, especially being from Atlanta and seeing how it affects the culture firsthand," says Bluboy, who following his collaboration with True Religion took to Instagram to say: "What True Religion has done with some upcoming designers is something the whole industry needs to pay attention to. [They're] embedding themselves into streetwear culture rather than copying."
To that extent, most brands have over complicated (and over estimated) the relationship with their audience all along; confusing cheap engagement for growth, short term wins for loyalty, and consumers for community. Maybe the recipe for success has been simpler all along. If only they would listen, and trust those they're selling to.
"When I look at True Religion, I want our peer group to be the likes of Nike," says Wells. "We're definitely not just a denim brand, it might be our foundation, but we're much more of a streetwear brand, because people have told us that's what we are, it's not something we decided. So it means we need to approach the business in much the same way as a sportswear or a streetwear brand, as that's what's expected from us."
If it all pays off, True Religion aims to grow from $235 million in revenue by the end of this year to roughly $500 in the next four years. Half of that number will come from its direct e-commerce business. Ambitious much? Buckley thinks no such thing: "There's no reason we shouldn't be a billion dollar brand."