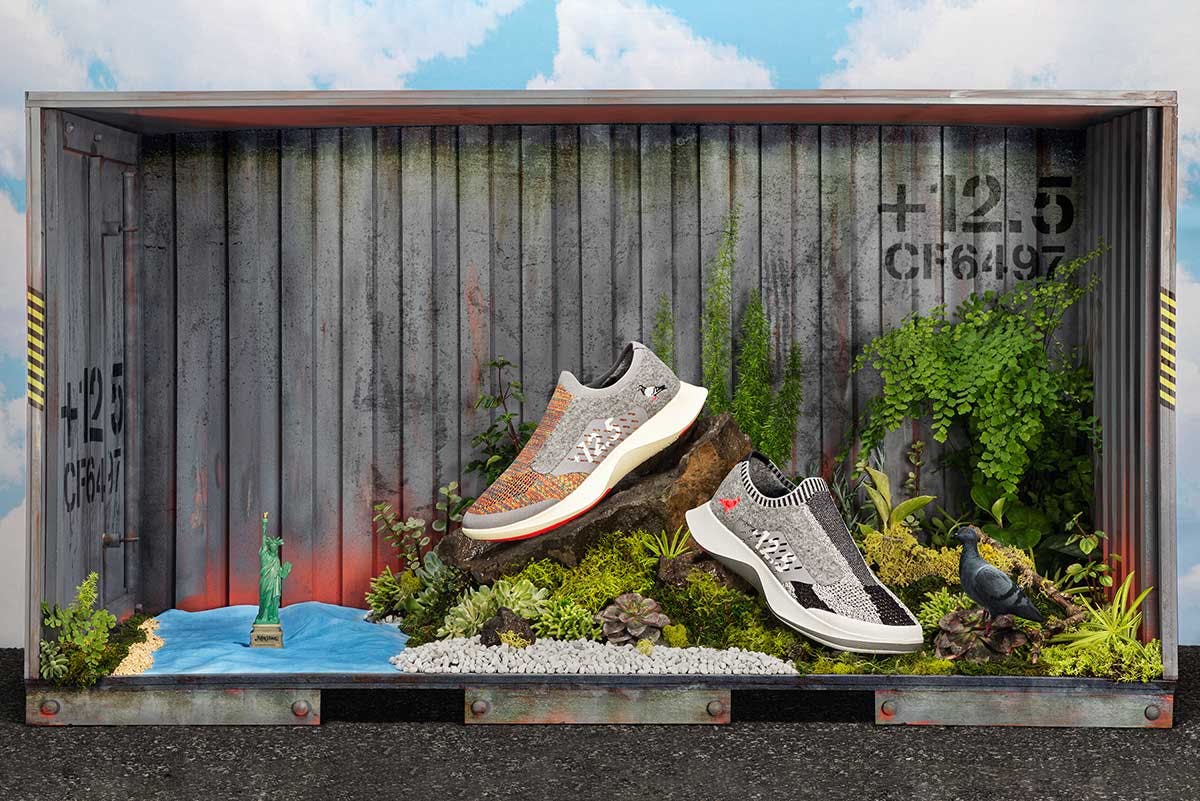 Between a re-engineered knit upper and streamlined Dasher outsole, perhaps the most important element of Jeff Staple & Allbirds' second collaborative sneaker is a simple number printed on its lateral side.
Sure, everything about the STAPLE Dasher is thoughtfully considered but the large carbon number emblazoned on the upper is the sneaker's real raison d'être, an acknowledgement of imperfection and a promise to do better.
Let's not get ahead of ourselves, though. After all, what brought Staple and Allbirds back together a year after their first collaborative drop?
"It's always great when you get to go at it again with a collaborative partner," Staple says in a call with Highsnobiety. "It's kind of like going on a second date with someone, like, 'Oh, wow, the first date went well!' The conversation began shortly after the first one; there wasn't a multi-year plan or anything, it was just that the first collaboration went so well for everyone involved."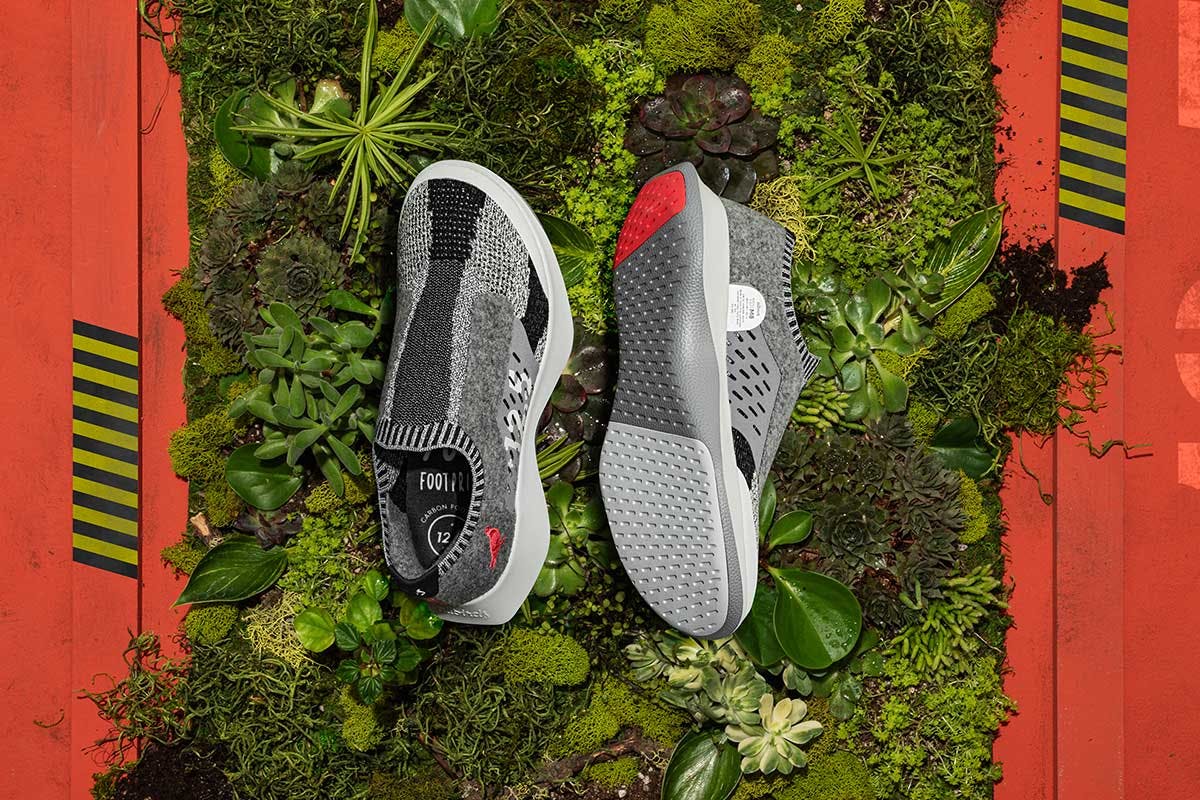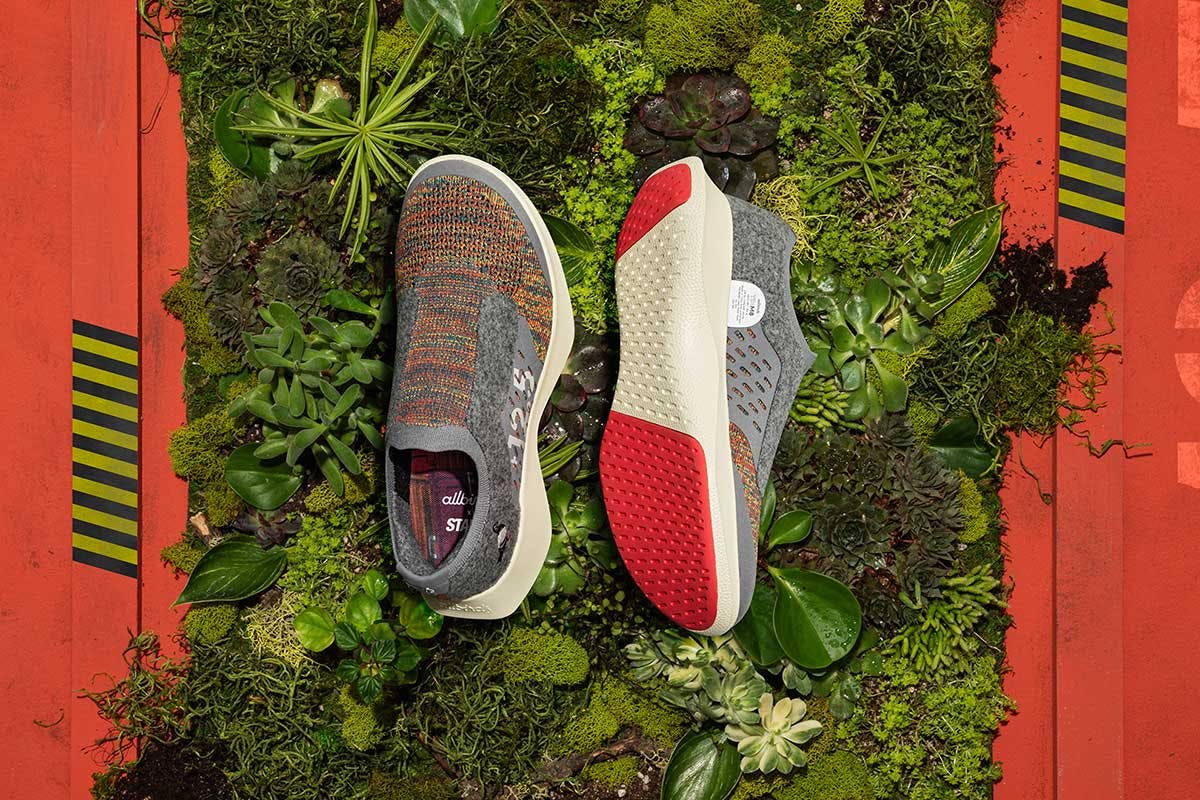 Allbirds' STAPLE Dasher appears pretty familiar at first blush — it reiterates the laceless silhouette that they first dropped in late 2020 — but it's undergone a few updates that'll be made especially clear to those who pick it up when the new STAPLE Dasher launches on January 13.
"The tooling and upper are the same but we went crazier," notes Staple. "Last year we had an all-grey upper that was pretty subtle. This year we wanted to dial it up with these crazier contrasting stitching that follow the articulation of your foot."
It's sleeker than your typical Allbirds Tree Dasher, playing host to inside-out textural patterns woven directly into its slip-on upper, a deceivingly simple aesthetic that gives weight to the all-important carbon number printed on the sneaker's lateral side.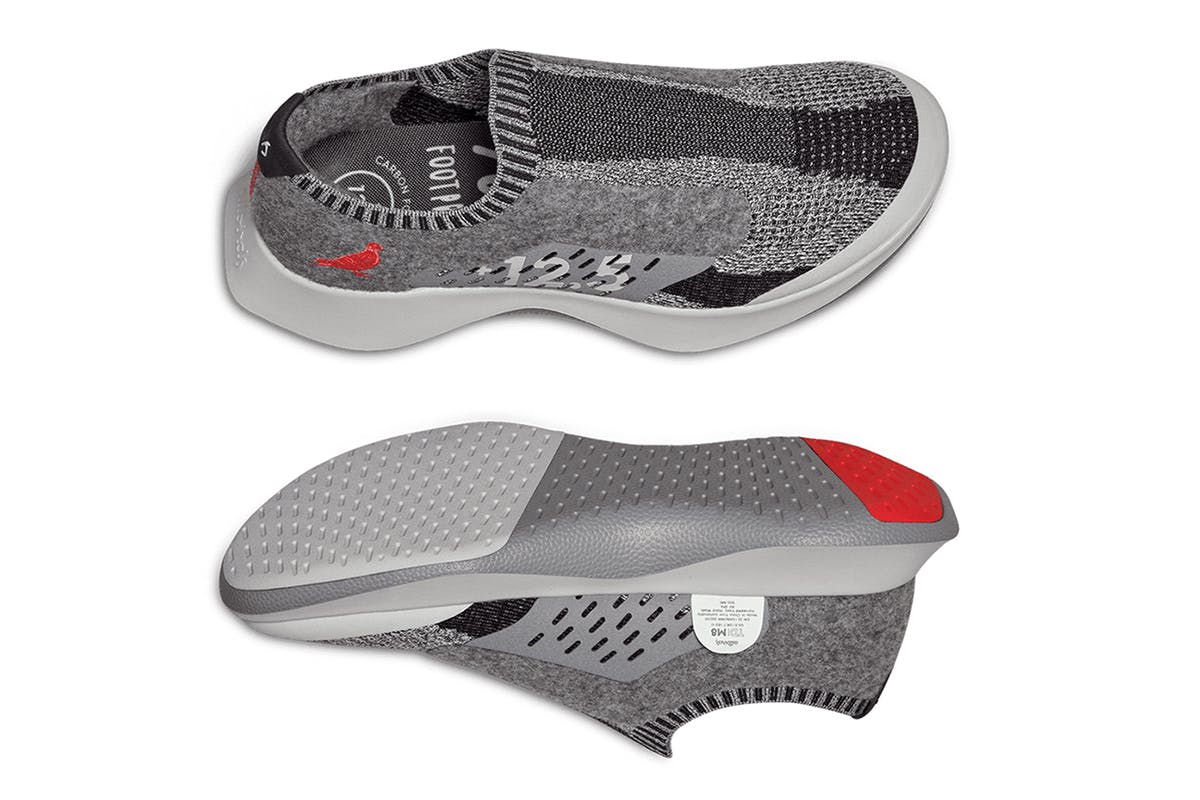 Weighing in at 12.5 kg CO2e, the latest STAPLE Dasher reports an environmental impact over 3 kg higher than its forebear but, as Staple explains, the figure is actually just a more accurate calculation.
"The number's gone up because we've recalculated the metric to include things like boating over the shoes on container ships, which is reflected on the insole," he says. "The previous shoe's insole was just sky but now we've actually printed an image those containers to reference the number going up."
Later in our call, Allbirds co-founder Tim Brown emphasized that he brings creatives like Staple onboard to bridge the gap between the technical realm, which creates the framework for sustainable innovation, and the creative sphere, which creates an appealing package for those new developments.
Reducing carbon waste is "a riddle to be solved" by the combined might of science and art, as Brown sees it.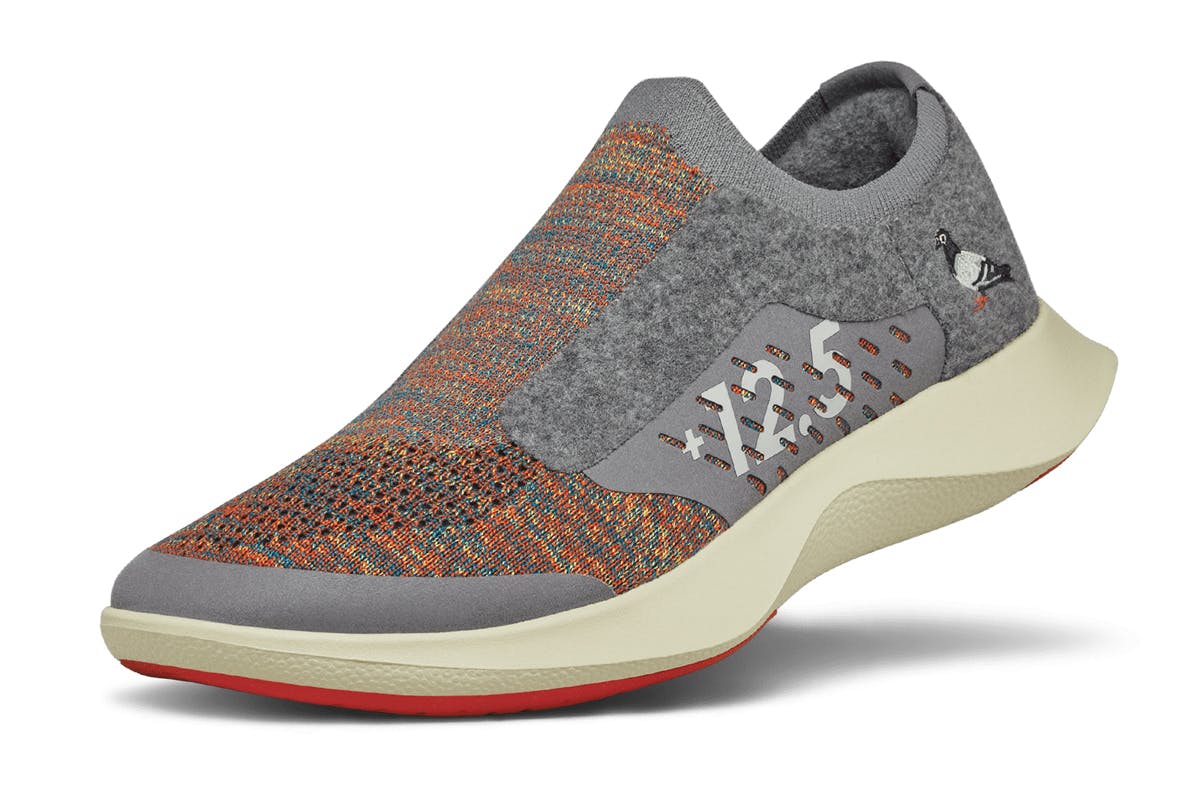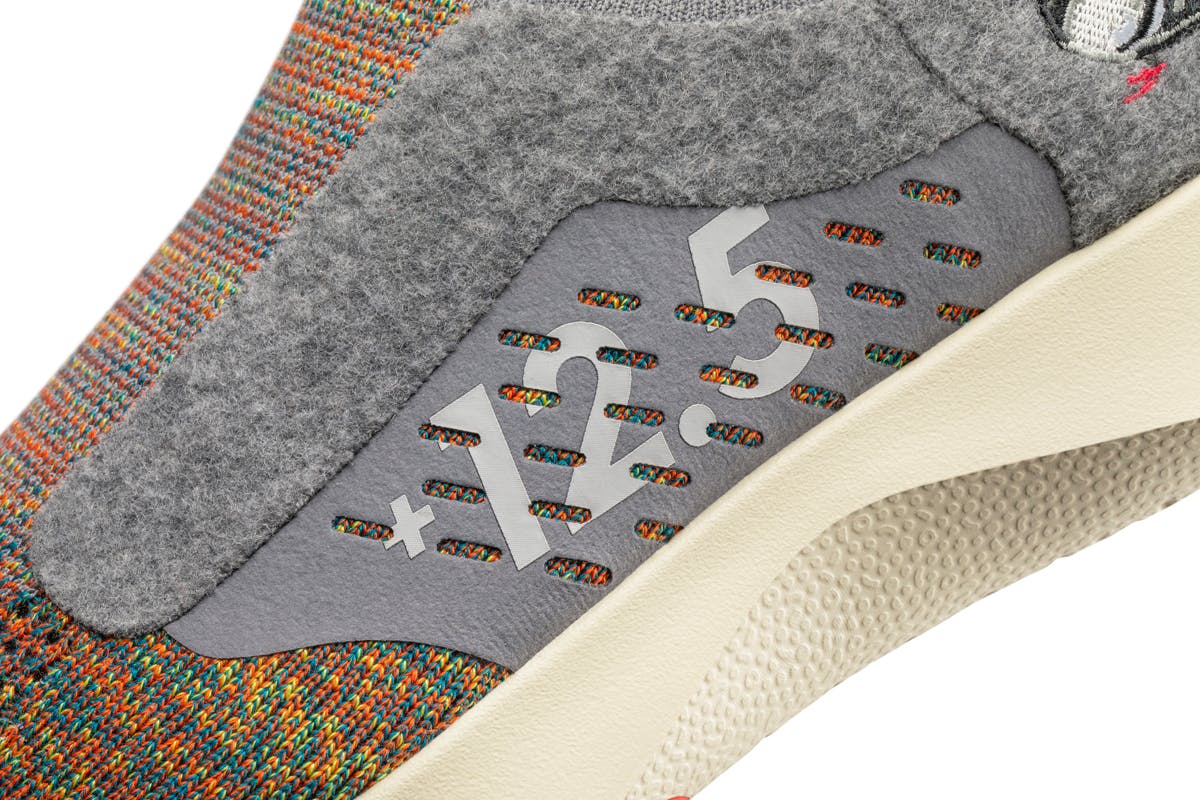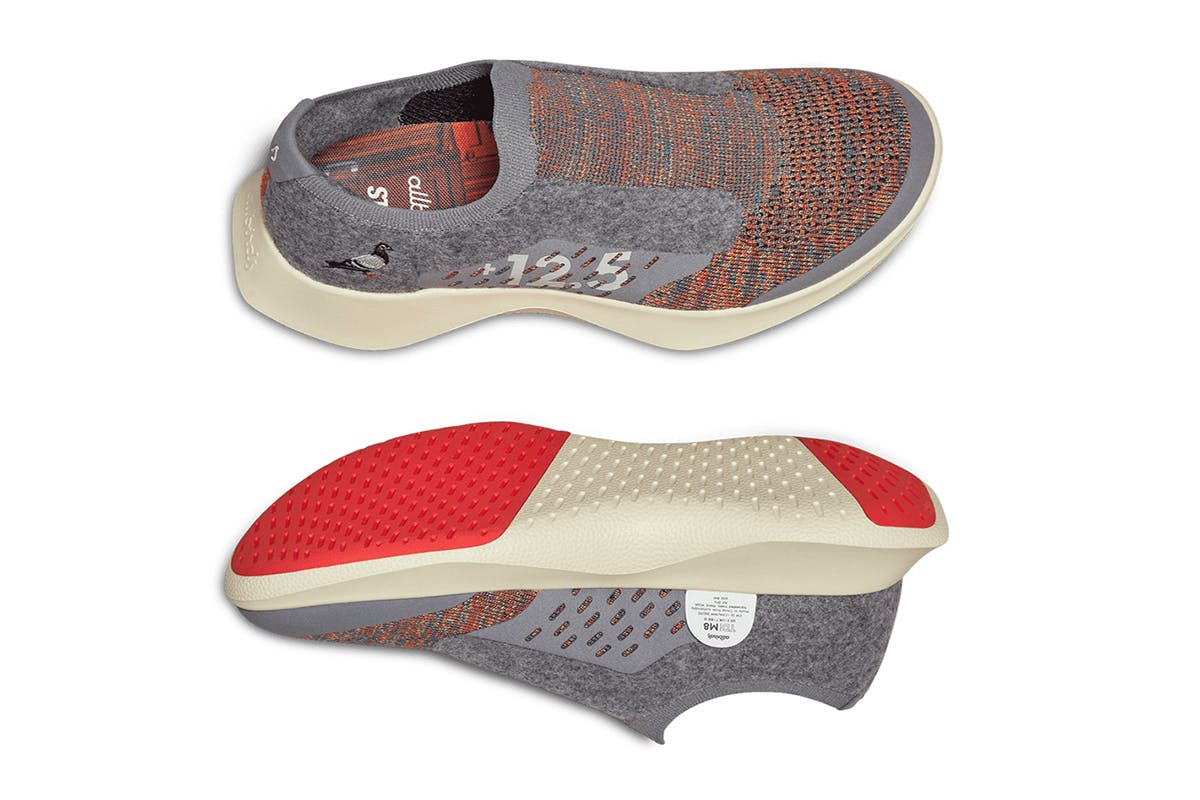 This mentality inspired Staple to print that carbon number on the upper of his collaborative sneaker. It's "like admitting our failure," he laughed. "The Allbirds team was like, 'You want to print it that big?' and I was like, 'Yeah, that's the point!'"
"I look at that 12.5 kg and I think that's 12.5 kg too high," Brown says. "But I think Jeff's come in and added a perspective and a confidence in owning the imperfections and making it a stamp of progress."
"We're not doing enough and we've got to focus less on what we're not doing and more on what we can do. If we can put a man on the moon, we can make net-zero product."
Though Allbirds is still working to whittle down its carbon footprint — and is perhaps even more successful than its sportswear peers — even its eco-conscious footwear still has a measurable environmental impact.
The large number printed on the STAPLE Dasher is a visible reminder that nothing's for free, though you shouldn't look at these figures as a boast or some kind of guilt trip.
"I feel like, up until this point, "sustainability" has been a byword for all the things you can't do or should stop doing," explains Brown. "We see these carbon numbers are our way of flipping that to show how [you can be both conscious] and creative, innovative."
Staple and Brown instead consider the number analogous to nutritional labels on food packaging.
"We don't always eat meals based on calories, we usually just eat what we want," Brown says. "But they're both important to keep in mind. Eating McDonald's once in a while is fine but you don't want to eat it every day."
The goal isn't to shame folks into buying only Allbirds' shoes, it's simply to remind passersby that every purchase holds weight. Think before you buy — do you really need a new pair of sneakers?
"Ideally, everything you buy would have that number," Staple says. "It's like saying 'I'm not perfect, I know this is how I'm affecting Earth.' It's a subtle invitation for other people to do the same or at least do their due diligence and look into it."
"The number doesn't mean anything on its own to the majority of people," continues Brown. "Like, we don't always keep in mind that a hamburger requires five kilograms of carbon, flying from New York to San Francisco and back is 2,000. But when you contextualize the environmental impact with these numbers, it unlocks a new way of looking at things."
To be clear: the STAPLE Dasher isn't positioned as an end-all-be-all solution to climate change.
Instead, Allbirds sees the STAPLE Dasher as an open invitation to the footwear industry and consumers to be more conscious.
Like Allbirds' recent adidas collaboration, it's a stylized means of raising awareness, encouraging more considerate consumption while demonstrating the possibilities of cutting carbon waste in sneaker production.
Of course, the STAPLE Dasher's aesthetic appeal certainly wasn't an afterthought — in fact, it's almost as important as the messaging.
"No matter what we're doing for the planet, whatever we make has to be dope," finishes Staple. "If it's the best thing ever but no one wants to wear it, it does no one any good and we shouldn't have made it in the first place."
To stay updated on everything happening in the sneaker world, check out the best sneakers to add to your rotation this week, follow @highsnobietysneakers on Instagram, and sign up to our newsletter for early access to the best drops sent straight to your inbox.