Highsnobiety's Honors Week is a celebration of the women — particularly the trans and BIPOC women — who have pushed our culture forward. This Women's History Month, we've tapped six guest curators to go deep on the issues they care about and to spotlight their favorite women and nonbinary creators. 
Today, we're kicking off Honors Week with Amrita Hepi, a Bundjalung and Ngāpuhi choreographer and activist making art with experimental dance. In many ways, we couldn't have chosen a more fitting creator to inaugurate a week devoted to championing BIPOC women and non-binary changemakers.
As an award-winning First Nations artist, Hepi has carved out a truly intersectional creative practice. Whether she's connecting people in the psychic realm with her Soothsayer Serenades, directing fashion projects, or penning her own Glossary of Movement, Hepi has amplified marginalized voices and used her ever-growing platform to uplift her community.
This isn't just an aesthetic decision. It's an inclination that animates all of her activities, from mobilizing her followers to "Clean up Australia" during protests to organizing emergency food delivery to migrant families under lockdown. Hepi's ear is always close to the ground, both politically and artistically, which is why we asked her to spotlight some of her favorite creators; her "Honor Roll" is a treasure trove of talent.
Scroll down to read about the Meanjin-based Fijian rapper redefining her scene, the Australian ballerina practicing traditional Javanese gender-crossing dance forms, and the dynamic new Indigenous voice in Australian lit.
Jesswar, Rapper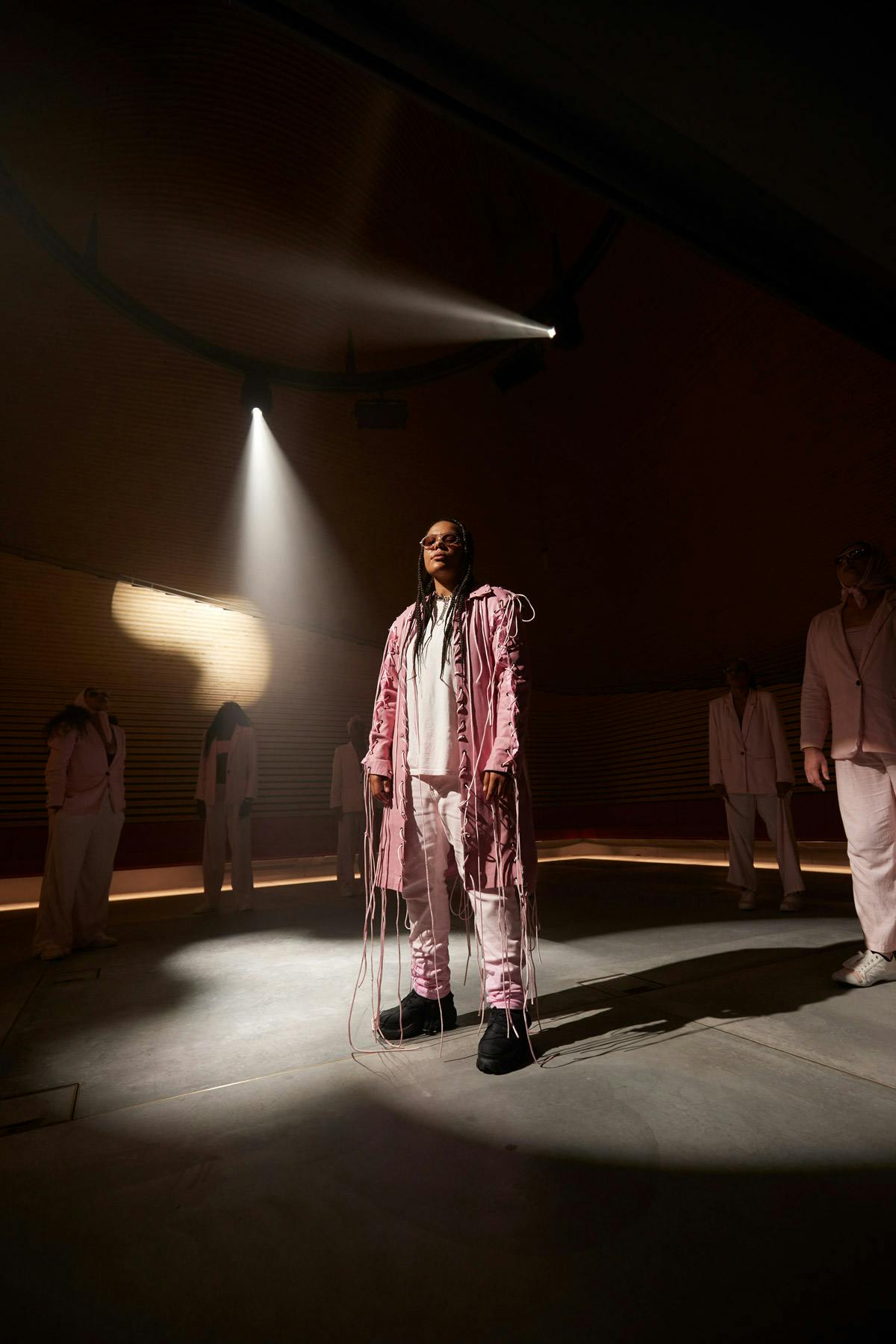 "Thank god for Jesswar," says Hepi. "I'd been waiting for someone with this kind of guts in rap (particularly within the antipodean context) for a long-ass time." Jesswar's widely acclaimed first single "Savage" uprooted all kinds of expectations when it dropped in 2017, and her newly released debut EP, TROPIXX, is already being hailed for its masterful wordplay and magnetism.
Three years in the making, Jesswar says TROPIXX belongs to "the phenomenal Black, brown, and Indigenous women in my life." She tells Highsnobiety, "I'm inspired by those around me — the incredible people of color who are CEOs of their own creative practices and the powerful women who run their own businesses and speak their dreams into existence. They inspire me! It shows me I can do it too."
To celebrate the release of her debut EP, Jesswar teamed up with Bhenji Ra and the House of Slé. She reveals, "I've been wanting to work with Bhenji Ra for a long time. Bhenji's practice is world-class excellence; it's elegant and savage at the same time. Everyone from House of Slé is a visionary in their own right, and I wanted to further tell the story of "XXL" through movement."
Hepi tapped Jesswar, in part, for her lyrical prowess, and each track on TROPIXX is a testament to that talent. For example, on "Medusa," lines about "Bullymen" skillfully take aim at the patriarchy while shining a light on structural racism in Australia. "When I was younger," she explains, "my stepdad always called the police 'bullymen'. That term stuck with me my entire life. A couple of days before I wrote "Medusa," I was racially profiled by a bullyman while waiting for my uber on the street. That's why I put that line in the song."
"You should stop reading this and go and listen to 'Savage' or TROPIXX very loud," says Hepi.
Juliet Burnett, Dancer
"Juliet is one of those performers who alchemizes energy — she wastes nothing — she turns all of her gifts outwards," Hepi says of Burnett. "I chose Juliet because, to me, she is one of those rare artists that holds dance as the medium and explores everything within its spectrum." 
Burnett is one of Australia's most recognized dancers — she also works as a writer and activist advocating for dance as a political and social practice. At the peak of her career, she left the Australian Ballet for Indonesia to study her grandmother's Javanese dance tradition.
"Juliet returns regularly to her mother's country of Indonesia to perform, teach, and engage in community workshops," says Hepi. Here she's trained in Javanese traditional dances including the gender-crossing form of Lengger.
Learning about the classical Javanese dance movement was an epiphany for Burnett. "I observed the similarities with western classical ballet — the origins, the carriage of the body, the stylistic qualities," she wrote. Within the eurocentric and hierarchical ballet world, Burnett worked to maintain a continued curiosity in other cultures.
Now, her practice is inspiring a new generation of performers and showing how collaboration and cultural exchange can produce a more inclusive environment for those in the dance world. She is currently working on a new collaboration with Javanese metal singer Karina Utomo, Balinese metal drummer Rama Parwata, and Australian installation artist Michaela Gleave.
Evelyn Araluen, Poet
Evelyn Araluen is a powerful new Indigenous voice on the Australian literary scene. A poet, researcher, and co-editor of Overland Literary Journal, her newly-released debut collection Dropbear pushes genre boundaries to show the messiness of Australia's settler-colonial present.
"Born and raised on Dharug country, she is a descendant of the Bundjalung Nation," Hepi explains. In pre-colonial times, Dharug people lived throughout much of what is modern-day Sydney. The Bundjalung people are Aboriginal Australians who are the original custodians of the northern coastal area of New South Wales.
Araluen's new collection, Dropbear looks at Australia's complex colonial present with an alternately playful, tender, and mournful intertextual voice, drawing from her lived experience as an Aboriginal woman. "Evelyn's poetry is fervent, cheeky, and direct," says Hepi, "with her new book Dropbear released this month she is without a doubt one of the best poets in this country of her generation."
For Hepi, herself a descendant of the Bundjalung Nation, Araluen's perspective on the colonial fantasy has stayed with her. "I still think about this poem when I overhear people talking about "escaping into nature over the weekend" — without knowing the history, context, or country upon which they stand," Hepi says.
Angela Tiatia, Artist
Angela Tiatia has been making art for almost two decades, exploring representation, gender, neo-colonialism, the commodification of the body, and most recently, self-obsession in the social media age. As her career has progressed, her projects have become more and more ambitious, but for Tiatia, "the themes haven't really shifted — they still wrestle with questions of representation."
In fact, it was these ideas that first drew Hepi to Tiatia's work. "I first came across Angela Tiatia's work with her 2014 series, Walking the Wall; An Inventory of Gestures," Hepi recalls. "I remember meeting her direct gaze in the video; she is lying down in a black leotard and black high heels, her legs walking up and down the wall. They are inked with a malu — a traditional Samoan tattoo that begins below the knee and ends on the upper thigh."
In her conversation with Tiatia for Honors Week, Hepi describes her as " an artist who is so succinct with timing it allows things to feel serendipitous. Her video works are a mix of lush images with a certain pace of endurance that speaks both frankly and hypnotically. Tiatia is someone who embodies the spirit of now in practice and in politics."
Read the full interview here.