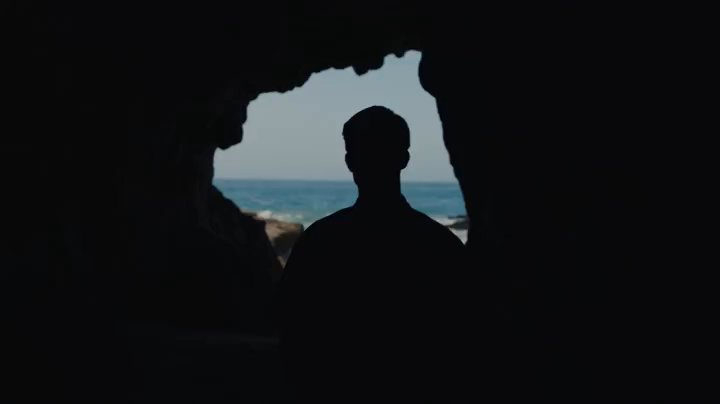 This piece is a part of the Armani Beauty series where we celebrate the brand's latest fragrance, the new Giorgio Armani Acqua di Gio EDP. Stepping into the world of three different artists, we learn more about their unique perspectives on the fragrance as well as their experience with its leading inspiration, the relationship between humankind and nature. Learn more about the new Giorgio Armani Acqua di Gio EDP here.
Actor and musician Andrew Matarazzo believes that real change starts from the inside. Challenging himself through the exploration of his craft, Matarazzo ultimately gains a higher sense of authenticity through frequent reflection. This sense of fearlessness and initiation made him the perfect match for the new Giorgio Armani Acqua di Gio EDP.
Stig De Block, Stig De Block
The new Giorgio Armani Acqua di Gio EDP goes against the status quo of most colognes. From its ingredients to its bottle, the fragrance has taken a more conscious and modern approach to masculinity, exploring the connection between nature and humankind.
We caught up with Andrew Matarazzo to get his thoughts on the new Giorgio Armani Acqua di Gio EDP and talk about his latest projects. Read more below.
Stig De Block, Stig De Block, Stig De Block
How has acting helped you to stay true to yourself?
It forces me to stay in touch with parts of myself that humans don't normally access, or that we usually try to bury in our day-to-day life. It makes me explore very deep parts of myself and challenge myself and my ways, and so I've developed a really strong sense of self that way.
Can you describe the last project you collaborated on that felt most authentic to who you are?
My music videos really unlock the best version of myself. I make them more in the style of short films and I am always involved in every aspect of the process. I write, act, direct, and conceptualize the visuals. I always get my friends involved in any way they can contribute and it's such an amazing collaboration amongst artists. I feel like the creation of these utilizes every side of my talents.
Stig De Block, Stig De Block
You've recently released new music. How has this newfound medium changed your sense of expression, if at all?
Once I realized how closely music and acting are related, I dove in. I was holding myself back when I was thinking of them as two separate paths. Lyrics are like lines in a script, and you bring the emotion to the story of a song the same way you do to a character. It's storytelling, and it's just another medium of exploring human nature and emotions and putting it into the world as an art piece.
I always feel I am a better actor when I am working on music, and a better musician when I am working on a script. All these different crafts feed each other and make me a better artist.
How does Giorgio Armani Acqua di Gio EDP make you feel when you're wearing it?
It makes me feel sexy, fresh, and nostalgic. I can't help but think of the coast of Italy when I wear it.
How would you describe the scent of Giorgio Armani Acqua di Gio EDP?
Classic, nautical, and masculine.
Stig De Block, Stig De Block
What does the power of the ocean mean to you? How does this sense of rawness relate to your own practices?
The ocean always reconnects me. It reminds me how small we are. It's so vast and powerful but in a quiet sort of way. I feel recharged when I'm by the ocean. In an industry where everything is non-stop and noisy, it's a place where I can escape. No matter where in the world, the ocean feels far away from everything.
The new Giorgio Armani Acqua di Gio EDP is carbon neutral, refillable, and made with ingredients sourced with the planet in mind. Can you talk about what it means to be a steward of the planet?
The earth has been around so much longer than we have. We are guests here. You wouldn't be a guest at someone's home and trash the place, or be disrespectful. It's the same thing while we occupy this space for the time we're here. I am loving the movement we are heading towards to take better care of our planet and humankind.