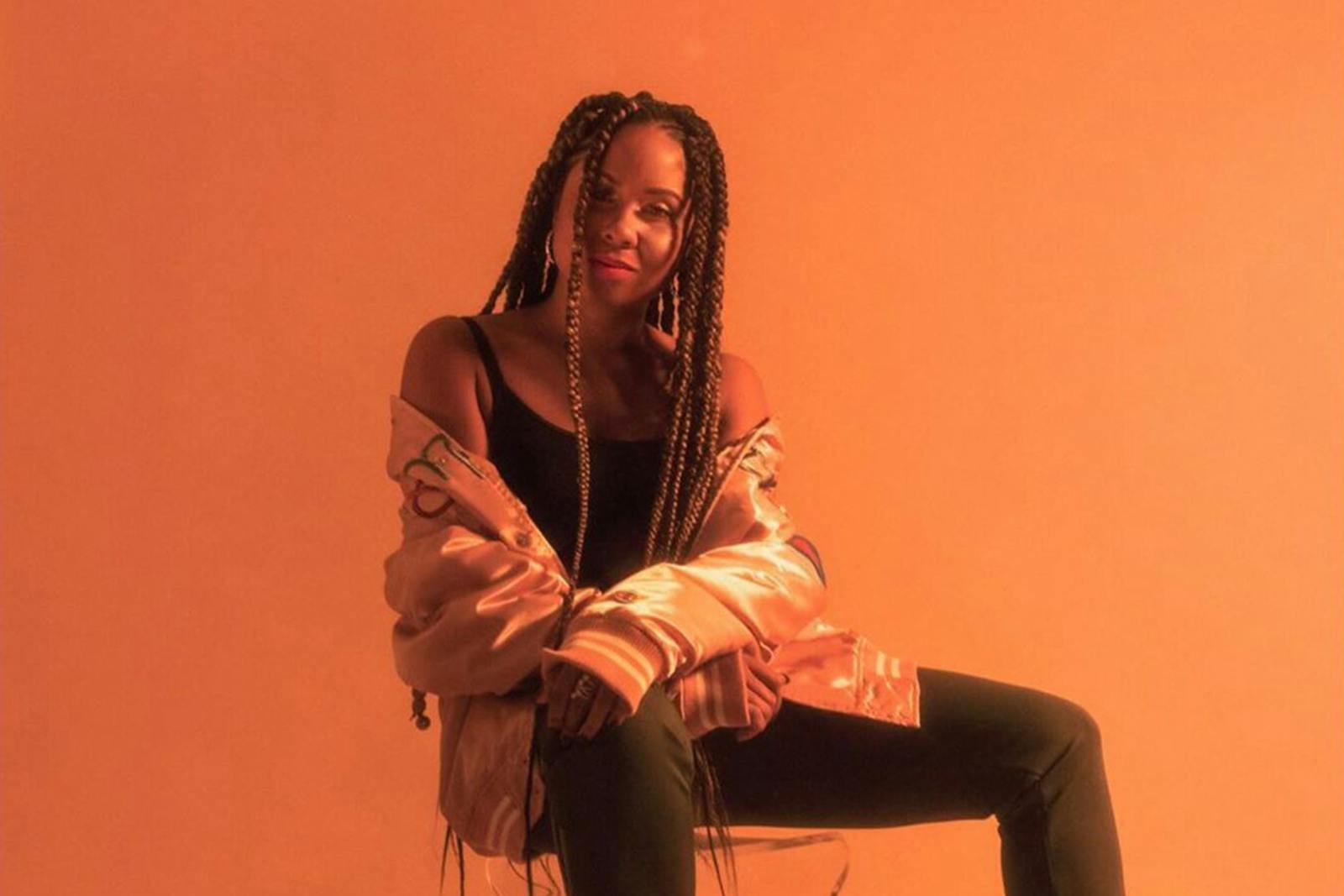 Life Coach is an advice column on how to be an even better version of yourself in every capacity. This week's special guest is Angela Yee, the celebrated radio personality who hosts The Breakfast Club alongside Charlamagne tha God and DJ Envy. She also hosts Lip Service, a must-listen-to podcast about sex and relationships.
We caught up with her on Zoom to tap into her expertise on how to navigate dating during a period of social isolation. Find out how to update your dating profile, how to look good on camera, what the dos and don'ts of virtual dating are, and what an actual virtual date might look like.
Why do you think virtual connections are so important right now?
Virtual connections are important because we can't go anywhere. Social distancing is important, but we also want to make sure that we do stay connected. I think for people who are at home by themselves – I live by myself – so imagine if we were just totally disconnected from everybody. I think this is a way to keep our spirits up. It's a great way to reconnect with people who we just haven't had time to sit and talk to because we're so busy in our everyday lives.
How about dating? There's probably a lot of skeptical people out there who are thinking, "Why would I date right now? How would that even work if I'm self-quarantining?" What would you say to those people?
I would say that now is the perfect time, and you know what I think is amazing? I think it's amazing to be able to get to know somebody without having to see them over the pressures of doing those things. If you FaceTime, if you Zoom, Skype, whatever it is that you're doing, to be able to really see what people look like, and not have to get all dressed up and done up.
For my boyfriend, right now we're just having great conversations. It's a lot of us having four-hour conversations at times and, honestly, this never happens for us. A lot of us are really worried about things. People who are having a lot of anxiety, people are having issues with work. It's all those things that, now, you have the time to really express.
If somebody's editing their dating profile right now, what are some tips to help them make it successful while virtual dating?
I think definitely being honest. Don't use old pictures. I know a lot of times we want to show those pictures of when we looked our best, when we were younger, but I think you definitely don't want to surprise people and put up a picture from 15 years ago and you look different now than you did back then. I think the more descriptive that you can be, the better. People tend to trust you more if they can see more of a profile that's actually like, "OK, I get it."
Make sure there are no grammatical errors or spelling errors. That's a pet peeve of mine. I was an English major, so maybe that's part of it, but don't use all these abbreviations and slang. Let people know that you know what you're talking about, you're serious about it, and let that reflect in your pictures too. I think it's important to post a lot of solo shots. Not a lot of group shots, but pictures of just you, and to let people see you looking casual. Don't be a mystery when you try to do dating online because I don't trust that.
You've been in front of the camera for many years. I'm wondering if you have any tips on how to look good if you're jumping on a video date.
When you're doing a video date, don't overdo it as far as with make-up; we all know we're stuck in the house. I think it is nice to make sure your hair is brushed and you look clean and good, because you're trying to give off a good first impression. You want to make sure that your nails are clean, you don't have food in between your teeth, all of those things are important. You want to look, at least, like you made some effort, but you don't want to look like you overdid it and you're trying to hide something at the same time.
I just think that people want to see you in your natural state, but also a little bit zhuzhed up. If you have some dark circles under your eyes, I would definitely throw on just a little bit of concealer, maybe a little lip gloss, but you don't want to look like you're at home in a full face of make-up, with long, dangly earrings. We know you're not going anywhere, or you shouldn't be.
Do you have anymore "don'ts" for men and women when they're virtual dating? Things people should be mindful of?
I would be really conscious about showing any skin because you don't want to later on say, "Oh, my God. I can't believe I did that," and now this video is out there, or you're nervous about it because that person's not who you thought they were. It's fine to be a little sexy with a little wine and whatever, and have a virtual date, but don't take your clothes off online because then that can get out of your control.
Make sure that you're not only talking to one person the whole entire time. Make sure that you're connecting with other people as well because I think we can just get into this rabbit hole right now, and you don't want to do that.
And, listen, don't get so hyped that you actually try to meet up with somebody in person right now. Please keep it on the phone, keep it on the computer, but do not – no matter what you do – you do not know this person like that. You've never met them in real life and you don't know what kind of social distancing they're really doing when they get off the phone or when they get off the computer. Don't risk your own health just to go and meet somebody that you've been talking to online. If somebody's really serious about you, and you guys connect and click during this time, this is a great story for later. You know? "We met during the pandemic, and we couldn't even see each other in person for two months, but then when we did, it was amazing." This is the perfect time for you to do something like that.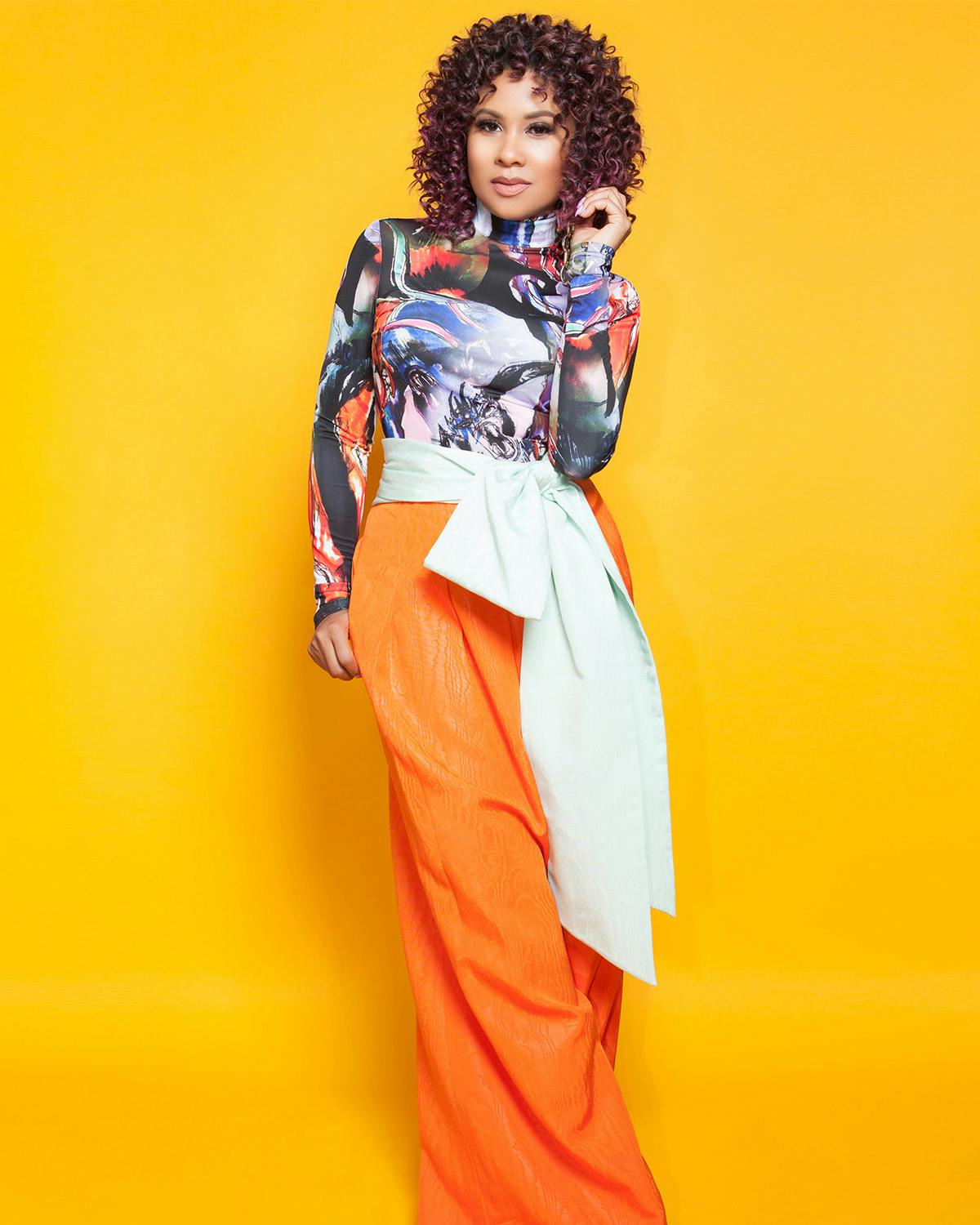 There are apps out there, Bumble's a good example, that are designed to empower women. What's your advice for women?
For women, I would say, right now you are empowered. You hold all the cards right now. As women, we know when somebody is full of it. We can tell. So now is the time to not take no ish from anybody, and to know what you want. I always tell women, "You can't say, 'Why haven't I met anybody?'" Or, "why can't I get somebody good?" if you're not really making that effort.
So, just like it's important for us to go out there and do work for our job, and just like it's important for us to go out there and take care of our families or whatever it is we need to do, we have to take care of ourselves too. And taking care of ourselves, if we're serious about trying to find somebody, sometimes that is work. Sometimes that work is you actually swiping through. Swipe through, see what looks good to you, go ahead and make contact.
The reason why people are online and people are on Bumble is because they're so busy that sometimes it's just not optimal for them to be able to meet in person, and that's not a bad thing. That's why you're on there too, because you're a busy, super-dope person. So you can find another super-dope person if you just look.
I'm wondering if you have any specific things to say to the men who are reading this.
I think you got to keep it real. If you're looking for a relationship, then look for a relationship. If you're just looking for somebody to play with, don't lead women on because it's a cruel thing to do. And some women also aren't looking for relationships. I think sometimes guys, in their head, think every woman is looking for a husband, and that's not necessarily true. So, just be a good person. That's advice I can give you. Just be a good, genuine person. If what you're looking for is a life partner, then put that out there, but if what you're looking for is a hookup, then be honest about that. Don't tell a woman what you think she wants to hear in order for you to get what you want to get.
What might a virtual date look like?
I'm a fan of, for real, setting up dates with people, and we could make ourselves something to eat, have a little drink, watch a TV show together. I think things like that are so cute. Like, "Well, we can't be together in person, let's sit here and act like we are together and watch a show together. Maybe one night you pick something, one night I pick something," but date.
You can still have dates. You can still set a time that you're going to do this. You can say, "OK, it's Friday night, let's have a 9:00 p.m. date. We're going to watch this show, let's get ready. I'm going to have red wine, so you have whatever it is that you're drinking," and have a real date. Just sit there with each other. I think that's cute.
Now's the time to be creative. If I could say to women, if you can find a guy who's creative, and, women, if you can be creative, this is definitely a time when people are really showing who they truly are.
To learn more about Bumble's new Virtual Dating badge and other tools, click here.