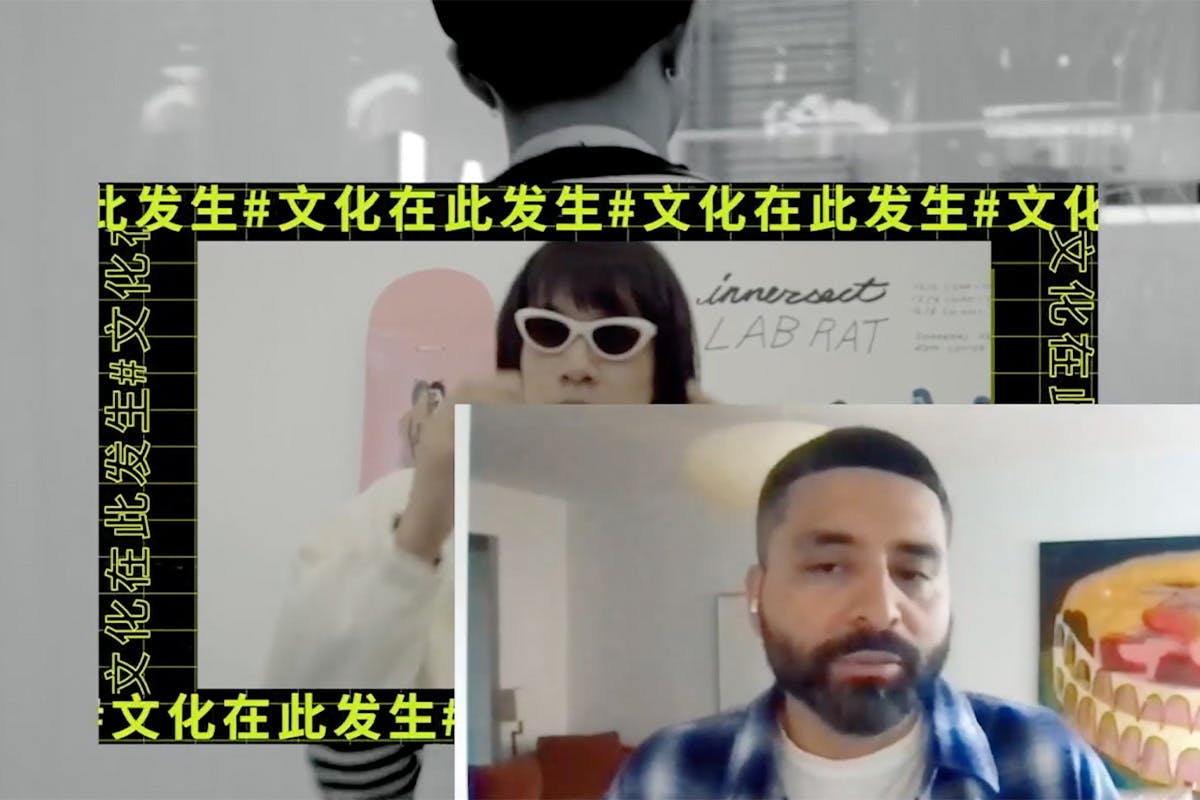 Over the last few years, INNERSECT has grown to become one of the most important events on the global street culture calendar. For its next edition, East Asia's leading fashion, music, art, and tech fair is turning things up a notch, tapping its first-ever co-curator, Fear of God's Jerry Lorenzo.
Part of Lorenzo's role at INNERSECT is to hand-select a number of creatives from his personal network, all of whom are invited to Shanghai this December to present a body of work that responds to this year's theme: "Balance." Awake New York's founder Angelo Baque is one such creative.
Ahead of the fair, Highsnobiety host, Tokyo veteran, and fashion editor, Tiffany Godoy linked up with Baque (former Supreme Brand Director) to discover what inspires him and how he finds balance in his work. Over the course of their conversation, we're taken on a journey back to New York in the late '80s and early '90s to learn about Baque's foundations, how they influence him today, and how they can translate to a street culture scene on the other side of the globe.
Watch their conversation below and keep reading after the jump to find out more.
Awake NY was all set to do a pop-up tour of East Asia before the pandemic hit, something Baque tells us he was particularly looking forward to because it would give him an authentic way to connect with the culture. "I want to learn more," he says, "because, as of right now, it feels like mainland China is completely separate from the rest of the world. I'm curious to see culturally what's happening over there. I like to physically be there, in order to make those connections, in order for it to feel more organic and genuine."
For Baque, INNERSECT is providing a way to forge those relationships. "And not just like, 'Hey, I want to make a cool design that we can just sell hundreds of thousands in China,' but really like, 'How do I keep connecting, make the youth culture dots, culturally?'"
Visualizing that question took Baque back to his roots, to the memories of visiting record stores in New York when he was young. "I always loved hanging out in record stores as a kid because they never really kicked you out, and you could listen to tons of music. If you were lucky enough to befriend the shopkeeper, they would put you on to different sounds, to different bands that you'd never heard of."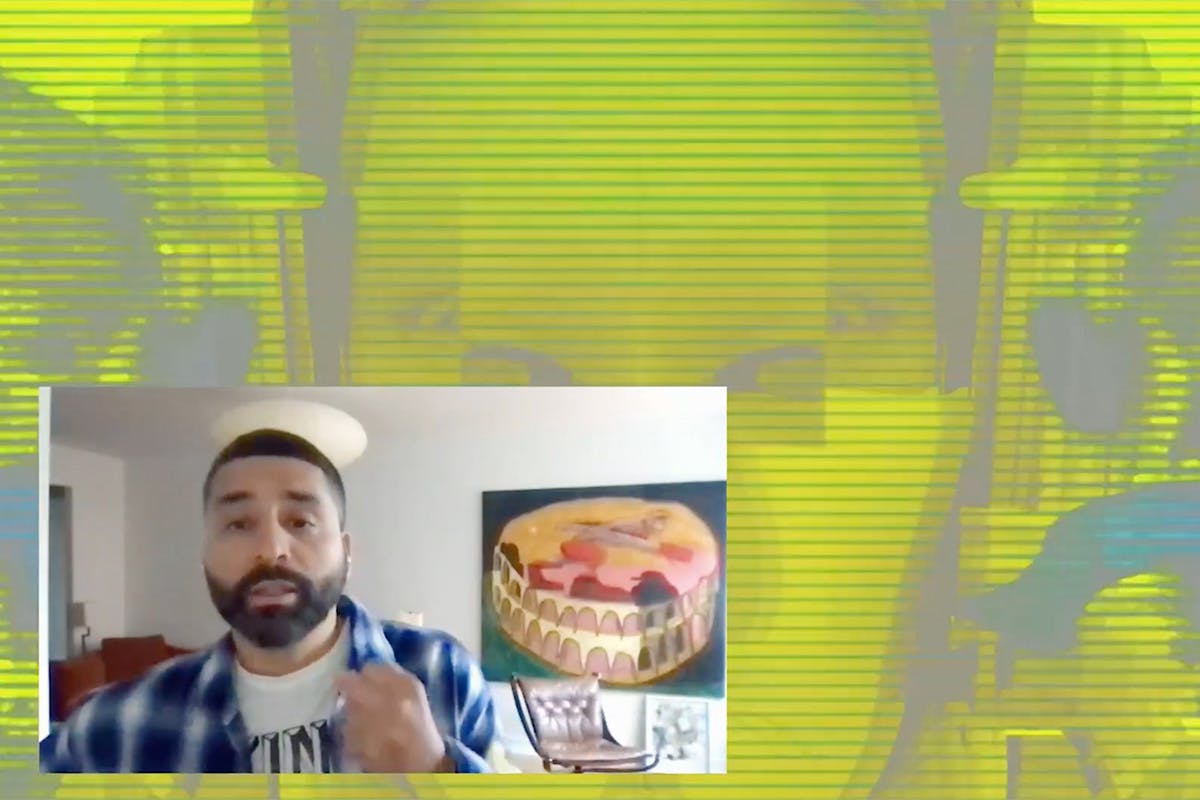 Covid-19 lockdown gave Baque the opportunity to reconnect with his record collection, which he's been building for decades, and as he listened, he began to wonder how, or if, a kid in Shanghai would be attracted to the same experience. So, he decided that he would find out for himself and build an Awake New York record store — The Awake Record Shop — for INNERSECT 2021, created in partnership with Shanghai-based record store, The Melting Pot.
"[I wanted] to curate our sounds, what inspires Awake? What is the music that we're into? I want them to discover these records that help to inspire what it is that I do. I want to create experience. There's going to be some faux record shop merchandise, [the] cool stuff that I would like to get from my favorite record shop, growing up. I want it to be a moment in time, like you go to INNERSECT, and you [get] that one T-shirt from the record shop that doesn't exist."
INNERSECT will take place in Shanghai from January 15-17.. Head here to find out more.