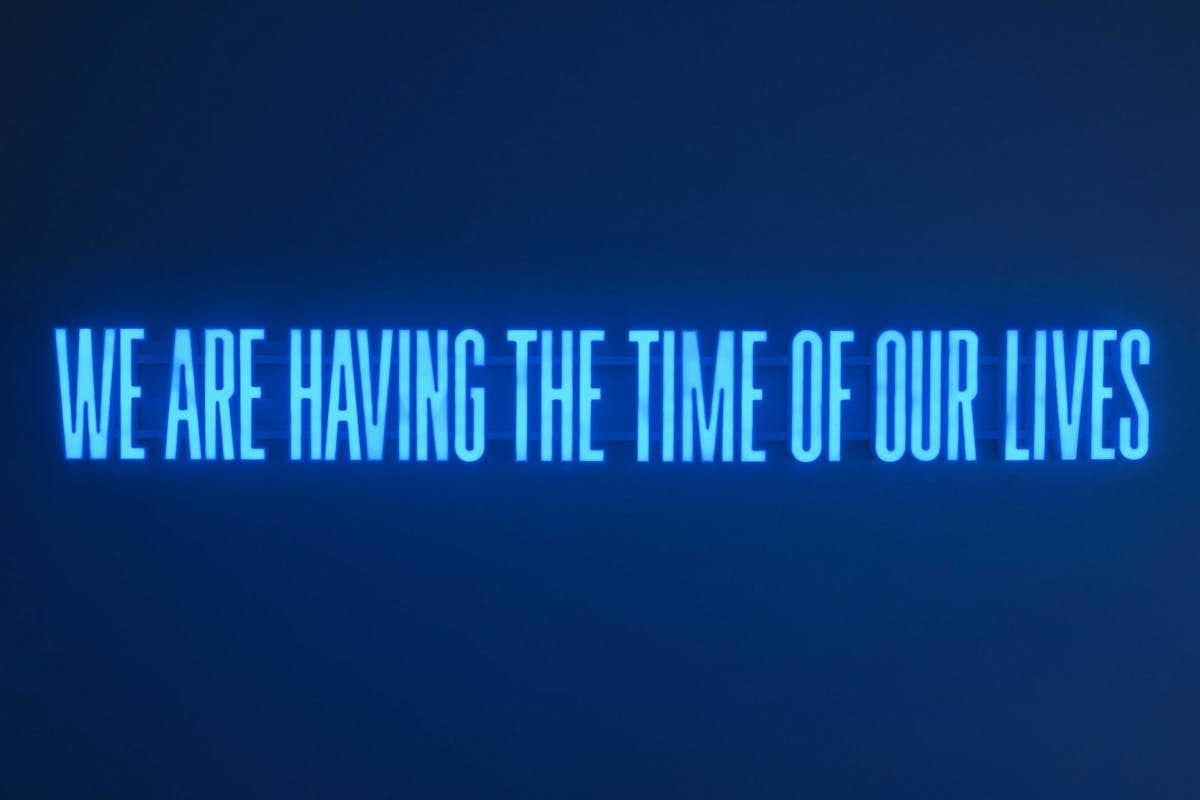 Art Basel Miami Beach is one of the biggest events on the art-world calendar, thanks to its consistently star-studded attendee list, its dazzling location, and the prestigious roster of galleries that take part. Surprisingly, despite the absence of celebrities and ocean views, this year's digital edition was still a resounding success. And, it might mark the start of a new chapter in the world of digital exhibits.
Finally, galleries appear to have learned (through trial and error) how to make the most of an online viewing room."Digital is here to stay," Hauser & Wirth President Marc Payot told Artnet News. "We're embracing it wholeheartedly at the gallery and experimenting with increasingly interesting ways to maximize its potential."
At the beginning of the pandemic, galleries and biennale's rushed to digitize exhibitions and booths – with mixed results. But as the year comes to an end, it's clear that a number of curators have found the secret formula. The key, it seems, is finding untapped opportunities in the online arena rather than trying to simulate an IRL experience.
Take OVR: Miami Beach Selections at Casa Versalles, for example. Unable to attend an in-person Art Basel Miami this year, a group of 10 galleries in Mexico City banded together for a scaled-down show at Casa Versalles in the center of Mexico City. Each gallery occupied one room of the 10-room house to present works that they would have shown at the Miami Beach Convention Center.
Meanwhile, mega-galleries such as David Zwirner and Hauser & Wirth used the opportunity to show more works than would be permitted at a regular fair by coordinating a program on their own platform and crossing to their New York showrooms. Hauser & Wirth also created a new augmented reality (AR) tool to let clients imagine how works might look in situ.
Elsewhere, galleries opted for Zoom walkthroughs and Instagram Live panels, while others invited artists to make short videos to introduce their works, including Marina Abramović's one-minute summary commissioned for Art Basel.
Of course, there's little chance of an online fair ever meeting the kind of sales achieved at an in-person fair, but this week's transactions were some of the most impressive we've seen all year.
An untitled hanging wire sculpture by Ruth Asawa from 1958 sold for $2.5 million; Yayoi Kusama's Flowers That Bloom at Midnight (2009) sold for $1.8 million; and Joan Mitchell's Untitled (circa 1956) for $1.2 million.
Art News reported that by the end of the second day, Hauser & Wirth listed eight high-profile sales, including a painting by George Condo, Distanced Figures (2020), for $2.2 million; a sculpture by John Chamberlain, SUPERSTARMARTINI (1999) for $1 million; an oil on linen by Rashid Johnson, Anxious Red Painting, July 8th (2020), for $675,000.
The art market website's Senior Market Editor, Eileen Kinsella attributed at least some of the online fair's unprecedented success to the fact that galleries were finally able to make up for the slew of fair cancellations that happened this year by putting their "best foot forward in terms of inventory" without the usual space constrictions of an in-person fair.