Belstaff introduces highly wearable outdoors clothing in its AW22 collection. With winter around the corner, the British brand is looking to begin a new chapter in its nearly century-long history by leaning on tradition to create a line titled Topographica.
Starting out by outfitting young British military men looking for a new sense of style in a post-war era, Belstaff has since extended beyond its classic motorcycle jackets by adding versatility to its core styles in hopes of inspiring its wearers.
From designing protective suits for race-care drivers to insulating clothing for world-beating mountaineers, Belstaff continues to encourage an adventurous spirit through its styles.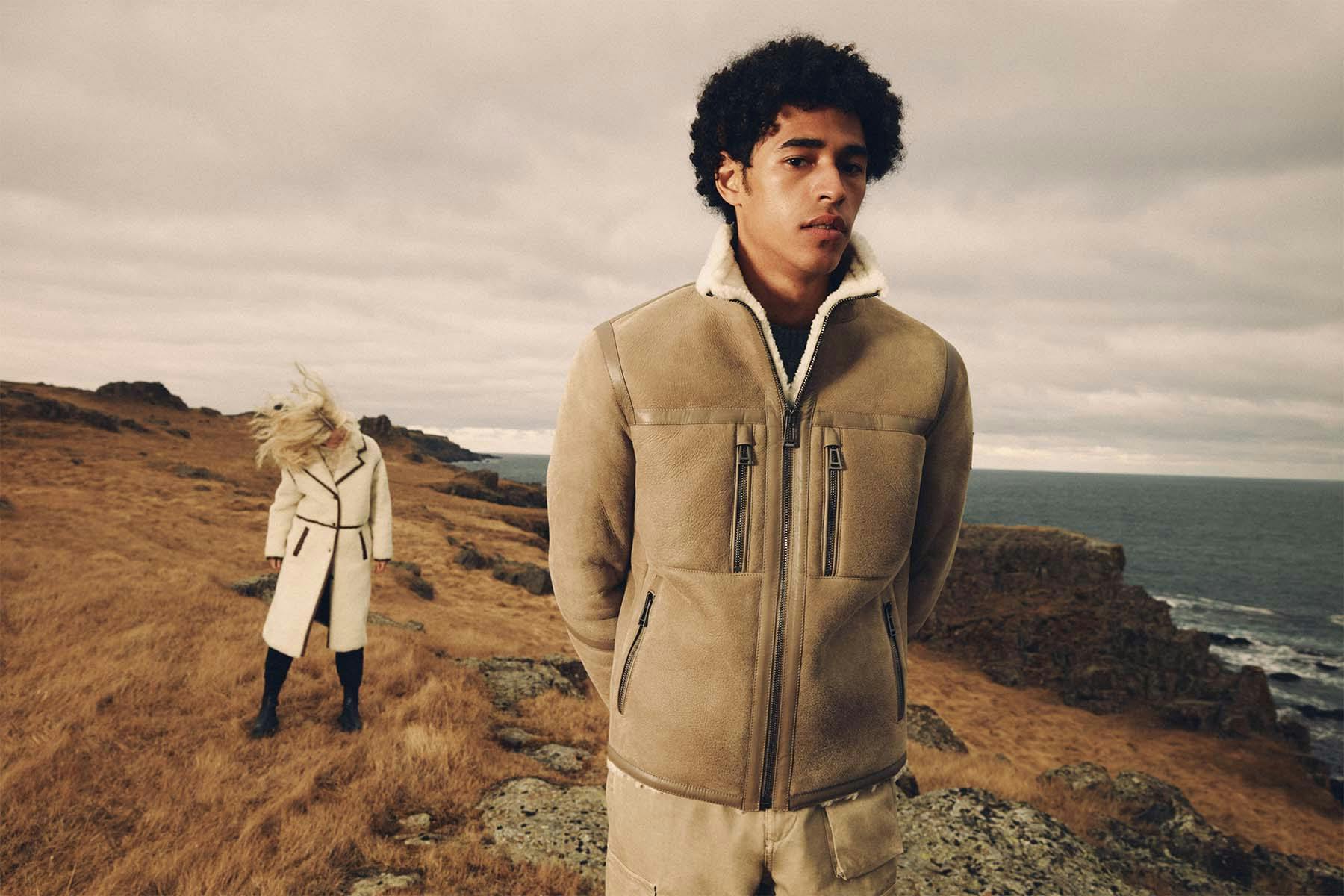 Urging audiences to find their own "independent spirit," Belstaff's Topographica collection for AW22 acts as the brand's metaphorical hat in the ring amongst the outdoor wear elites.
The collection itself gives renewed purpose to technical fits where shearling coats engineered with mixed textures are paired with moisture-wicking and water-resistant overshirts and trousers.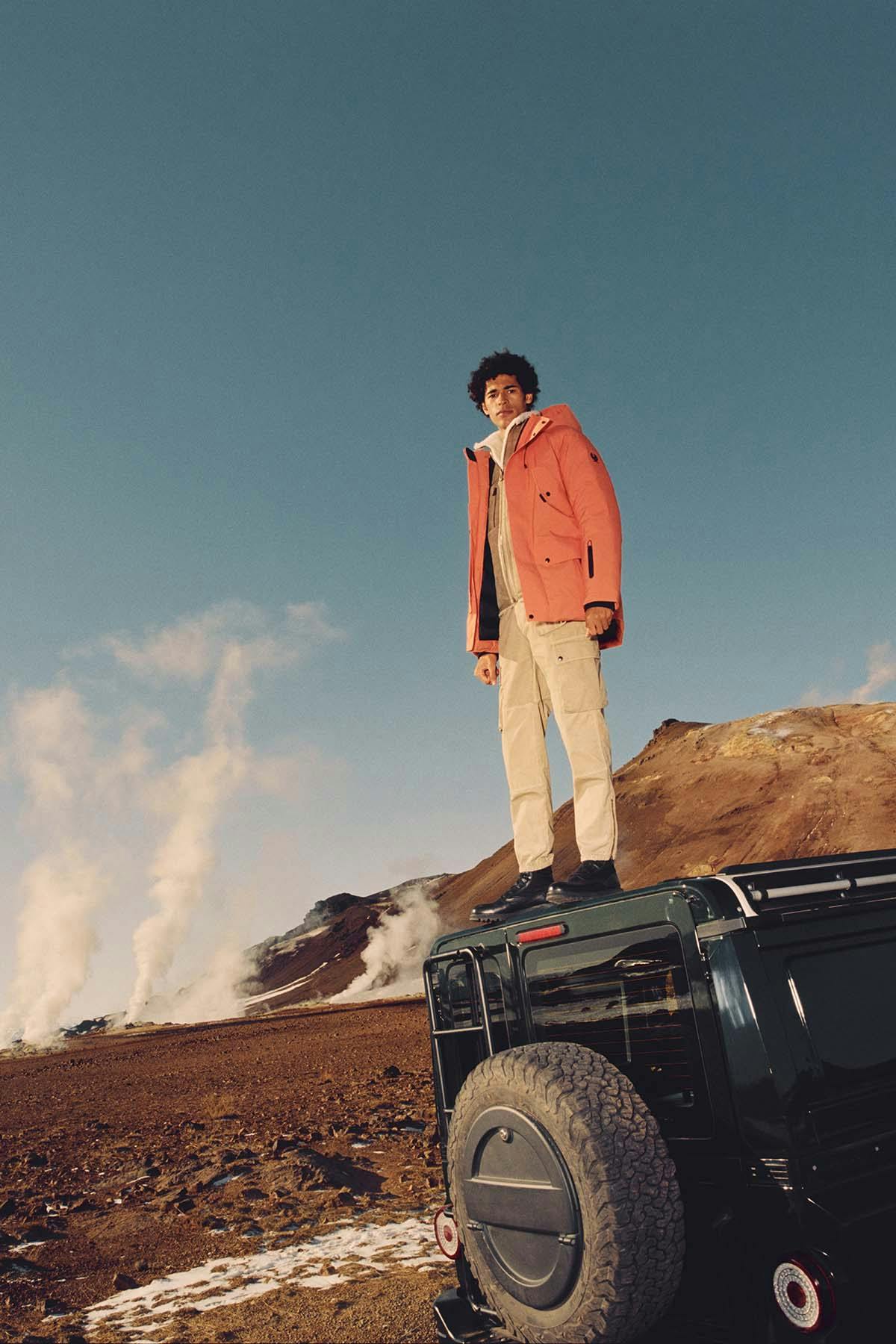 Shifting focus on performance and utility, Topographica showcases the optimal balance between old and new. Garments surfaced with vibrant colors dubbed Signal Orange, Radiant Green, and Horizon Blue are paired with reimagined designs on pockets, trims, and stitching, to breathe new life into some of Belstaff's iconic silhouettes. Further honoring Belstaff classics, design motifs are pulled from archival pieces such as the brand's signature Royal Navy Blue Smock from the 1970s.
"These days, I find myself thinking more about how a genuine, consistent, and reliable brand such as Belstaff can evolve and develop," says Belstaff Creative Director Sean Lehnhart-Moore. "For AW22, we looked back to move forwards, referencing legacy designs to create products that people can relate to while cultivating a lasting relationship."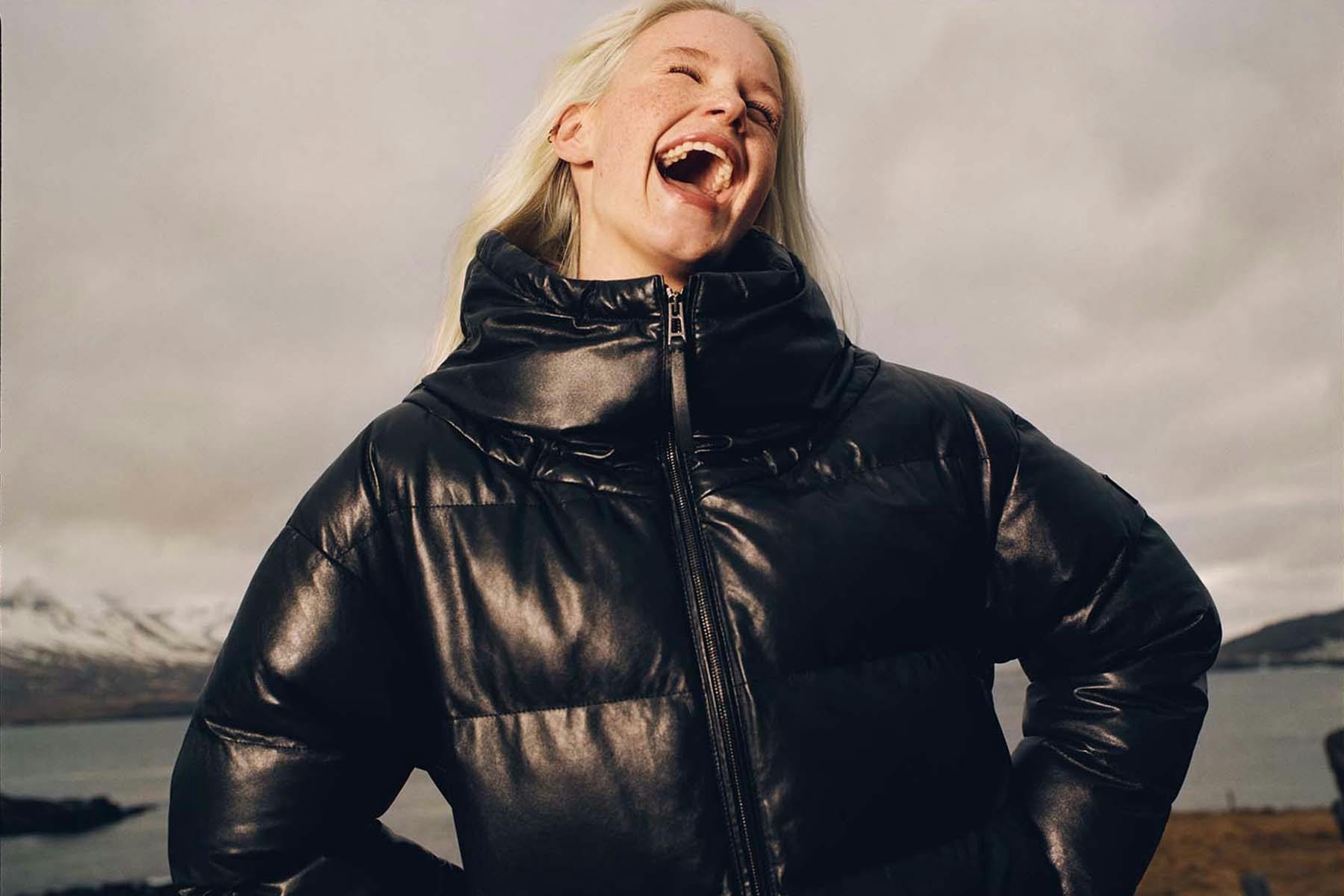 Applying this philosophy, Topographica will continue Belstaff's collaboration with material innovator Gore-Tex and will see the utilization of Wave Dye Nylon, the brand's new proprietary fabric made of 100% recycled material. The incorporation of this innovative fabric gives its garments the classic treatment which makes GORP wear so alluring, while still offering an entirely distinctive two-tone design to each piece.
As Belstaff shifts its perspective toward a new beginning, its AW22 collection is the first introduction to how the brand plans to pivot moving forward. Whether you're sailing across oceans, hiking mountains, or just taking a heroic trip to a local coffee shop, Belstaff's AW22 will have you covered.
Shop Belstaff's AW22 collection at belstaff.com.