If you're looking for some wholesome and enriching activities to balance out the inevitable nighttime debauchery you'll experience in Berlin, the city has enough art spaces and museums to get you through a week's worth of hangovers. As part of our City Experiences series with AmEx and with the help of Highsnobiety's Image Director Dominik Schulte, we've curated a list of those you shouldn't miss on your next trip.
Germany's modern history has been thoroughly documented, but a visit to Berlin offers the opportunity to fully immerse oneself in its stark realities. Even simply walking down the street, those with a sharp eye will notice unrepaired bullet markings still scarring pre-war buildings, while museums, monuments, and remnants of the past exist citywide illustrating this aspect of its history in great detail.
However, you'd be mistaken in thinking that this is all Berlin has to offer. In fact, spaces housing photography collections, art exhibits, architectural experiences, and even stories of ancient history can be found in equal, if not greater measure. The city's streets meanwhile are a gallery unto themselves and some of Berlin's art and museum spaces are even worth visiting purely for the incredible buildings in which they are housed.
"With over 400 galleries and an incredible selection of international artists, Berlin is a leader on the global art circuit," explains Schulte. "If you come to Berlin, you'll find art flourishing on every corner, be it street art or a new gallery space opening, there's always something new."
Thanks to a contemporary culture unlike anywhere else in the world, both established and emerging artists flock to the city for its low living costs, progressive nature, and free-spiritedness. As a result, there's not only a lot to see but there's a distinguished diversity to the calendar. "Berlin's art spaces are so unique because they enable collectors and artists to work closely together, creating amazing experiences and exhibitions," says Schulte. On any given week, you're just as likely to discover unique performance art and one-off pop-ups as you are high-profile exhibitions and, as Schulte already noted, there's never a shortage of something new, making most locations worth revisiting.
With so many spaces spread across the city, it's impossible to include them all but our list will give you the most bang for your buck and help you see Berlin through Highsnobiety's lens. Take notes and plan your day with the map at the bottom.
For more from the series check out our City Experiences hub for guides to London, Berlin, and New York City.
König Galerie is an art gallery home to emerging and established artists from around the world. Located at St. Agnes — a former Brutalist-style church built in the 1960s — its exhibitions are usually concept-oriented and space-based showcasing sculptures, videos, sound experiences, photography, and performances. They also sell a great selection on books.

Dominik Schulte
A contemporary art gallery with spaces in London and Berlin, Blain|Southern is located in Tagesspiegel's former printing hall on Potsdamer Straße. It's one of the most visually impressive gallery spaces in the world and worth a trip just to enjoy the architecture.

Dominik Schulte
The Sammlung Boros private collection of contemporary art features work by international artists from 1990 to the present day. Every few years the private collector changes the exhibits and makes them accessible to the public. Located in a converted bunker, it's so popular that you need to book a tour at least two months in advance. This is a go-to spot for celebrities like Kanye West and ASAP Rocky who've taken private tours.

Dominik Schulte
This well known German gallery focuses on conceptual and minimalist art. The Berlin space is the second Konrad Fischer location — the original opened in 1967 in Dusseldorf — and it features young international artists alongside depictions of the gallery's history.

Dominik Schulte
Located in the same building as Blain|Southern, this gallery fully realizes the potential of the unique former Tagesspiegel printing hall. 25-foot ceilings and an abundance of natural light make this the perfect setting for a collection curated by David Nolan.

Dominik Schulte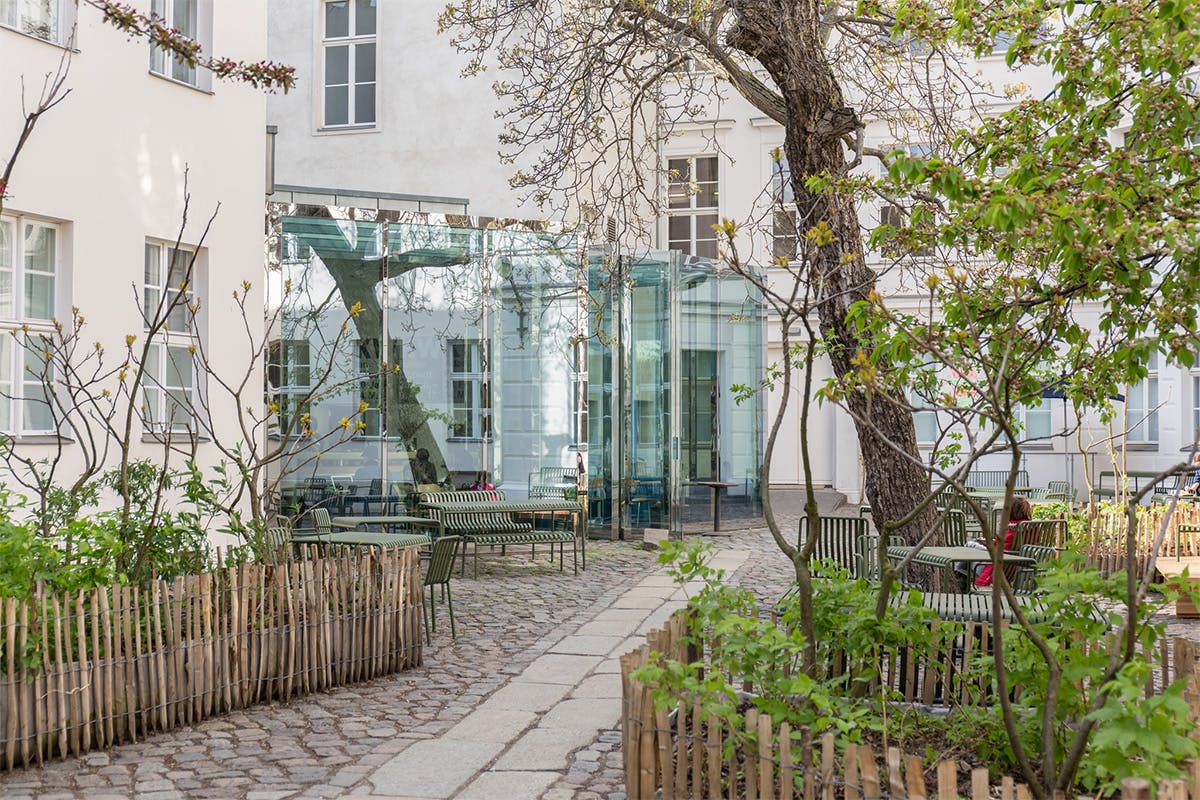 A contemporary art space located on Auguststrasse in Berlin's Mitte district, KW Institute is one of Germany's most important art institutions. KW has no collection of its own, instead, it acts as a laboratory for the presentation of exhibitions, artist ateliers, and the latest events in national and international contemporary culture.

Dominik Schulte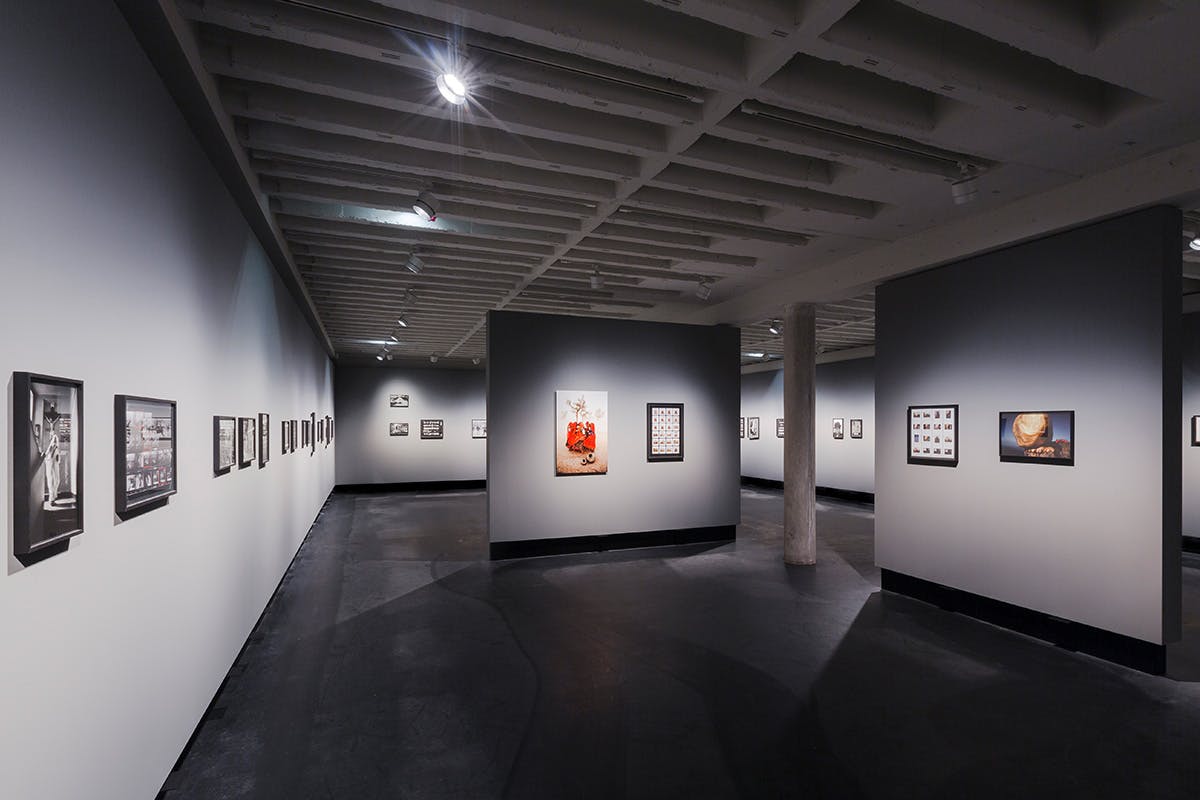 Formerly Amerika Haus, this exhibition venue features photography and visual media by renowned artists such as Irving Penn. C/O promotes emerging talent and accompanies children, youths, and adults on their journey to discovering the visual arts.

Dominik Schulte
This museum exhibits modern and contemporary art and includes permanent loans from the Erich Marx collection. Works by artists such as Joseph Beuys, Anselm Kiefer, Robert Rauschenberg, and Andy Warhol are on permanent display. The gallery is big and spread over two buildings, so even on rainy days, it doesn't feel packed.

Dominik Schulte
A museum of modern art, photography, and architecture with permanent and temporary exhibitions displayed across two floors.

Dominik Schulte
An ideal escape from the noise of the city, the "Museum of Stillness" is a quiet and calming place that offers visitors a place for contemplation and deep thought.

Dominik Schulte
Situated on Berlin's Museum Island in Berlin, the Pergamon Museum houses monumental structures such as the Pergamon Altar and the Ishtar Gate of Babylon.

Dominik Schulte
Home to one of the world's largest collections of 13th- to 18th-century European paintings, its collection includes pieces from artists such as Albrecht Dürer, Lucas Cranach, Hans Holbein, Rogier van der Weyden, and Jan van Eyck.

Dominik Schulte