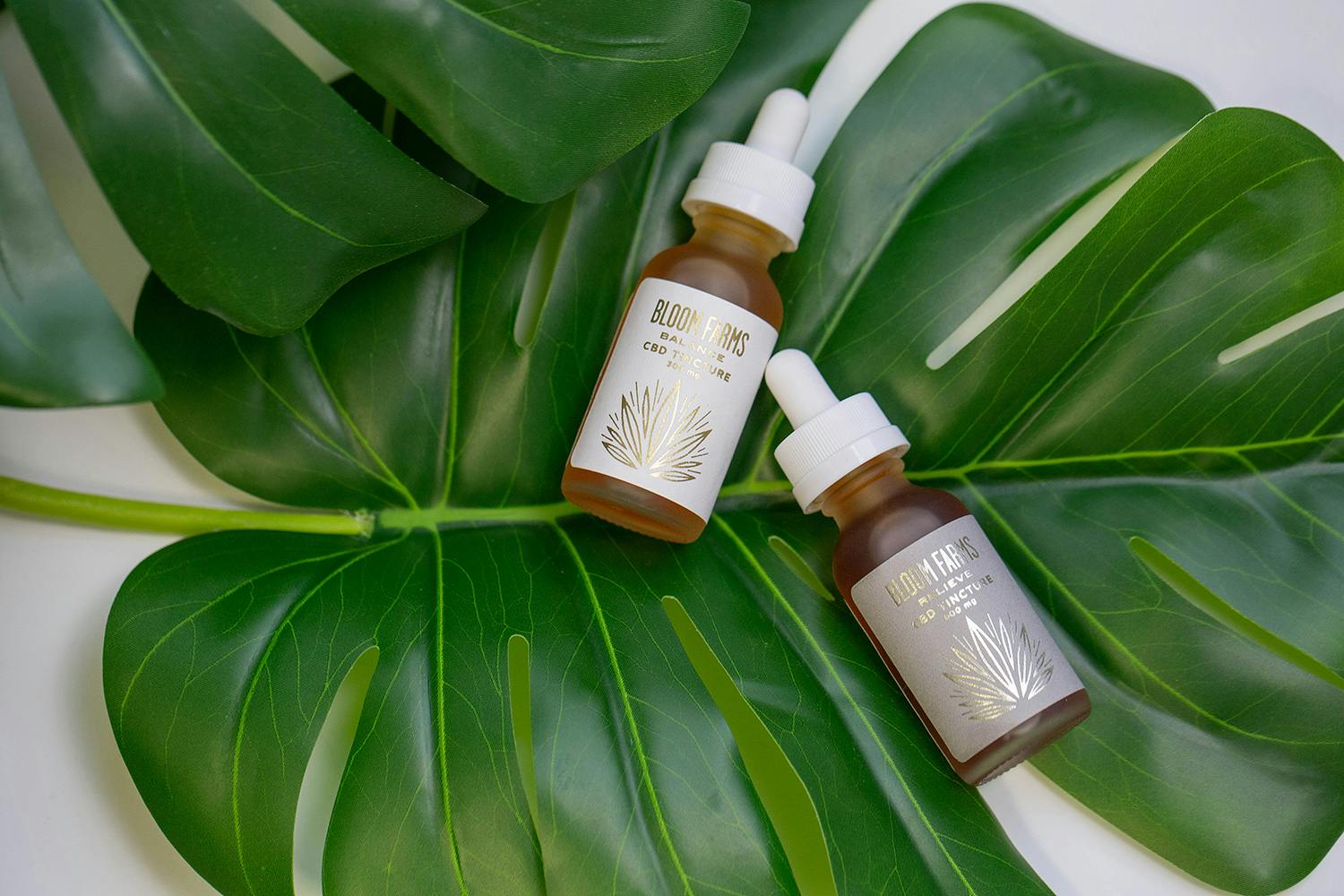 Cannabidiol (CBD) was one of the buzziest products to hit the wellness market last year, but it's not going anywhere as far as brands like Bloom Farms are concerned. The California-based cannabis company is introducing a new line of CBD tinctures that are "true full-spectrum, whole plant, and USDA Organic." The drops come in 300mg and 600mg doses and contain low amounts of THC (less than 0.3%).
"CBD is the hot ingredient of the moment but consumers need to understand that not all CBD is created equal," said Sallyann Parker Nichols, President of Bloom Farms CBD. "Bloom Farms is committed to quality and purity because we believe clean CBD with a naturally complete terpene profile is what will help people realize the many benefits they expect from CBD. Consumers will be hard pressed to find a CBD like this anywhere else."
CBD oil is often used to alleviate pain, reduce anxiety, stress and depression, and treat neurological disorders. Balance ($65) and Relief ($95) are both available to purchase in 45 states in the U.S. on the Bloom Farms website. Both products promote relaxation and restful sleep along with "mind-body balance and an overall sense of wellness."
Bloom Farms assures customers that the cannabis used in its products is "ethically grown" hemp that comes from "responsible family farmers." For every CBD product sold, Bloom Farms donates one healthy meal to someone in need as a part of its 1-for-1 program. The company is also planning on taking the CBD line to high-end retailers, health clubs, and medical offices along with creating balms, gelcaps and vapes.
For more information on the company, revisit our chat with Bloom Farms founder Michael Ray about how the marijuana industry is reacting to U.S. government's cannabis policy.