both, the Parisian footwear brand, has been making waves recently, as seen on celebrities such as Gigi and Bella Hadid, Jaden Smith, and Jack White. The brand has also collaborated, in the past few years, with David Mallon at Souvenir Official, as well as the Paris-based footwear brand Clergerie, headed by David Tourniaire-Beauciel who was the mastermind behind the now-legendary Balenciaga Triple S.
both has been popping up on all the right people in all the right places due to the brand's iconic silhouettes and their innovative philosophy. From its foundation in 2016, both had a singular idea: to explore every design and manufacturing possibility of a single material, rubber. The label uses a specific technology for vulcanizing natural rubber, which allows them to incorporate leather and other experimental materials into their manufacturing. The design also takes a hybrid approach, combining potentially contradictory silhouettes from formalwear or workwear, and fusing them with clean aesthetics that merge perfectly with their iconic rubber soles.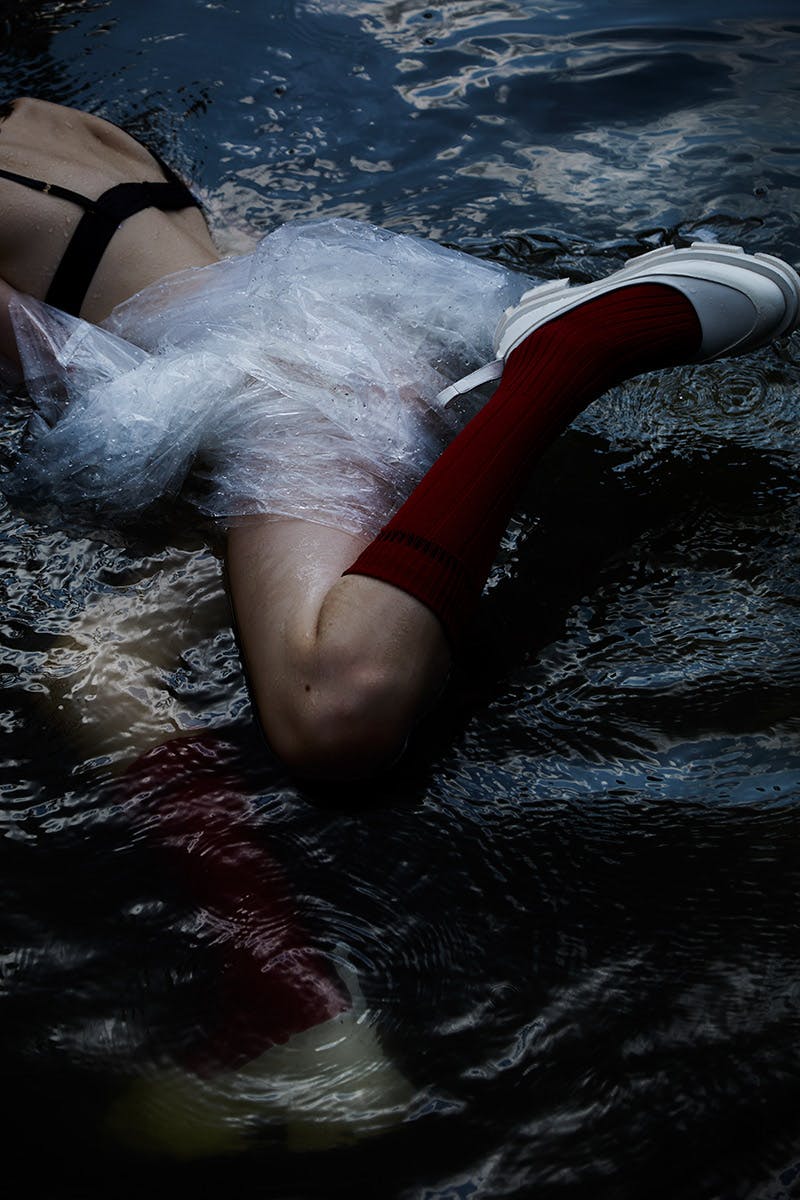 As a Paris-based brand with Chinese heritage, both also uses a global approach to their designs and collaborations. Not afraid to shy away from politics, both teamed up with Souvenir, whose EUnify hoodie — aka "the blue Brexit hoodie" — features the circle of stars from the EU flag, but without that of the UK. For both's capsule collection with Souvenir, they reissued the same hoodie in red — a nod to the Chinese flag — along with a low-top canvas sneaker with rubber dip lace and accessories including a rubber cardholder.
For SS19, both launched their "Made In" collection, which was inspired by traditional and contemporary Chinese visual culture. The collection borrows a traditional Chinese color palette, as seen in its use of mirrored gold leather, along with references to dragon costumes in Chinese New Year festivals.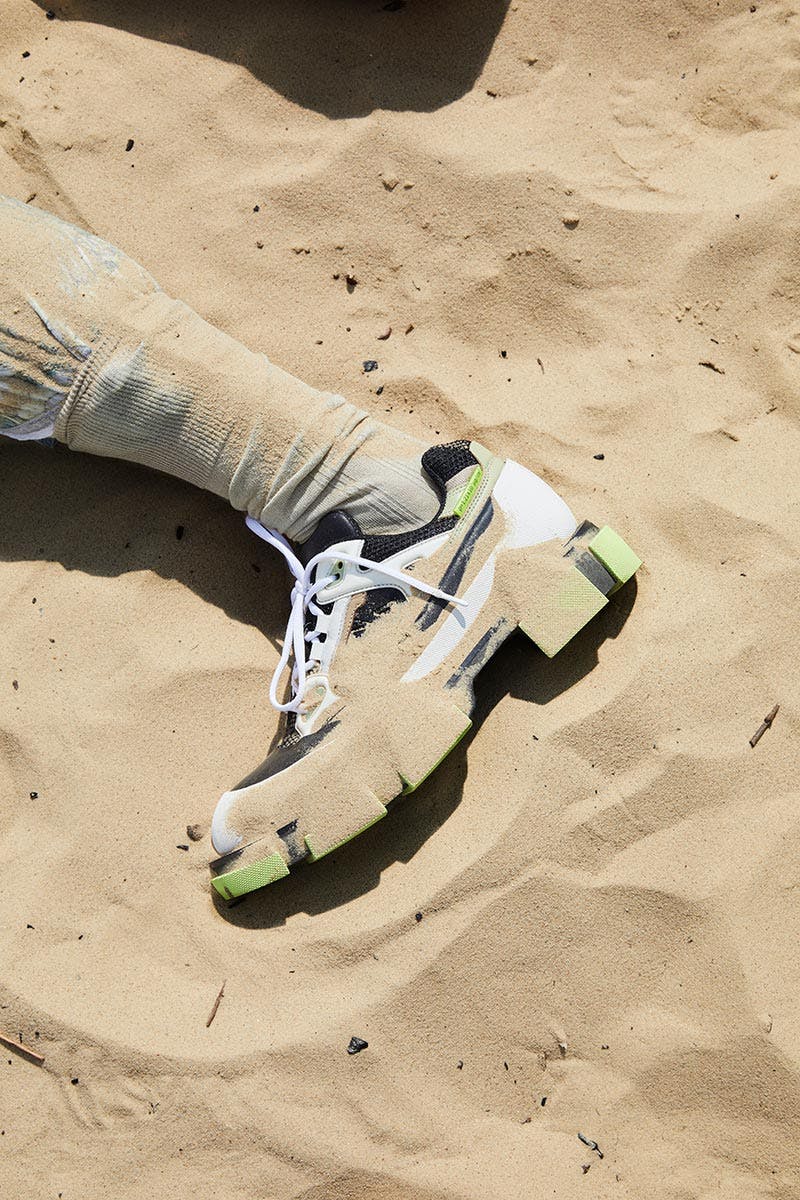 Their upcoming SS20 collection is called "dune," which takes the warehouse aesthetics of rave culture as inspiration. The shoes sport acidic, neon colors native to '90s rave aesthetics, but contrast rave's industrial look with natural materials such as jute or cork. For the first time, with SS20, both will also be launching a line of bags and small goods, including a travel set.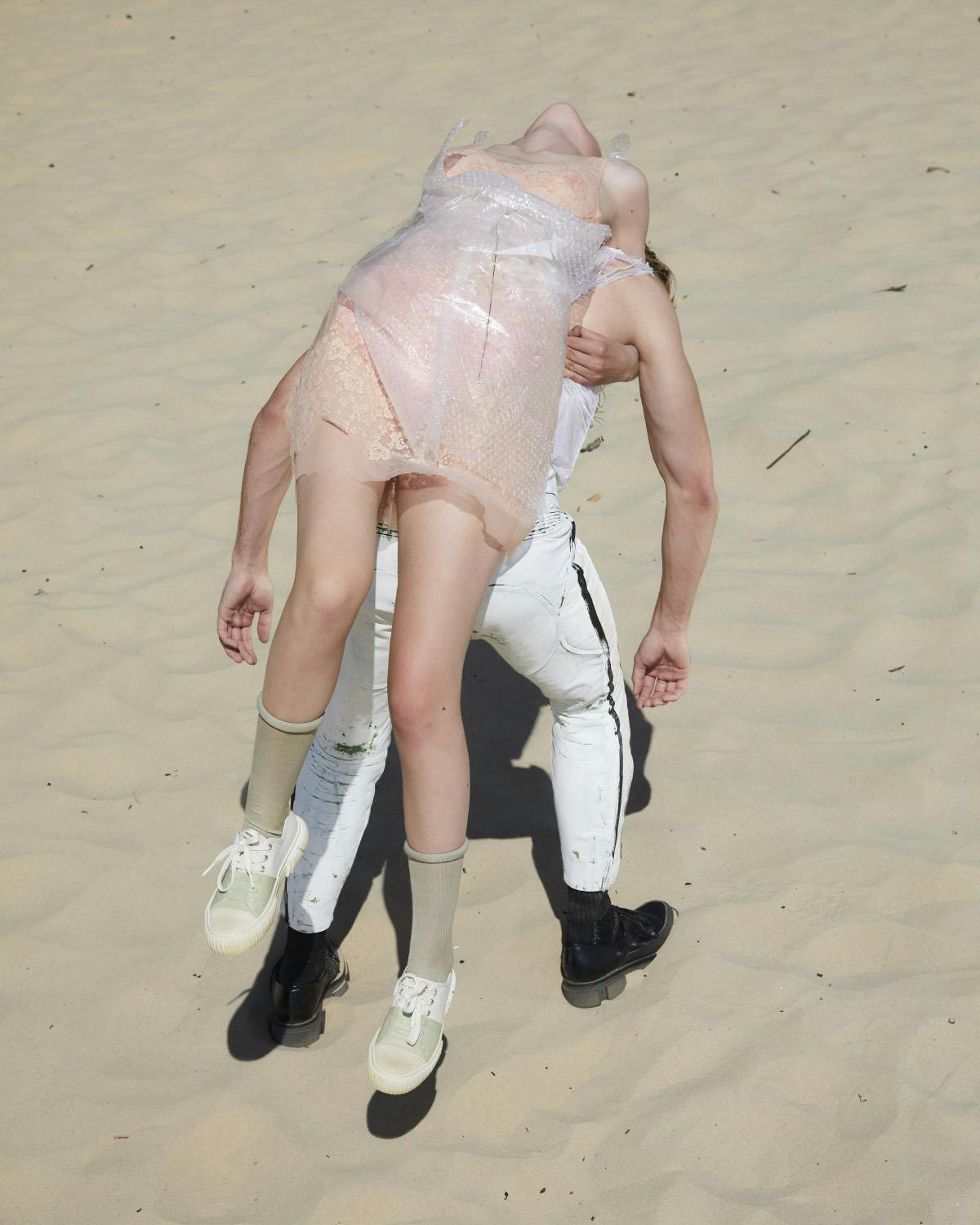 Head to both.com for more information.