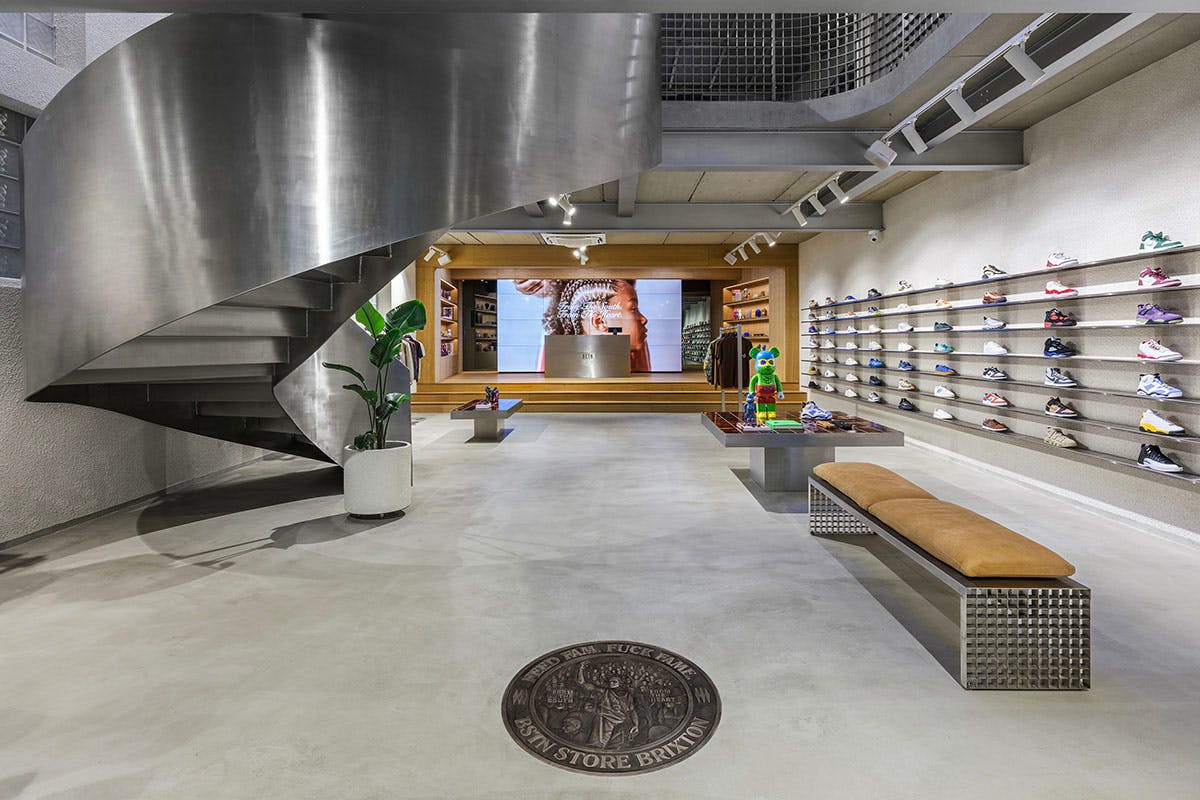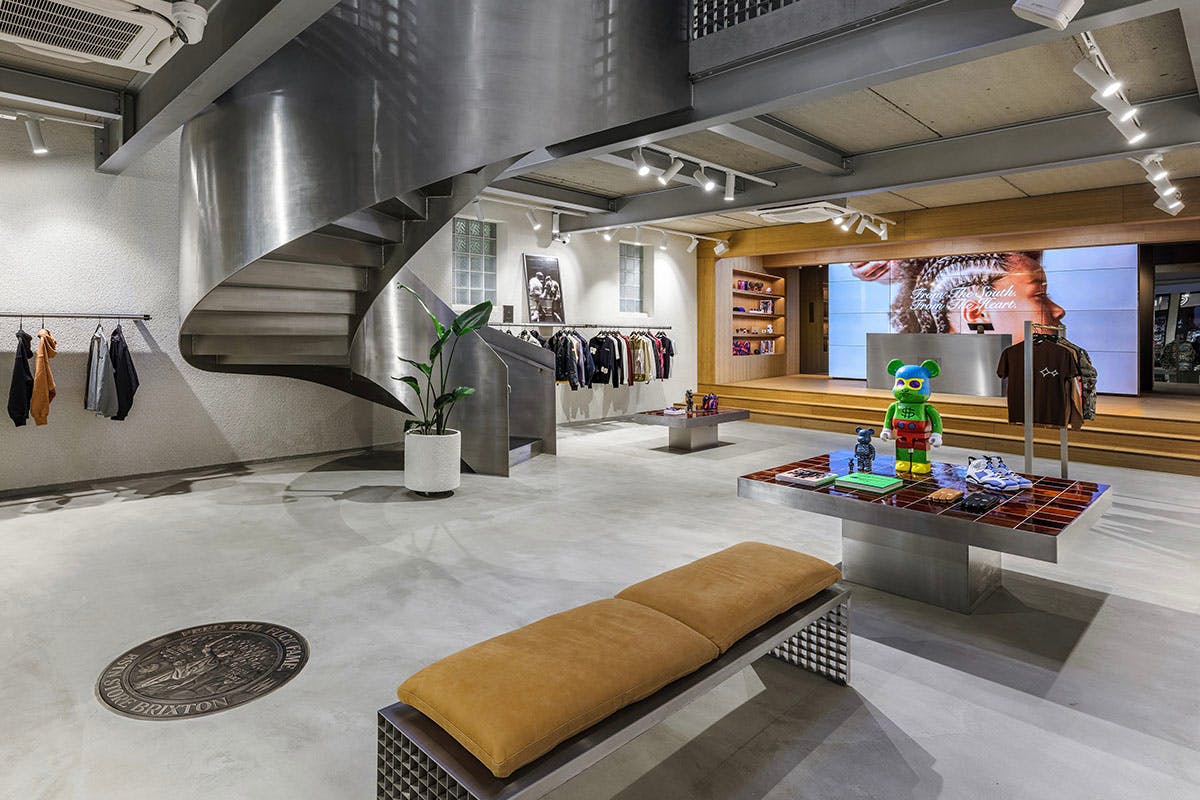 From Germany to Brixton, BSTN has spread its wings to bring a new physical storefront to English shores. Nestled in the heart of South London, BSTN has kicked open its doors, "From the South, From the Heart."
Expect the unexpected. An apt saying in the peculiar world of fashion, I'd say. Anything can happen at any moment, and for me, BSTN popping up overseas, in Brixton of all places, was one such surprise.
Touching down as the Munich-based retailer's first international store, BSTN Brixton marks a moment in the continued shift of the district's landscape.
A thriving community rich in culture and character, Brixton serves as the perfect backdrop for BSTN's international growth, ensuring strong roots in a part of the capital that, culturally, has played an instrumental role in the rise of the streetwear and sneaker scene of England's capital.
As per the expectations of modern retail spaces and experiences, the new destination has been designed to serve as a community hub rather than a one-note shop. To see to the success of its intent, the upper floor plays hosts a dedicated hub, dubbed the B-Hive, named for its collaborative nature, as well as the neighboring Beehive Pl.
The multi-purpose event space will regularly host community events ranging from panel talks to workshops and charity events, delivering what is an essential service to fast-developing areas in which such spaces are often left neglected or removed.
Situated on Brixton Road, the space combines high-tech contemporary materials with a retro-futuristic interior for a finish unlike anything else you'll find locally.
Through a carefully curated material selection, the building blends futurist elements with vintage style, contrasting stainless steel with sanded concrete, wooden interiors, and an exposed aluminum roof utilized as a visual display.
For those fancying a trip south of the river, you can find the newly opened BSTN Brixton store at 395-397, Brixton Rd, London SW9 7DG. Good hunting!