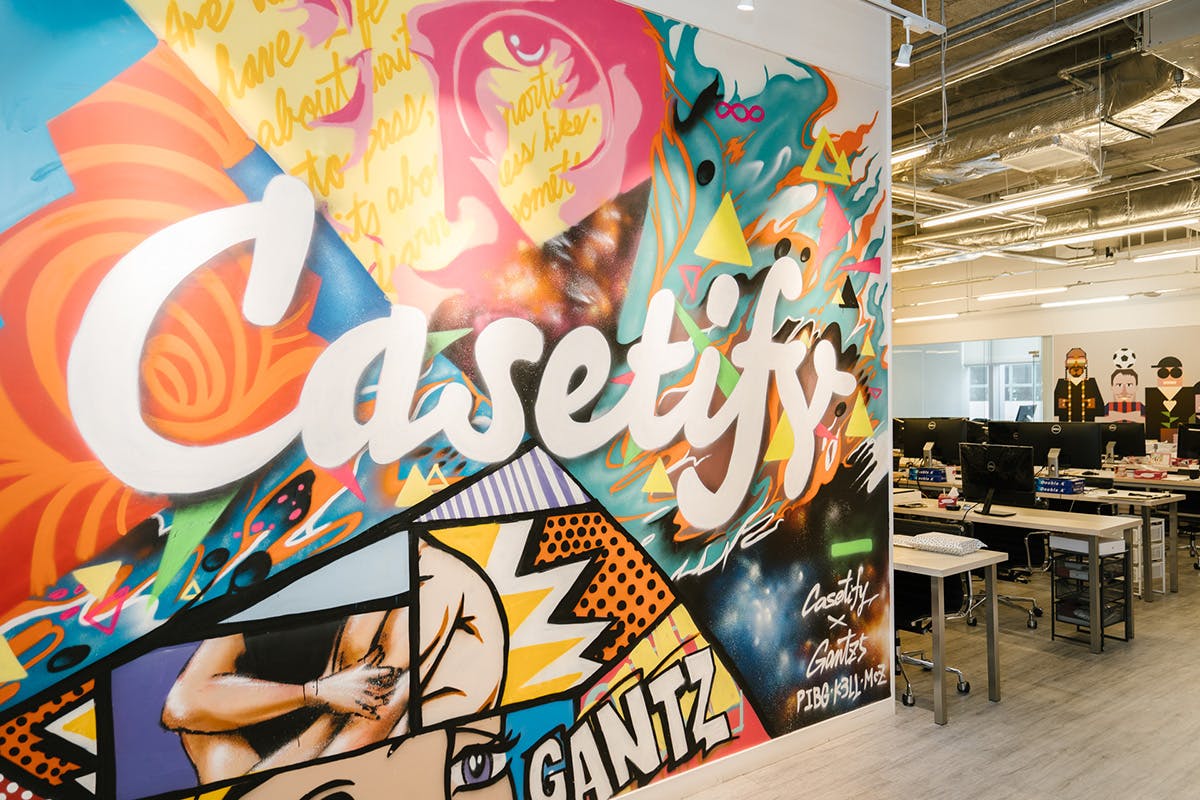 Edit: This article is from 2020, but we wanted to reshare in our honor of our Not In Paris collaboration with Casetify
"The show must go on," says Wes Ng as he looks out into Hong Kong's skyline. Despite the city's recent recession, tech accessories imprint Casetify shows no signs of slowing down. We're sat between collectable art goods and designer furniture 11 floors up, a surrounding which might suggest the studio of a street artist or interior designer, but to Wes, all these roles are all part of the same creative scope. "We don't look at our phone cases as a commodity, it's a canvas for creativity, a design challenge."
In a time when there's constant praise for the multi-hyphenated creative (or "slash" as the influencers prefer to be coined), staying focused on one craft is seemingly difficult, but to Wes and Casetify – patience, creativity and quality remains at the core of the brand. With over 1 million Instagram followers, Casetify is often spoken of in the same breath as Vetements, BAPE, Colette, or even Kylie Jenner (whose selfie reflections frequent the brand's IG account). With a booming online store and three retailers – one conveniently position by the IG-friendly Monster Mansion where Transformers was shot - Wes retorts the idea that "retail is dying." His outlook on localization and custom strategies means that Castify is currently one of three highest grossing brands in his genre.
We caught up with Wes Ng to learn about his strategy and to figure out what the margins are for a phone case, especially when a Vetements collaboration is priced at over $200 USD.
How did you start Casetify?
I was born and raised in Hong Kong, then I studied communication design in Australia. After I graduated, I came back to Hong Kong to work at Fox. I designed the web products and TV interfaces, and then I moved to NOW TV and supervised the creative team.
I remember Steve Jobs giving a talk at his Keynote back in 2010 and thought to myself that it'll be a great idea to create an app for iPhones. Back then, everyone was using Blackberrys, so it was hard to convince my friends. A year later, I started using iPhones and Instagram but couldn't find a phone case that I liked, so I decided to start an app where you can turn photos from an Instagram feed into a phone case. The app was called Casetagram, and it allowed you to create custom phone cases based on your photo feed.
In the first year, we got great traction. The second year, people started copying us, so we bailed on the customization idea and started a brand instead.
What are the pillars of Casetify?
Customization, authenticity, creativity. Which is why you see a lot of art – it's very visual.
Casetify has been around for nine years, how has the mission and service changed over time?
There's been various stages, which all added up to become what the brand is now. When we first started, customization was always at the core. Then, when we grew, we wanted to be able to put on artists who can use the phone case as a canvas. After we explore this form of creative expression, we decided to open up the collaboration with fashion brands and retail forces.
Our first lifestyle collaboration was with Colette. The Apple watch bands are widely available, but back in 2014, we were the first to tackle this accessory from a creative angle. Our collaboration broke the internet and sold out in a couple hours. Afterwards, we were able to work with Thom Brown, YSL, Coach, and now, Coca-Cola.
Tech accessories haven't always been cool, is it a mission for Casetify to change this?
Back in the day, phone cases were grouped with mouse pads, computer cases, or laptop bags. You never really see tech accessories with fashion, but we're trying to make people think differently, to show that a phone case can also feature great design and express creativity.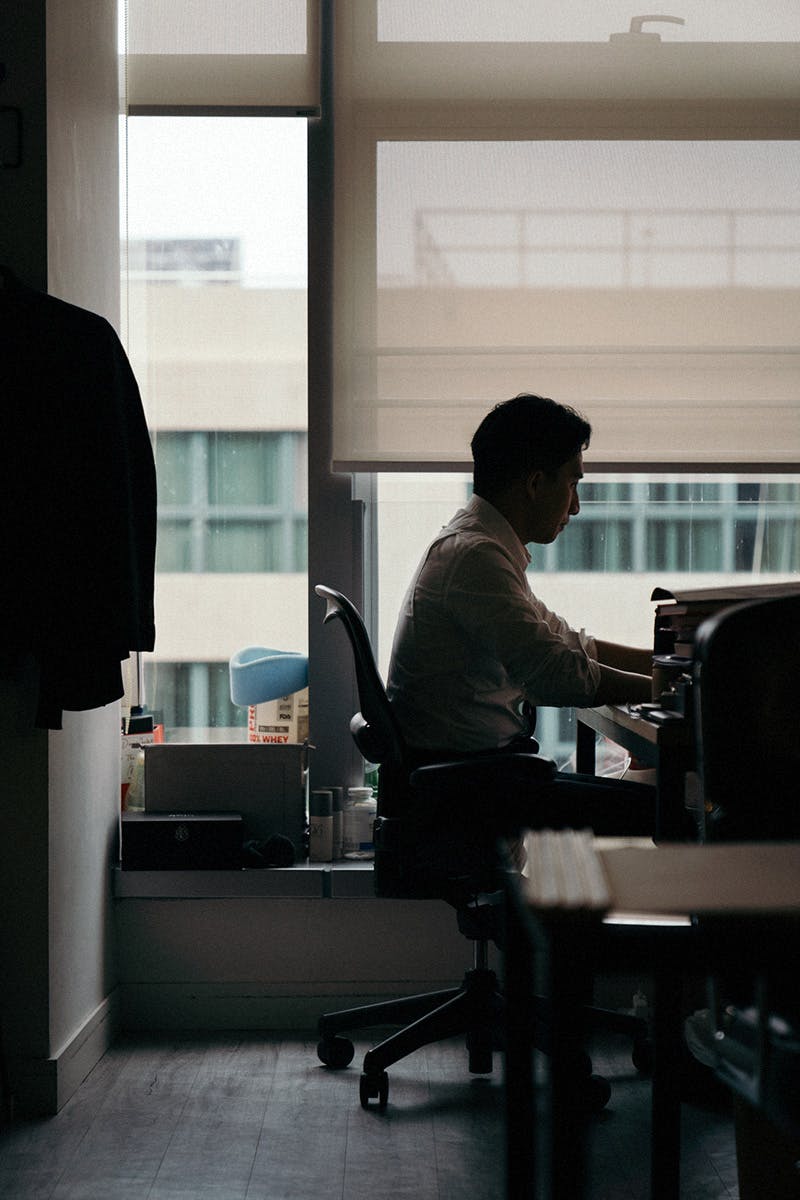 Collaboration is at the core of streetwear – how do you ensure your projects are memorable given that you only have a few key products in your brand?
As a designer, I don't just want to put a logo on the back of the case and call it a day. Customization and aesthetics is important, and our team constantly tries to push this. There's nothing wrong with a Pokémon phone case you can buy from the street markets, but why does a Casetify version work so well? Because there's an unexpected element. The illustration might be different from the usual storyline. Collaborations are driven by curiosity. We want to add something new to the culture that excites someone. We spend a lot of time on the design process and study current trends before adding our own DNA.
Many brands are pulling back from wholesale to have greater control on margins but also better curation. How does Casetify work?
We'll make a mock-up, take orders, and then produce. Sustainability is the topic right now, but we've always made on-demand and work very hard not to mass produce. It's been a debate internally on whether wholesale is good; wholesale means eyeballs, but the margins aren't as flexible because you don't control it. Traditionally, if you fill a big PO, you're looking at selling more, but if Walmart orders a big PO, they have the right to return what doesn't sell, and then there's surplus. The traditional wholesale system doesn't work for us; this is why we're 99% B2C.
Casetify is based in Hong Kong but its Instagram reflects a very international audience. Does being from Hong Kong matter to the brand?
We're based [in Hong Kong], but we actually started in the US which is our biggest market. 20 years ago, when a joke was shared in the United States, someone in Hong Kong might not resonate with it; but the internet has really helped globalization, and now memes and trends are all inclusive. Social media plays a huge part in this – everyone's using Instagram and watching Netflix. We never look at ourselves as a US or Hong Kong company, we're just a cultural company. We're not bound by any boundaries. But since we work with artists from around the world, I've been fortunate to be able to introduce an artist I met in Japan to the States – and that's the mission in our collaboration, to bridge creative cultures.
When a Vetements phone case is costing more than $200 USD and a DHL collaboration is priced around $50 USD, there's a huge profit margin. Are there any misconceptions with how much it actually costs to make a Casetify phone case?
I'm sure people have an idea of what an average plastic phone case will cost. But we spend a lot on quality control; it's three times higher than your usual phone case. All our phone cases go through drop tests, which we run to ensure longevity. The impact cases even have military graded certificates. Casing for extreme spots is something we want to look into too.
You're one of the highest gross tech accessories brands in the world with over 1 million Instagram followers – what advice would you give startups that want to achieve success with one key product?
We've been working on tech accessories for the past nine years. We could have expanded to different verticals but we stuck with one product, one mission. Being patient is important. People have asked why [we] don't apply the same prints and graphics to T-shirts; we turned down these ideas to focus on making the best possible phone case. Focus is really important.
Shop our Not In Paris collaboration with Casetify below