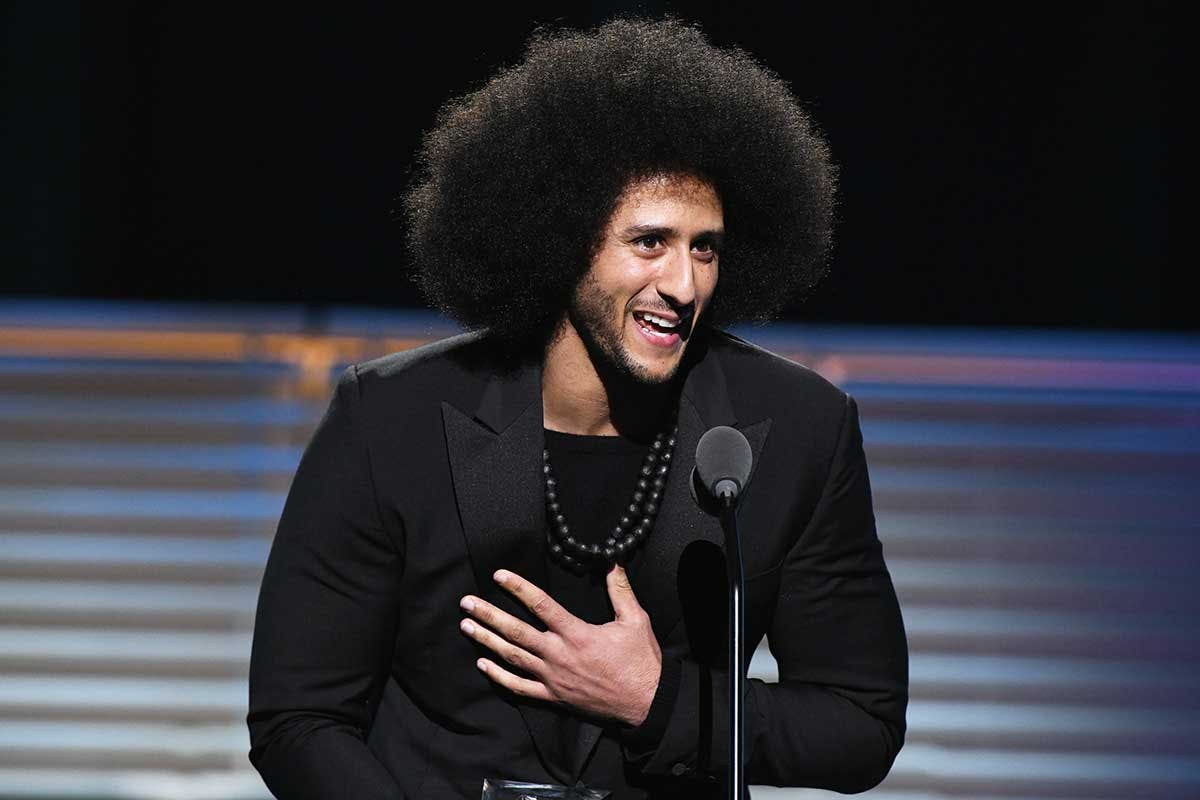 Colin Kaepernick is releasing a memoir and starting his own publishing house, Kaepernick Publishing, The New York Times reports.
Speaking to NYT, he explained, "I want to tell the story of my evolution, and the events that led me to protest systemic oppression, in hopes that it will inspire others to rise in action."
Kaepernick told USA Today why he decided to launch his own publishing house, rather than releasing the memoir through other publishers. "The manipulation, the colonization, the distortion of stories, narrative, history, has been done forever."
He added, "This is a way for me to be able to counteract that and begin to decolonize that and centralize the narrative of not only myself but other black and brown writers and authors."
The currently untitled memoir will also be released via Amazon-owned audiobook platform, Audible. The platform is expected to host audio versions of future Kaepernick Publishing releases, too.
This isn't the first time Kaepernick has announced plans of penning a memoir, however. In 2015, Kaepernick revealed that he was working on a book for HarperCollins, which was never released. The former San Francisco 49ers quarterback is also working on a TV comedy series with Ava DuVernay.