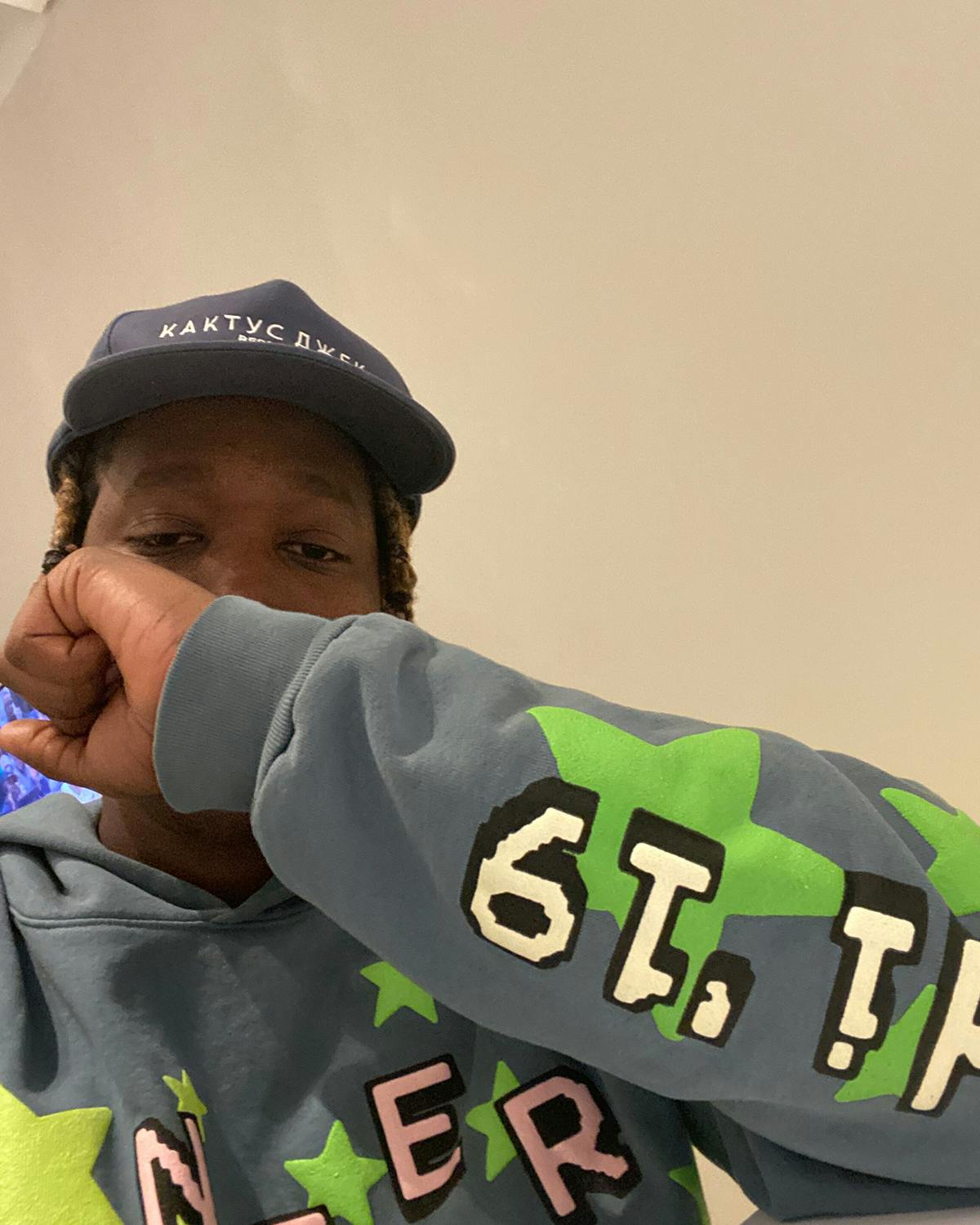 On this episode of Vibe Check, we talk to Cactus Jack artist Don Toliver, who released his first studio album Heaven or Hell back in March. When the pandemic hit, tours, festivals, and the ensuing promotional appearances were instantly canceled, leaving Toliver in a bit of a holding pattern.
In some ways, it paused the momentum on his career, but it also gave him time to reflect on dropping an album he feels is his best work to date (2:09). Toliver also talks about working with creative greats like photographer Kenneth Capello (1:20) and fine artist Matt McCormick (2:09), who did the cover art for Heaven or Hell, and why this is the ideal time to lock himself in the studio and avoid all distractions (9:43).
The following interview has been edited and condensed.
Jian DeLeon: You've worked with Kenneth Cappello for a bit, most recently on that Jackboys SNEEZE magazine cover. How did that project come together?
Don Toliver: Ken shot "Can't Feel My Legs." So me and him really been locked in, but it was definitely a pleasure ti have him him to take those photos. SNEEZE magazine is definitely a great a look. Anything that got to do with me and the whole gang is always a plus.
JD: One thing I appreciate is the eclectic range of influences you have, from Toro Y Moi to working with Matt McCormick on your album art. What made McCormick's aesthetic a good fit for you?
DT: One of our friends Easy Otabor was the man who made the call on Matt McCormick. Easy brought it to the table and everybody was rocking with it. After that, me and Matt just locked in. He understood what I wanted, and we made magic.
JD: If this pandemic hadn't hit, you'd be on tour right now for Heaven and Hell. How are you keeping the energy up post-album release?
DT: I really fought for that moment for me to be outside and touch people — that moment I dropped my greatest work to this day — and it kind of got taken away. It put me back in the same position I was in before, but I was just able to drop some of my best work before the storm came.
JD: In a previous interview that you grew up with a lot of video games, some of the ones you talked about were Jak and Daxter and the older Grand Theft Auto games. Have you gotten back into gaming during quarantine?
DT: Honestly, I've been just using this time to get in the studio more than probably I ever could. I have the studio booked all to myself. In many ways it's a "no distraction" time. There's a lot of time for me to figure out myself more than I've ever figured myself out. I've been in the studio trying to cook up crazy records, thinking of moves to make, and whatever I want to do for myself at this point.
JD: What's your quarantine drip like? Do you live in Jackboys gear?
DT: I wear hoodies, sweatpants, and slippers, man. I haven't put a pair of shoes on all quarantine. I'm wearing a lot of Jackboys merch; I'm wearing the Heaven or Hell merch; I'm definitely merched out right now.
Stay tuned for new episodes of Vibe Check every Tuesday and Thursday.