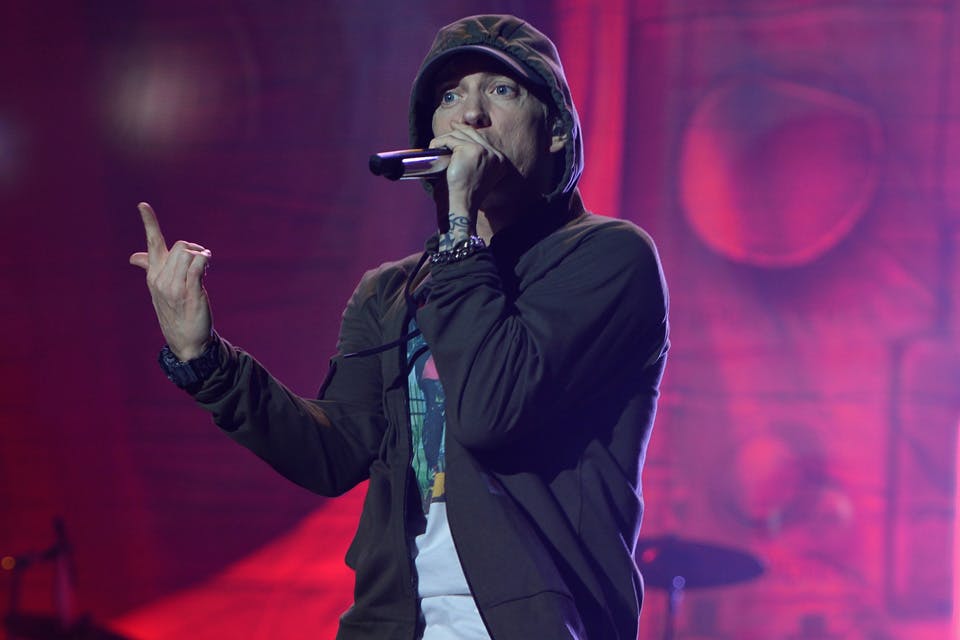 Eminem's latest diss toward Machine Gun Kelly appears to be working in his favor. According to Billboard, the retaliative "Killshot" broke YouTube records after racking up more views in 24 hours than any other hip-hop debut in the site's history.
The official audio gained 38.1 million views upon its release last Friday, which, YouTube says is the third highest debut ever on site. Elsewhere, Kanye West and Lil Pump's "I Love It" also broke a YouTube record, gaining 13.9 million views within 24 hours.
"Killshot" however, follows on from MGK's  "Rap Devil" penned in response to Shady's Kamikaze song, "Not Alike." In an interview with Sway, Eminem spoke on why MGK's controversial comments regarding his daughter, Hailie, catalyzed his response. Revisit below.
In other music news, Young Thug threatens Kanye West over 'YANDHI' feature.