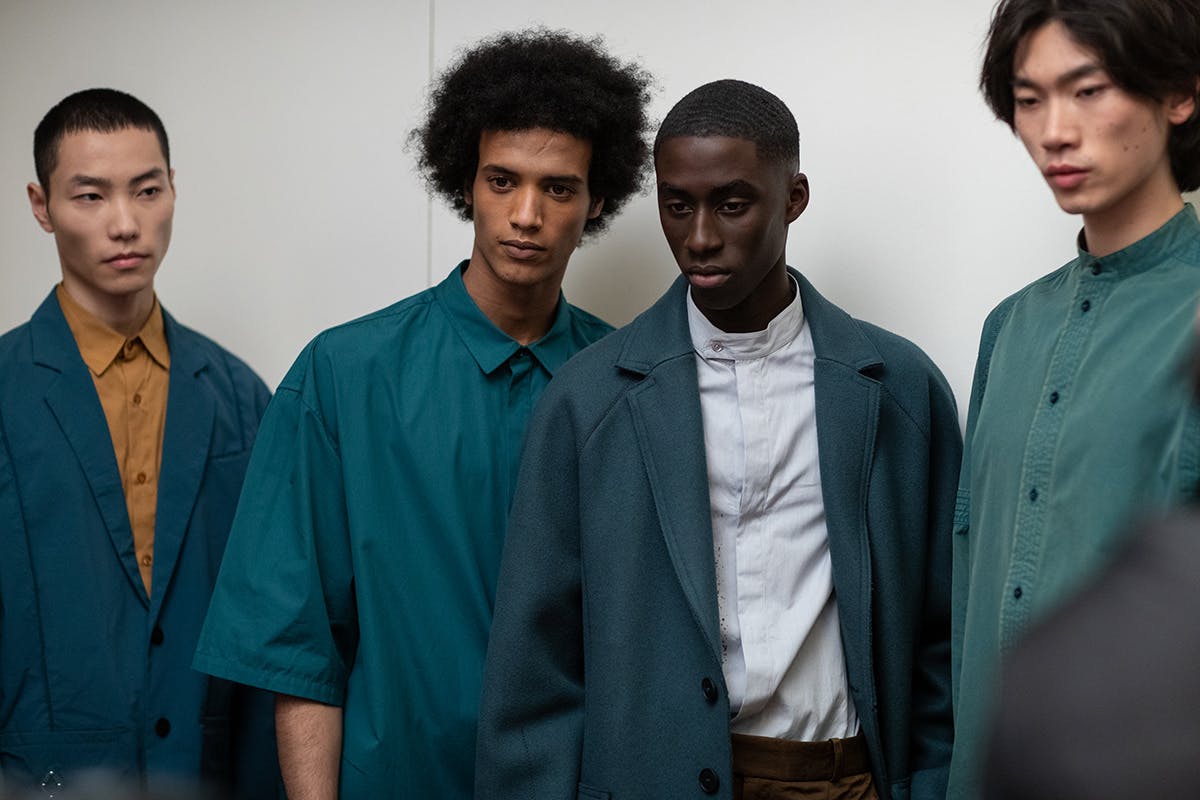 Streetwear is far from dead. Anyone stating otherwise hasn't opened their eyes to a reality where the once clear distinctions between the design aesthetics and business models of OG streetwear labels, and those of luxury and fast fashion brands — looking to make a quick buck by appropriating streetwear's sartorial codes — no longer exist. The resulting homogenized men's fashion landscape has been this way for years. What is true, is that the form of "streetwear," as it's perceived by the mainstream media and shopper, is partially about to change. That's if it's up to the influential consumers who drive trends.
In a recent survey that polled the Highsnobiety audience, we laid out how our generation's relationship to fashion and luxury has changed in the weeks following the global Covid-19 pandemic. The "Immunized Shopper" has a new generational approach to the world, and has developed an immunity to classic desirability drivers and the more shallow aspects of luxury. For this group of young, sartorial connoisseurs, "minimalist styles" ranked highest in terms of post-pandemic aesthetic attractiveness, with 53 percent of survey respondents stating they found the style more attractive than six months ago. "Outward validation, it seems, has taken a backseat to a more self-assured sense of taste," noted Highsnobiety's editorial director, Jian DeLeon.
The sentiment of a "less, but better" lifestyle in relation to their fashion purchases was straightforward. Next to "minimalist styles" ranked "classic streetwear" (43 percent), "seasonless staples" (35 percent), and "subtle colors" (21 percent ) all topped the list and have gained popularity over the last six months. Conversely, young consumers appear to have fallen out of love with logomania, monogram prints, and bright colors, which dropped 54 percent, 25 percent and 20 percent, respectively. Data provided by Lyst echoes the decline with searches for logoed menswear items dropping by 82 percent between now and this time last year.
While these aesthetical shifts were already looming over the fashion industry — driven by consumer fatigue around Gucci-esque more-is-more fashion — the current pandemic and the world slowing down have certainly sped up the process. Enter the age of "silent" streetwear.
"The decline of 'loud' designs, logos, and colors means that the familiar menswear language, like the mantra 'god is in the details', is making a return," says Nick Paget, senior menswear editor at trend forecaster WGSN. "Fabrics and washes [will] become more important, as will trims and clever features relevant to a consumer's lifestyle. Hand-craft and considered [details] will be key once again. The patina of age, too, will become more attractive."
At its core, this is where "silent" streetwear sits. Where streetwear as we know it today is characterized by rambunctious graphics rooted in subcultural references and messages — quite literally worn on the chests of a group signifying they're in-the-know — "silent" streetwear lifts the veil. It doesn't have to hide behind empty hype, loud graphics, or difficult silhouettes, because when stripped back to its bare essentials, quality, construction, and level of detail stand on their own.
At its core, "silent" streetwear isn't new. Brands including YEEZY, WTAPS, and Reigning Champ have long been purveyors of the aesthetic, while luxury brands including The Row, 1017 ALYX 9SM, and Jil Sander — under leadership of ex-Supreme designer Luke Meier — in recent seasons have seamlessly evolved their men's design language towards one where luxury streetwear staples are subtly perfected. Yet, with consumer sentiment towards loud streetwear rapidly changing, an influential growing group of "silent" streetwear devotees are dictating the direction of menswear's next move.
It's in line with the changing expectations consumers place on brands today. In our survey, 62 percent of respondents say they find quality more important than six months ago, while other dominant desirability drivers include being "a timeless brand" (48 percent ), "the durability of a product" (45 percent ), "timeless product silhouette" (45 percent). Intriguingly, 41 percent finds "sustainability" more important than six months ago. On the bottom are "the advocacy of key opinion leaders and friends" (4 percent), a garment having a "noticeable logo" (7 percent), and "signaling status" (10 percent).
Narrative and radical transparency therefore become critical. It's how you stand out when all minimalist fashion tends to look similar. It's how you convince a group that equates streetwear with status, cultural literacy and belonging to a tribe to think that, actually, spending cash on a logoless, toned-down garment can be just as meaningful.
"These labels are definitely challenging our preconceived notions of what it means to be a luxury brand and furthermore their place within the streetwear world," explains Dean Cook, head of menswear buying at London retailer Browns. "The perception of these disrupting brands like WTAPS and Reigning Champ has changed hugely. They've been able to open up a new world in terms of fashion. By creating their own niche and market, silent streetwear labels capitalize on a conversation that we didn't even know we needed until they came along."
It's streetwear 2.0. Where streetwear originally used its voice to tell the stories of the kids overlooked by the established system, "silent" streetwear brands are showing the traditional fashion industry how a modern day fashion brand should look and behave now that they have a seat at the table.
"Those that once craved labels and pieces for the masses have now grown up and with it, their taste for the more unusual, and high quality is what sets them apart," Cook continues. "They don't want just the logos and the rep that goes with it, but something more elevated while still speaking to their world and community. There is still definitely a market for those brands but the tastemakers have moved on."
Like the audience they cater to, streetwear brands too have matured. They're no longer the nascent labels afraid to sell out they once were. They now have global distribution networks, are receiving large investments, and some are even valued at up to $1 billion. This enabled the brands coming up in the early 2010s to hire top tier talent, source the best quality fabrics, and produce in the world's best factories, challenging luxury fashion's authority and cavalier attitude. It's now allowing these early adopters to progress the cultural conversation forward and, once again, bypass the luxury brands who have hijacked their aesthetic, distribution model, and communication strategy in recent years.
For luxury streetwear to live, it must die. Those who have already long rejected the label of streetwear, including 1017 ALYX 9SM, A-Cold-Wall*, and Fear of God, have become important templates for showing what "silent streetwear" may look like when adopted by luxury labels going forward. Each has made a radical shift towards sustainability, minimal design focussed on craft and detailing, and democratic community building. Younger brands like Reese Cooper, Athletics ftwr, and Auralee are following suit.
"I believe people are seeking the essentials," says Ryota Iwai, founder of minimal Tokyo-based label Auralee that mixes street and workwear with high quality classic men's staples all made in Japan. A sneaker collaboration with New Balance, now in its third season, is testament to the brand's duality. "While trends are volatile and speak to a moment in time, great materials, quality, and earnest craftsmanship will be necessary and relevant in any era, and people will always have an eye for this. People will start dressing for themselves again."
Hyped streetwear as we know it won't disappear, yet silent streetwear will continue to mature as a new subsection now that streetwear has become such an ambiguous term. It will creep in across every price-point and product category, all leading up to the perfect evolution where the contrariety between streetwear and luxury can no longer be observed.