Experience this FRONTPAGE story and others in the new issue of Highsnobiety Magazine, available from retailers around the world and our online store.
In a single word, the songs of Ethel Cain are melodrama: heightened emotions, all-consuming sound, and stories filled with tragedy and trauma. The promo photos for her album Preacher's Daughter cast Cain as evocative and beguiling, one half a penitent woman conforming to the rigid patriarchal rule of the Southern United States, the other half a wayward pin-up girl with an air of doomed mystery – it's no surprise the artist made her New York and Paris Fashion Week debuts this year walking for Eckhaus Latta and Miu Miu, respectively.
For all the intensity of the character she embodies, the woman behind Ethel Cain (real name Hayden Anhedönia) is almost disarmingly down-to-earth, as much of a girl next door as her stage persona is a girl gone bad. Born in Florida but now residing in Alabama, the native Southerner listens and observes as much as she acts, like a child in her room passing time by making up ghost stories. The restless creativity that drives her quickly shows itself, and her endless enthusiasm for creation itself, regardless of medium, bubbles up — she's currently in the process of charting out the larger Cain family tree, not just as future albums but as an entire multimedia cycle which includes a novel and film. "Every project, whether it's film or photography or music or a novel, it all starts with a story and a place and a setting and a character," she explains. "It's that seed that grows into different things. All these different mediums begin with a time and a smell and a temperature. I just close my eyes and imagine myself here, present in this world."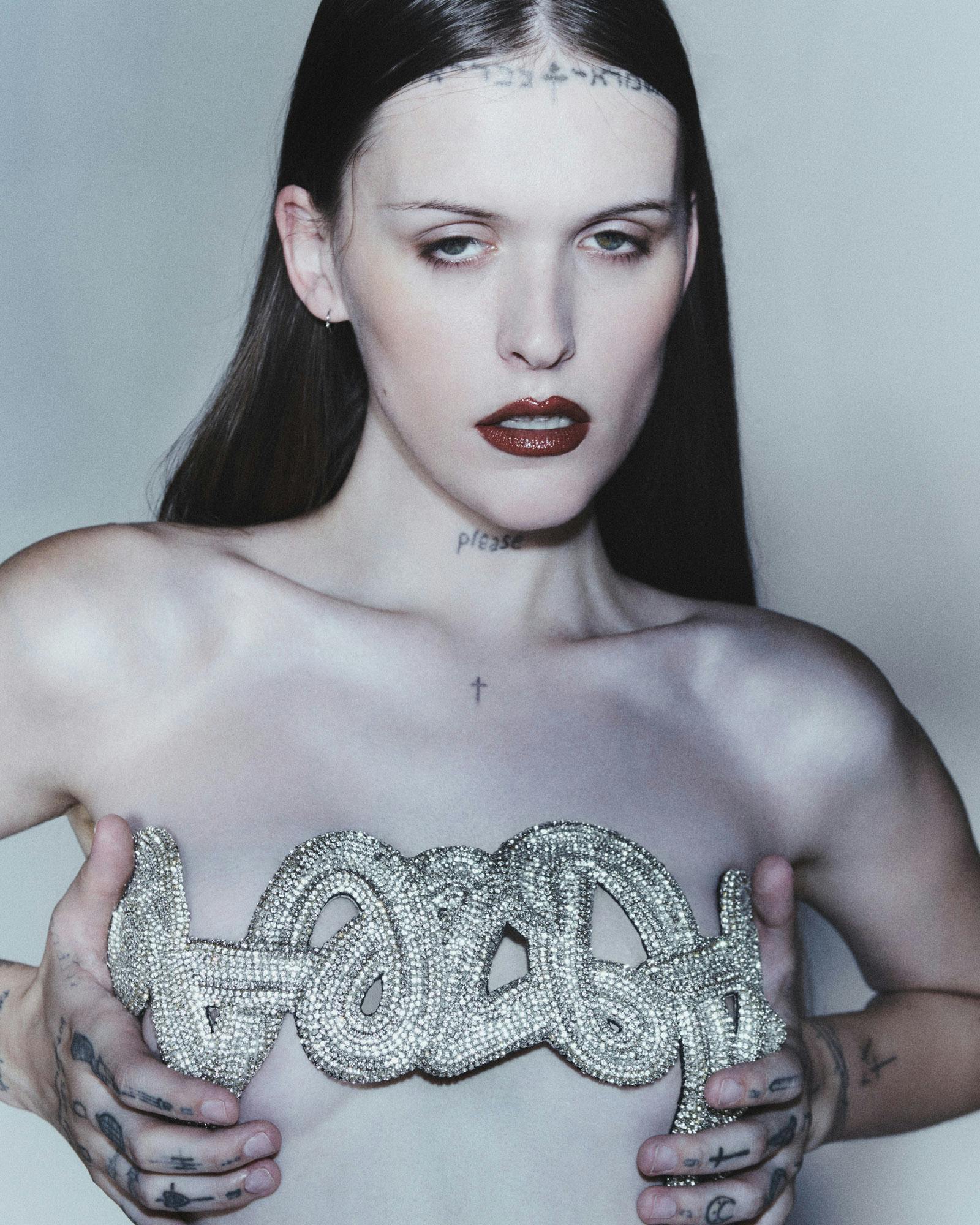 As Ethel Cain is courted by a new and glamorous world, there's always a little fear of losing touch with the roots that are so dear to her. "I was telling my manager I was having a little bit of an identity crisis when I went to New York for Fashion Week, because I was like, this is the antithesis of everything that I am," she confides. "But I think there's a difference between moving to the big city, completely diving head first into this lifestyle and shunning everything you are and being some rich snobby sellout or whatever, and just going and partaking in something. I flew to Paris for the campaign, and I went to New York and I put on a fancy Givenchy blazer and Givenchy boots and went to the Givenchy after party. And then I went home to Alabama and I sat my ass back in the river. So it's fun, but it's not my life, it's somebody else's life that I get to go partake in for a minute."
There's a definite pleasure in becoming a style muse, but Ethel is also quick to acknowledge that her foray into fashion is work. "Success to me is to be able to make as many of the ideas that I have into finished projects as possible. I want to write as many books, make as many movies, write as many albums, and do as many photo shoots of my own as possible. In order to do that in this world that we live in, realistically, you have to have money. As much as I would love to be a nepotism baby and sit around all day and use my dad's credit card to fund everything, I have to work hard to be able to create art. Sometimes you have to step out of your comfort zone and do things that people might not expect, but it's part of life. Everybody has to get up and go to work every day. This is just my version of it."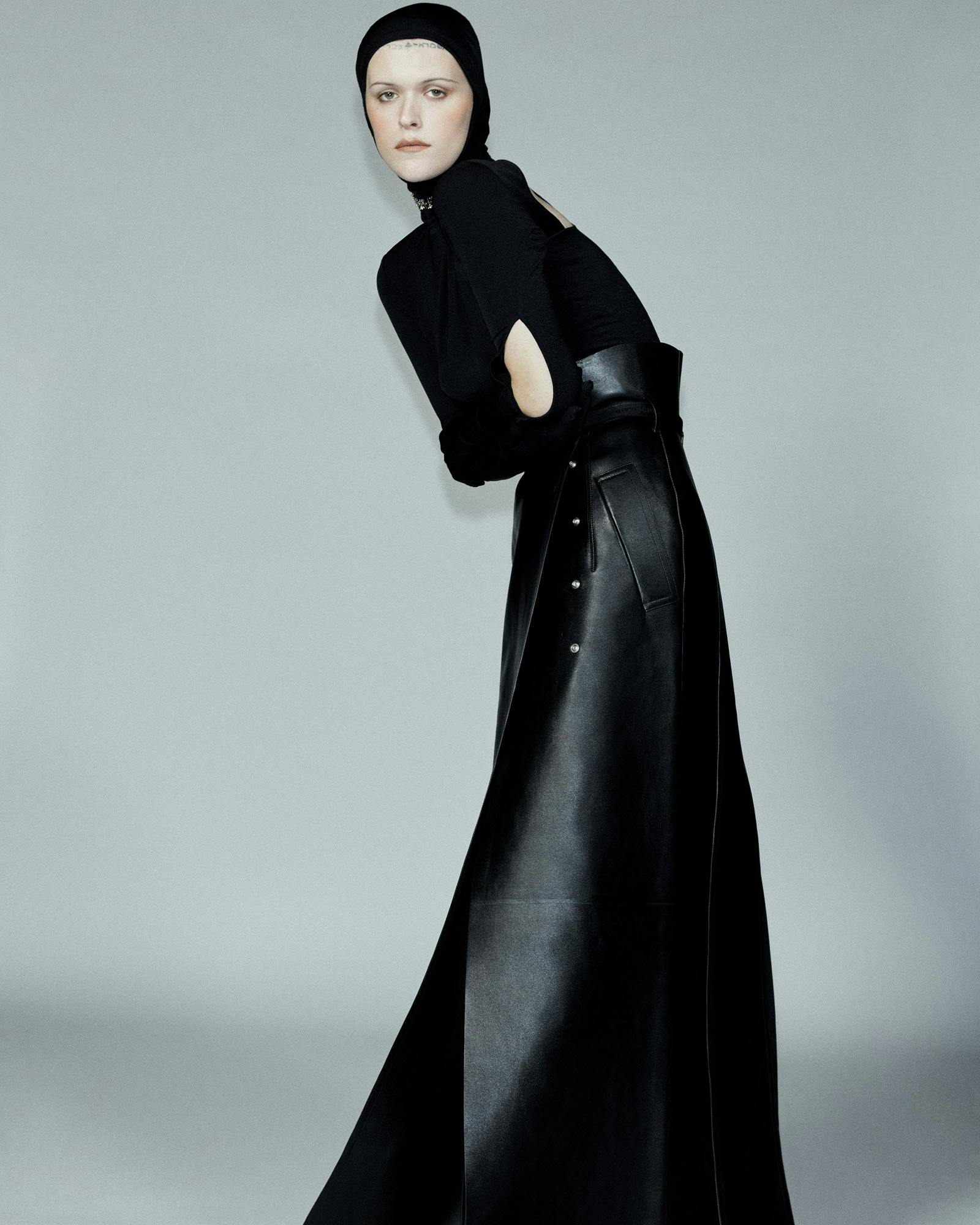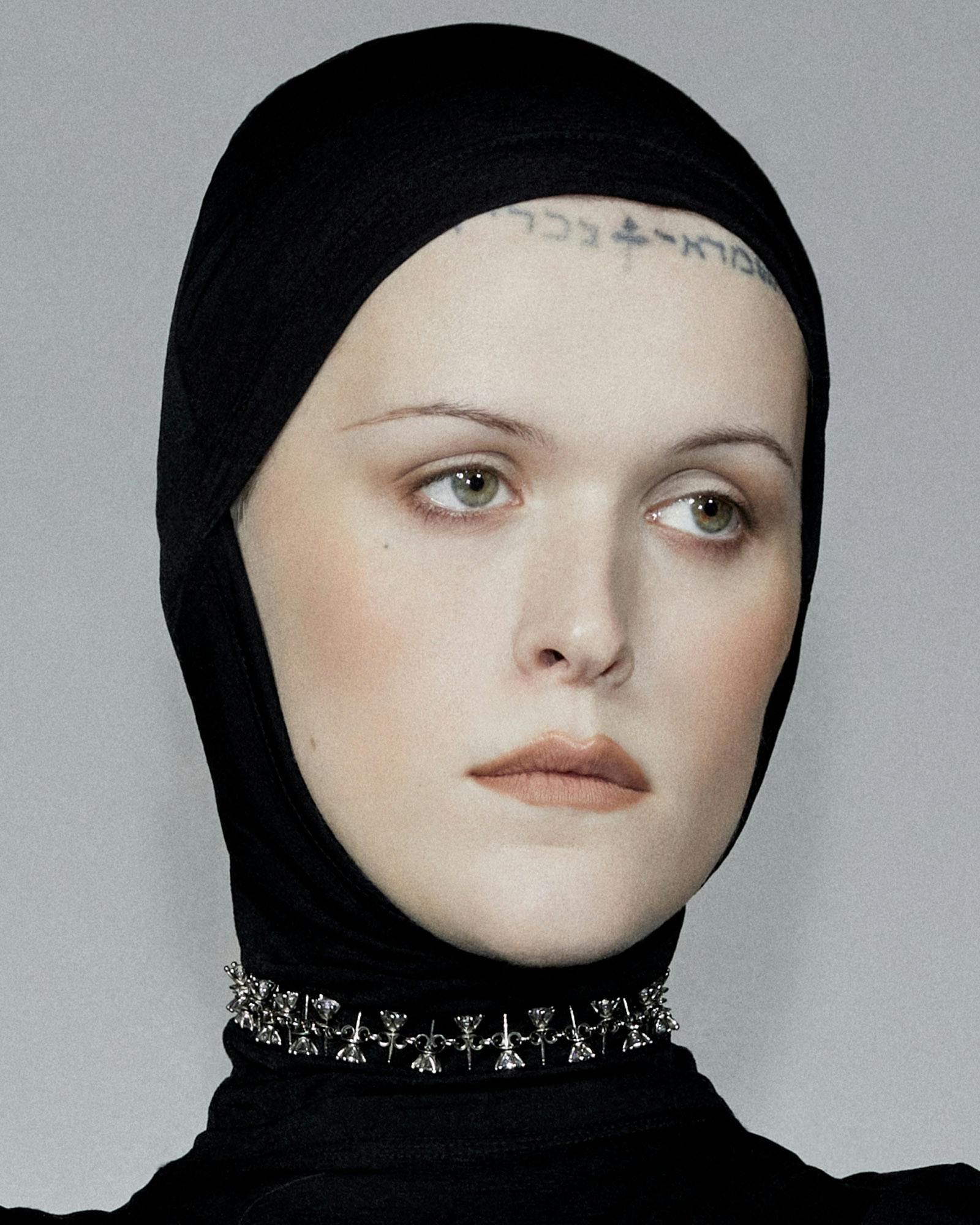 No matter where she is or what kind of work she's doing, what drives Ethel Cain more than anything else is a love of stories. In the background of our Zoom call, I can see the stack of VHS tapes next to an old CRT television set, the private library of a girl who loves hearing haunted and dramatic tales as much as she loves telling them. New ideas surround Ethel Cain; in every quiet moment of thought, every image from her memories, and every natural sound she hears. Her work is born from a combination of wide-eyed imagination and a meticulous attention to detail. "I'm autistic, and so that definitely heightens sensory everything," she explains when discussing her unique creative process. "I think that's why I have so much crossover between media, because it's like, there's never just one sense. Music is not just something you listen to. Film is not just something you watch. You get all these senses from all these things. When I'm producing music, I literally feel sometimes I can see it. I have to close my eyes, and I imagine the bass is the earth. I imagine the synths are rising up next to you, and I imagine the vocals are high in the sky, right in the center. I close my eyes and picture the sound around me – that's how I mix."
Though Preacher's Daughter exhibits a natural gift for catchy hooks and direct storytelling, Cain approaches her musical work like a sound designer, with layers of audio that unpeel with repeat listens. "It's going back to that place where I'm like, let me immerse myself in this world. Let me close my eyes, and I'm like, 'What can I smell? What can I see? What can I feel? What do I hear?' I always think about everything through the lens of film, so if you were in a film, you would hear the soundtrack playing in the background, but you would still have natural sounds of what you're watching on the screen."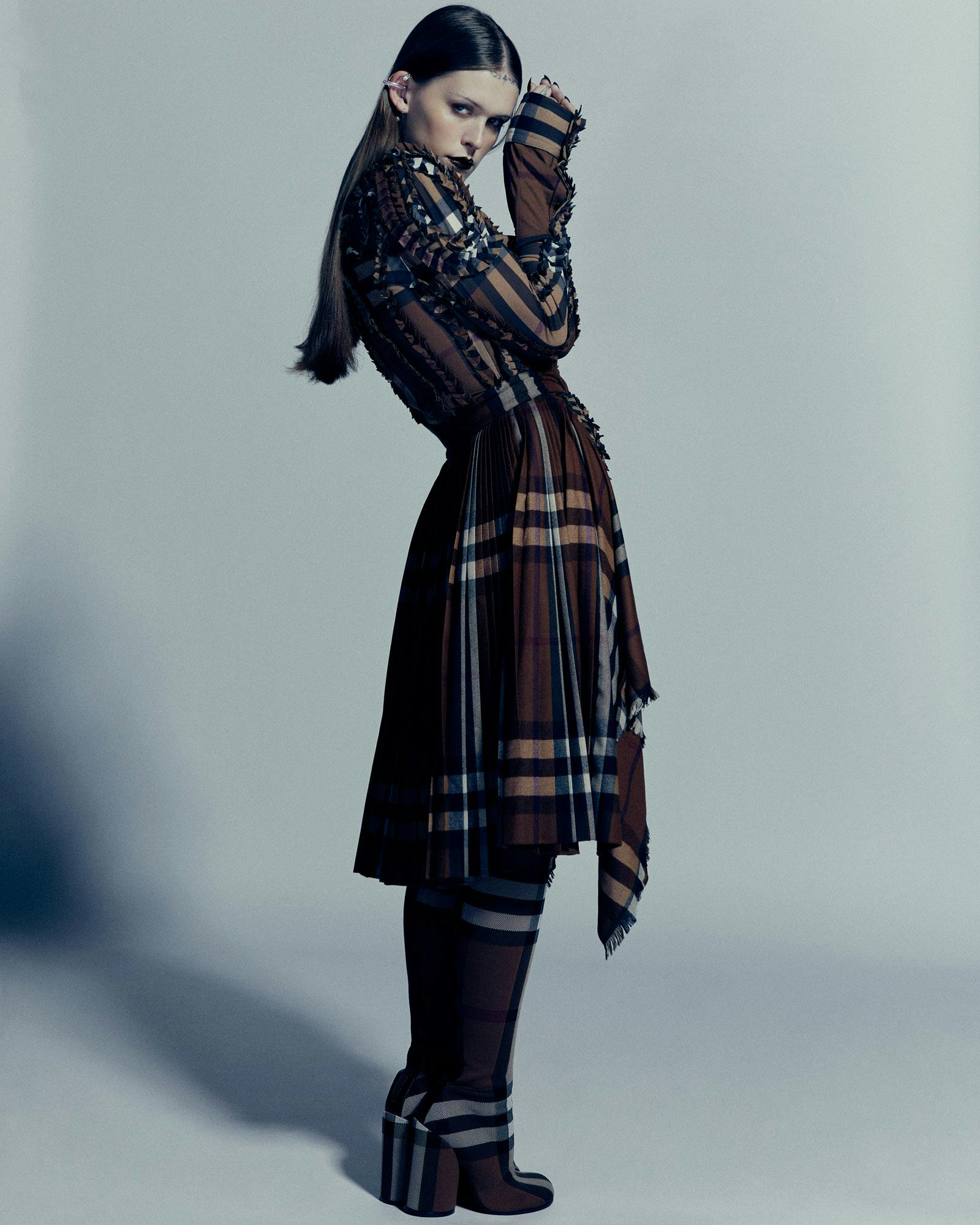 The yarns she's spun are fictional, but the sensory experience of Ethel Cain is almost tangible, with immense texture to every track; the warbles of the natural world, the incessant buzzing of cicadas and the wind rustling through the kudzu vines, all become a ghostly choral accompaniment to her tall tales and twangy yearning. "I spend a lot of time outside, and sometimes I have to close my eyes and feel the wind on my skin and hear the cicadas and feel the grass on my toes. I love ASMR too. There's so much more that you can get out of music than just listening to a song."
As the scope and scale of her music has expanded, it's taken on a stadium-ready weight, with heavy drums and anthemic choruses that overpower the entire body. But even as her sound swells, Ethel Cain still rewards a close listen, her songs functioning both as melodramatic pop overtures and intimate headphone music, "In songs like 'Ptolemaea' and 'Family Tree,' you hear the sound of buzzing insects, because I wanted to represent that in both of those songs, those were her lowest points, and she was closest to death in those moments. The flies signify this rotten, festering decay. It's just using these ambient soundscapes to build out this world and putting in these little bits and pieces to immerse you more in this journey. I really want you to feel like you're not just in the room with Ethel but you are her, and you are in her body experiencing it."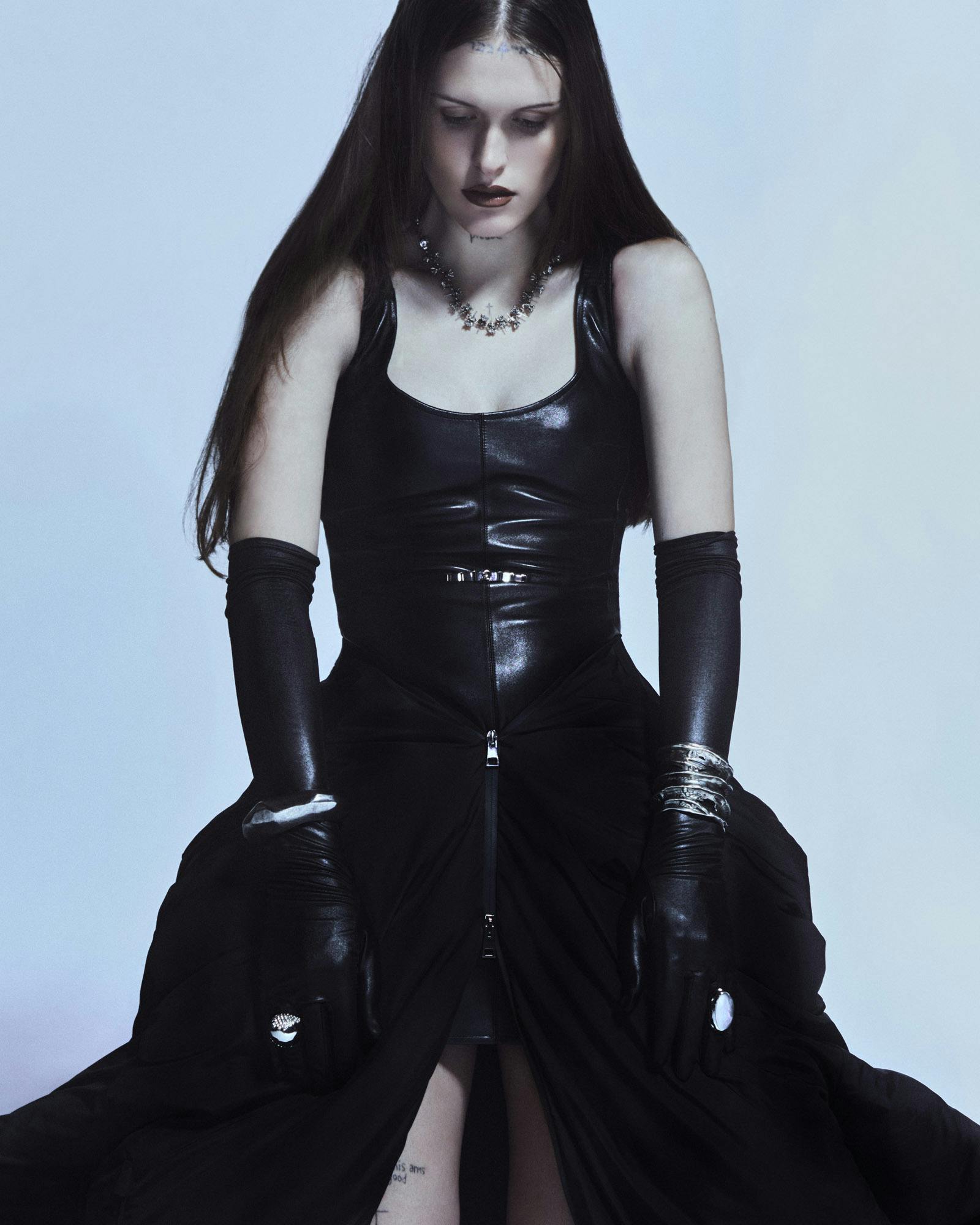 That same kind of attentive listening extends not just to Cain's instrumental soundscapes but to her voice as well. So much of personal gender identity and overall sense of self is contained in the vocal cords, and as a trans woman, Cain's understanding of how voice can contain a personality is especially layered. "Voice is so important, and it's so unique to everyone," says Cain. "All of the women that I've ever admired in my life had deep voices that were very powerful to me, and I found them to be very commanding. And when you hear it, you're like, 'That voice demands respect.' There's so much nuance to voice, and one thing that I learned early on as a trans woman is that it's definitely not the pitch of your voice. The cadence is where I found my voice, and you can very much find your power without ever having to change a part of who you are. And that's why I have a lot of respect when I hear a woman, especially a trans woman, speak to me in her beautiful, sultry low tone, and I'm like, 'Ugh, yes, absolutely.'"
For Ethel, taking on a character is about taking on a voice, allowing her in some sense to inhabit the experience of an individual outside her own self, embodying an alternate personality. "I'm a former theater kid too, and it's always a lot of different voices that go into playing a character. So I've been thinking about voice through these characters, and Ethel Cain is more on a middle ground. She's angry, and there's a lot of power ballads and whatnot. And then the next record is going to be her mother, and she's very demure and reserved. So it's going to be a lot of really high soft vocals and more delicate. Then the grandmother's record, the final record in the trilogy, is going to be deeper, probably pitched down, very commanding, very assertive, very dominant vocals to represent their characters."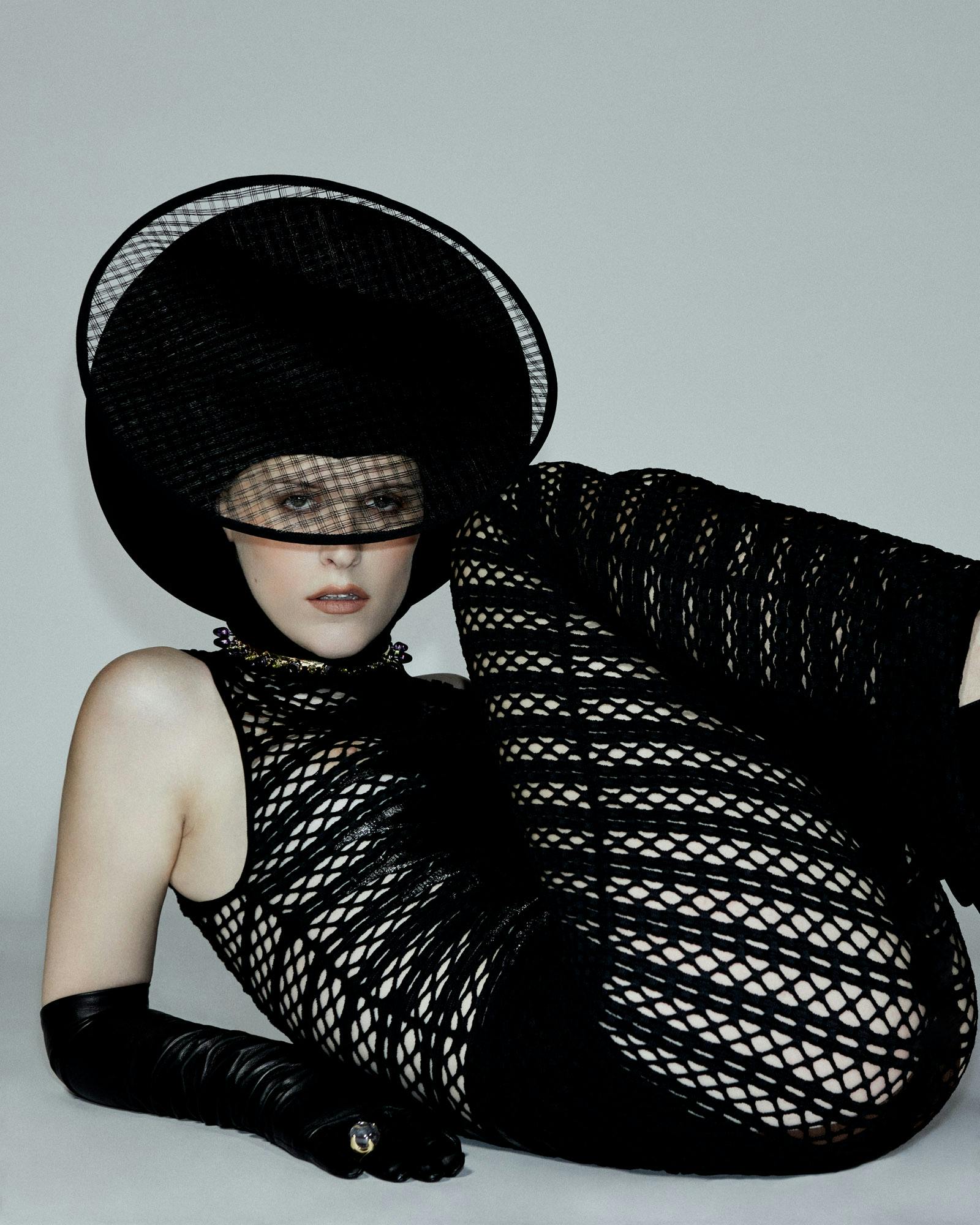 While new opportunities might await in a shiny metropolis across the way, Ethel has nestled further into country life as her star has grown, keeping close with the sense of place that so informs her music. But she's not married to her roots either—for as much poetic imagery as the Southern landscape might inspire, Cain listens for the winds of change and remains open to whatever directions she's inspired to follow. "I think the South is losing its grip on me," she confides. "I'm getting ready to move to Pennsylvania actually, and I'm excited to go back up north and have a very cold, brutal winter again, and wear four layers every day and make dark, scary music. And then after I get tired of that, I'll probably come back down South and I might just continue flip flopping for the rest of my life. Who knows? We'll see."
Head here to get a copy of the new issue of Highsnobiety Magazine.