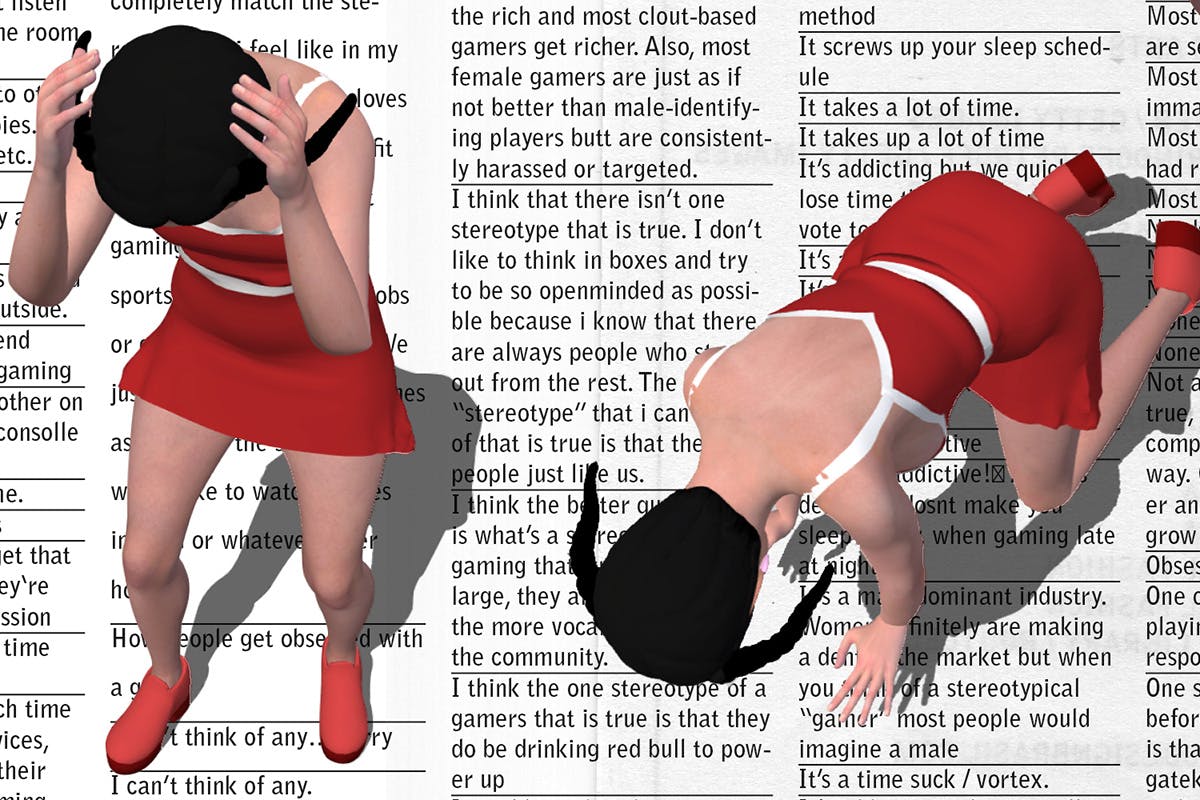 Whether we're trading stocks, collecting NFT art, or bidding on the latest pair of must-have sneakers, our reality is becoming more and more gamified.
Our new White Paper is dedicated to this gaming of reality – for access to our complete findings, enroll in our new six-part email thread that will unpack the results of our polling data, surveys, and interviews directly in your inbox over the next six weeks. We'll explore the ongoing collision of gaming and fashion and provide exclusive insights on the future of the metaverse.
Once considered a childish niche, video games now have an undeniable gravity that has locked contemporary culture into its orbit. As gaming finds inroads to new audiences and industries, it alters the consumer landscape, forging unlikely alliances and upending the norms of marketing. As these changes continue to accelerate, the virtual societies, spaces and currencies created by gaming are even beginning to challenge our notion of reality.
Today, we expect entertainment around every corner, and the more you pay, the more entertainment you get. Whether it's the amusement park atmosphere of Dover Street Market or Gucci's virtual Sneaker Garage for trying on sneakers, high-touch experiences have evolved into high pleasure experiences. These days we literally pay to play.
The niche communities that luxury once catered to — car collectors, watch experts, wine enthusiasts — have now been replaced by distinct virtual worlds. These enclaves, whether they exist on a subreddit, a Discord channel, or an unnamed backroom of the internet, are creating a new consumer metaverse: spaces that are hyper important to those who spend their time there, but relatively untouched by brands.
From Balenciaga replacing their runway show with a video game to Herman Miller using gamers as the test pilots for a new era of office seating, luxury brands are just starting to use video games to map the future. But what happens to the hierarchies of the luxury market once gamers become the new elite?
In order to understand how gaming will shape the future of luxury, we conducted a survey of our own style-conscious readership to learn more about their relationship to gaming. Made in collaboration with Richard Turley and Lucas Mascatello of Civilization newspaper, the report includes interviews with a selection of industry experts from across both fields to gather insights on the future of this cross-cultural collision, including pop star and artist Arca, Errolson Hugh of Acronym, and Kara Chung of Animal Crossing Fashion Archive.