Luxury Swiss watchmaker IWC Schaffhausen unveiled a completely overhauled line of Ingenieur watches earlier this year at the world's premier vintage car race: the annual Goodwood Members Meeting, held on the Goodwood estate in West Sussex, England.
Now in its 75th year, the Goodwood Members Meeting is designed as a racing weekend to celebrate the glory days of 1950s and '60s British race car culture. The actual weekend's events saw some of the ultimate whips ever made by man – from American muscle bruisers to illustrious Le Mans vintage racers – get on the track and race for glory in one of the biggest events of its kind.
IWC Schaffhausen was the official timing partner for the event, and with the new 2017 design of Ingenieur watches harking back to the classic aesthetics of mid-twentieth century timepiece design, the race meeting was pretty much the perfect setting for IWC's new incoming CEO, Christoph Grainger-Herr, to showcase the new collection. British racing legend David Coulthard and Russian-Swiss beaut Xenia Tchoumi were also spotted sporting IWC's updated designs.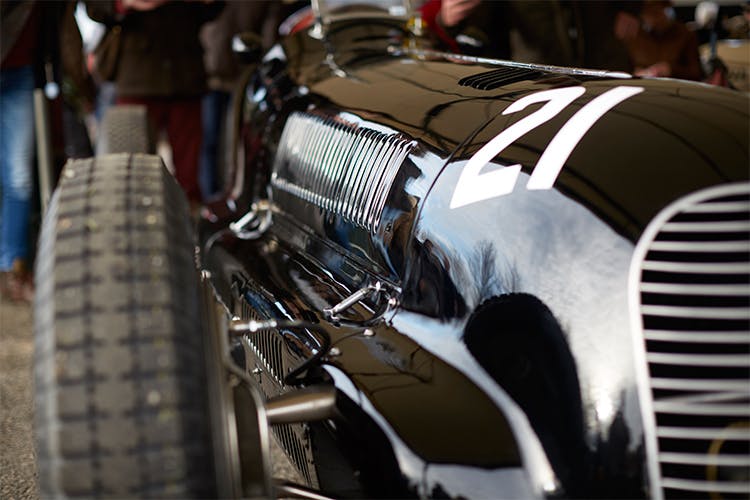 Check out our exclusive film of the race weekend, above, before heading to IWC Schaffhausen to choose your timepiece.
Next, watch what happened when we raced across a frozen Swedish lake with IWC and Mercedes-AMG.