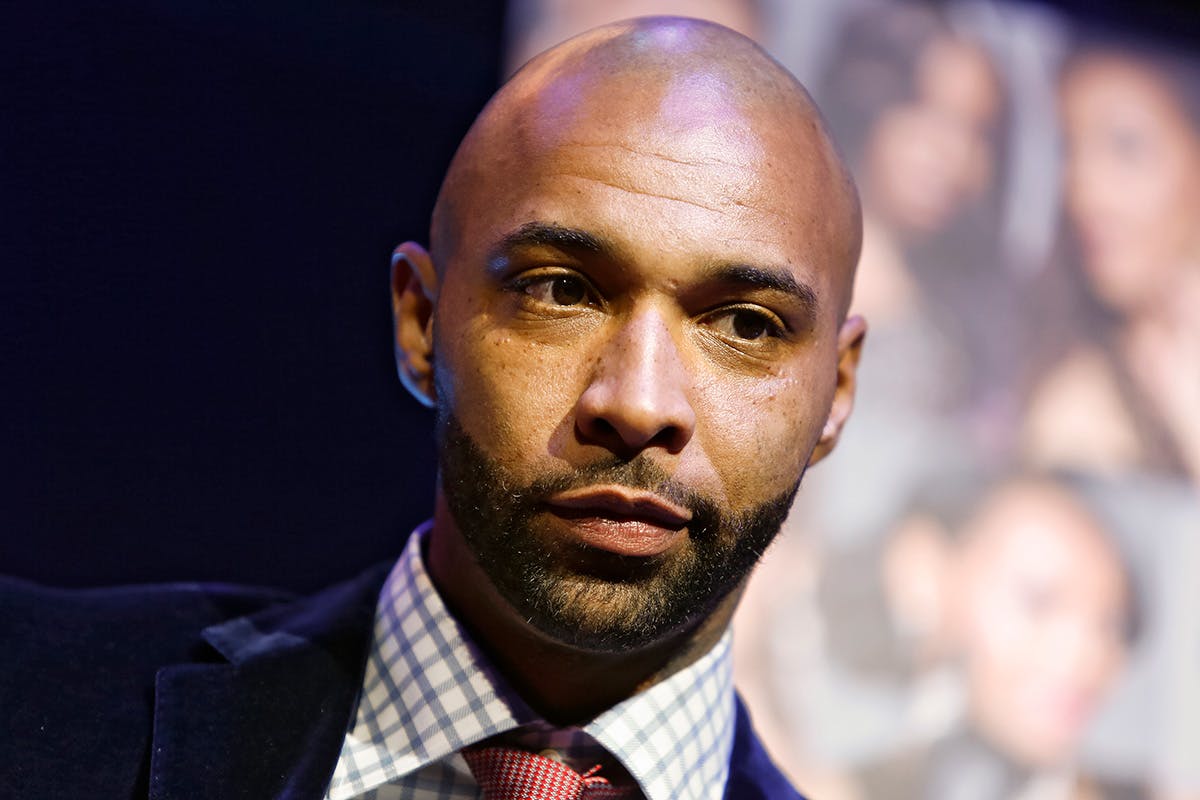 On the latest episode of his podcast, Joe Budden criticized Logic, calling him one of the "worst rappers to ever grace a microphone."
While listening to French Montana's new track "Twisted" — which features A$AP Rocky, Juicy J, and Logic — Joe Budden shared some pretty strong opinions around the 50:30 mark. "Logic... You're easily one of the worst rappers to ever grace a microphone," said Joe, "I'm gonna be honest with you." Though he acknowledges the rapper's commercial success, the host still thinks his skills are subpar: "I know just how successful you are. But I have to be honest, you are horrible, man."
In the past, Joe Budden has been pretty vocal about his dislike for Logic. During an episode of Everyday Struggle in 2017, the rapper-turned-host talked about Logic's debut album and said that, although the production is good and Logic can rap, the content is "confusing" and "cringeworthy."