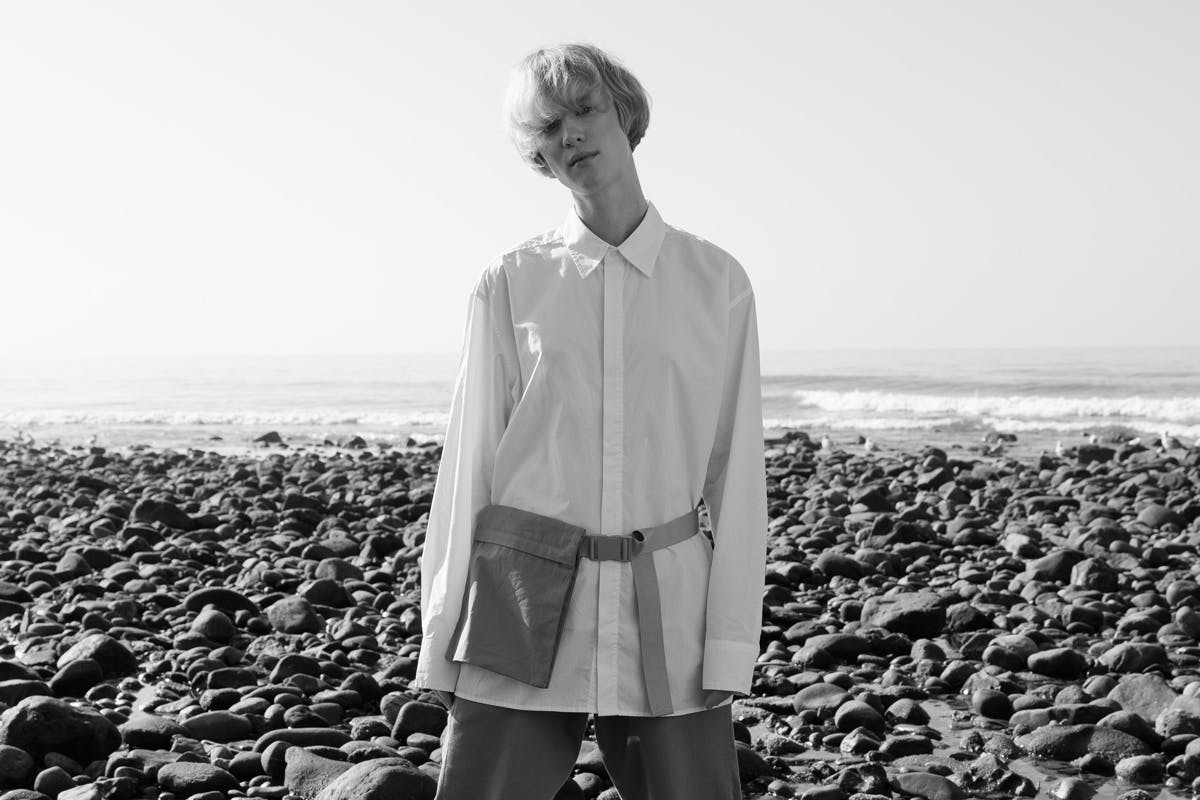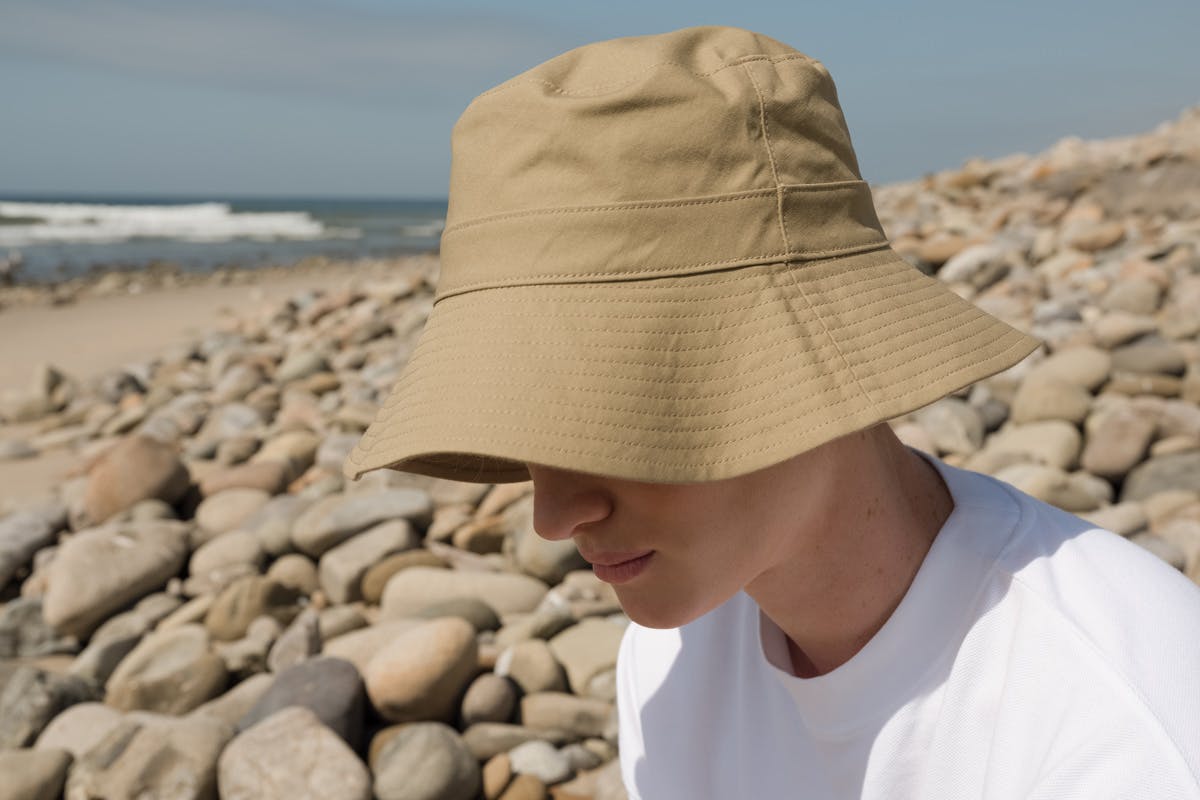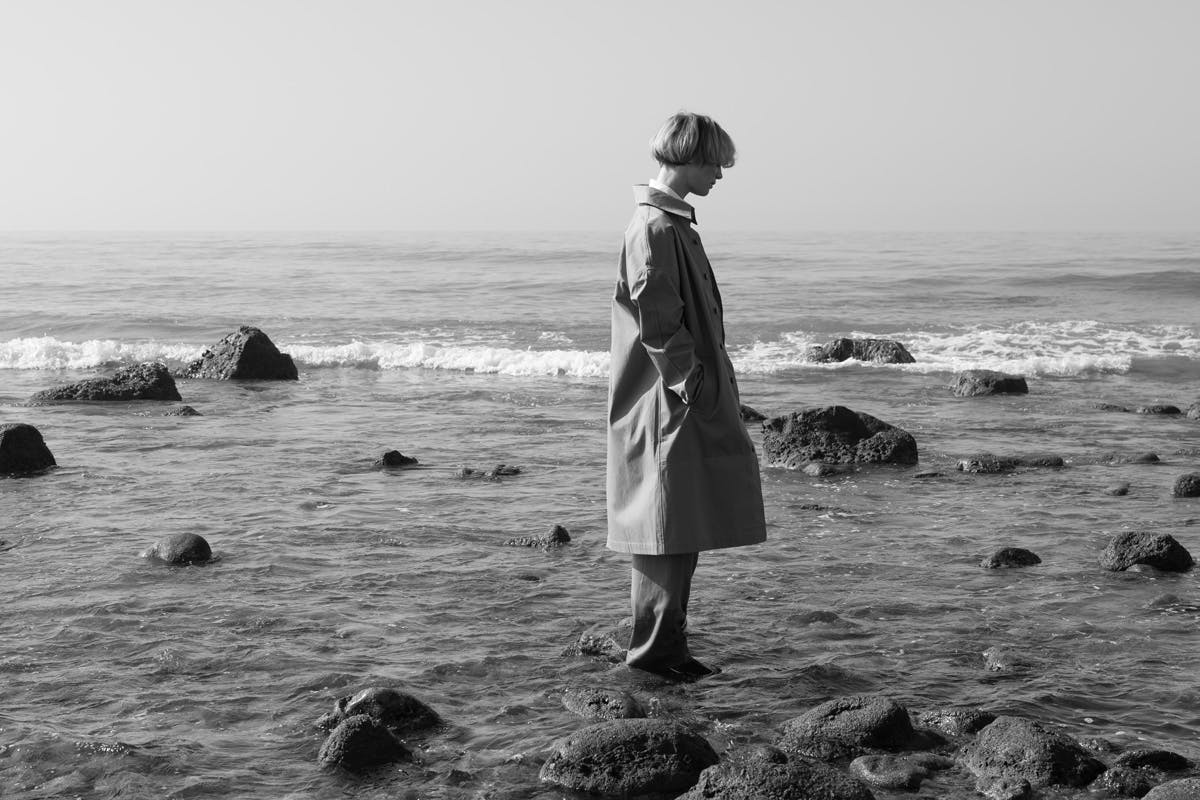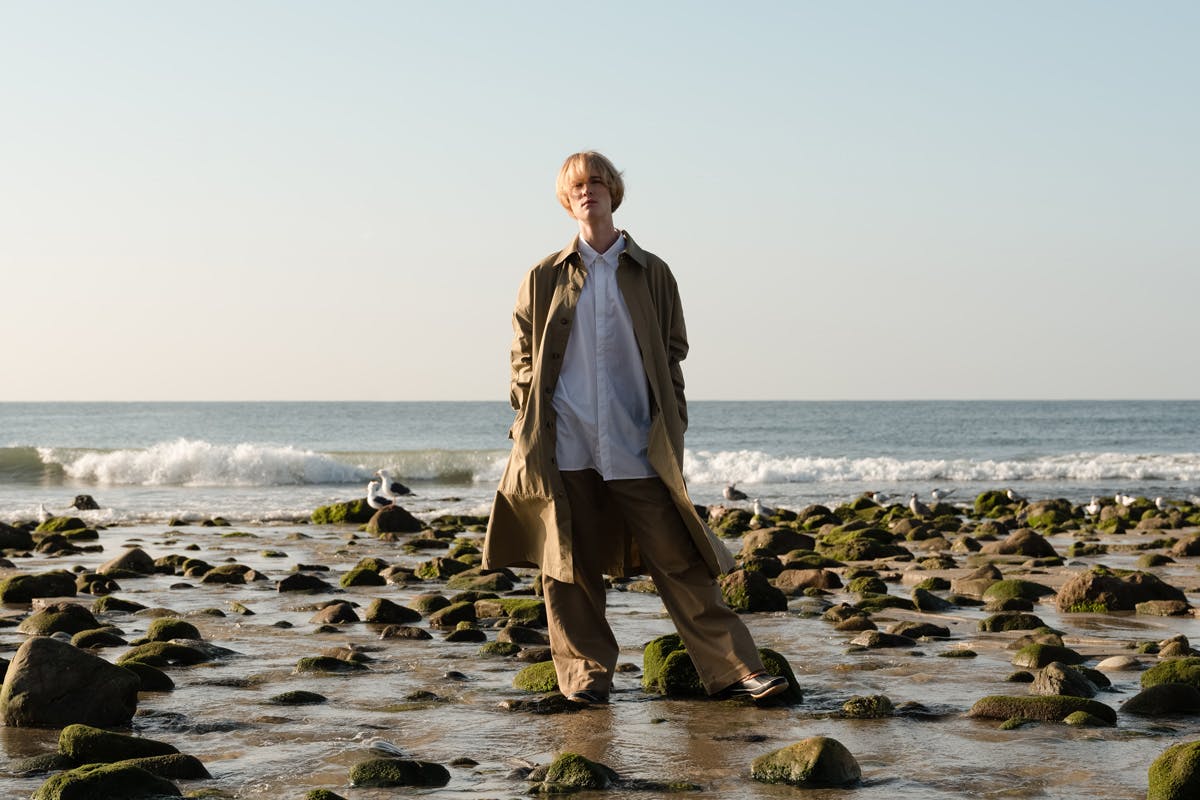 Stylist Karla Welch teams up with Dockers for a capsule collection celebrating inclusivity and classic style. Since 1986, Dockers' khaki pants have become a staple menswear look providing customers with a comfortable and more casual everyday look. With Welch's keen eye on minimalism and contemporary design, she re-imagines the classic khaki silhouette that can be worn by all.
As well as khaki's, the Dockers x Karla capsule collection features a lineup up of five menswear staples and accessories designed for inclusivity. Included are wide-leg and tapered khaki pants, a trench coat, a white over-sized dress shirt, a cotton pique pocket tee, a bucket hat, and a utility belt-bag. Each piece blends the classic appeal of Dockers with a contemporary design from Welch. Classic in their references to old films and styles from Welch's childhood; Contemporary in the way each piece plays with proportion and adopts her own personal modern-day aesthetic.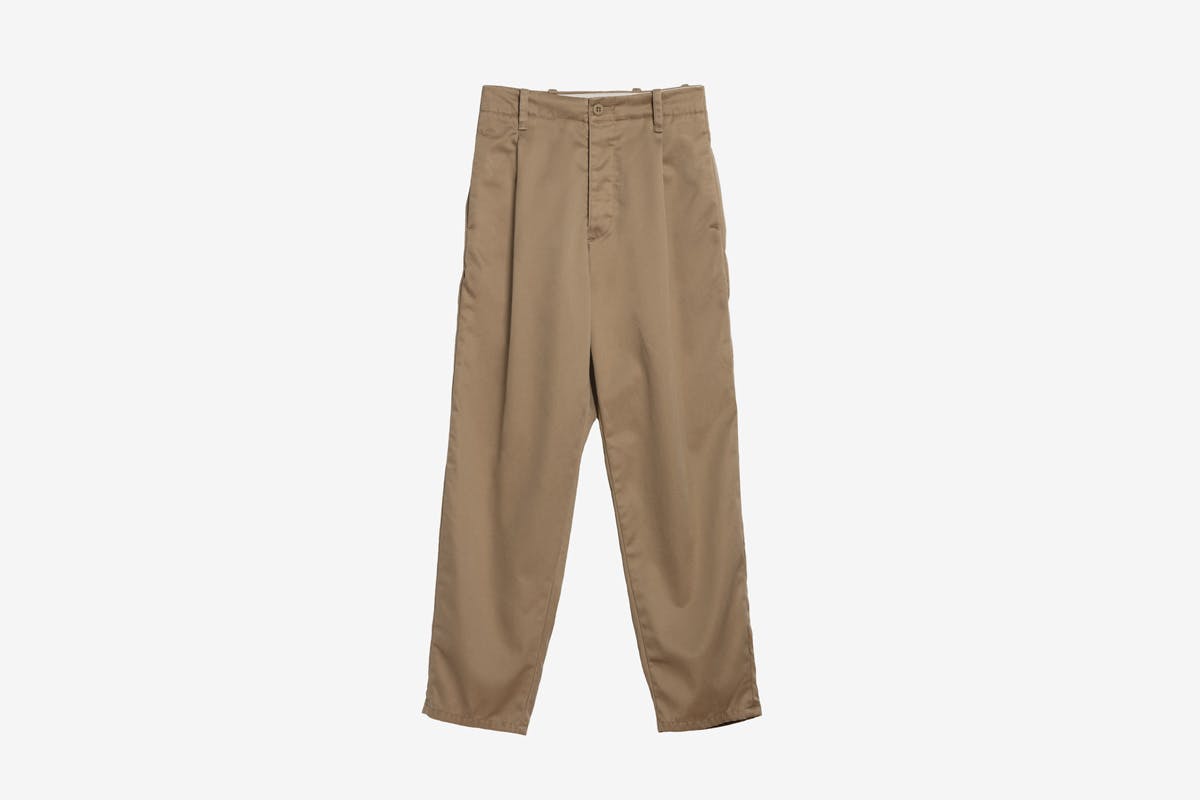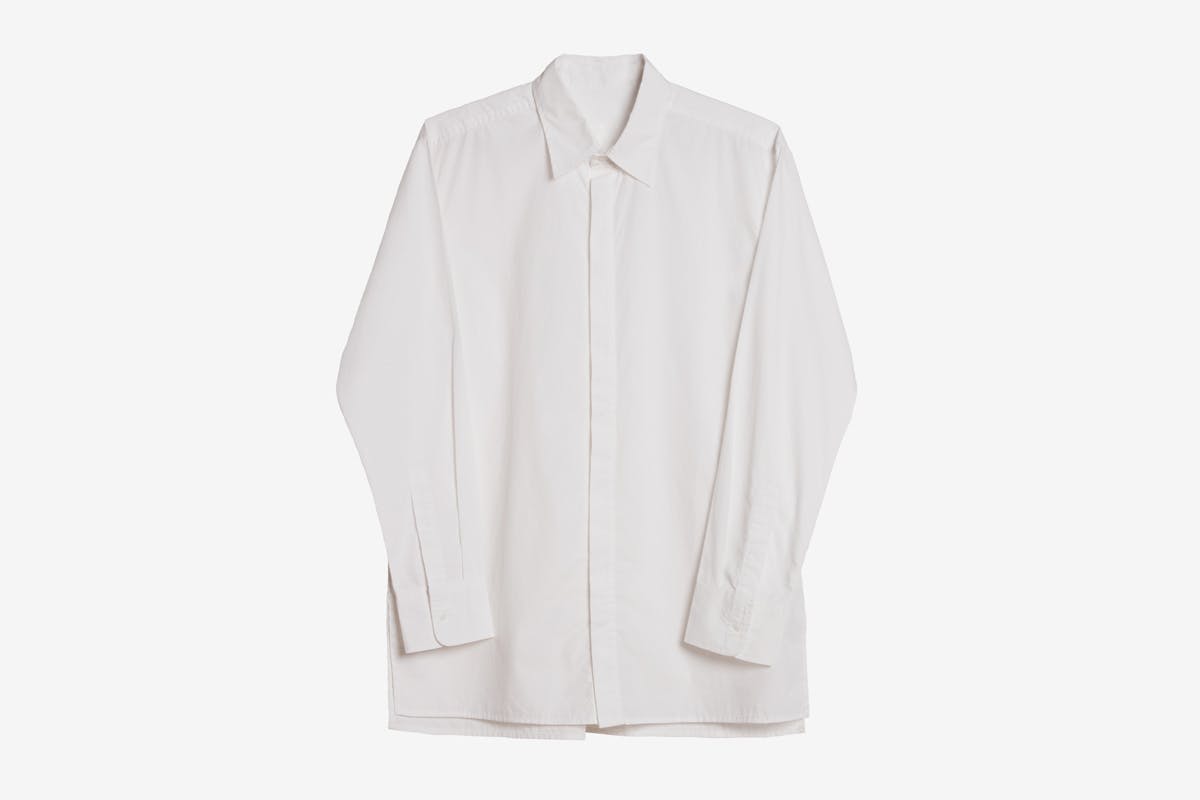 "Our mission has stayed true for the last 30 years: quality, innovative, and versatile product infused with the energy of the West coast" says Karyn Hillman, SVP and Chief Product Officer for all Levi Strauss & Co. brands. "Karla has a talent for zeroing in on people's individual style balanced with her creative and bold vision. Her authentic style and our khaki expertise was a natural collaboration that resulted in a range of product  that is effortless, inherently Dockers and can be worn by anyone."
The most important aspect of the partnership is the focus on inclusivity. As fashion continues to offer more genderless options, the collaboration will offer genderless sizing from XS to XL. To further give back, Dockers will be making a donation to The Trevor Project, a non-profit organization focusing on suicide prevention efforts among lesbian, gay, bisexual, transgender, and questioning youth.
To dive deeper into the collection, we've spoke with Karla about working with Dockers, putting her spin on classic menswear staples, and the future of inclusivity in fashion. Read below.
What made Dockers an interesting partner to work with?
Because really, they are the best in class when it comes to khaki.
The Dockers Khacki is a classic menswear staple, how did you put your spin on it?
Well, this collection is for everyone. Doesn't matter how you identify or how you size. It's about how you want to have a relationship with your clothes. I wanted to make pieces I love.
The collection is a mix of classic and contemporary designs, how were you able to find that perfect middle ground?
I think it's really pulling on what I love and want to wear. Ego driven, haha! I also really want to make pieces that you'll have forever - that's why I explore the classics always. Doesn't matter if it's luxury or mass - make a good design and love it.
In the past you worked with partners like Levi's, Hanes, and now Dockers, what attracts you to the brands you work with?
I'm telling a few stories... who I am, where I'm from, and in a way, a story of American icons. I'm an immigrant to America and I love it here. These pieces always have a connection to my idea of American and America's icons.
Social change has been a major focus in your work, how's that being implemented in the Dockers partnership?
A donation has been made to one of my favorite organizations The Trevor Project. Because this is a genderless collection and we aren't using specific traditional sizing, I want to push the wearer to think differently so that it can be fit everyone - and I'm thrilled that a big brand like Dockers was willing to go there.
Inclusivity seems to be a big motivator in this partnership, making clothes that can be worn by all. Do you believe fashion is headed to a genderless future?
I think there will always be both but what I also see is an incredible freedom to just wear what you want. At first sight, this looks very masculine but I love dressing like a "tomboy." But I even have to look at my own language...I'm just a human wearing clothes that I like... lose the labels!!!!
The Dockers x Karla collection ranges in price from $60 to $600. It launches on June 20th at Dover Street Market New York, Los Angeles and on xkarla.com.