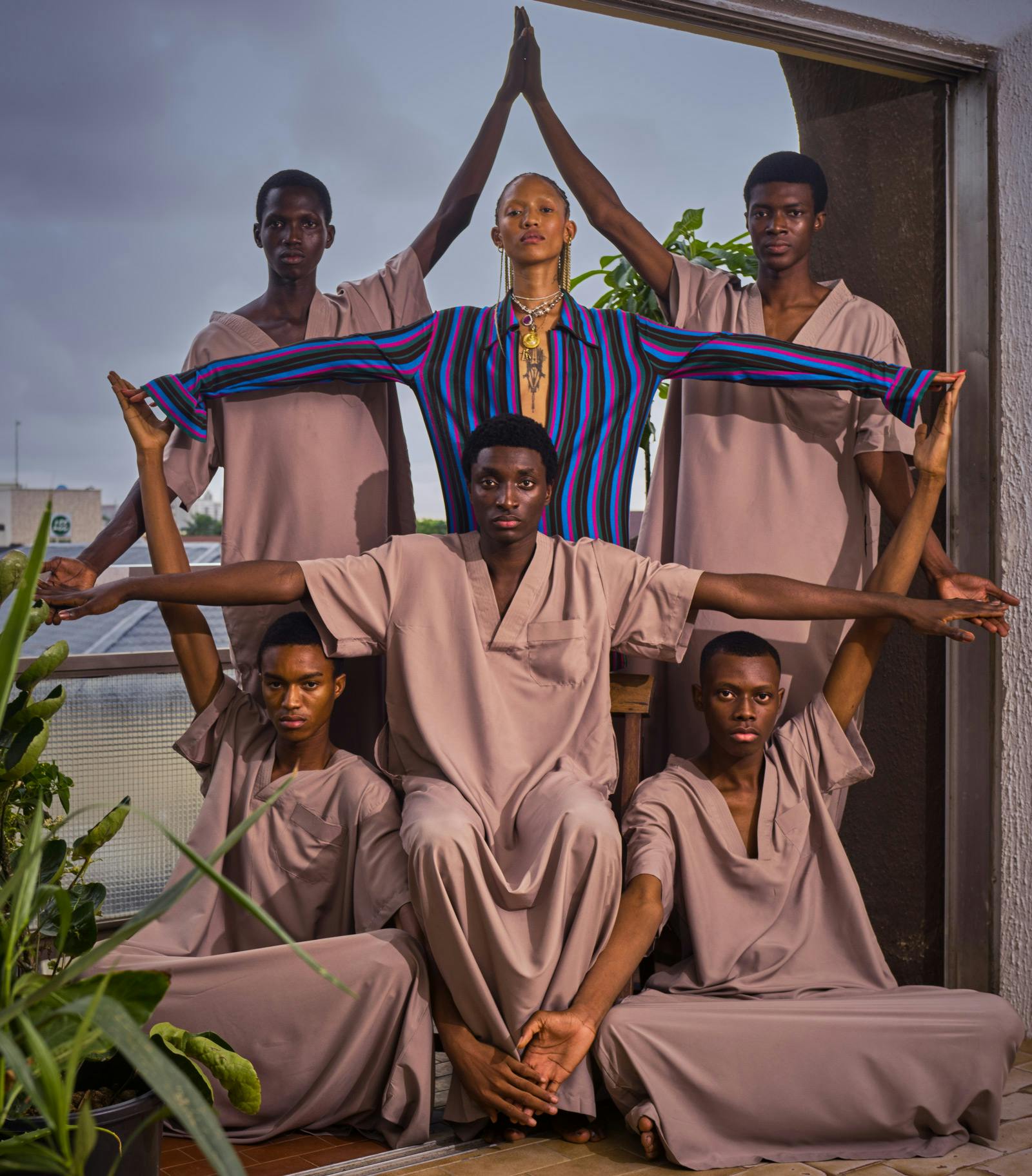 This piece appears as part of "Not In Paris," an online exhibition hosted and curated by Highsnobiety. Head here to see the full series.
Luxury is not just something you should look for on the runways of Paris. Kenneth Ize proves just that — for "Not In Paris" and beyond. His brand, which is dedicated to preserving Nigerian craftsmanship, proves that luxury is intrinsic to African heritage. In the face of cultural appropriation, Western exploitation, and blatant theft, Ize and model Adesuwa Aighewi are redefining "Made In Africa" as couture, in a way that defies stereotypes.
"One thing we make best in Africa is craftsmanship," Ize explains. At the heart of his eponymous brand are Nigerian hand-constructed fabrics produced by local communities. With each garment, he's dispelling the myth that "Made in Africa" means "this should cost less." But it's an uphill battle — the remnants of colonialism and the industry's inherent Eurocentrism are suffocating African manufacturing.
"The truth of the matter is that most of our resources are still held by the colonial malice that has never left," Aighewi illustrates. African designers struggle to survive in a world that is skewed to their disadvantage. While the high cost of manufacturing at home in and of itself is already incredibly prohibitive, the high quality of artisanal manufacturing demands a high price. "There are so many people like me here that can do even more than me [...] that don't have the chance," Ize says.
When Ize made his official debut at Paris Fashion Week this February, it was despite the industry, not because of it. He was not asking for a seat at the "haute couture" table, but proving to the (naive) masses that luxury was never not-African. Even with his clothing strutting down fashion's most covetable runway on models such as Naomi Campbell and Imaan Hammam, Ize still had to ask himself, "Will anyone buy this collection?"
"[Buyers] do not even recognize the fact that stuff that comes from here has so much quality because it is handmade and it takes forever," Aighewi explains, "and old, traditional skillsets are dying out, and we are trying to create a sustainable life for them."
Aighewi and Ize aren't waiting for things to change. The goal is to set up an industry and production that is for and by Africans. "It is more important for me to create the structure on how to make this business grow with or without the buyer," the designer says, "to start organizing a trained community, expanding it to different regions."
The reality is, African designers and creatives do not seek European accolades, but rather a level playing field. For "Not In Paris," Aighewi and Ize present just that: The Black Star of Africa. A symbol of triumph against colonialism, the image conjures the hopeful future of the black vanguards of fashion.
Are you also "Not In Paris?" Not to worry, you too can join in on the non-gathering with our exclusive set of merch. Shop the collection here.