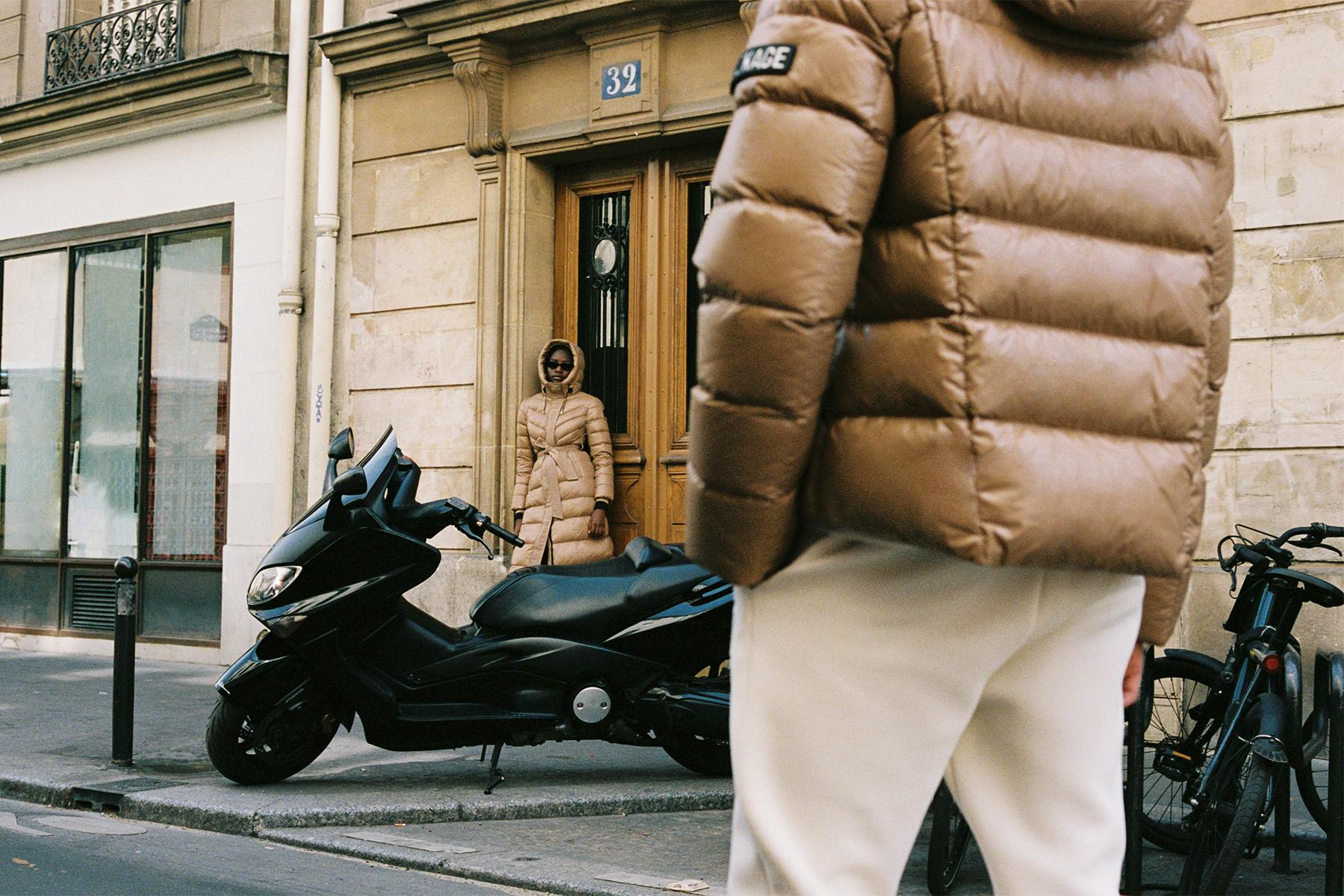 For a brand like Mackage, the idea of uncompromising originality has remained at its core for more than 20 years. Since 1999, the Canadian brand has been elevating the outerwear game through unrivaled quality and high-performance protection, all while maintaining a unique and luxurious aesthetic all its own.
Never a brand to settle, Mackage is prepping to press deeper into the luxury space by opening its first flagship store in Paris, the undeniable heart of high fashion. With the location set for the iconic Rue St. Honoré street, the new storefront will be the first of its kind and provide an immersive customer experience, securing Mackage a seat at the table with the other major labels also located in the area.
"Every decision we make is focused on finding the optimal home and context for our incredible collections and creating memorable, elevated experiences for our guests," says Mackage CEO Tanya Golesic. "We continue to build our brand through a global luxury lens, with no compromise. (To us) luxury means being able to truly host and provide a high level of service to our clients."
With the new store, designed in collaboration with the international interior design studio Burdifilek, Mackage aims to engineer a gallery-like space that represents its original spirit and highlights the brand's signature pieces that keep both aesthetics and functionality in mind.
In celebration of the Paris flagship, Mackage is unveiling an exclusive 10-piece capsule available in-store only. The Saint-Honoré collection includes several iconic styles from the luxury outerwear brand fashioned in a chic Klein Blue colorway, giving the pieces a fashion-forward feel while still paying homage to Mackage's roots.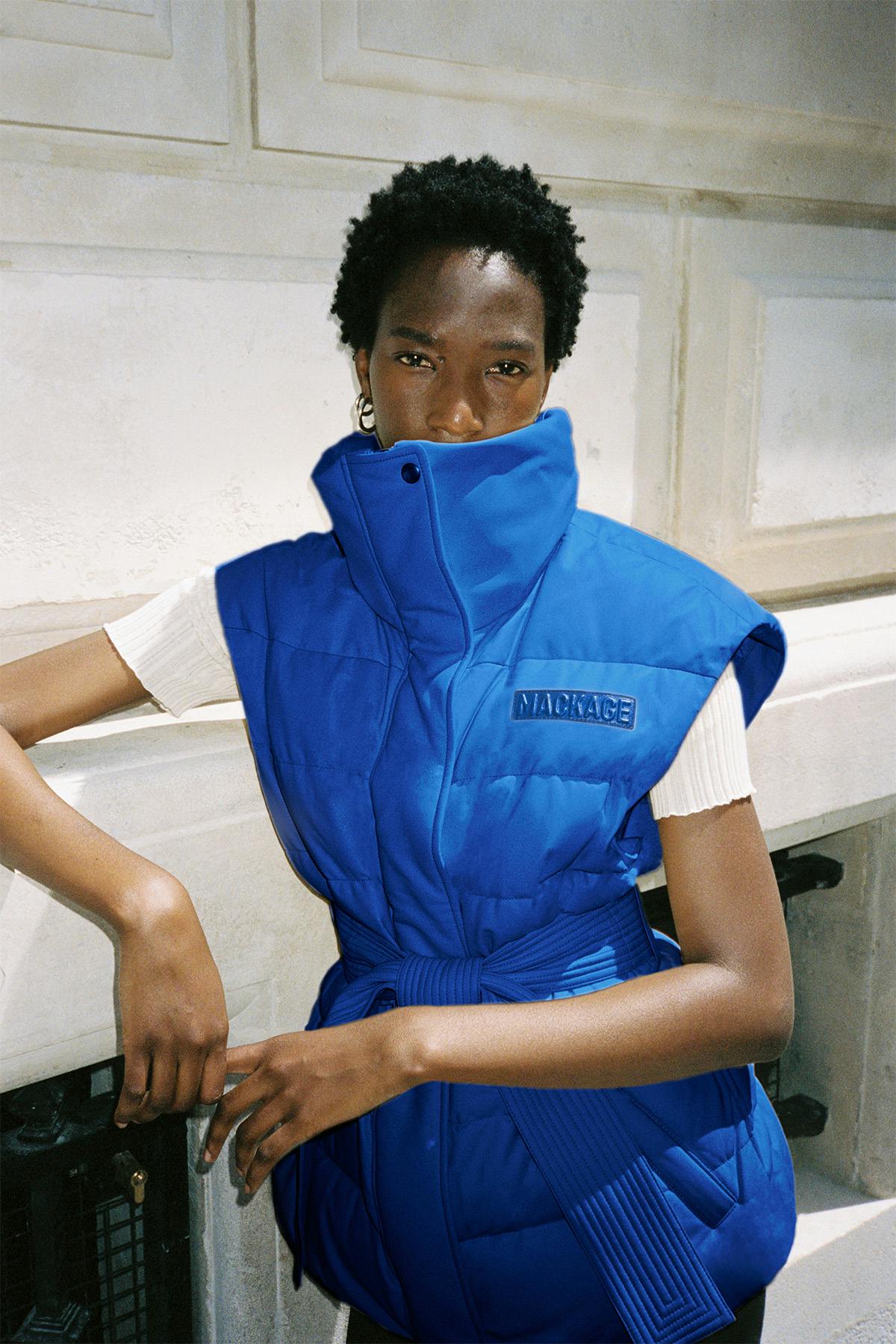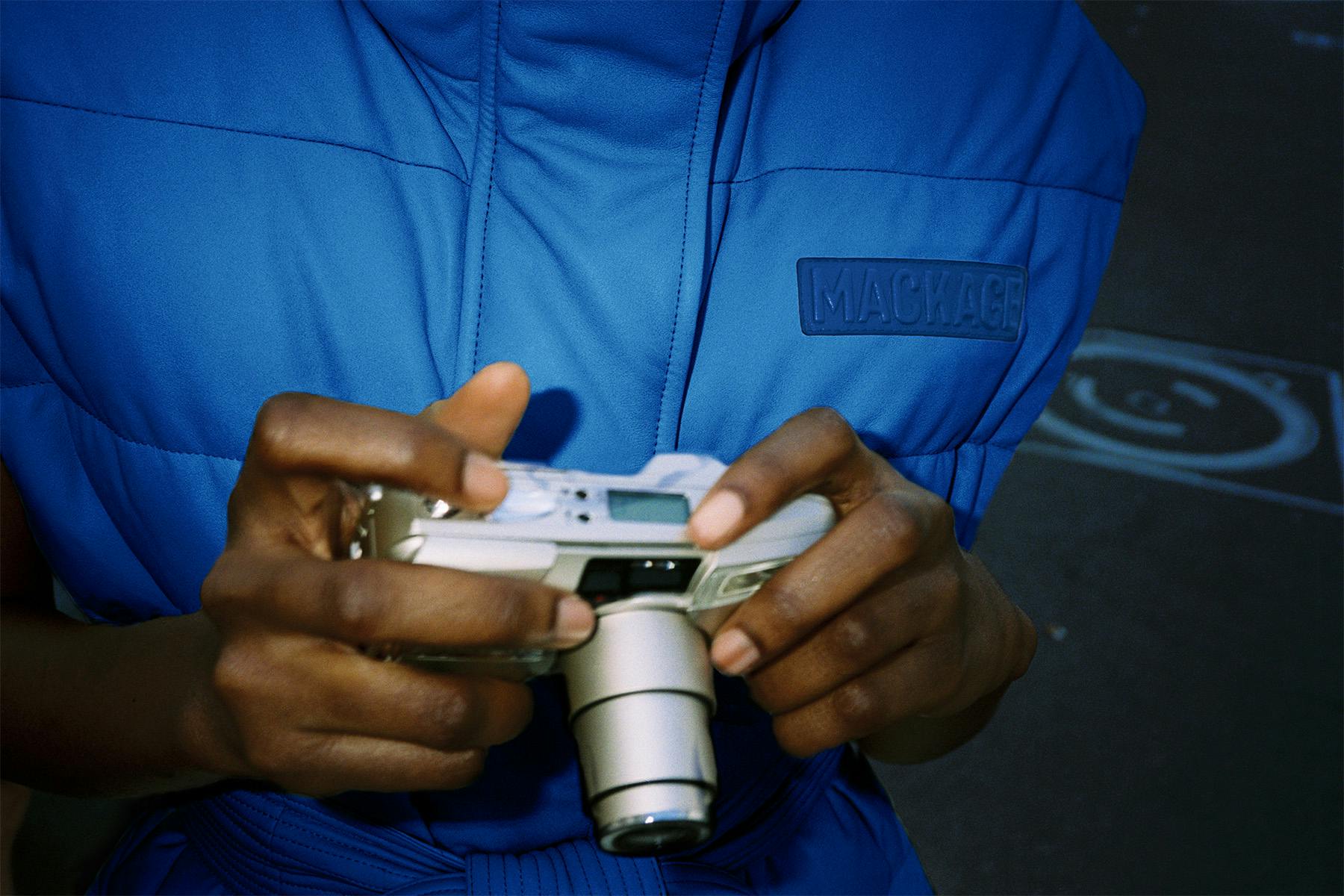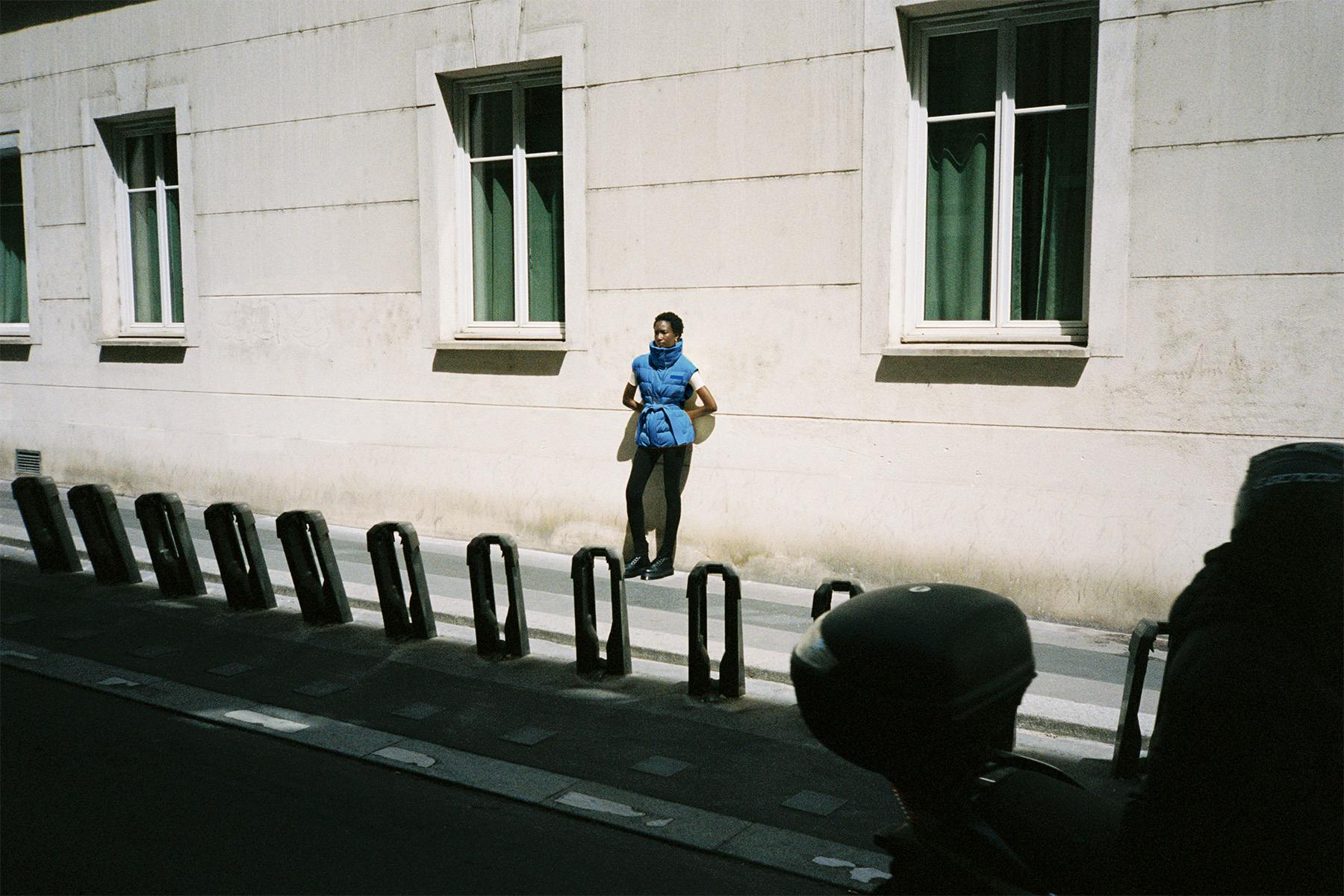 To help communicate the authentic Mackage, we styled the latest collection to give a detailed look at some of the latest pieces produced by the global leader in luxury outerwear. Featuring seasonal pieces that present a unique balance of fashion and protection, the latest collection from Mackage offers a fresh perspective on classic silhouettes as the brand continues to solidify itself within luxury fashion.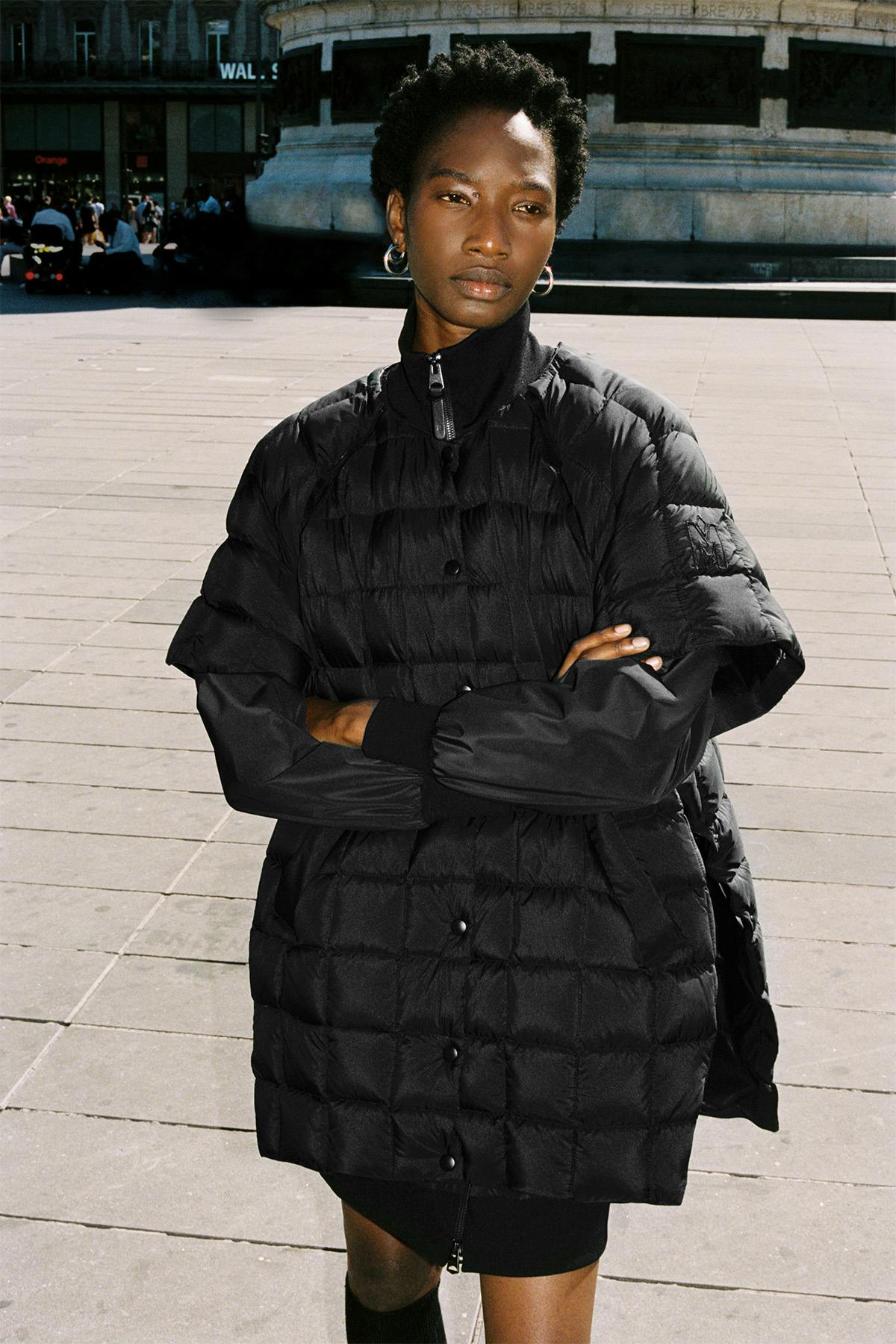 While Mackage continues to grow its name, the brand's true nature remains steady. By offering dynamic, high-quality looks that refuse to sacrifice performance, Mackage is stepping into its own with the new Paris flagship and its latest capsule that keeps the same energy the brand has always infused into its designs.
Shop the brand's latest collection at mackage.com