Reflecting the "more" made capable by Samsung's new Galaxy Z Fold3 5G*, we caught up with rising musicians and artists who show us another side of themselves rarely seen by others. New sides can come from a new hobby or secret passion.
Silver linings can be a beautiful thing. When the world suddenly shuttered 18 months ago because of the global pandemic, many of us were left with an inscrutable amount of time on our hands — rare moments of solitude that allowed us to explore more of ourselves than we ever thought possible. Take rising musician María Isabel for example. The Dominican singer-songwriter was born and raised in Queens, New York where the fast-paced NYC lifestyle can be both a blessing and a curse.
The 26-year-old artist has been immersed in the music scene since she was a child and practically grew up singing her entire life, but only started releasing music professionally right before quarantine happened — her debut project Stuck in the Sky dropped just over a year ago to overwhelmingly favorable reviews. Now, the time spent cooped up inside has largely helped shape the sound and development of Isabel's sophomore effort: the 8-track EP i hope you're very unhappy without me.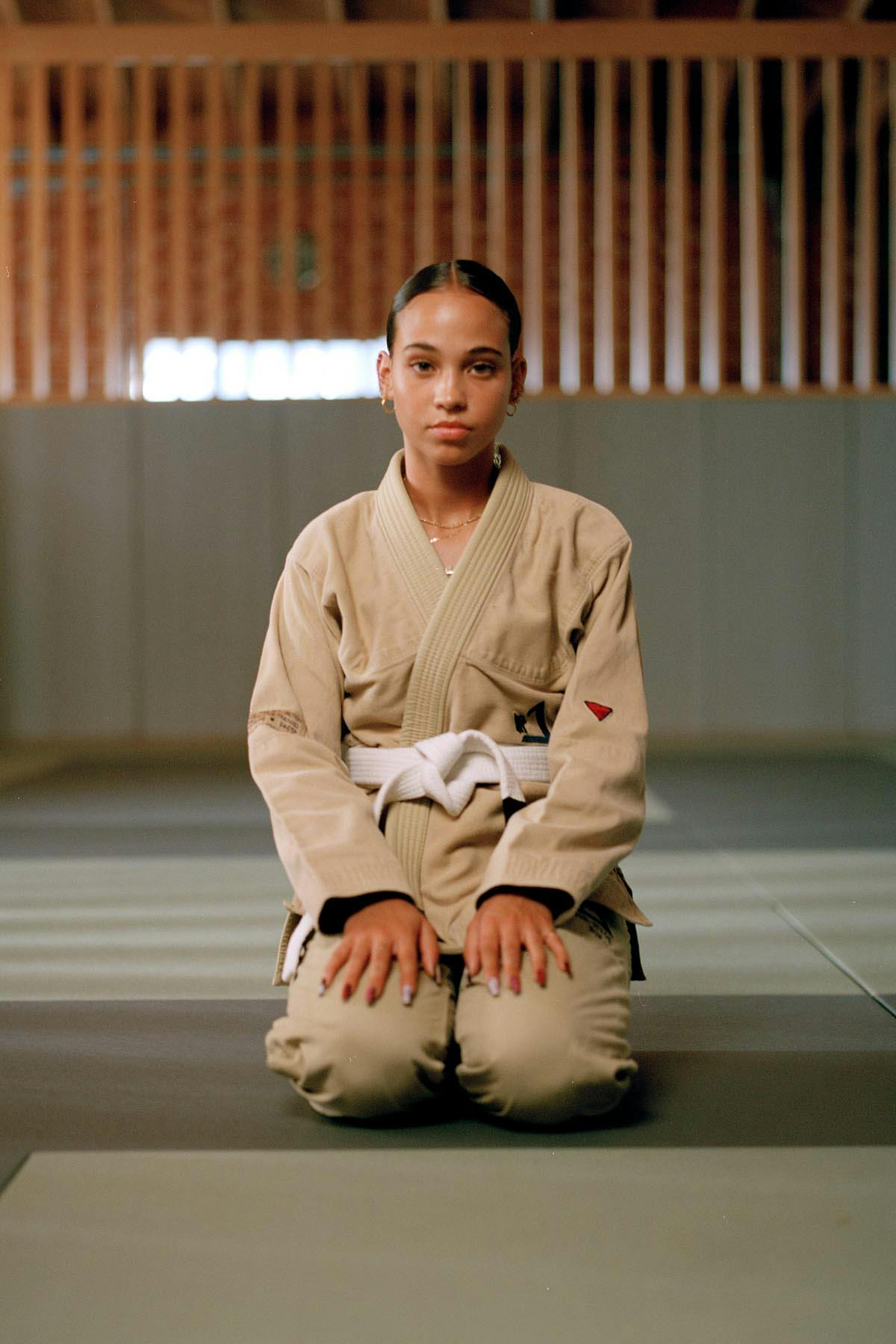 Isabel credits part of this growth to self-reflection and jiu-jitsu, a new hobby she picked up this year that helped her overcome some of the challenges of prolonged isolation. "This last EP wouldn't sound the way it does if it weren't for quarantine. Like everyone else, I spent a lot of time alone the past year, and that led to a lot of forced growth," she tells us. "I started practicing jiu-jitsu in June [at UACTP]. Exercise has been a huge thing for me during quarantine, especially while we were stuck inside."
It's here that she gets her first-hand experience with the Galaxy Z Fold3 5G, Samsung's next-generation foldable smartphone. Using the phone's Flex Mode feature, Isabel can easily capture videos of herself training so she can analyze later, all while hands-free — a useful tool when she's always on the move.
We caught up with Isabel to get a glimpse into her background, newfound hobby, how it's affected her music and career, and more.
Tell us a little about yourself.
I'm Dominican. I grew up in Queens, New York. I've lived there most of my life. I've been singing my whole life, but I only started putting out music right before this pandemic started. So it's been an interesting career thus far, but I just put out my second EP.
How's quarantine life affected your music and creative endeavors since you just released an EP?
Quarantine has definitely had a major impact on my music. This last EP wouldn't sound the way it does if it weren't for quarantine. Like everyone else, I spent a lot of time alone the past year. And I think that led to a lot of self-reflection and forced growth.
I learned a lot of new things about myself and the way I see the world. So I think that really affected the things I wanted to say. But also I think sonically too, there was a lot more experimentation in a direction that I didn't necessarily see for myself.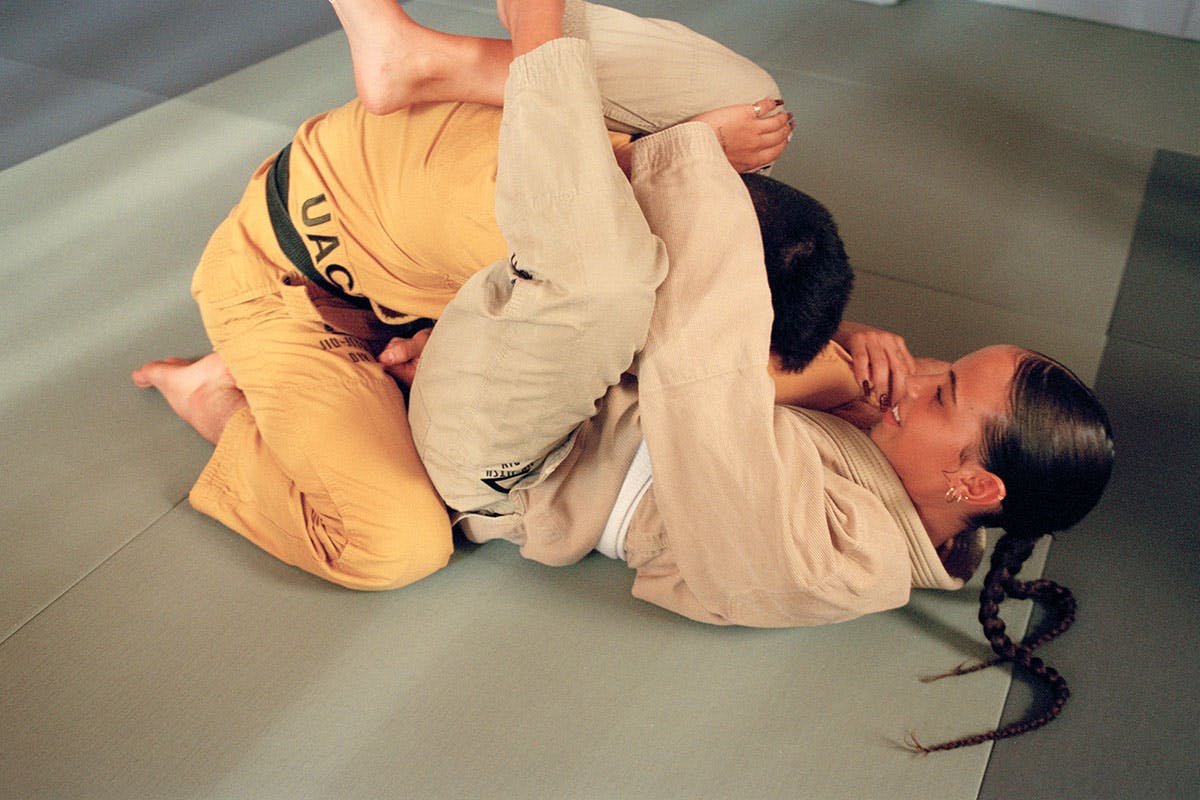 Did you do anything cool or interesting along the way?
I started practicing jiu-jitsiu a few months ago. Exercise has been a huge thing for me during the quarantine, especially while we were stuck inside. I just tried to move around in any way I could. And jiu-jitsiu stuck after I saw it. I saw some people training at the gym and it was just like, that looks really cool. I'll probably never do it, but I'd love to try it. I did try it one day in June and it was really interesting. I was definitely doubtful of how much I'd be able to do, but the body mechanics of it all are really interesting. I think it really helped my state of mind overall.
Outside of music, what else are you passionate about?
Spending time with the people I love and trying to be an advocate for mental health and taking care of yourself.
What are your thoughts on the Samsung Galaxy Z Fold3 5G*?
I really like it. It's very versatile and you could do a lot with it, especially because of the way it moves and opens and closes. I feel like it's built for creatives just as someone who spends 99% of their time on their phone and does most of their things on their phone; it has a lot of functions.
What are some projects you worked on during quarantine and now?
Music is definitely still the main focus and always will be, but I'm trying different methods of ar, different spaces, and started reading scripts over quarantine. Just kind of seeing anywhere else I could fit in.
*5G connection and availability may vary. Check with your carrier.