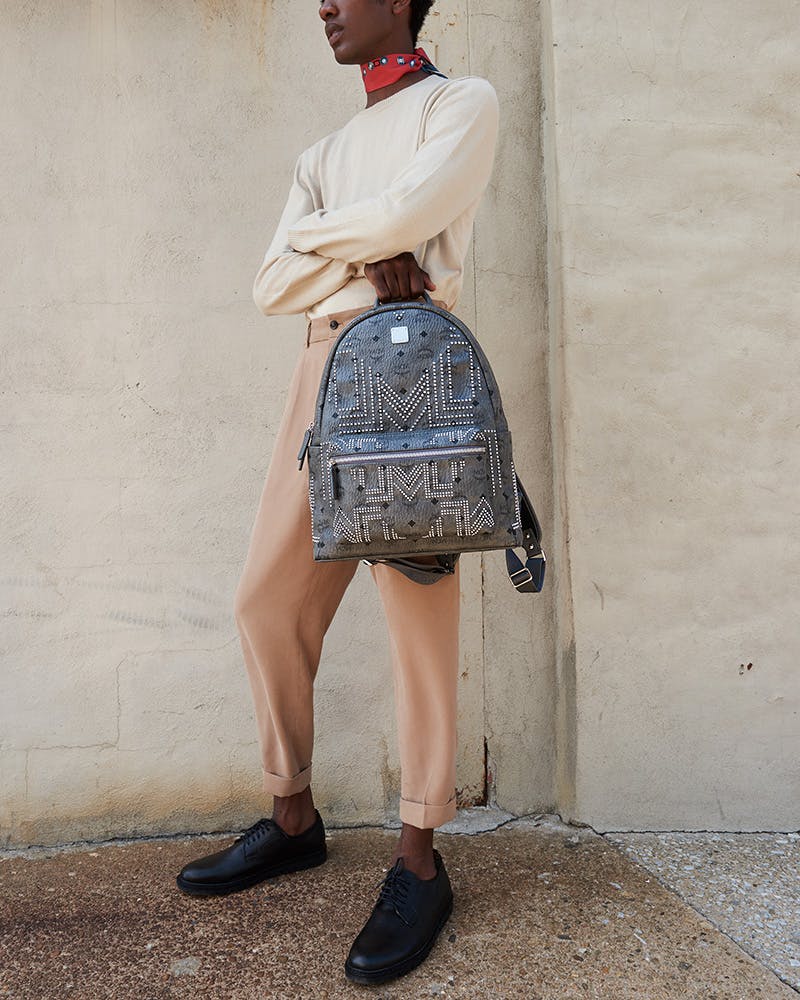 Earlier this year we got a glimpse of MCM's upcoming backpacks when the brand revealed its much-talked-about FW18 campaign starring Rich the Kid and Sita Abellan. Now that some of the bags are here, we've selected the best of the best to help you make the right decision when copping your next accessory.
Buying anything from MCM is an investment in quality, that's the same whether you're grabbing something as small as a wallet or as large as a suitcase. A backpack is no different and each one promises premium materials and construction as well as innovative features like the detachable shoulder bag and clutch on the Trilogie Stark.
No doubt you'll recognize MCM's iconic Visetos logo print which appears across many of its designs, with the logomania trend still in full swing, the pattern is the perfect motif with which to flex on the 'gram.
Check out the entire list below before pulling the trigger on any purchases. You can shop all of these online or at one of MCM's stores around the world. Follow @MCMWorldwide to stay up to date with all the brand's latest announcements.