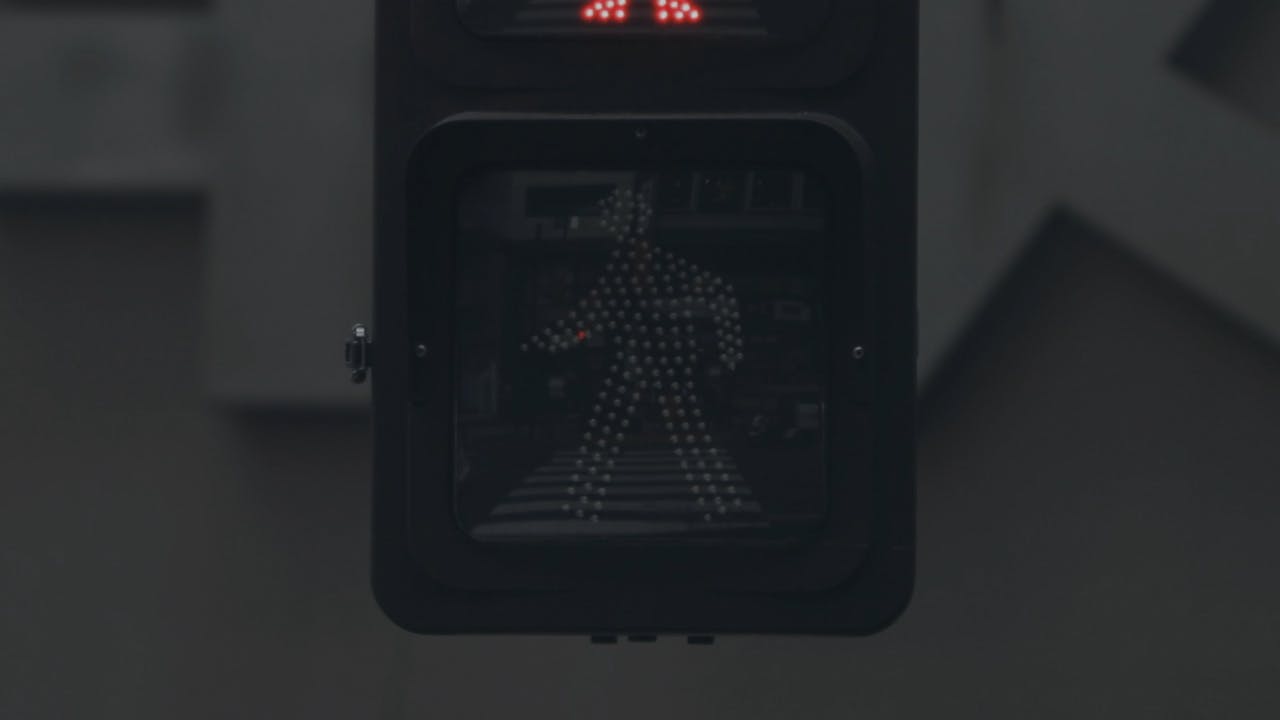 Japan's culture is a fusion of the ancient and modern worlds. Respect for tradition provides the foundation upon which innovative thinking is reimagining the future. Against this backdrop, the protagonists of the "The Greatest Race" manga are making a new mark on the world's oldest sport—running.
Over the years, running has transformed in many ways. Humans have become much faster, and footwear has progressed in tandem, with technology helping runners break records and achieve new levels of speed. The runner's spirit fuels the race to the future—and a well-crafted pair of footwear helps him get there. The legendary craftsman, Hitoshi Mimura, is evolving the centuries-old manufacturing process of shoe-making to support the rising star, Daichi Kamino, in his quest to become one of the fastest marathoners in the world.
Mimura, often called the "God of Shoes," has been making custom footwear for athletes for nearly five decades. Renowned for his meticulous attention to detail and uniquely iterative process, Mimura was awarded the high honor of "Contemporary Master Craftsman" by Japan's Ministry of Health, Labor, and Welfare in 2004. Mimura's M.Lab workshop in Hyogo Prefecture was established in 2010, and has since become an exclusive footwear mecca to which only the most promising and elite runners in Japan visit.
One such runner is Daichi Kamino. A budding legend in his own right, Kamino is known as the "God of the Mountain" for his prowess in uphill running. Having shattered records on the hilliest sections of Japan's alpine relay races, and with several Japanese racing titles to his name, Kamino now has his sights set on winning a medal in the world's biggest distance race.
Seeking the best support to achieve his lofty goals, Kamino signed with New Balance in 2018 - the same year that the brand announced a partnership with Mimura as its official global footwear adviser. With a shared vision of creating the world's best running shoes, New Balance has unveiled the latest masterpiece inspired by Mimura – the Hanzo v2. This performance running shoe pays homage to Japan's rich running history while incorporating cutting edge designs, materials and technology.
The Hanzo v2, much like the relationship between Mimura and Kamino, represents the synergy of old and new, tradition and innovation. Each step echoes the beating heart of today's Japanese running culture.
To tell the story of "The Greatest Race" heroes, we interviewed them about how their respective disciplines complement each other.
Interviews conducted by Runa Anzai for Highsnobiety.
Kamino Q&A
What is your training process like?
I run every day of course, but now I'm evolving my training to focus more on physical training to make my legs stronger. This is essential for long-distance runners—especially at the end of the run when it gets really tough.
What is the most rewarding part of running?
I feel that your effort will never deny you. Your effort is everything, and that is something that has always fascinated me about running.
Do you have any objectives now?
Competing on the world's biggest stage against the very best from other countries is my biggest aim. To hone my running skills in new ways and avoid plateauing, I've been changing my environment and training routines. I recently flew to Kenya to do an intensive with my coach.
How would you describe your strength?
My strength is to push myself as much as I can, as much as possible.
What motivates you to run a marathon?
Some say a marathon is a solitary sport, but there are so many people who support me—my family, trainer, coach, New Balance team, and Mimura-san who provides me with the shoes, and also my nutritionist, physiotherapist, and so on. Although I am running alone, I feel like I'm responsible for carrying everyone's hopes. By achieving my goals, I am able to thank all the people who supported me throughout the journey.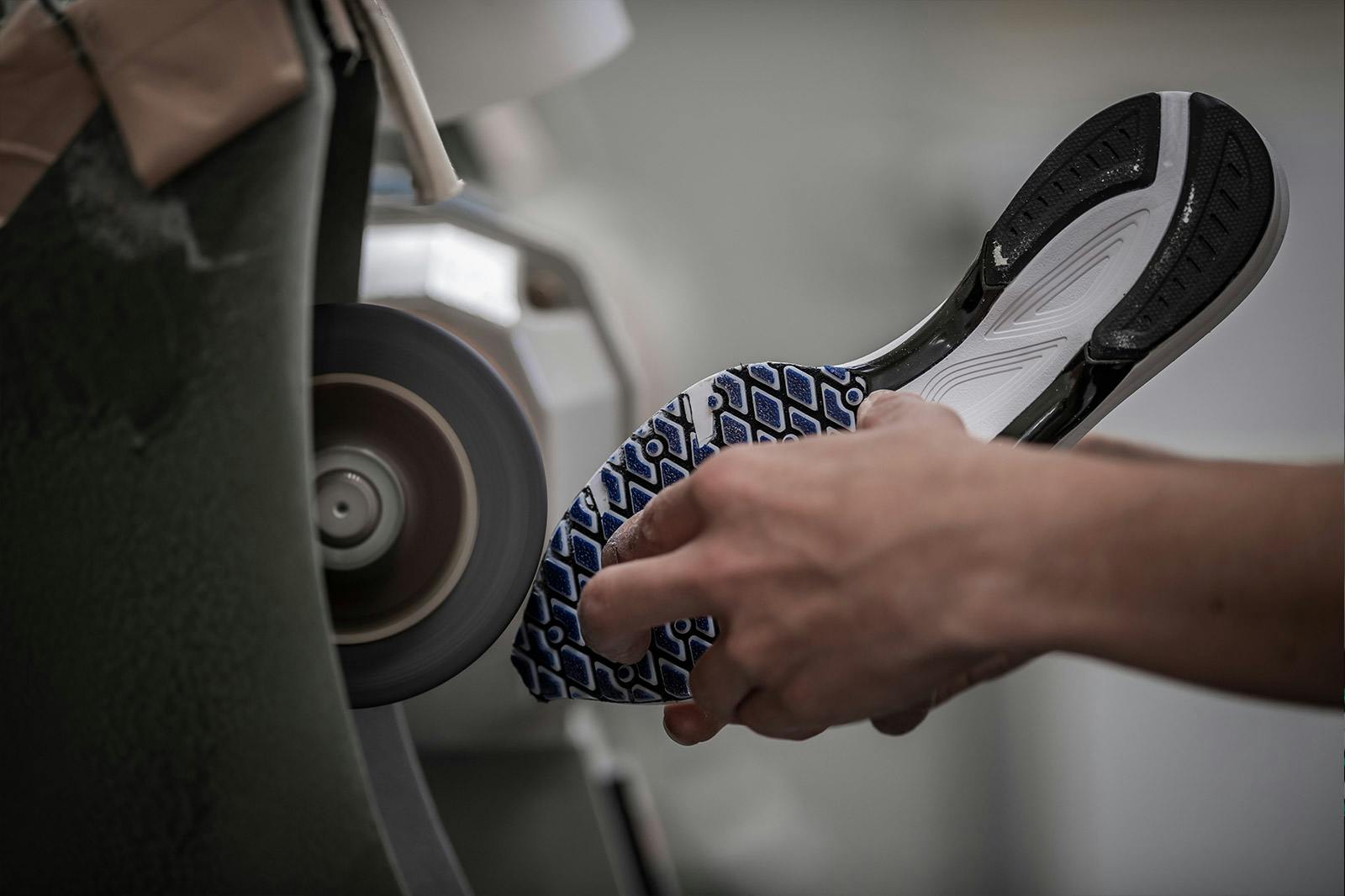 Mimura Q&A
What made you want to become a shoe craftsman?
I was actually a runner when I was a student, and I used to run this sharp turn in the road which made my running shoes die very fast. That experience gave me inspiration to make running shoes that last longer, and I decided to pursue my career in shoemaking after graduating from college. After working for a shoe company for decades, I actually decided to retire from shoemaking, but a week after my retirement, so many runners and coaches reached out to me to say: "I really need your shoes." So I decided to establish M.Lab.
When did you start making shoes for Kamino? How did you guys meet?
I first met him when he was a college student. At that point, he was doing a marathon relay and I was making shoes for his entire team. I always sensed that Kamino felt responsible for his whole team's performance. He is a man of words and action. I must say that I also have a responsibility to provide him with comfortable and durable shoes.
What is the most rewarding part of shoe crafting?
For several decades, I have seen runners who wear my shoes, and every time I get moved by them. Some of them win medals and say to me that it's because of my shoes. That makes me extremely happy, and encourages me to keep doing this.
What do you value from making shoes?
My priority is to support runners to achieve their goals, and so I must make shoes that prevent their feet from getting tired or injured. That is my role and responsibility.
What is your motto as a craftsman?
As a shoemaker, I have to craft shoes that truly come out of me and I need to keep developing my ideas. Being satisfied with just one shoe? No, that's unprofessional. I need to challenge every possibility and improve all the time. It's like challenging the future. You need these kinds of guts in you to be a real professional.
Do you have any objectives on shoe crafting?
It's my strong desire to make the world's best shoes. I can assure you that these shoes allow everyone to feel excellent running in them.