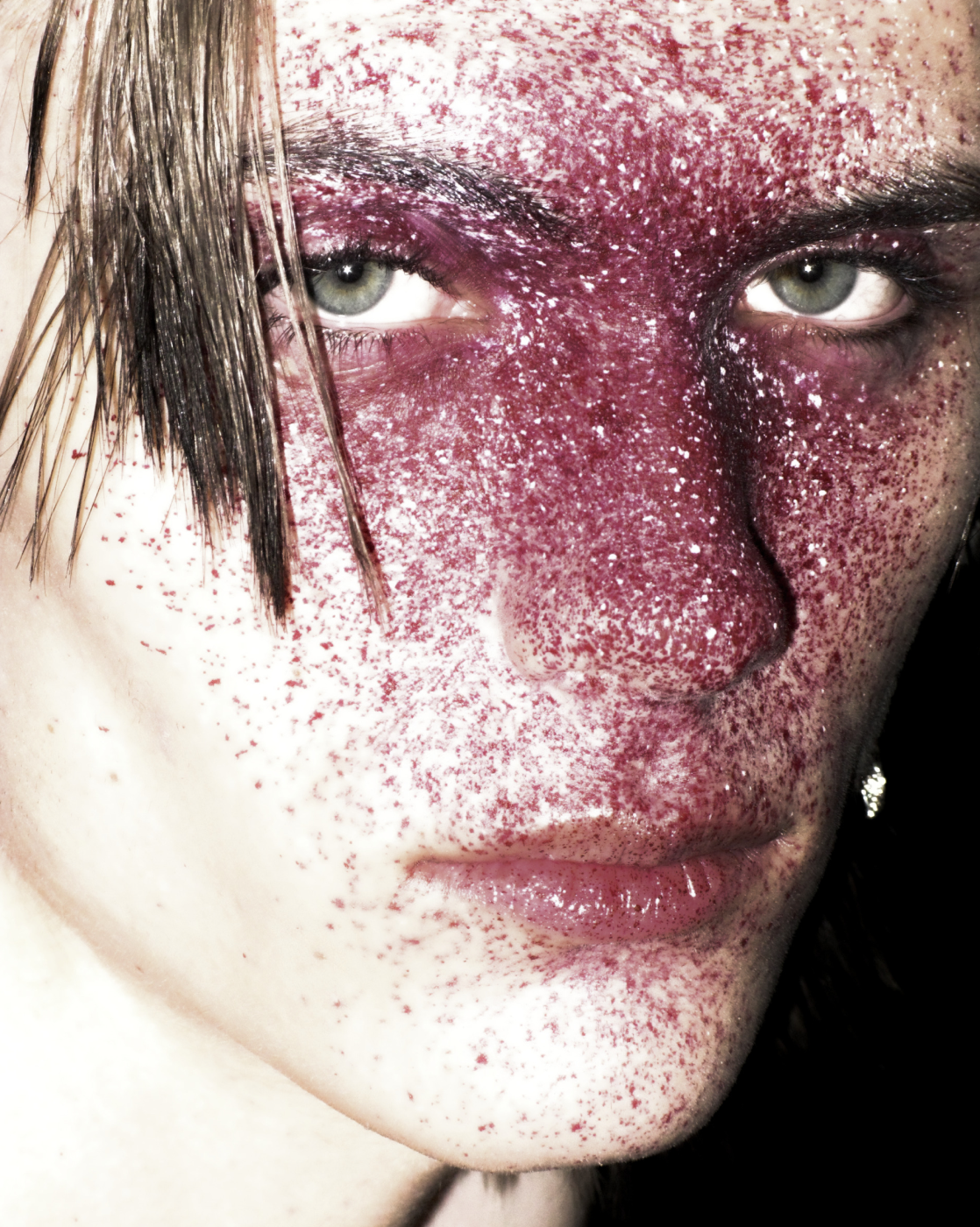 Noen Eubanks is feeling ambivalent. The 21-year-old TikToker materializes on my screen in a Hawaiian shirt and a chunky silver necklace, his cheekbones framed by a halo of gossamer hair, currently dyed bleach-blonde with black tips. "My hair colors represent my mood," he says. "The blonde and black… It's what I need right now." I press Eubanks to put a feeling to his bicolored mane: "I mean, it's not a bad mood," he chuckles, explaining that his hair tends to darken with his aura. "When I'm feeling a little bit better, I do the lighter stuff."
Speaking with Eubanks feels something like déjà vu, a sentiment his 10.1 million TikTok followers would likely share. By now, I've scrolled through his feed countless times, watching him evolve from small town high-schooler to Hollywood tastemaker. With each swipe, months are measured by the color of his hair, years by the contents of his outfits. Ever-evolving, his appearance tells a contemporary coming-of-age tale, one starring an awkward, soft-spoken misfit finding himself through bleach, thrift store clothing, and the internet.
Eubanks rewinds to the very beginning. He was born in Georgia and moved to Hawaii when he was one year-old; after a couple of years he returned to Loganville, a small city just outside of Atlanta. In elementary school, he moved to Texas and then back again to Georgia to stay with his grandmother ("I lived in a lot of trailers," he expands). He moved in with his dad midway through high school and later in 2018, discovered a love for TikTok, which had only recently rebranded from Musical.ly following its acquisition by ByteDance. By the time he graduated a year later, he was posting to TikTok multiple times a day, taking on the app's trends with a wry sense of humor. In one video, he introduces a Minions plushie as his girlfriend; in another, he transforms into a ping pong ball as Skee-Lo raps "I wish I was a baller."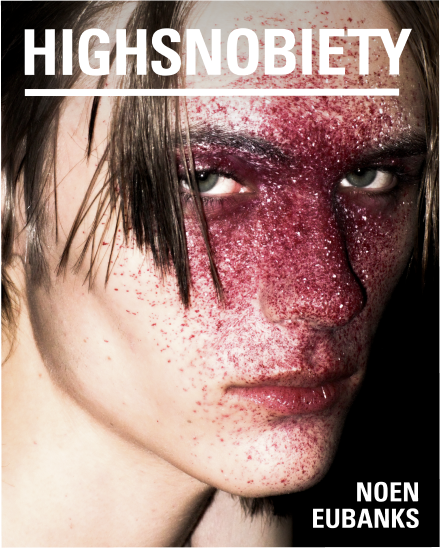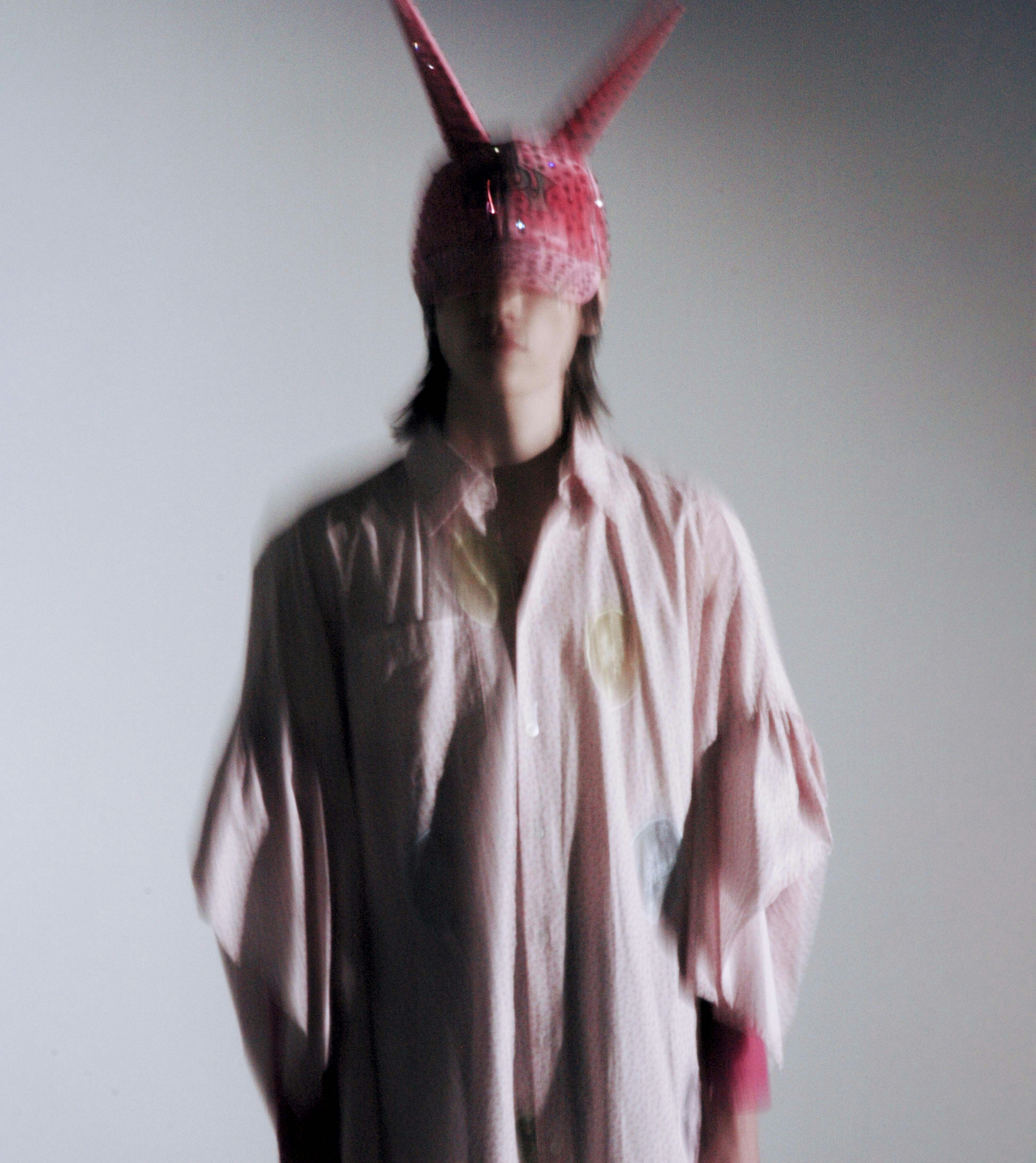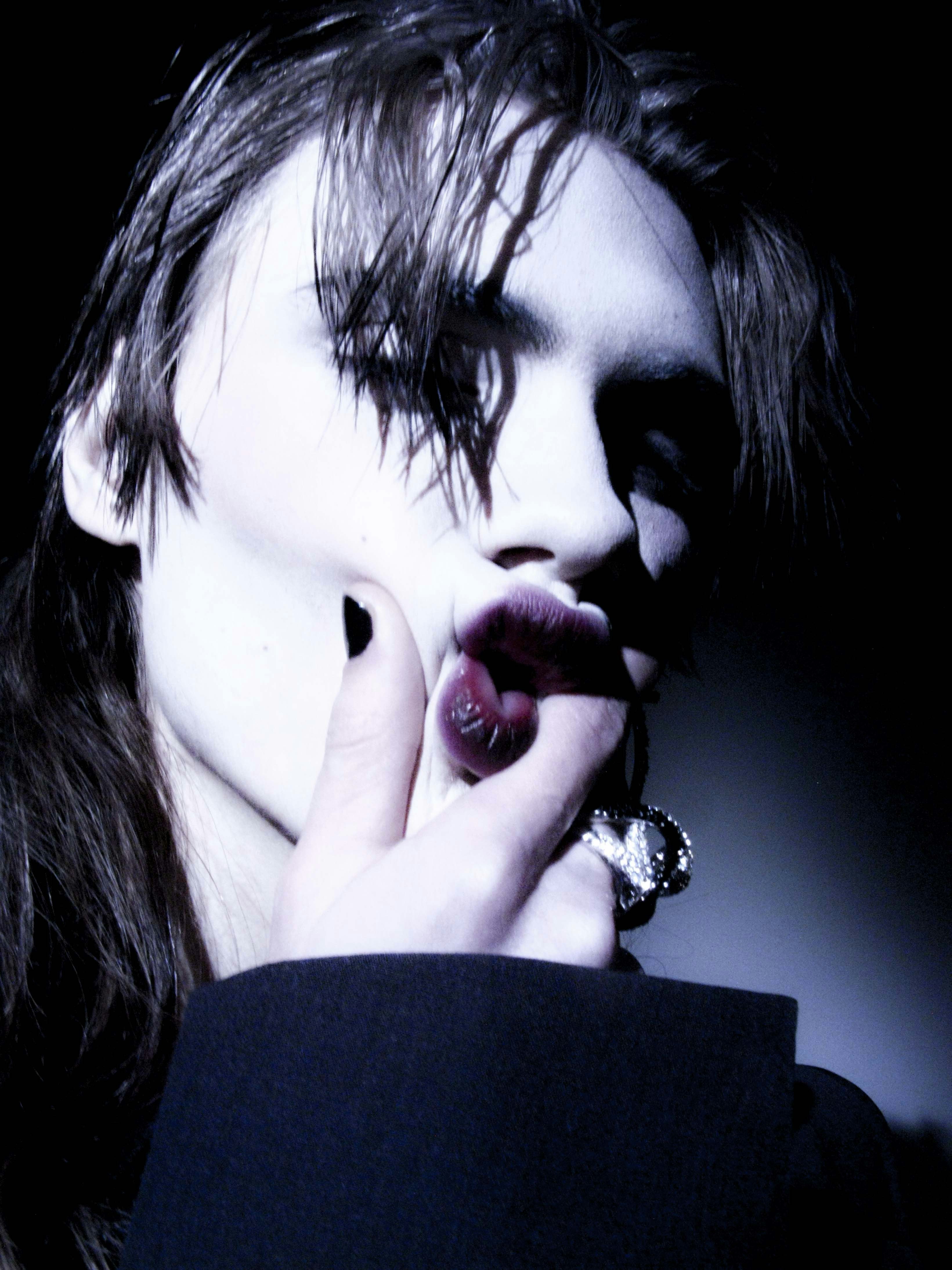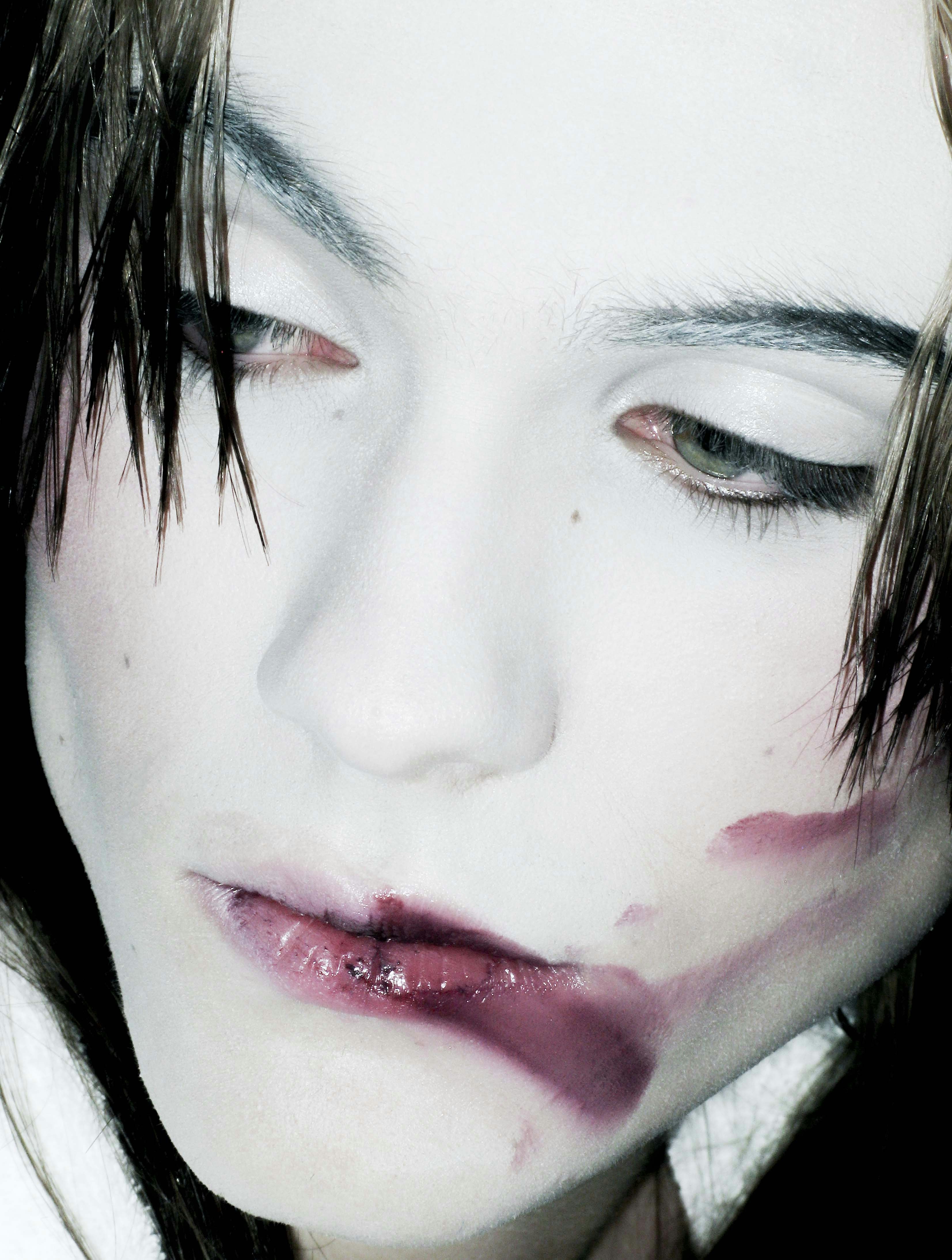 This was 2019 – the likes of Charli D'Amelio and Addison Rae had just joined the app, which, for the most part, attracted an energetic community of young people who could execute slick dance routines and lip-sync to Billboard's Hot 100 while Blue Steeling at their front-facing camera. Eubanks' willingness to poke fun at the absurdity of these tropes with his awkward dance moves and self-deprecating comedy set him apart. "I definitely used [TikTok] as an escape," he explains. "I'm introverted – the only time I was outside was because I was working or going to school. It was nice to have people that I felt like I could talk to and connect with, that didn't judge me so harshly for just being who I am."
2019 was also the year Eubanks began experimenting with his appearance, drawing a new cohort of followers to his account. In 2018, he had posted a "face reveal," shedding the black sunglasses that he'd worn in videos prior. Much to his surprise, reactions to the unmasking were overwhelmingly positive: "A lot of people were like, 'Wow, he's actually attractive,' which I had never gotten before. That same week, I dyed my hair for the first time."
Eubanks bleached the crown of his head platinum blonde, a switch that served as his entrée into more experimentation. He began painting his nails and revamping his wardrobe with clothing he found at thrift stores. Eventually, he dyed his entire head cotton candy pink. He debuted the new look in a video, uploaded on March 16, 2019, that now boasts over 4.5 million views. "My account doubled. It was a really big moment for me," he says. "I was worried about what people would think. But online, it seemed like everyone loved it."
But IRL, not everyone was fond of Eubanks' experimentation. In the South, his colorful hair and nails inspired death threats – "People said they were going to come to [my] school and kill me because of it," he recounts. But amid the close-mindedness of Eubanks' immediate community, he found support through TikTok and his dad. "He has a bunch of piercings; he used to dye his hair. He was very alt when he was younger, so he understood that stuff and was more accepting of it."
Three years ago, genderless beauty brands like Harry Styles' Pleasing and We Are Fluide didn't exist. For the most part, cosmetic companies were marketing exclusively to women, a fact that frustrated Eubanks. He points to nail polish ads as an example: "They have all these extremely feminine hands with the nail polish on, and they've got pictures of women putting it on… Most people have nails – it's not something that's specific to particular groups of people, so I don't think it needs to be marketed that way." Now, as the likes of Gucci Beauty and Fenty Skin make an effort to feature models across the gender spectrum, it seems that the industry is finally beginning to break down binaries. Still, one maddeningly separatist category of beauty products has yet to be toppled: skincare and makeup "for men," one of Eubanks' personal pet peeves. "We can all wear makeup. It doesn't need to be women's makeup or men's makeup. It's just makeup."
After inking his first brand deal – $200 in exchange for a promotional post – Eubanks' family gave him permission to pursue a career online. When he showed up at his pizzeria job intending to quit, his boss beat him to the punch, firing him over customer complaints about his appearance. "I wasn't worth the trouble," Eubanks says matter-of-factly.
Eubanks and his family hardly suspected that his fledgling career as a digital creator would eventually lead to his own YouTube show, a line of merchandise, and a gig modeling for CELINE. But soon, he traded the suburbs of Atlanta for Hollywood Hills, moving in with staff from YouTube media company Kyra TV, which signed him in 2019 (though he is no longer working with the company). Now, he's settled into his own place in Studio City, where he lives with his partner of two years.
As Eubanks adapted to life in Los Angeles, his personal style continued to evolve. For a while, he draped his lanky frame in perfectly slouchy button-ups and trousers, the ones that TikTokers would eventually define as hallmarks of the "softboy" aesthetic. As he's matured, a tougher side to his personality has also emerged, expressed via skull-printed shirts, heavy silver chains, and eye makeup, typically red pigment applied to his under-eyes. His hair cycled from icy lavender to turquoise, seafoam green to canary yellow. At the moment, his aesthetic is "cool-weird." He favors oversized bowling shirts, usually printed with bold graphics. Skoot is one of his favorite brands. He wears less makeup than he used to, but he still considers red-rimmed eyes his signature.
Left: Top KHOSROV, Earring MODEL'S OWN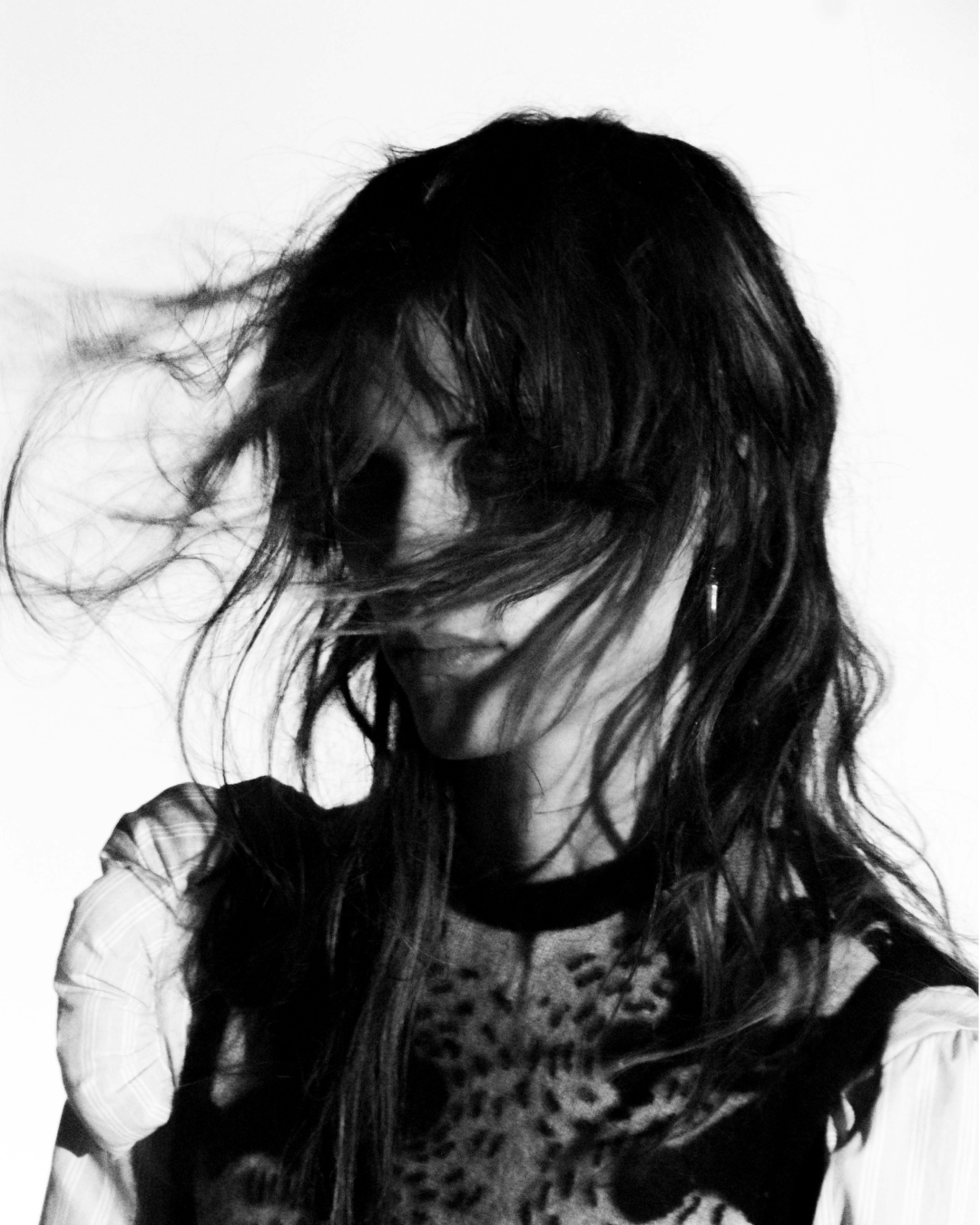 "I feel like I've gotten edgier. I'm definitely older than I was a few years ago and that's had an effect on my [look]," he says, suggesting that the naïvité of his younger self has been replaced by a gloomier outlook, courtesy of the pandemic. "I don't know how I could gloss over this, but between 2019 and now, a lot has happened. There were some big changes in the world, and it hasn't been the most exciting time."
I ask if Eubanks' approach to fashion and makeup is inspired by a particular celebrity or influencer. After all, TikTok's many microtrends – from the Weird Girl Aesthetic, inspired by Bella Hadid, to Indie Sleaze, drawing from Sky Ferriera and the Olsen twins – seem to take from famous people past and present. But Eubanks draws a blank – in fact, he struggles to keep up with the many personalities du jour. "I'm still learning who a lot of celebrities are," he admits. "There are so many times I feel so out of touch." Rather than a mode to mimic someone else, his visual presentation is a conduit to self-expression. "It's more about a feeling than the way that you look," he says of beauty in particular. "When I have on eyeliner, I just feel cooler. I don't believe that I look cooler, but I definitely feel cooler." He reflects on the first time he wore red eye makeup: "It made me feel more comfortable, more like I was being myself. It made me look as exhausted as I felt."
Eubanks' outlook used to be much narrower. "I'm now a young adult… My opinion of beauty has definitely changed – it used to just mean 'pretty.'" he reflects. Now, he sees the beauty in singularity. "People who aren't afraid to completely be themselves, that is beauty. It doesn't make sense for people to try to be someone because all they have is who they are." When I ask if, growing up, anyone helped shape his concept of what is beautiful, literally and figuratively, he demurs. "I got nothing, honestly. I've learned through trial and error and going through rough times in my life. I feel like it's good to not take from other people, because other people aren't you – they don't see the world in the same way that you see the world. So why take their word for it?"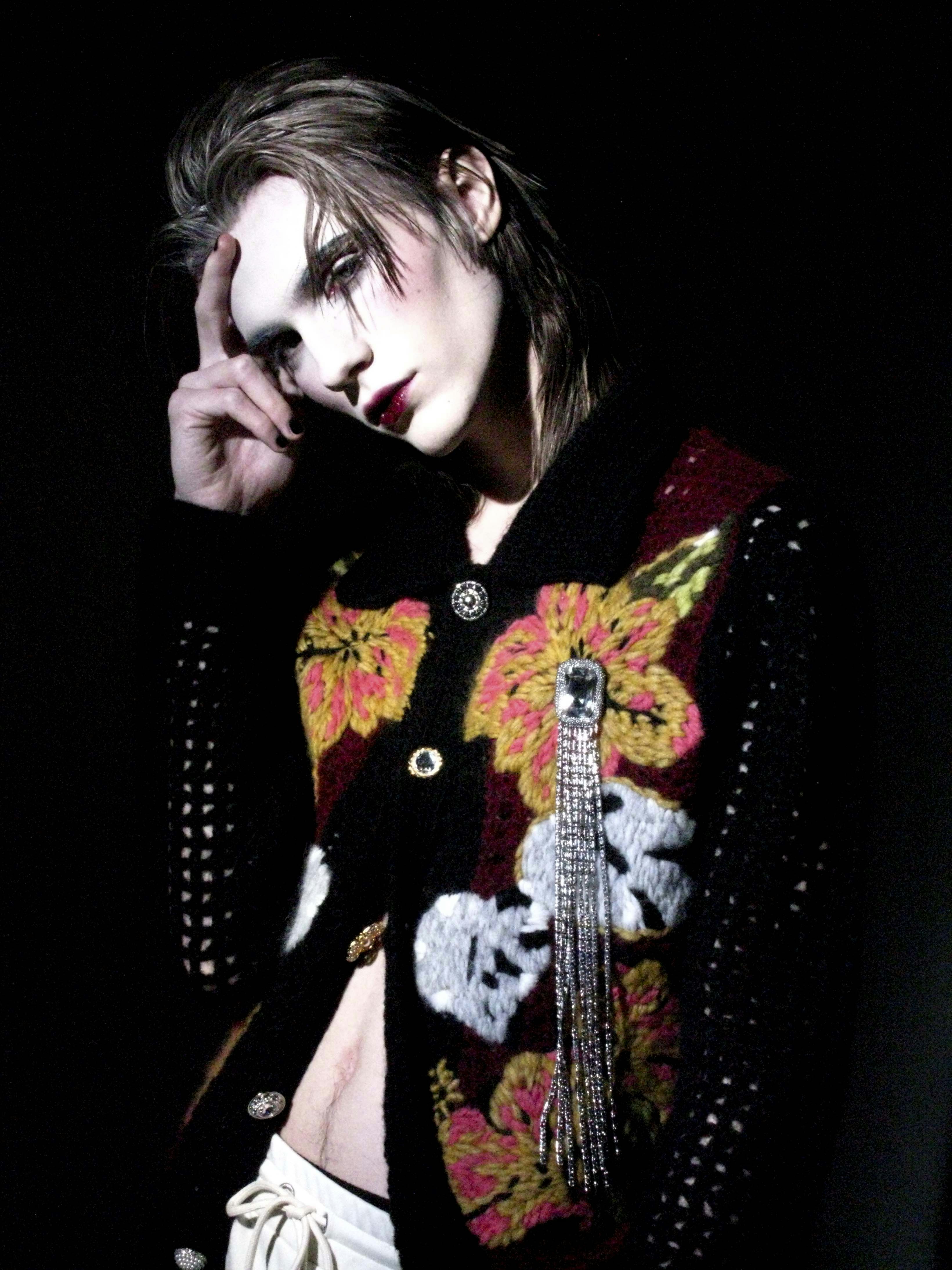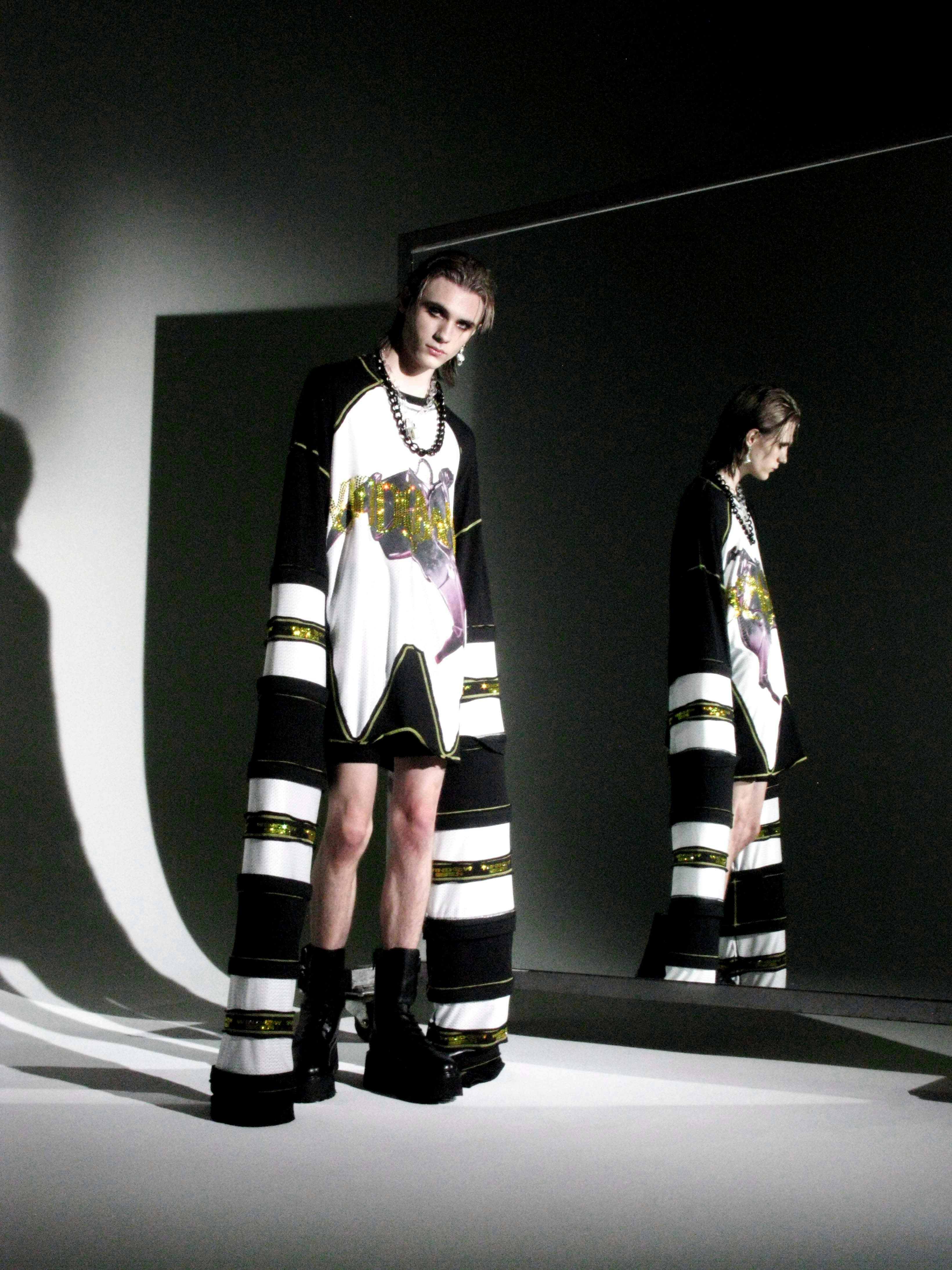 His attitude towards beauty reflects Gen Z's consensus that makeup is no longer a tool to conceal perceived imperfections, and more a reflection of one's inner life, values, emotions. According to a report from 2020, under-25-year-olds align themselves with brands that share their stance on social issues, from sustainability to racial equality. And in a more recent survey of Gen Z'ers, only 37 percent of respondents characterized their daily makeup routines as "natural or barely there," suggesting that young people are eschewing no-makeup makeup in favor of something more colorful and expressive (see: TikTok trends such as rainbow under-eyes and "crying girl makeup").
Today, our makeup routines function in a manner similar to our wardrobes, a fact that isn't lost on Eubanks. When I ask him explicitly about the relationship between personal style and beauty, his brow furrows. "How do I think that they intersect? I mean, they're kind of the same thing." Creators like Eubanks are rendering the invisible visible through their content, an endless stream of 'fit checks and GRWMs, aesthetics and "-cores." Wish you could escape the grind of big city living? Try Cottagecore, a romantic vision of pastoral subsistence exemplified by calico prairie dresses and fake freckles. Feeling burnt out? Rub some red underneath your eyes, à la Eubanks. TikTok's aestheticization of identity broadens the language of self-expression, but it also reduces us to our appearance and ultimately, the products we consume.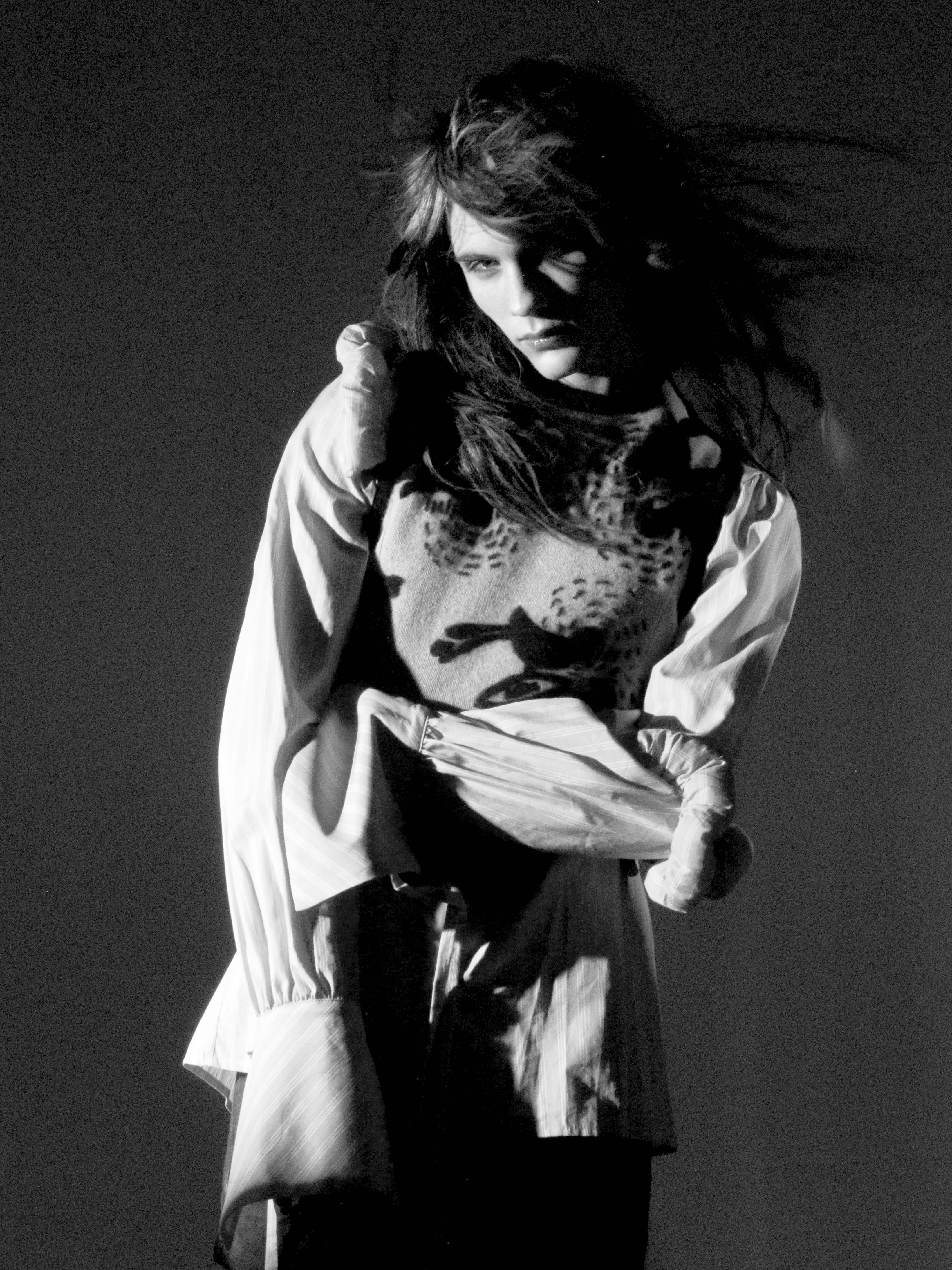 Eubanks feels this flattening effect acutely. While acknowledging the advantages that his striking looks have afforded him, he says he wishes that people would pay less attention to his bone structure and more to his creativity and humor. "People see me as a pretty thing," he muses. "It's a double-edged sword – I feel objectified a lot, especially because I don't want people to like me for what I look like. I want people to like me for what I can offer."
His personal life is another respite from the demands of his job. He has a partner, whom he met through mutual friends at the beginning of the pandemic, and they are in the process of moving into a new apartment together. "We were spending a lot of time together and we went on a date. She didn't think it was a date – that was really something," he reminisces. "We've been together since then."
Eubanks has three goals for the year: one, to be more social. "I'm awkward in person. Online it's not a problem, but in person, I'm very quiet," he says. Since the height of the pandemic, he's been something of a hermit, only leaving the house to go grocery shopping or attend events. "It's probably not great," he admits. He also dreams of buying a house, though the market where he lives in Los Angeles is notoriously tough. Finally, he proclaims: "I want to get better at being an adult. Being an adult is not easy, and I've more or less just been thrown out here. I gotta figure it out." He will, in time – it might just take a few more rounds of hair dye to get there.
Credits
With Thanks To: Hubble Studio
{"shouldDisplayHeader":true,"shouldDisplayArticleFooter":true,"shouldDisplayPresentedBy":true}