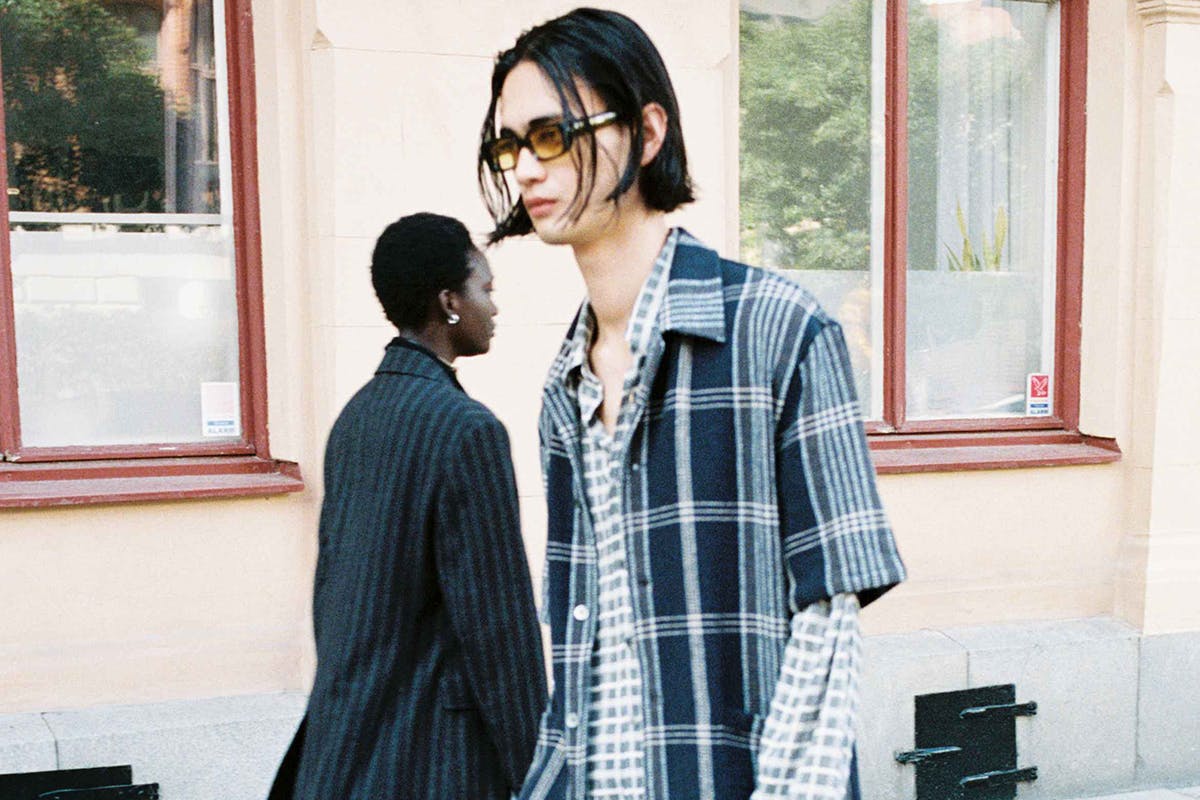 New Our Legacy just dropped which means it's time to drool over a fresh range of effortlessly cool staples crafted from the finest materials — and that's precisely what I plan to do for the duration of this article.
Presented through a lookbook shot in pandemic-induced empty streets, we got our first look at this collection over six months ago. The label's creative director Christopher Nying said at that time, "the first idea of the collection was to create a delicate form of sportswear based on tracksuits, but now we're moving into a more delicate world, [using] nylon [and] cotton crochet in sportswear."
Now that the collection has dropped in stores, we are able to get an up-close look as to how this translates into products.
Nying's sportswear inspirations manifest themselves in the form of trunks produced in Italian tech nylon, "Speed Trousers" which come in recycled polyester fabric, and puffy tote bags crafted from a durable Italian ripstop fabric.
These arrive with new takes on garments that Our Legacy has perfected through practice since its inception in 2005, such as graphic tops that are given skull-related motifs and a cardigan that comes in fuzzy mohair fabric.
In particular, shirting is a staple of any collection by the brand and this season treats us to a selection of oversized pinstripe designs crafted in lightweight organic cotton and a boxy-fitting short-sleeve shirt with a distinctive boucle texture.
However, my personal favorite from this drop is the camp-collar long sleeve shirt worn in the photo at the top of this article along with yellow-tint sunglasses. With a checked pattern and slightly oversized fit, the soft Italian cotton gives it the slouchy relaxed feel that can normally only be achieved once a piece has been perfectly worn in.
Also including a classic pair of tasseled penny loafers, bucket hats that are perfect for summer, and a knotted leather keychain with Japanese metal hardware, check out the full Our Legacy SS22 drop available on the Highsnobirty shop below.
Scroll down to shop Our Legacy SS22 at the Highsnobiety Shop
Want to keep browsing? Head to the Highsnobiety Shop for more products that we love.