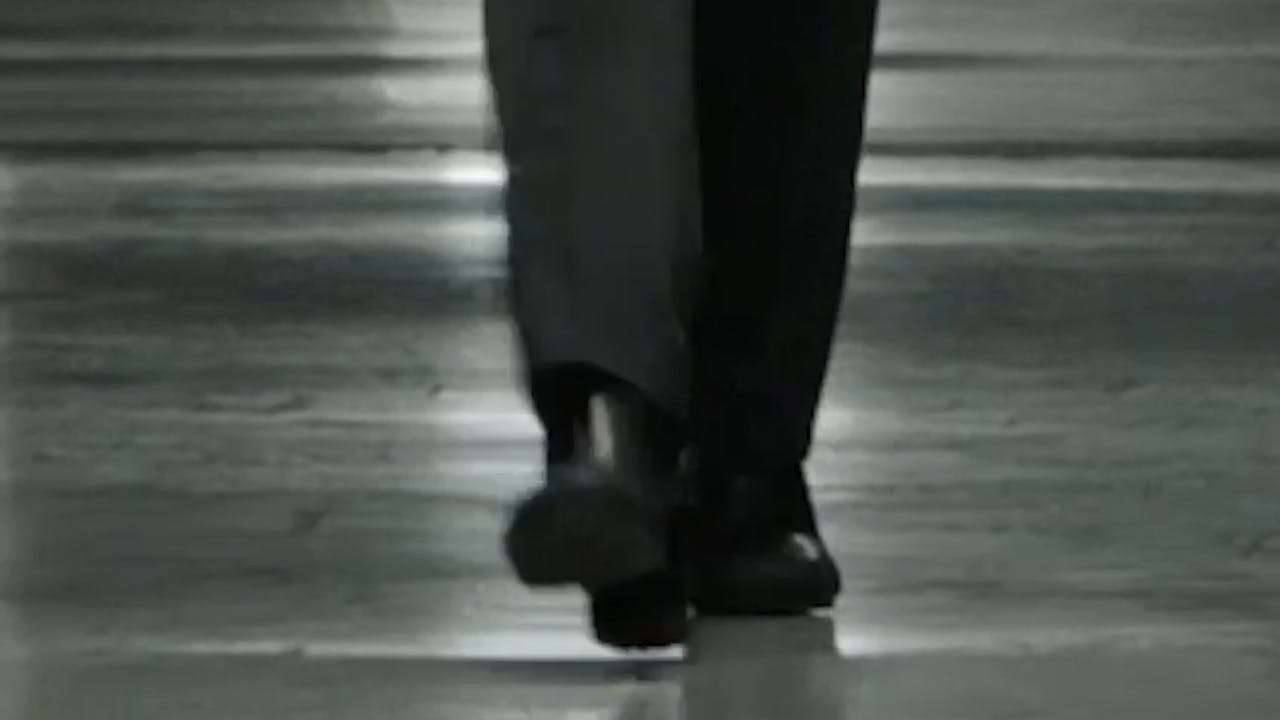 This piece appears as part of "Not In Paris," an online exhibition hosted and curated by Highsnobiety. Head here to see the full series.
Random Identities was launched in 2017 when veteran fashion designer Stefano Pilati wanted to realize a new label which, instead of prescribing identities — as fashion brands are wont to do — leaned into a vast matrix of complex, contradictory (and indeed random) forms of existence.
Pilati relocated to Berlin to conceive his new ready-to-wear label, which pulled from the style codes of the city's club culture — wide pants, big puffers, high heels, and silver chains — as well as pulling inspiration from his own archive and covetable daily wardrobe.
Retailing at a noticeably more affordable price point than other luxury labels, Random Identities has had three stand-out pieces that speak to the wider values and "silent commentary" that Pilati imbues within his designs: "Random Identities is my answer, with a fluid and versatile attitude, to the need of defining oneself without marking oneself — by appreciating this proposal, it can continue to evolve and self-create."
Pilati knows menswear inside and out, as he makes apparent in his explanation for the inspiration behind some of the brand's most notable pieces: the worker boots, the bra shirt, and the Berlin baggies, as well as a pontification on the anti-logo logo.
"It has been freely inspired by a vintage worker boot, the rubber in the front, the heel, and the handles express ambiguity simply through the height created by the heel."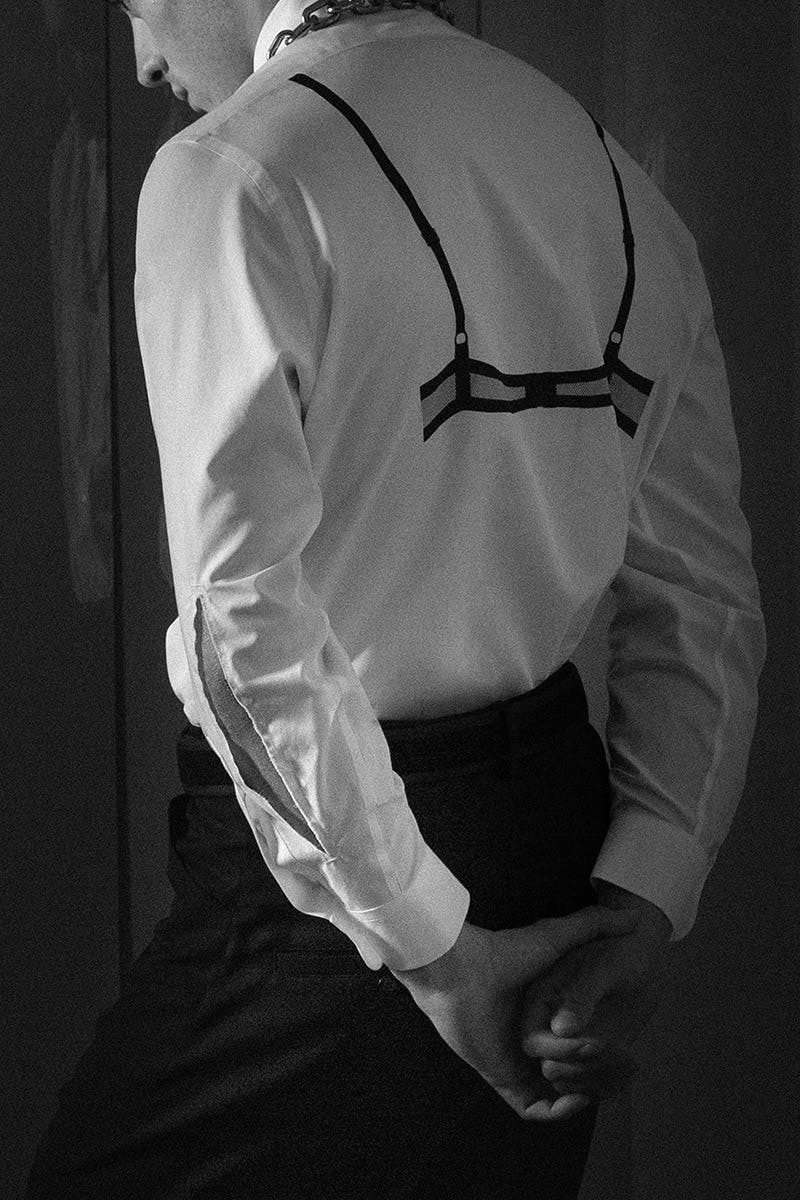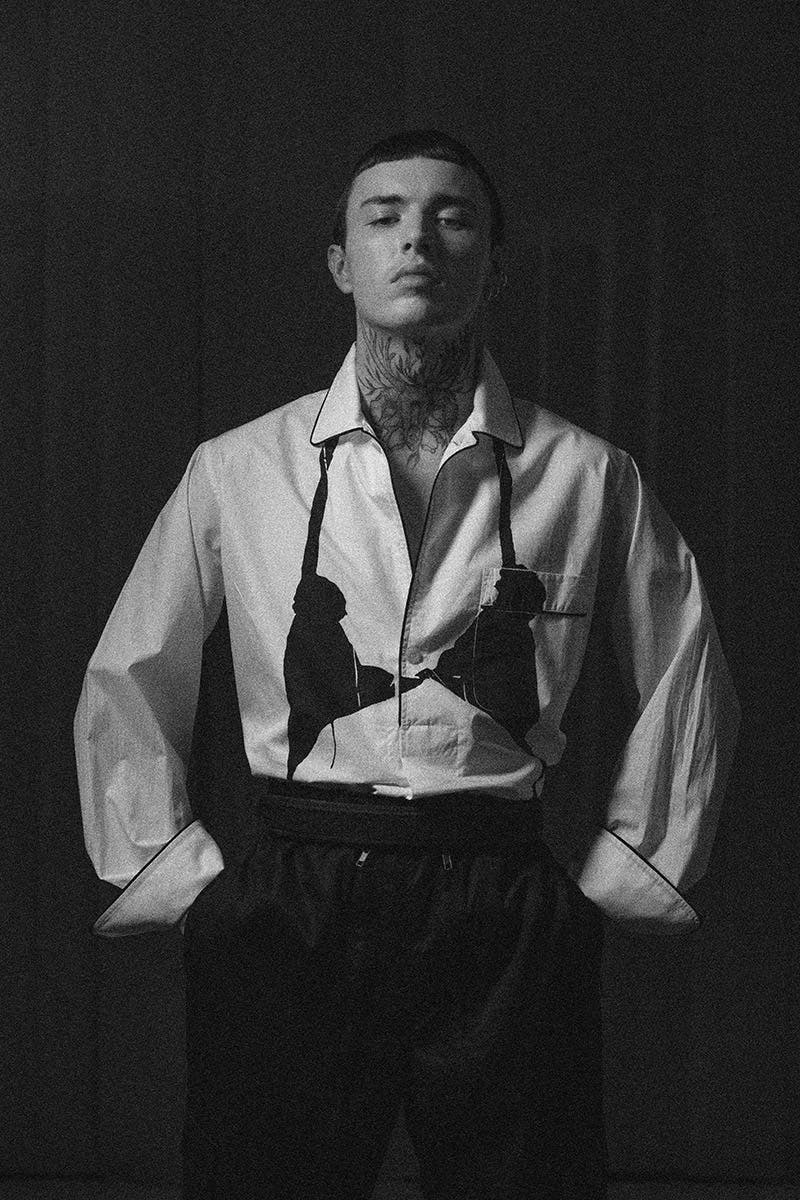 "Random Identities, like me, prefers to use the power of style instead of too many words, often without creating a factual reality… it is my way to enjoy fashion making statements with the language of symbolism."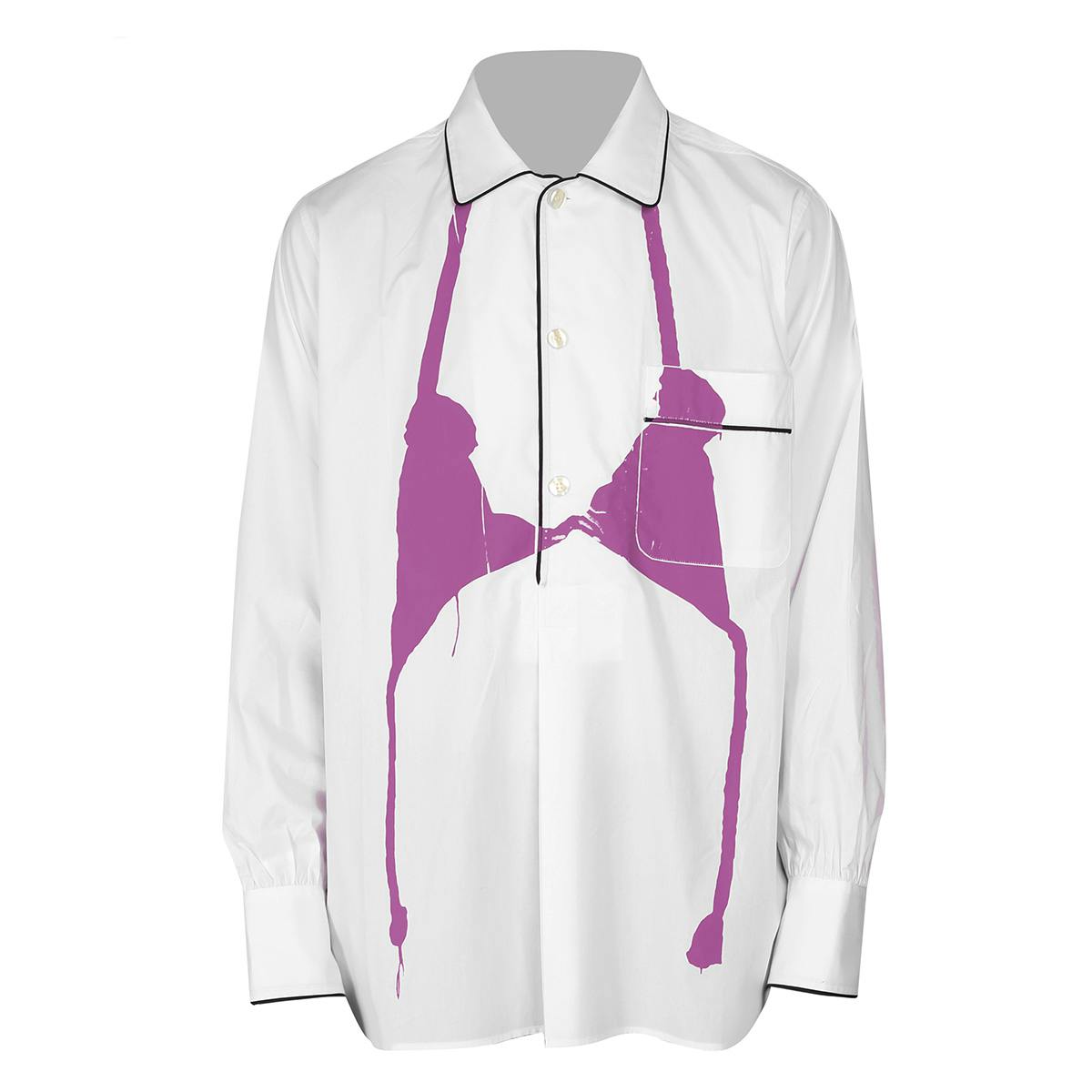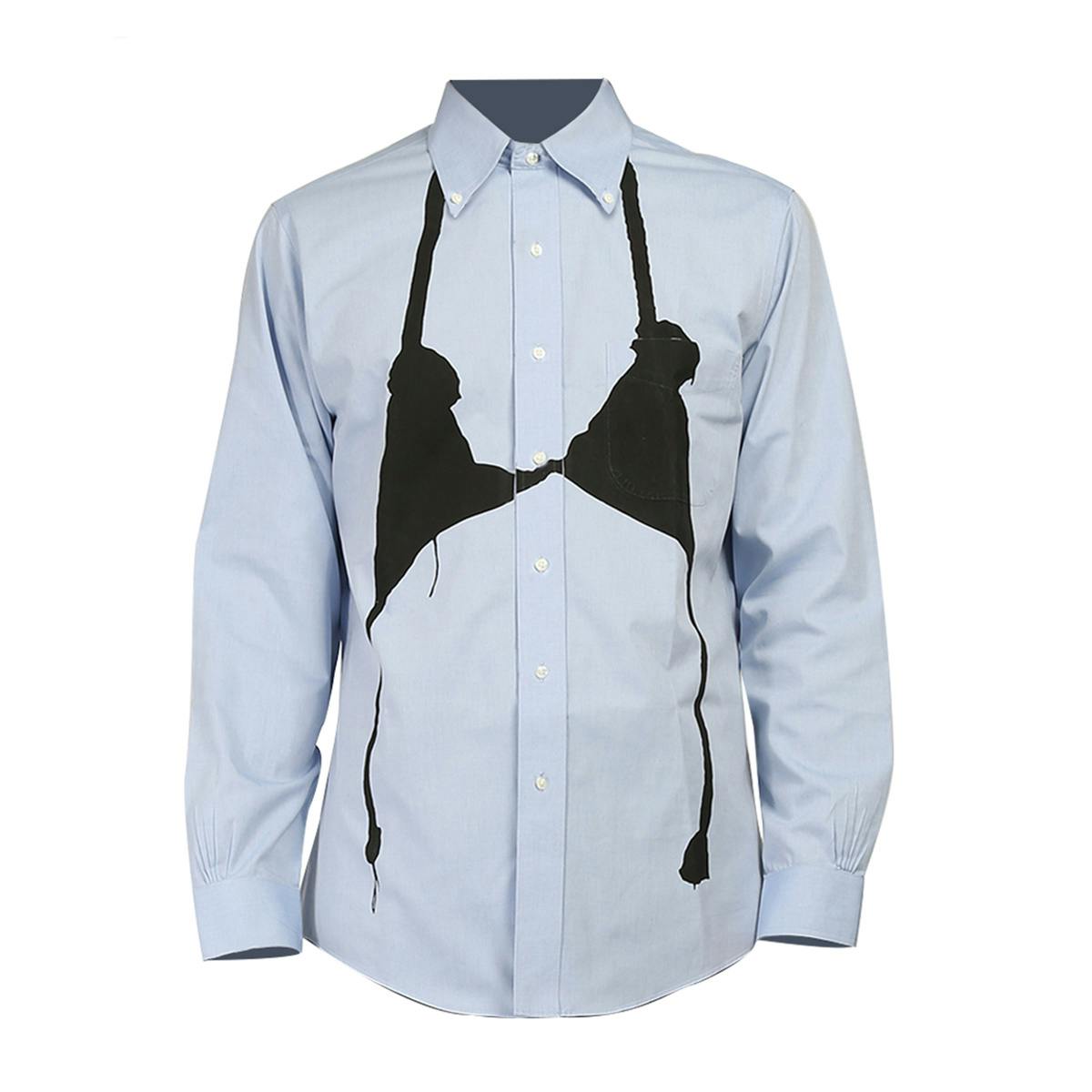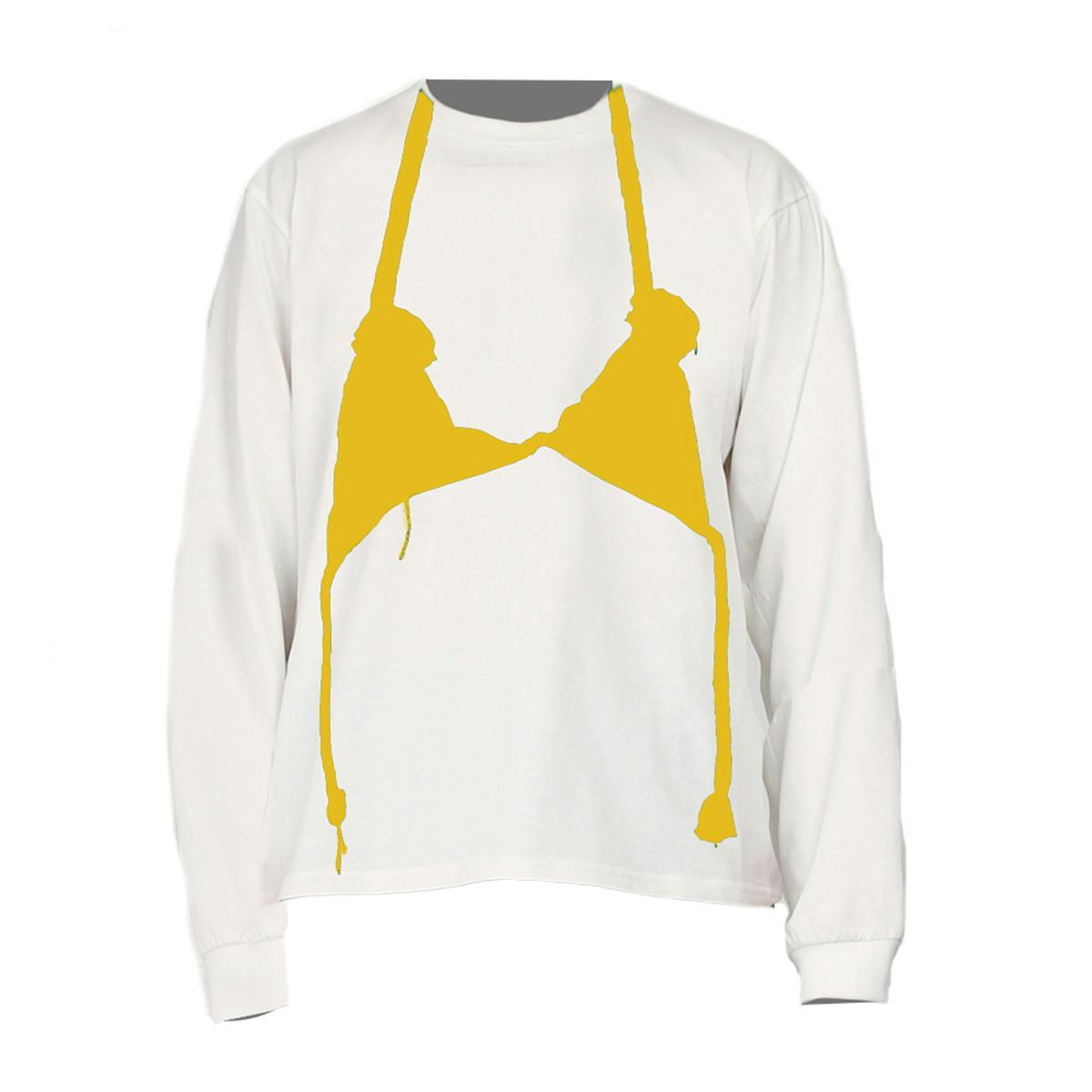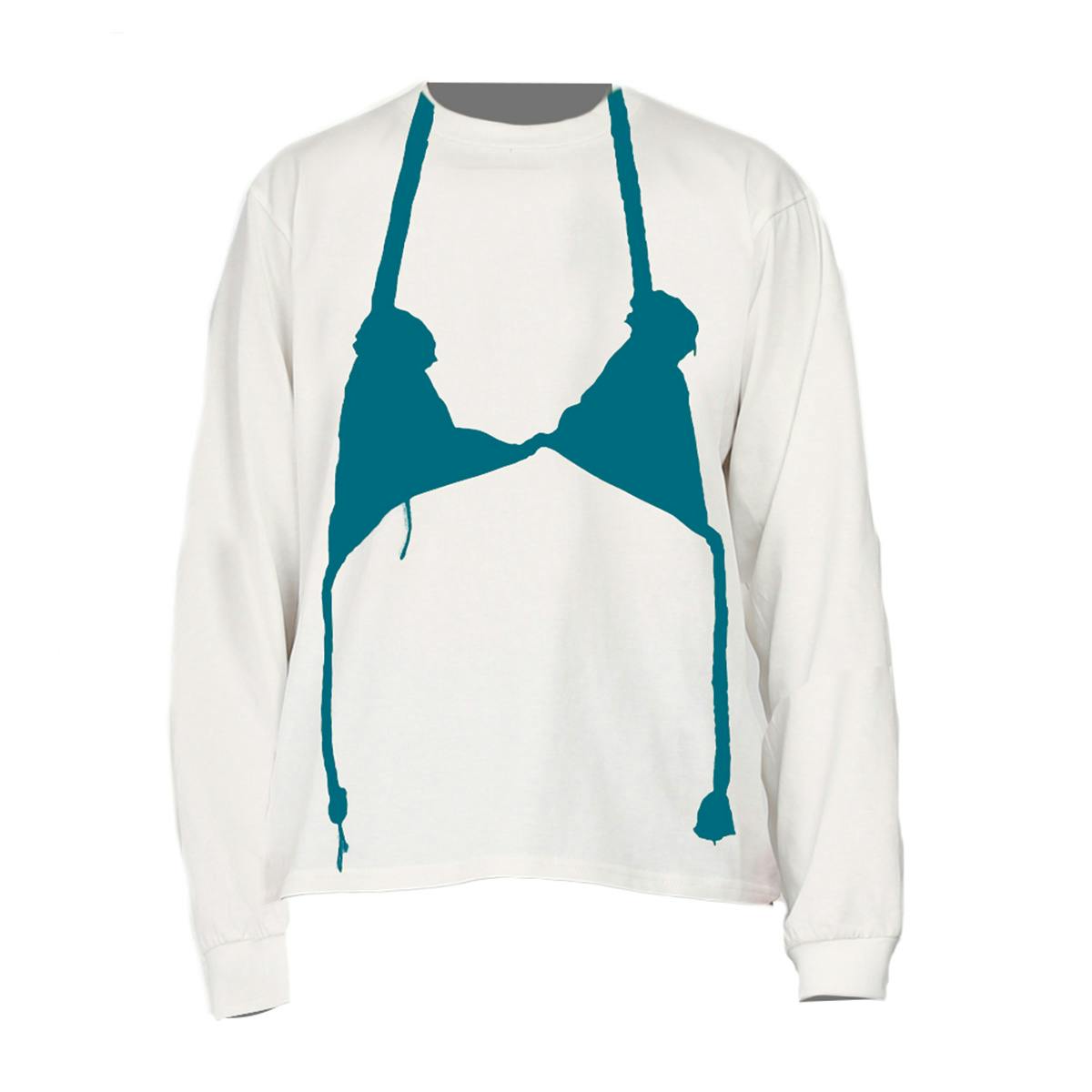 "In Berlin, gay culture and club culture go hand in hand, and there are some specific dress codes that I observed merging from the two communities. The zip in the back of the pants is an important detail, as being an evident citation of fetish sex garments — the fact that it allows the pants to be worn around your neck, around your waist, changes the silhouette fashionably, and in total absence of limitations."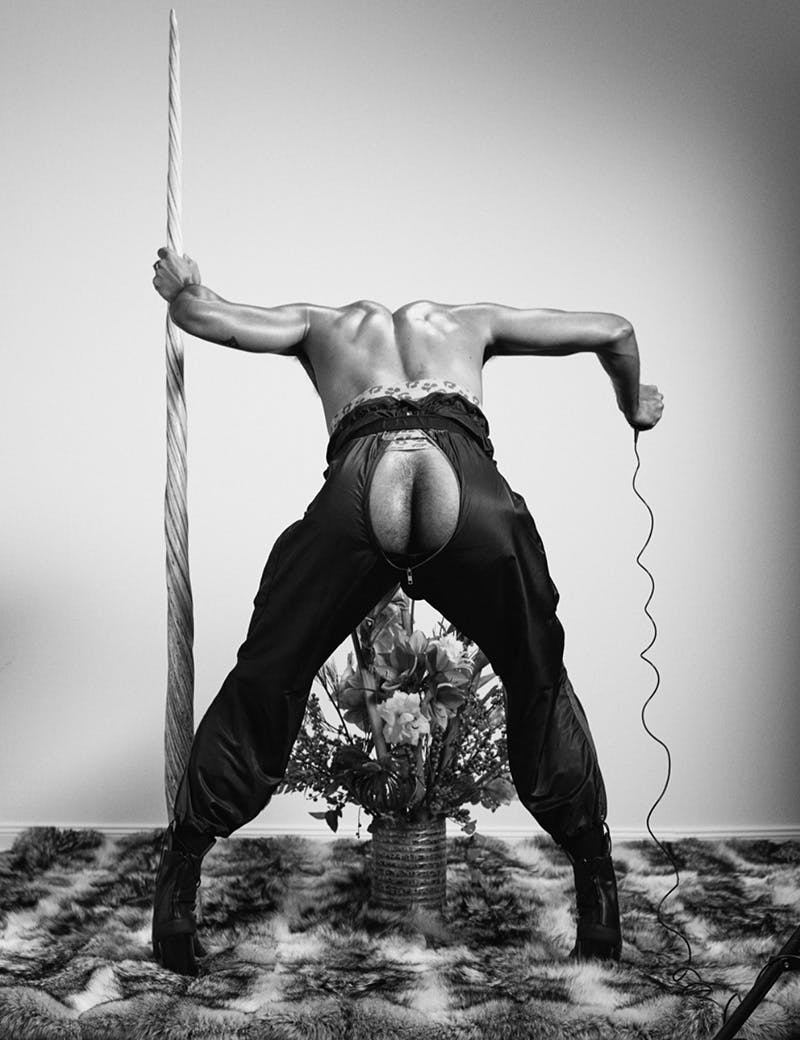 "In a way, you can conceive of the Random Identities logo as… no logo."
You can get a feel for the backstage energy at one of Random Identities' as literally seen through Pilati's eyes via bodycams, directed and edited by Matt Lambert.
Take a look at the video below
Are you also "Not In Paris?" Not to worry, you too can join in on the non-gathering with our exclusive set of merch. Shop the collection here.