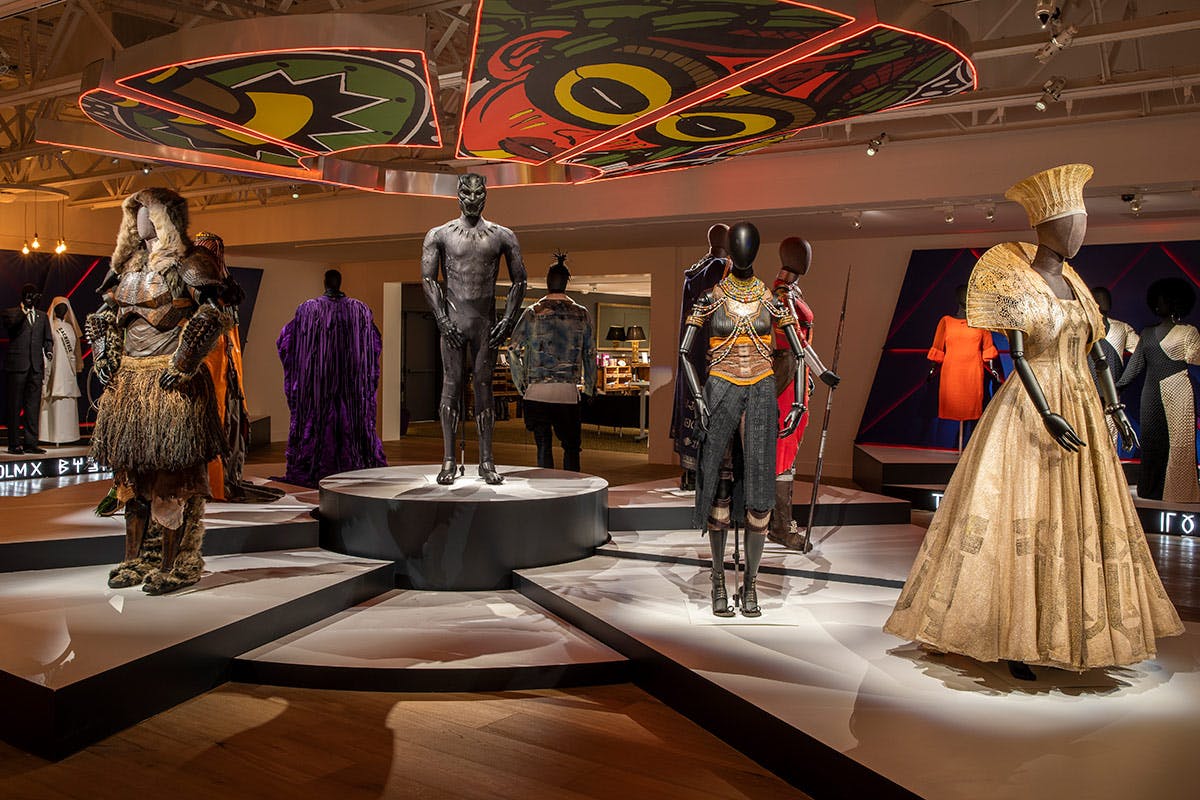 Ruth E. Carter has become the second costume designer ever to receive a star on the Hollywood Walk of Fame. The Black Panther costume designer received the 2,694th star during a virtual ceremony yesterday. Oprah Winfrey and Eddie Murphy were among a host of speakers who acknowledged her Carter's contribution to the film industry and her ability to "wow audiences and dazzle critics alike with costumes inspired by traditional African tribal wear merged with a contemporary look."
For decades, Carter's designs have given depth and veracity to some of the most iconic Black characters in film history. Her shrewd use of vibrancy, nuance, color, and texture transformed Oprah Winfrey into voting rights activist Annie Lee Cooper, Denzel Washington into Malcolm X, and Chadwick Boseman into T'Challa, the King of Wakanda. Now, her unparalleled career is the subject of a retrospective exhibition at the Savannah College of Art and Design's SCAD FASH Museum of Fashion + Film.
In 1988, Carter got her start on Spike Lee's School Daze. It was here that she began forging a commanding reputation in the film community. "When I was working on the many Spike Lee films, I got the nickname 'Ruthless' by fellow crew members who would say, 'Hey Ruthless!'" she recalled. "I knew it was because I worked so hard behind the scenes, designing the many looks, gathering materials, and getting hundreds of actors in costume, connecting actor to character through fashion."
From there, the Academy Award-winning costume designer used her creative prowess to conceive thoroughly realized, dimensional characters that have bolstered some of the most important narratives around race, Black culture, and politics in film. Students and film buffs have the chance to get an up-close look the most pivotal costumes in her filmography.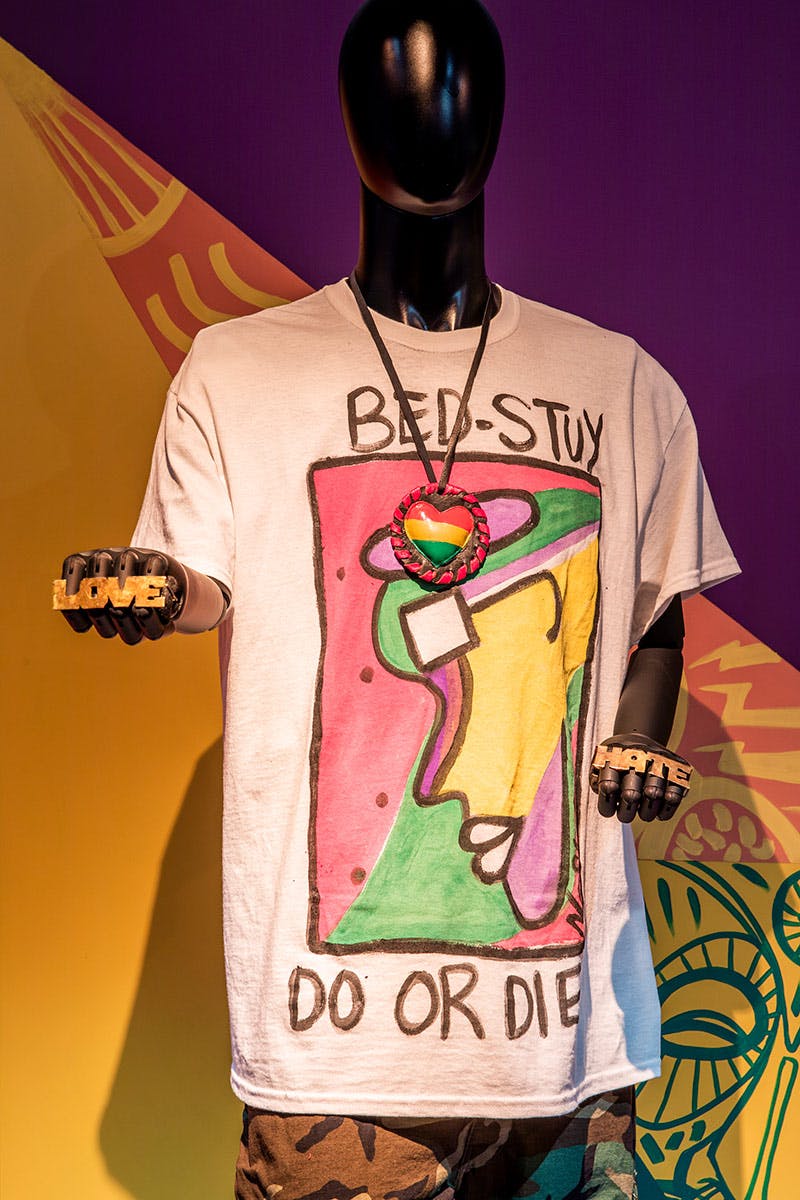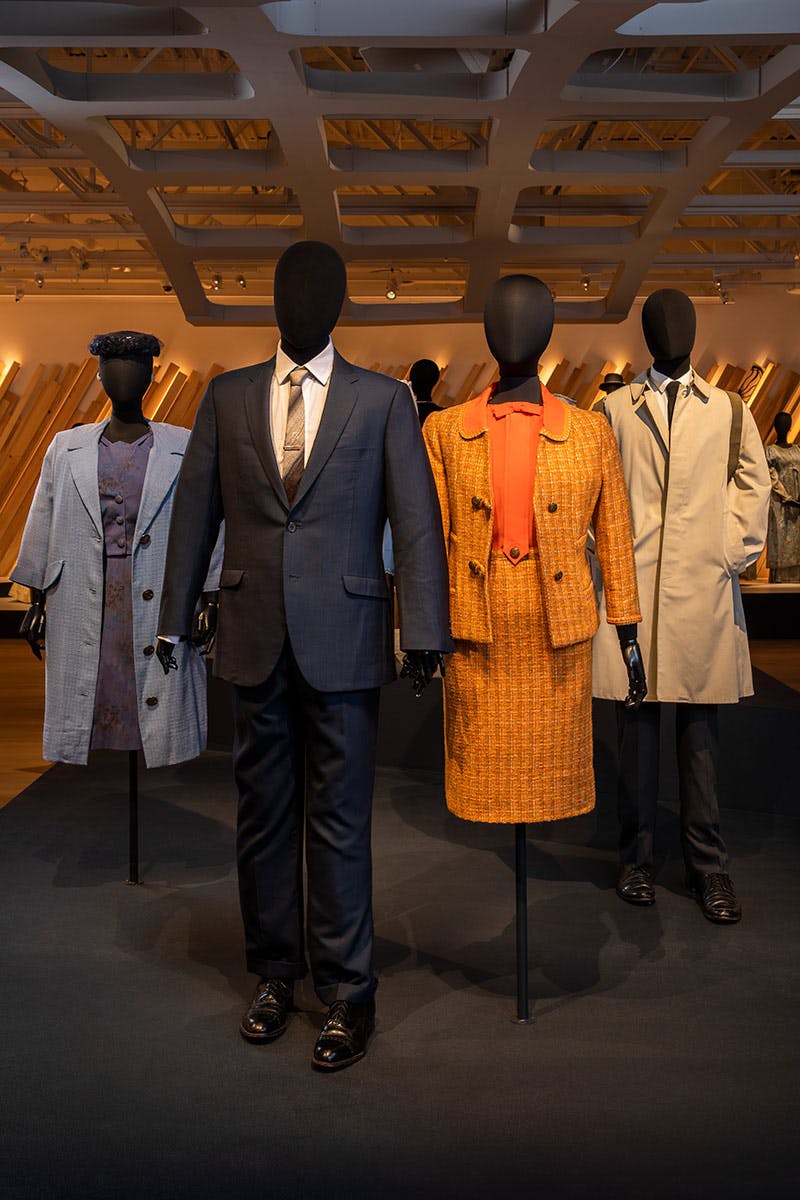 Carter has received two Academy Award nominations for her outstanding work in the period ensemble films Amistad, directed by Steven Spielberg, and Malcolm X, directed by Spike Lee, and an Emmy Award nomination in 2016 for the remake of the miniseries Roots. In 2019, the Academy of Motion Picture Arts and Sciences awarded Carter the Academy Award for Best Costume Design for the film Black Panther.
Her win made her the first Black woman to receive this honor, and her costumes earned Marvel Studios its first Oscar. "Ruth E. Carter, the first Black woman to win an Academy Award for Best Costume Design, has amplified the storytelling magic of films for more than 30 years," said SCAD President and Founder Paula Wallace.
In "Afrofuturism in Costume Design" SCAD FASH is getting audiences up close with more than 60 costumes by Carter from generation-defining films like Black Panther, Selma, and Do the Right Thing, as well as sketches and ephemera illustrating her in-depth historical research and design process for each project.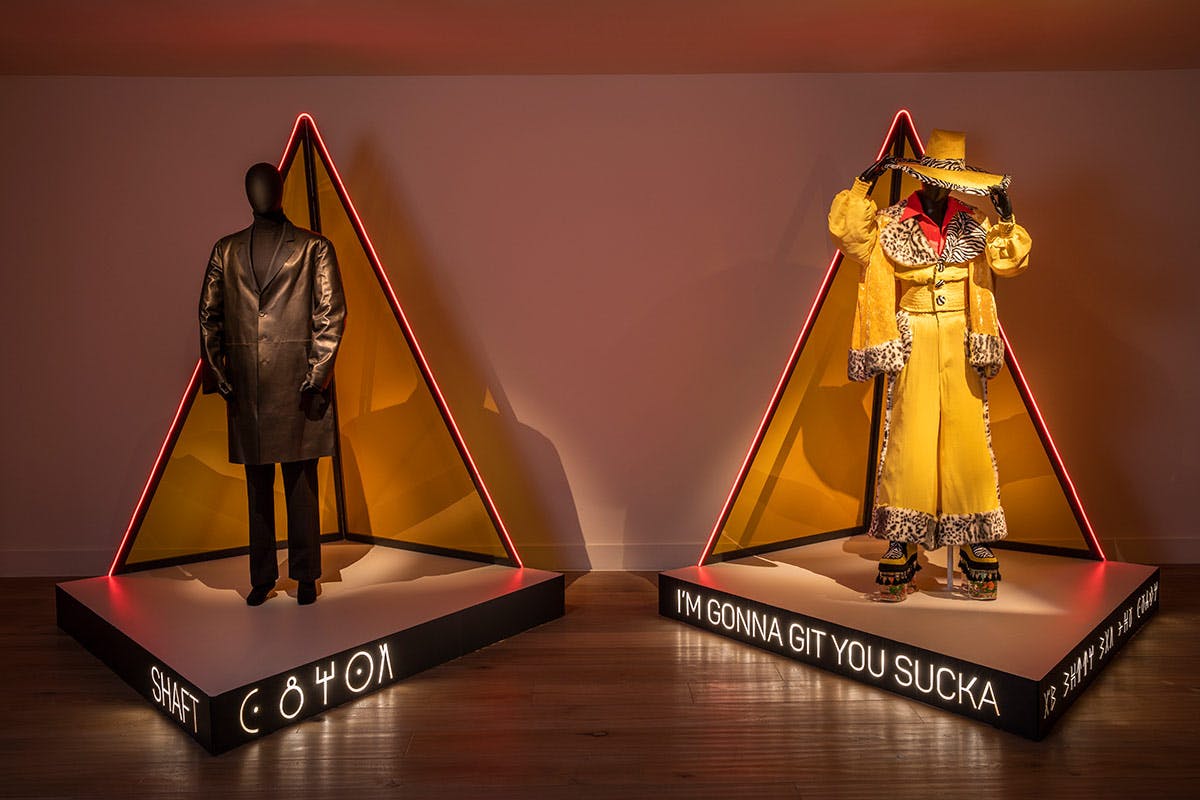 As well as Carter's seminal costumes for Winfrey, Washington, and Boseman, the exhibition also features garments worn by luminaries such as Angela Bassett, Eddie Murphy, Lupita Nyong'o, Rosie Perez, and Forest Whitaker, showcasing the diversity of costume designs Carter has brought to the screen over four decades.
Ruth E. Carter: Afrofuturism in Costume Design continues through September 12, 2021 at SCAD FASH Museum of Fashion + Film (1600 Peachtree Street NW, Atlanta, GA). The exhibition is co-curated by Rafael Gomes and Christina Frank, with Julia Long.