To celebrate Saks Fifth Avenue's recent collection of over 30 exclusive pieces from over 15 designers, the team at Highsnobiety shot a campaign featuring internet dance stars Ayo and Teo and collection items from Off-White, Fear of God, Palm Angels, and many more. Shot in Ayo and Teo's current home base of Atlanta, our editorial features collab items made exclusively for Saks Fifth Avenue, ranging from all-over print Fendi sneakers to a full velour Palm Angels tracksuit.
Born and raised just outside of Detroit, Ayo and Teo first found fame on the internet where they uploaded videos of themselves dancing that built view counts in the millions. At the guidance of their manager, they translated their dancing fame into music and released songs that eventually grabbed the attention of pop stars, including Usher and Chris Brown. As of 2017, Ayo and Teo have a two-time platinum single, "Rolex," and have been featured in videos that include Usher's "No Limit" and Chris Brown's "Party."
At our shoot with Saks, we caught up with Ayo and Teo and chatted with them about a key element of their personas: their respective personal style. Speaking with Highsnobiety, Ayo – who wore Palm Angels, Off-White, and Stone Island, among other brands for the shoot – told us he gravitates toward detail in his everyday outfits. "I really love the detail in things... solid colors, different tones, earth tones... it really goes on with the mood of the day." Naturally, he was feeling the deep blue of Saks' exclusive jacket with Canada Goose, as well as Stone Island's maroon jacket, also an exclusive piece.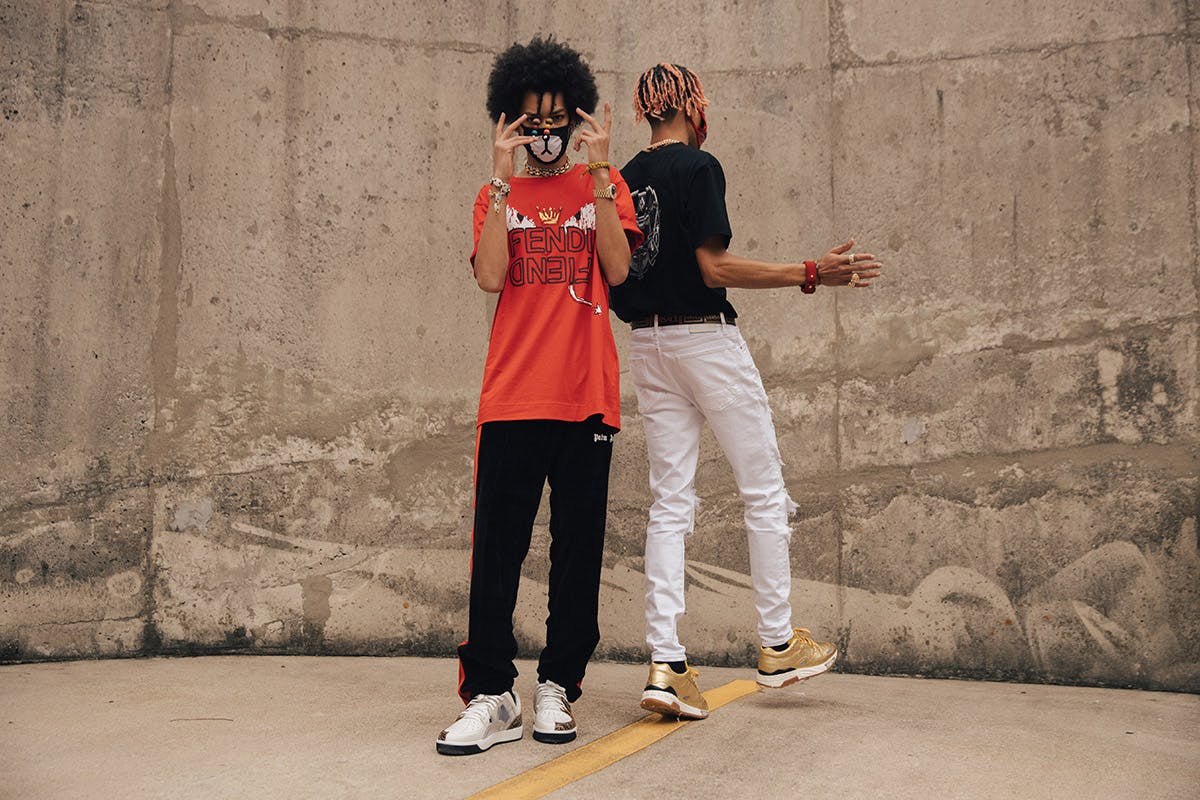 Ayo and Teo told us that they don't take shopping lightly; when looking for pieces that fit their style they'll compete with each other to find the rarest of the rare. "I'm really knowledgable about rare shoes and rare clothing," Ayo told us, "but my brother likes to find grails by accident. That's the thing with me and my brother: we compete with finding stuff and grabbing stuff." For a duo fairly picky about items they might wear on-camera – or just for the everyday – Saks' collab items, like Off-White's athletic-inspired hoodie and Versace's golden sneakers, offered Ayo and Teo the exclusivity, or "grail factor," that they look for constantly. As for their competitive nature with clothing? Shockingly, the brothers came to an agreement on the collection's Dior sneakers, which Ayo told us both he and his brother would want in their repertoire.
"I kind of know every single piece of clothing I have and every shoe I have back home," Ayo admitted to us in our interview. Even though he and Teo compete over items and have warring senses of style (Ayo likes things oversized, for instance, while Teo likes loud colors and mismatched shoes), the sheer breadth of Saks' collection of exclusive pieces spoke to each of the Atlanta-based brothers' contrasting aesthetics. "Dude, we had fun," Ayo summarized, "We was vibing, just doing our thing."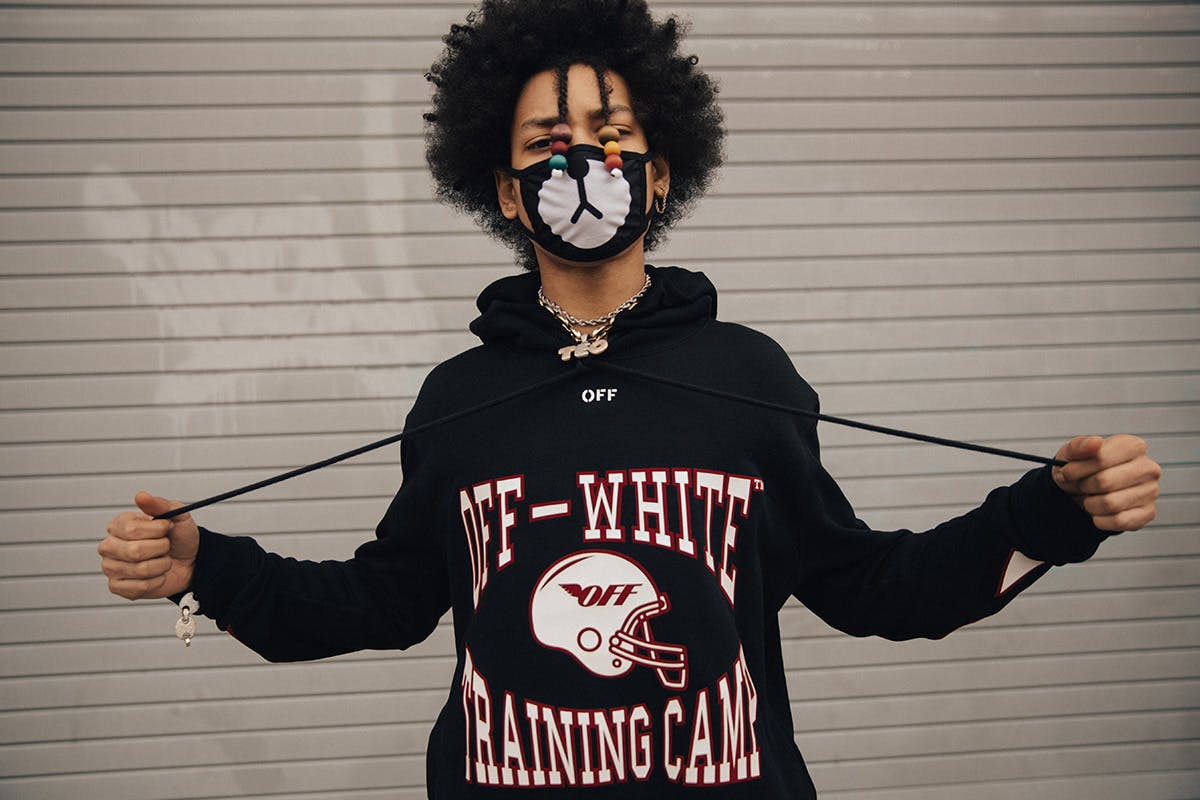 All of Ayo and Teo's favorite items will drop in January alongside the full collection. Participating stores include Atlanta, New York, Toronto, Boston, Chicago, Houston, New Orleans, Philadelphia, Brickell, Bal Harbour, San Francisco, Beverly Hills, Chevy Chase, Troy, and Hawaii. For more, check out SaksFifthAvenue.com.