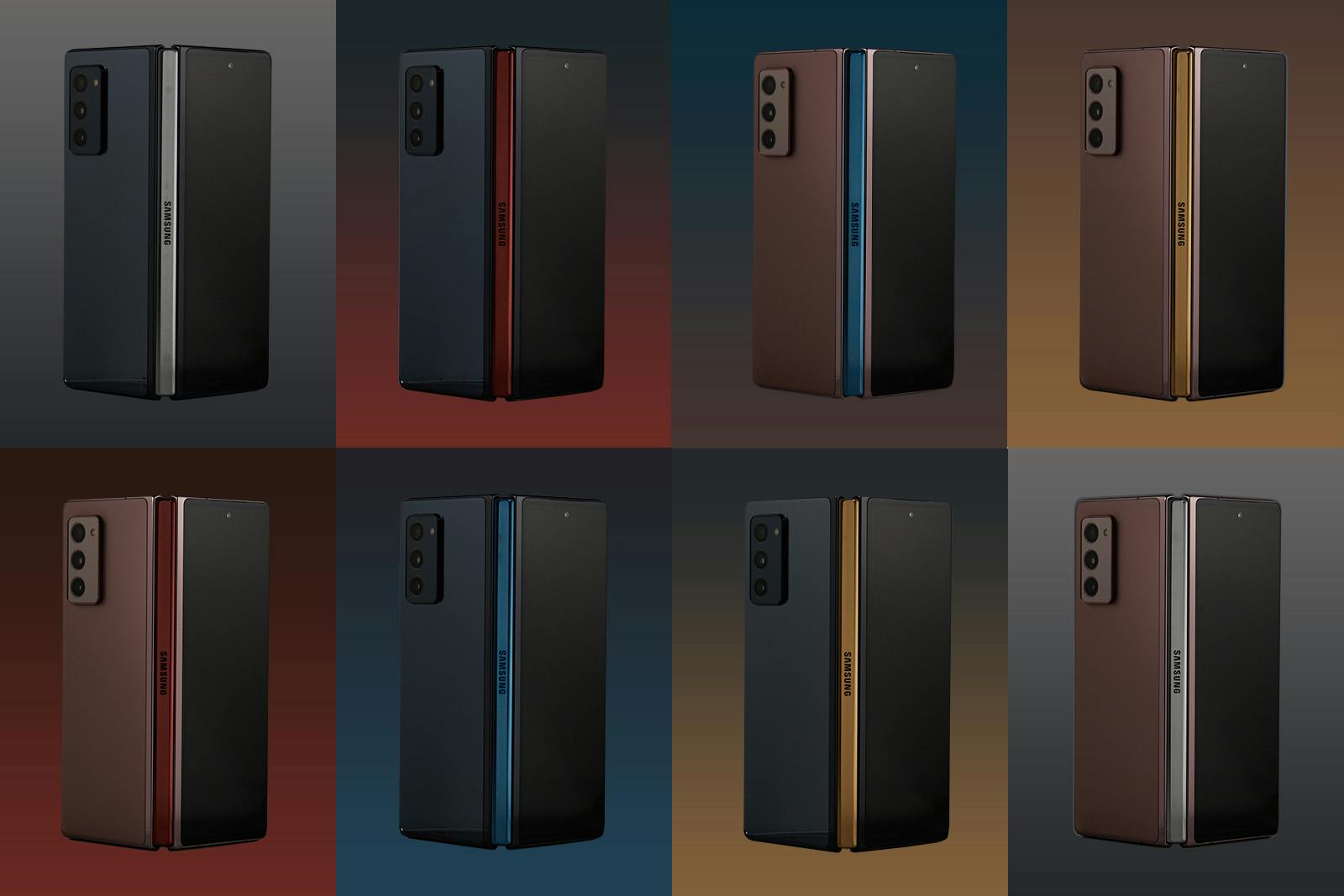 Let's talk about design for a second. On a purely aesthetic level, the new Samsung Z Fold2 5G is a tour de force. Most men go for either brown leather or black; the Z Fold2 comes in similar tones: Mystic Bronze or Mystic Black. And, as the phone opens into a tablet like a book, it has a spine connecting the two panels, available in Metallic Silver, Metallic Gold, Metallic Red or Metallic Blue. It's a refreshing strike of confidence in a market dominated by the ubiquitous (and, by now, snoozer) gunmetal gray. The Z Fold2's stripe of color provides a welcome accent, an assertion of personality, surprise.
Yet the phone's remarkable simplicity is a little bit deceptive, considering how complex the phone actually is. Most of the phone's hi-tech functions are discreetly hidden from view, behind the scenes, so that its exterior looks magically seamless. As the latest design in Samsung's foldable series, the Z Fold2 relies on a hinge that holds the panels together. With cutting-edge mechanics—allowing the phone to not only open and close but to stay put—you can use the phone in three distinct ways: folded closed like a regular smartphone, open flat like a tablet, or laid on a surface like a mini-laptop. It's like three smart-devices in one.
The technology responsible for these features is called the Hideaway Hinge, named after the tiny, interlocking gears hidden away for an elegant look. Santa's little helpers. Durability was factored in, too, as the hinge can be tested up to 200,000 folds, able to withstand heavy, everyday usage. Even the foldable touchscreen works with the hinge, as it's thinner than the size of a single human hair.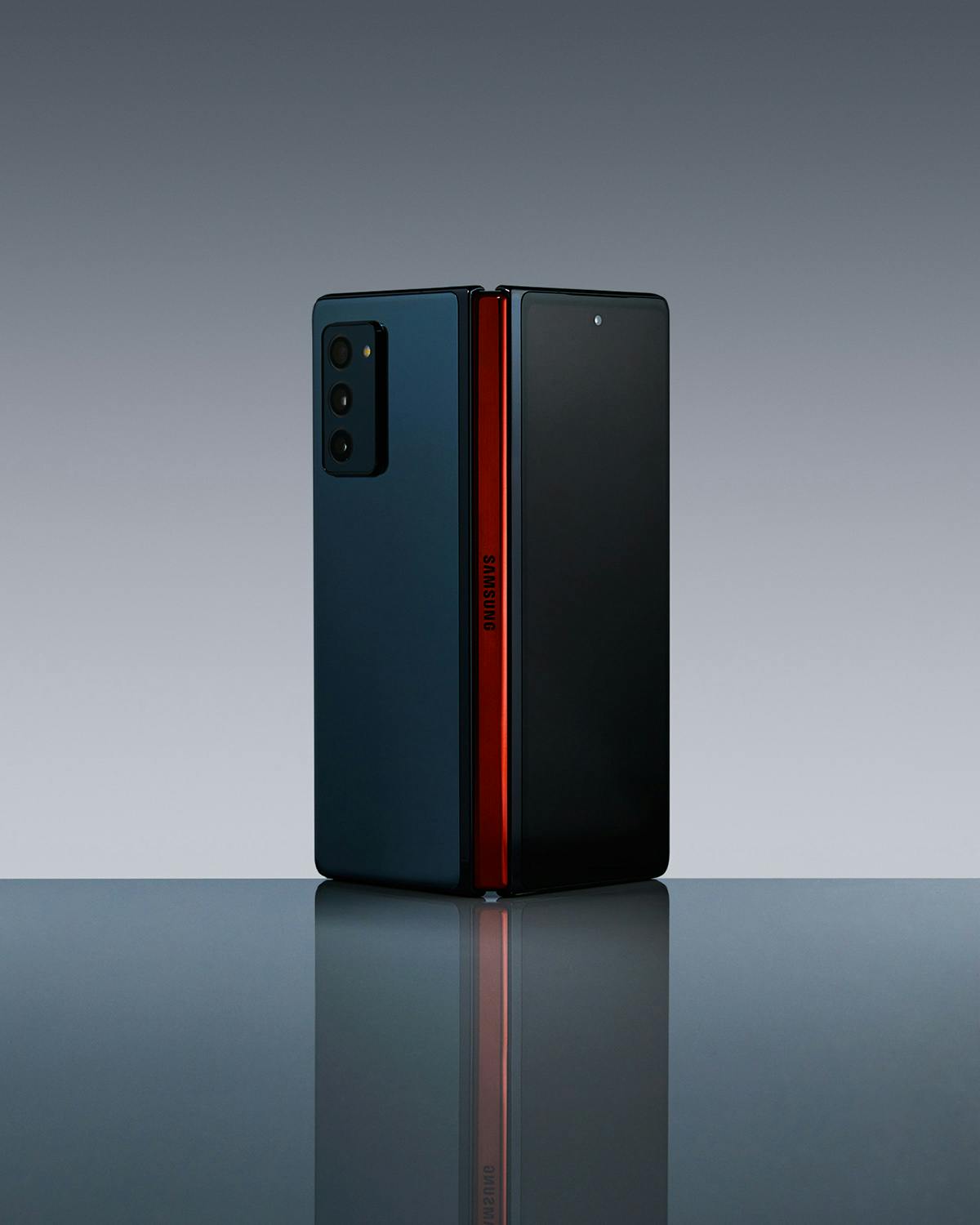 One thing that distinguishes the Z Fold2 from past versions is its new sweeper technology, all the tiny little brushes that keep pocket dust, for example, out of the phone. It also has a minimized gap between body and hinge, compared to previous models, giving a chic and poised look for the new device you're about to bring everywhere you go.
While the Z Fold2 isn't the only foldable smartphone on the market, it's among the most hi-tech out there and also the best-designed. Because of the Hideaway Hinge, the phone's tablet-mode has a full screen that seamlessly stretches across the entire width of the phone's span: an impressive 7.6 inches. On the exterior, the phone, when opened, looks slim like a Moleskine notebook.
You can explore more of the Samsung Galaxy Z Fold2's impressive design features on their website.