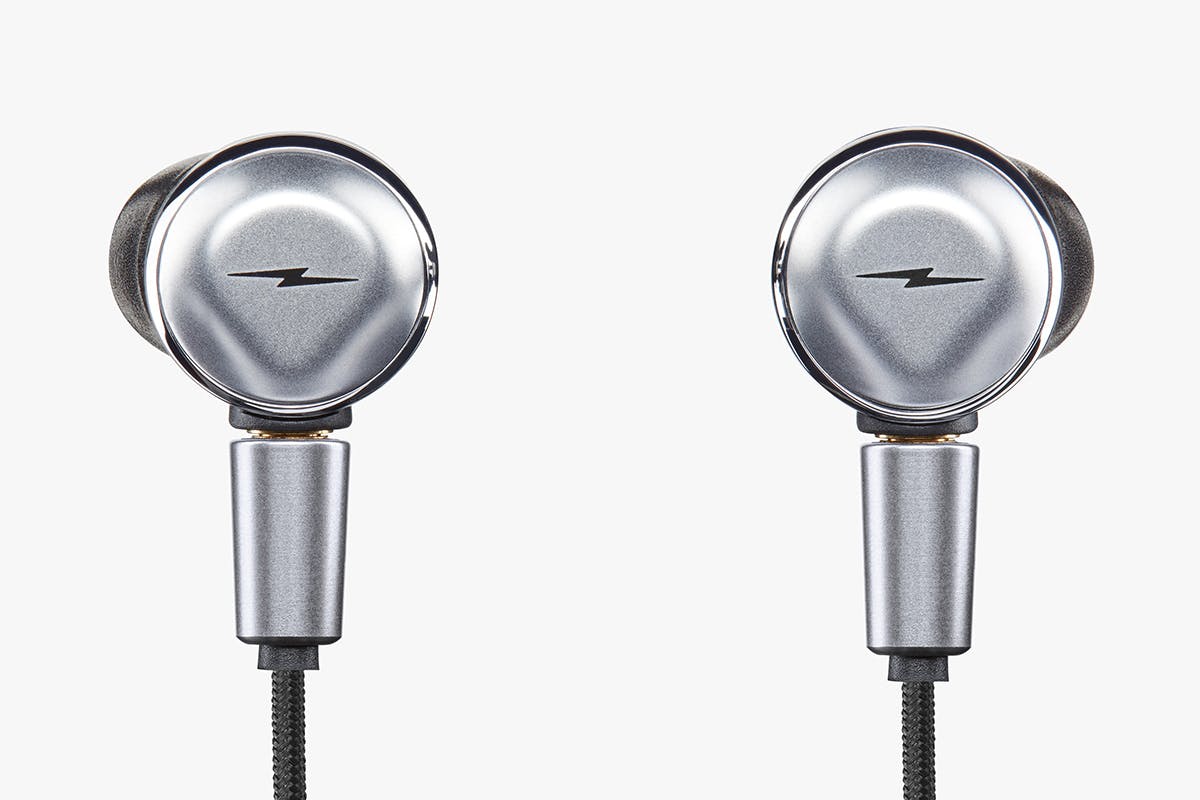 Let's be frank: Those headphones you get supplied by default every time you get a new phone are pretty terrible. When you see people out on the street with those things dangling perilously in their, screeching out tinny sound of whatever music their trying to enjoy, you just feel bad for them.
That's cos in-ear headphones are the way to go. And Shinola's new Canfield in-ear monitors are some of the best in the field. The Detroit design company developed and tuned the hardware in partnership with engineers at Campfire Audio to give a rather tasty 8.5MM Beryllium dynamic driver to give a rich, authentic sound. With the in-ear memory foam cushioning that just gets you, bass notes are deep and robust while higher ones come out clear and crisp.
There's also an in-line microphone for vocal clarity and reduced environmental noise for when your phone starts acting like a phone. Here's some stats: total harmonic distortion is less than 1%; impedence stands at 1.5Ω @ 1KHZ; efficiency is 115 DB SPL/V @1KHZ; sound pressure level is 104 DB.
And here's where you can cop 'em at Canfield's online store.