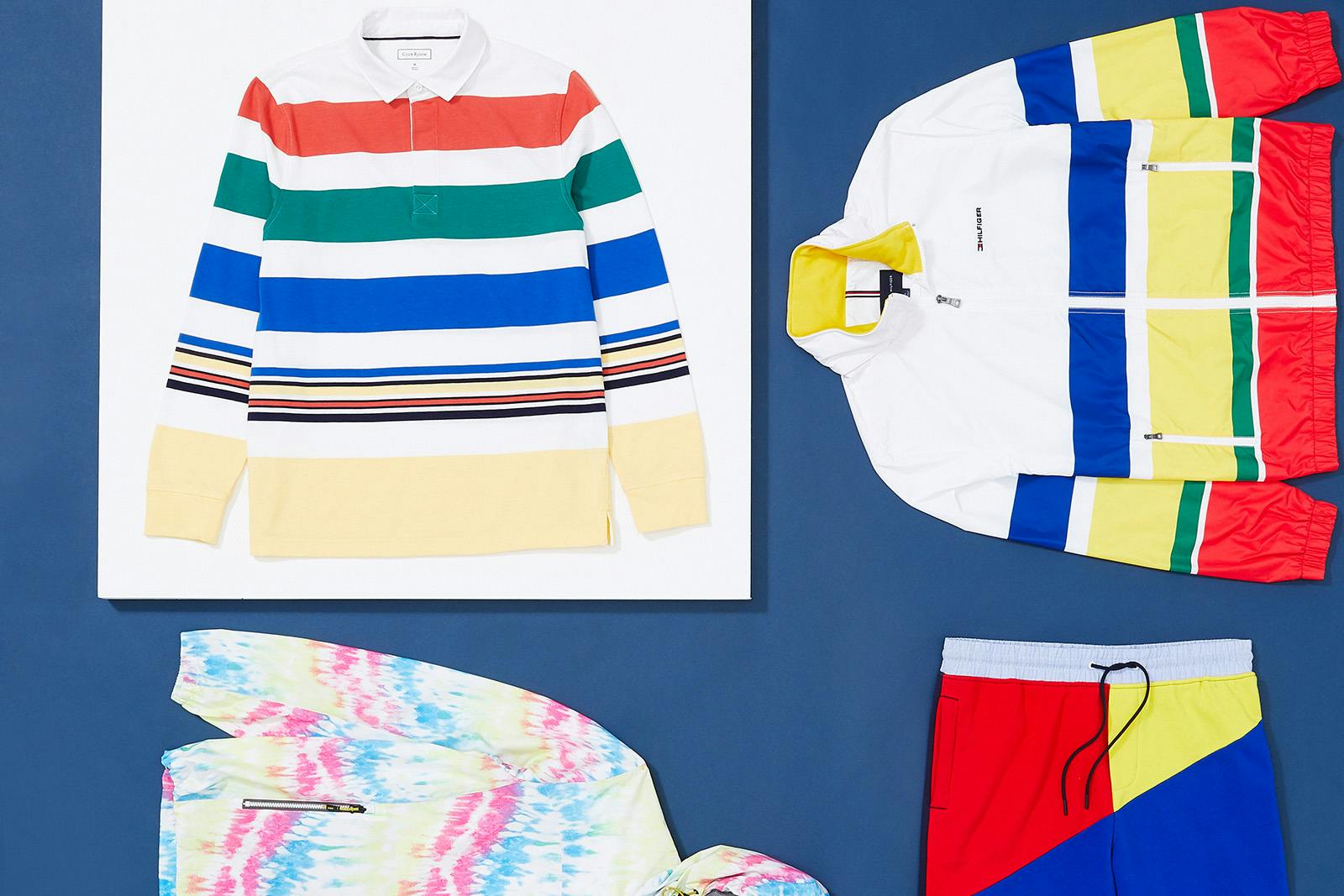 Highsnobiety / Justin Bridges
One of America's quintessential styles of dressing is prep. Why? Well, besides the connection to prep schools and collegiate life, much of its popularity can be attributed to its ease of wear. It's casual, it's sportswear, but it's pulled together. Just ask Ralph Lauren, Tommy Hilfiger, and Michael Kors (to name a few), who've built empires around great American sportswear and found wild success both stateside and overseas.
The exciting thing about prep style is that it evolves, and spring 2020 is no exception. This season, we teamed up with Macy's to dissect the biggest spring trends and to round up a few pieces that'll give you the inspiration you need right now. ICYMI, our first trend looked at dressing in neutrals; the second one, which we're calling Prep Remixed, looks at how the iconic style is reimagined this season.
Using bright colors, prints, and color-blocking, brands are interjecting new life into the style. Scroll down to check out looks from Tommy Hilfiger, Club Room, and Hawke & Co., and find a few of our styling tips for pulling off the trend.
Kaleidoscopic Color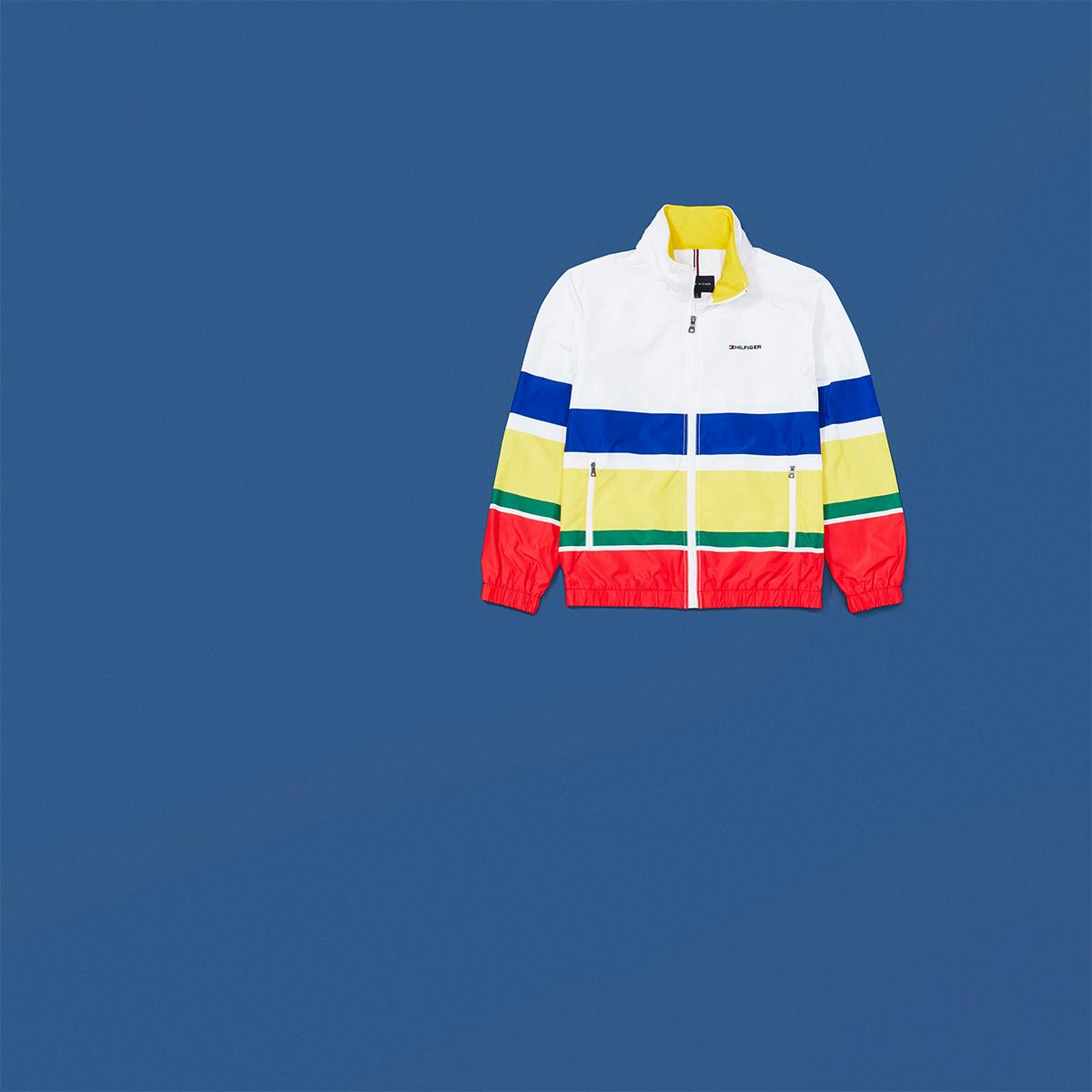 A fresh take on traditional prep style is as simple as adding a few shots of color. Swap out your red-white-and-blue rugby shirt for this one by Club Room, designed exclusively for Macy's. The multicolored stripes (in varying widths) creates a bold statement. Pair with your favorite blue jeans and some boat shoes, and you're ready for spring.
Outerwear is another way to tap into the Prep Remixed trend. Take Tommy Hilfiger's striped nylon jacket, for example. Its colorful stripes are perfect for adding some personality to an everyday jacket. We like wearing it with white jeans to really lean into the prep trend.
Bold Prints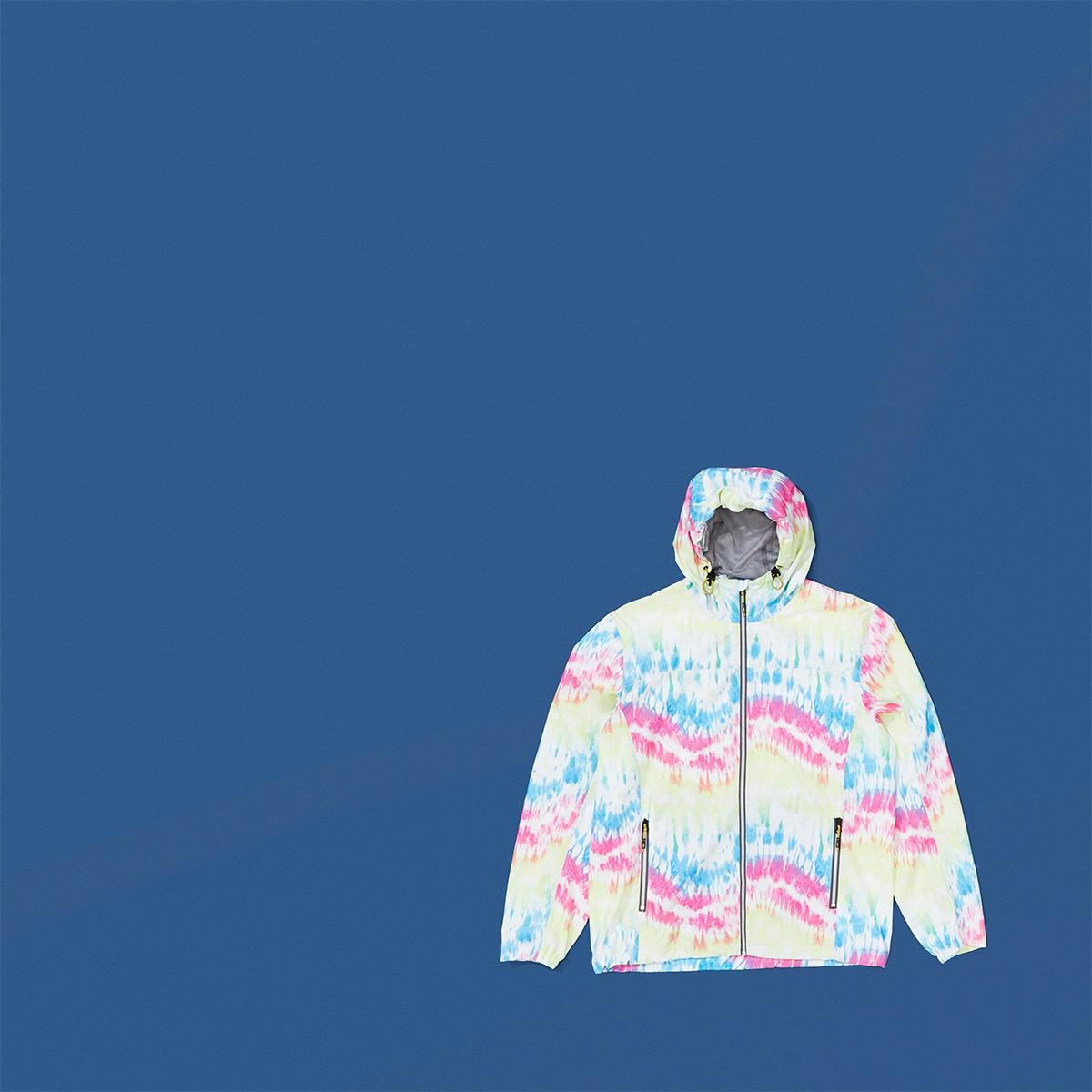 We want you to have a rain jacket in your wardrobe this spring – ideally one that makes a statement. We like this one by Hawke & Co., which comes in a tie-dye option. It's everything a reliable rain jacket needs (lightweight, water and wind resistant, adjustable bungees for extra protection), and it packs a serious style punch. If you're new to wearing prints, we recommend wearing this with dark jeans; if you're feeling more adventurous, pair with striped pants.
Color-Blocking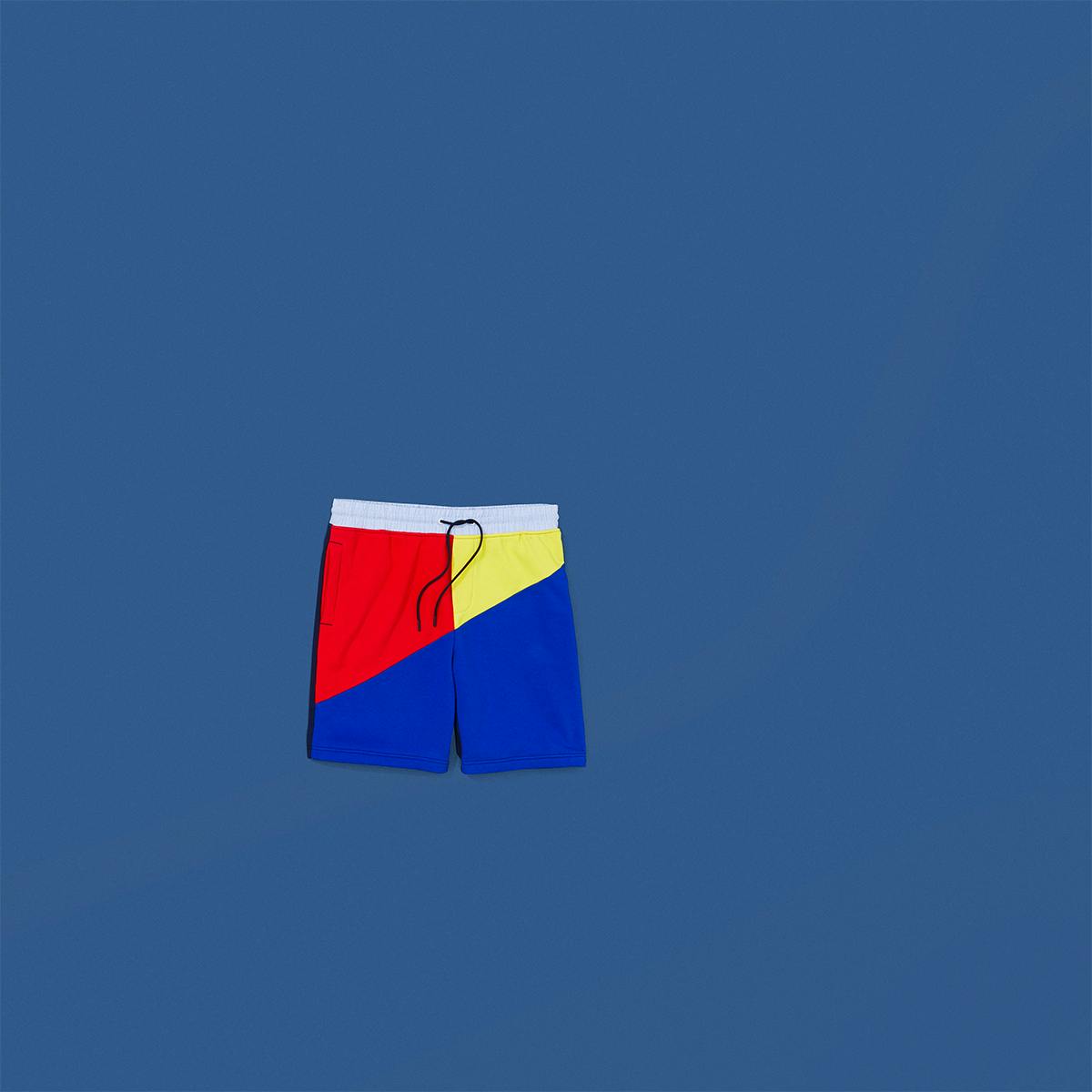 Over the years, prep style has loosened up. Traditional, stuffy styles have been replaced with pieces that takes their cues from the streets. Color-blocking is a good example of this. Tommy Hilfiger's shorts color-block blue, orange, and yellow in the front, while the back is a solid navy. For a more casual look, we suggest wearing these with a rugby shirt layered over a button-down; pair with a plaid blazer and T-shirt for more of a street style moment.
Check out Macys.com or pop into your local Macy's store for these prep-inspired pieces and more.