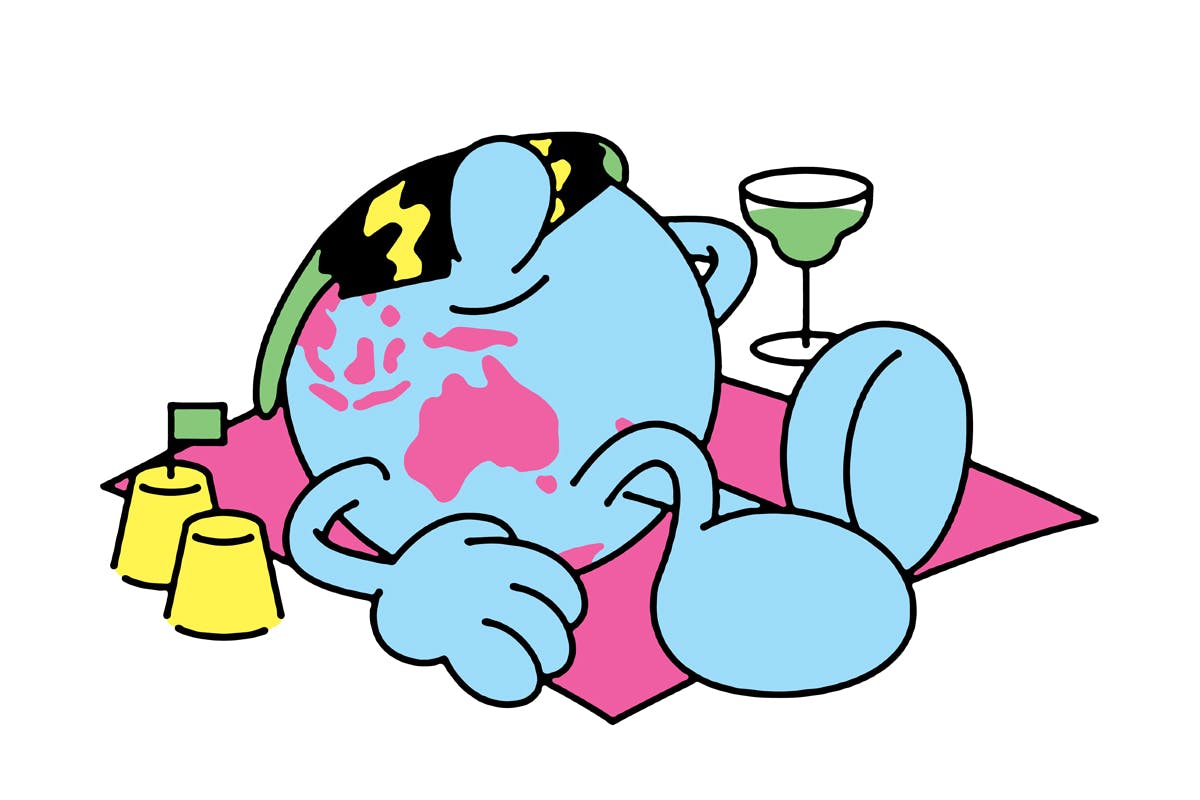 Curated by locals with a keen eye for style, GATEZERO's city guides are Highsnobiety's answer to the old school travel guidebooks. Click here for the GATEZERO hub for more travel features.
If there's just one thing you must do while in Sydney, it's wake up early. "The interesting part about Sydney is the wellness factor," says SSS World Corp founder Justin O'Shea. "You kind of leave Sydney feeling better. Whereas you go to New York or London, leaving is like, 'Fuck I can't wait to get home and have a holiday after this.'" Wake up at the crack of dawn to see Sydney's coastline at its best light, have a swim in the ocean, indulge in some of the world's best coffee and eggs, and you'll have already had a complete day before noon, O'Shea notes.
But that is the only demand the city makes on you. Otherwise, Sydney is for doing nothing. Sprawled out over suburbs, the city does not warrant a comprehensive box ticking approach to tourism, but is expressly for those who want to do a little bit less.
What Sydney does offer, it does exceptionally well: breathtaking views either natural (like those found on Bondi Beach or along the cliff sides of the Royal National Park) or manmade (like the views along the Harbour Bridge and Sydney Opera House); coffee and breakfast fare (Sydneysiders do not tolerate any espresso that is less than perfect); and service. Sydney is one of the most expensive cities in the world after all, and independent businesses, especially retailers, that wish to survive have to offer a touch of personality and curation to stand up to online competitors. The best places "go back to old fashioned hospitality as opposed to faceless online gluttony," says Dan Yee, co-owner of specialty roaster Artificer Coffee.
Within Sydney's central business district are many of its most popular monuments, like the Royal Botanical Garden and Art Gallery New South Wales, as well as the city's outposts of big name luxury brands. The neighborhoods that immediately circle the CBD, like Darlinghurst, Chippendale and Surry Hills, offer more of the city's smaller boutiques and galleries. Sydneysiders demure that the local fashion scene is rather unremarkable, but a day spent exploring the city and you'll find fresh cuts from designers straight out of Central Saint Martins, coveted sneaker collabs new and old, and pearls large enough to give A$AP Rocky a run for his money. But passing your entire stay on those shores of Bondi would also not be unreasonable.
SHOP
Paspaley — Peak Pearl Splurge
"Everyone's wearing a lot of pearl jewelry, and Paspaley makes the biggest and the best," says O'Shea. The Australian jeweler has been cultivating South Sea pearl oysters (pinctada maxima) for 50 years to create some of the most lustrous, and largest pearls. With each oyster doted upon over a period of two to three years, Paspaley's pearls sit between 11 and 16 millimeters in diameter, with the biggest reaching around 20 millimeters. Expect prices to match.
Supply Store — The Local Standard in Sneakers
Supply Store is the stalwart of Australia's streetwear shopping; having opened in Sydney in 2002 it remains the go-to place for exclusive sneaker drops like the latest Travis Scott Jordans. The store sticks to what it knows rather than reinventing the wheel, with a steady supply from core brands like Palace and visvim, but also keeps the space updated with activations to celebrate new releases, like an installation of gargantuan Nike Air Max 1s to celebrate the Swoosh's long-running partnership with CLOT.
Maplestore — Sydney's Outdoorsy Emporium
With brands like Salomon, Snow Peak and Hoka One, Maplestore is the place "if you want to do outdoorsy shit, or you're into that sort of outdoors style," says Sydney native art director and producer Jade Chung, who has worked on campaigns for the likes of Reebok. Since 2003, it has curated the full spectrum of apparel and accessories for the nature inclined, whether that's the hikers looking for Arc'teryx jackets or aesthetes in search of J. Hannah's ugly-chic nail polish.
Provider — The Best in Japanese Craftsmanship
If you were looking to recreate the feeling of a Japanese onsen from your home, Provider would have everything you need, from hinoki wood stools to pine and cedar magnesium bath salts. But the small store stocks Japanese home goods for each nook and corner of your abode, like hiba wood chopstick rests, and essential oil blends crafted for every mood.
NOLM — Tomorrow's Biggest Designers
"If there was to be a criteria for our curation, it would be always escaping from the conventional," says NOLM co-founder Sasha Yu, who curates the store with friends Jimmy Liang, Rachel Song and Tim Lo. Short for "No One Like Me," NOLM does not need a large selection to make its point of view clear. The small store opened in 2018 and tends towards the playfully unwearable from labels fresh out of design school, like aggressively square-toed loafers from Fidan Novruzova and eye-searing mesh from Paula Canovas del Vas.
KOT-J — Where Sydney's Grails Find a New Life
KOT-J believes in a scarcity mentality. Opened in 2018 by Matthew Preisz and Kamara Thumbadoo, the vintage and consignment store looks for challenging to source pieces like early season Acne or '90s Jean Paul Gaultier, or sold out collabs like the sacai x Nike LD Waffle. KOT-J aims to keep its prices competitive, so expect product to move in and out quickly.
Song for the Mute — Australia's Most Meticulous Basics
"They're the full package of what I like: product, place and the team there are the best people," says Artificer's Dan Yee. Song for the Mute is by no means challenging to find outside of Australia, available on sites like SSENSE, but the made-in-Australia brand deserves to be seen in person at its flagship store, given its focus on tactile pieces like braided jackets, a liberal use of fringe, and fabrics sourced from Italy and Japan.
P.A.M. — Streetwear for Optimists
For the happy-go-lucky side of streetwear, there's P.A.M. The Melbourne-based brand stocks not only its own in-house line of basics emblazoned with fluorescent florals, but also labels that share its joyfully grunge aesthetic, like Stray Rats and Come Tees. There's a small selection of home goods to flush out the space, like day-glo Nalgene bottles and Kuumba incense.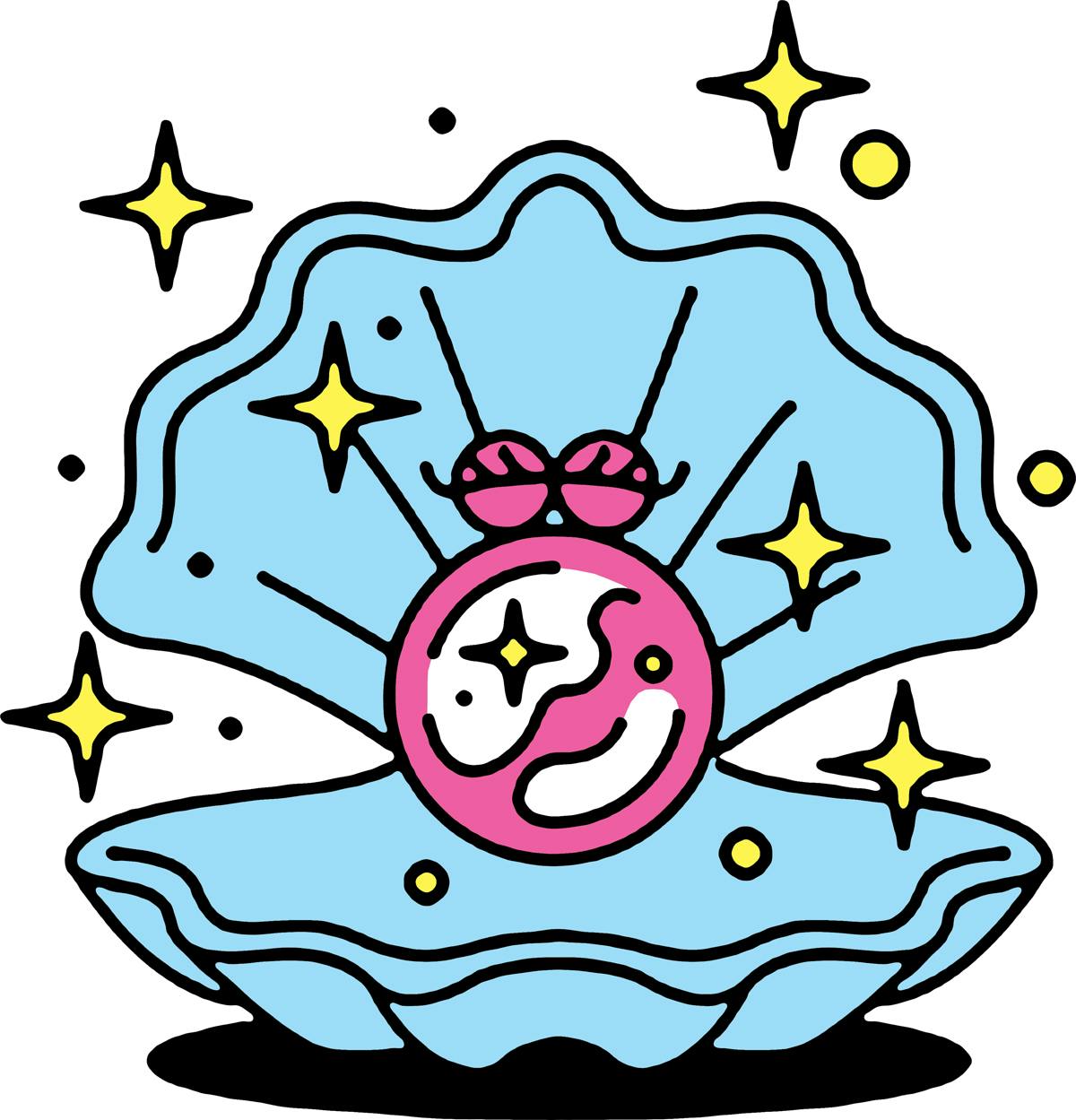 EAT
Cafe Paci — Eclectic Aperitifs
A touch Italian, with fresh agnolotti and tortellini stuffed with the likes of veal and potato, a touch Mexican, with ox tongue tacos, a touch Finnish, in the form of desserts like carrot sorbet and licorice cake, Cafe Paci is hard to pin down but best described as an international bistro. Come early for a post-shopping aperitivo and snack to get the most out of Paci's extensive natural wine list.
Hubert — French Decadence
Whereas Sydney encourages a healthy lifestyle of sunrise swims and fresh juices, Hubert is all indulgence, serving steaks with large pats of butter, escargot swimming in more butter, and martinis that encourage you to knock a few of them back. Dark walls and jazz nights on weekdays offer a sense of escapism in the middle of Sydney's business center. When in doubt, Chung recommends the steak du jour.
bills — The Scrambled Eggs of Legend
"It is hands down, no matter how boring and simple it sounds, unequivocally the best breakfast ever that will ever exist," O'Shea insists of bills. It's hard to do scrambled eggs poorly, but to make them into a heavenly, velvety concoction with just eggs, cream and butter, is another challenge altogether, which is why bills' founder Bill Granger is consistently called upon to talk about the simple dish.
Icebergs — If Poolside Dining Were Chic
Ensconced in floor-to-ceiling windows overlooking the famous saltwater pool that makes up the Bondi Baths, Icebergs is Sydney fine dining at its peak. Maurice Terzini, the Rick Owens-clad restauranter, established Icebergs in 2002 with an eye to his Italian heritage, with pasta and seafood at the focus. Order a tasting menu and wine pairings for the full Icebergs experience, but caviar, tartare and martinis at the aperitivo hour would also do the trick.
DRINK
Artificer Coffee — For the Coffee Aficionados
In a country rife with discerning coffee palettes, Artificer specializes in coffee and only coffee (do not go looking for food). The cafe buys small quantities of beans frequently to keep supplies fresh, and roasts beans in-house to suit either drip, espresso or cold brew methods. The corner spot in Surry Hills offers a chance to intersect with Sydney's creative class on their way for a caffeine boost.
Cantina Ok! — A Shot of Oaxaca in Oz
Yee recommends Clarence Street in the central business district for bar hopping, which is already known for its proliferation of bars, and it manages to squeeze in one more in the form of Cantina Ok!, a truly micro mezcal bar. Imported from Mexico, the mezcal on offer are categorized by flavor profiles like "Americano on Steroids" and "Santana Feat Rob Thomas," and blended into cocktails with Central American flavors like papaya, sweet corn and lulo.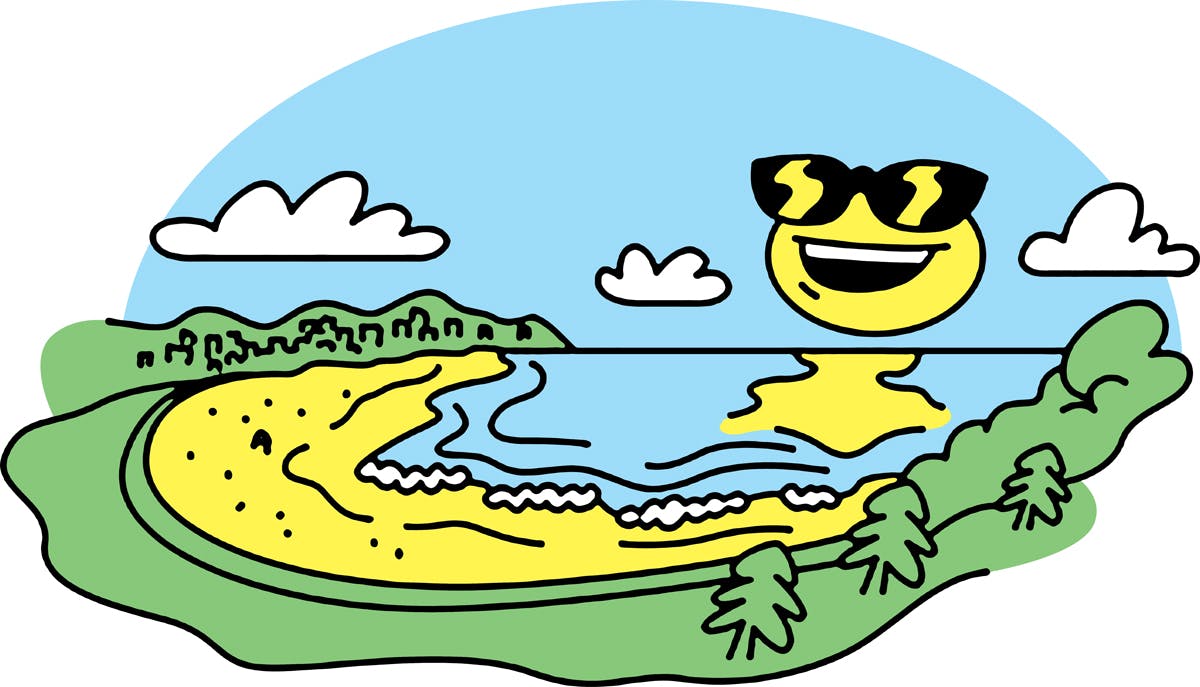 SLEEP
QT Bondi — Your Private Beach Hideaway
QT, which operates luxury hotels and resorts throughout Australia and New Zealand, knows there is no point trying to compete with the white sand beach just two blocks away, and opts for homey comforts with rooms that feel more apartment than hotel-like with kitchenettes, washer-dryers, and Malin + Goetz toiletries. Wake up early to visit the beach before the crowds descend.
SEE
Bondi Beach — The Hottest Spot in Town
"Sydney is all about the water. Get into it," says Yee. Just over a half a mile long, the crescent-shaped, white sand Bondi Beach draws in every type of beachgoer, from sunbathers to surfers. Its relative proximity to the city center and near perennial sunshine means Bondi is as ideal for people watching as it is for relaxation; the northern end draws more family and suburban types, while the southern end brings a more glamorous crowd thanks to its proximity to the famed Icebergs pool and restaurant.
Brett Whiteley Studio — An Intimate Slice of Australian Avant-Garde
Operated by the prestigious Art Gallery New South Wales, the Brett Whiteley Studio is the former home and studio of Australian avant-garde artist Brett Whiteley. The gallery rotates the exhibitions of Whiteley's work throughout the year, but maintains his studio just as he left it when he died in 1992 — down to reference books left open to his final page, creating a more intimate, contextualized experience to the traditional museum (if you want the latter though, there is AGNSW proper).
Royal National Park — For Chasing Waterfalls
"For me if I had a whole day, I would go to the Royal National Park, which is one of the oldest national parks ever," says Chung. Located just 45 minutes outside the city center, the sprawling park is home to many unique geographical formations, like the white sandstone, perfectly cuboid cliffs known as Wedding Cake Rock and the sci-fi like Figure Eight Rock Pools, not to mention a bevy of beaches and waterfalls.