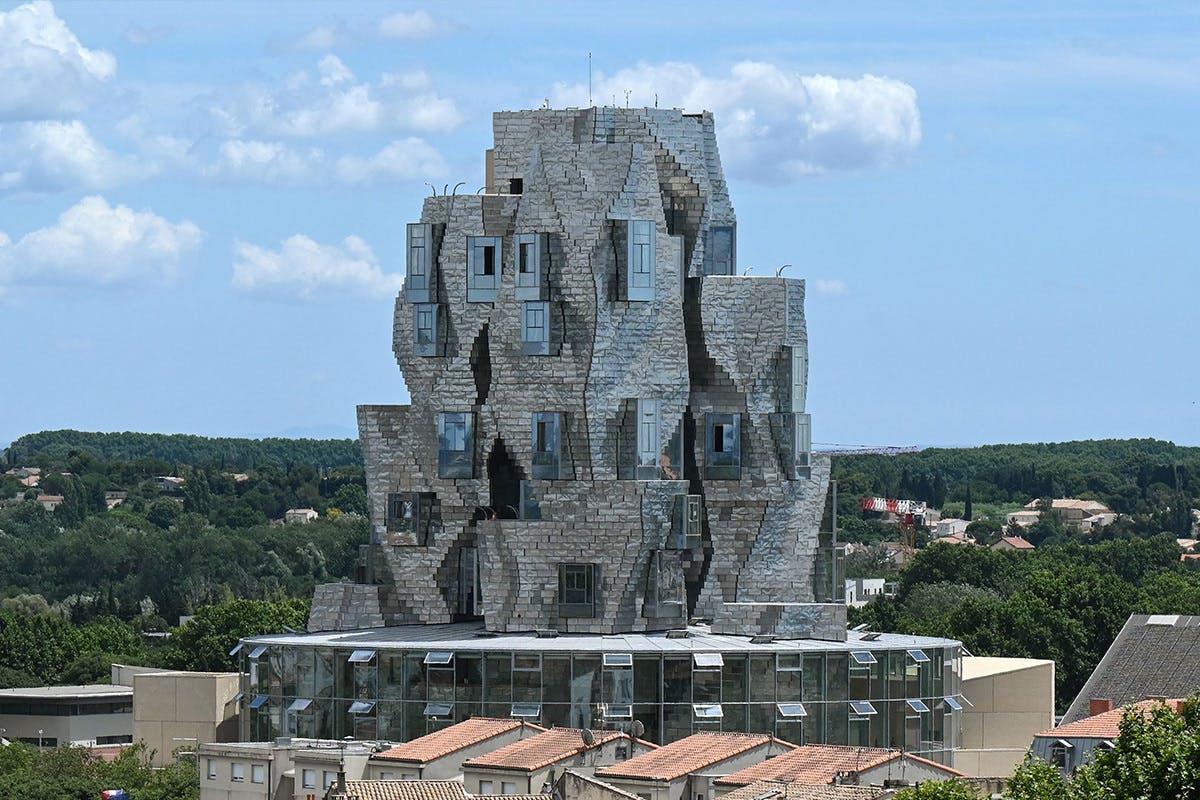 Now open to the public after seven years in the works, The Tower by Frank Gehry is the new centerpiece of LUMA Arles, a 27-acre arts complex founded by collector Maja Hoffman in 2013.
The Tower is situated in bucolic Arles, Southern France. The place is known for its art (Vincent van Gogh painted 200 canvases here) and quaint Roman buildings, including a Unesco World Heritage Site-listed amphitheater. According to Gehry, it was the town's history and landscape that informed his stainless steel structure. "We wanted to evoke the local, from Van Gogh's Starry Night to the soaring rock clusters you find in the region," said the architect. "Its central drum echoes the plan of the Roman amphitheater."
Dwarfing the rest of the campus at 56 meters high, The Tower is an intriguing — some might even say jarring — addition to the Arles skyline. Not Gehry. "The skyline of Arles is populated with towers built from the ancient times to the Middle Ages up to the present," he explained. "The new building will help establish Luma Arles as a significant site among the other landmarks of the city." Inside there are exhibition galleries, archives, a library, offices, seminar rooms, and a cafe. If you were wondering, the Roman amphitheater reference stems from the circular glass atrium at the base.
Modern masterpiece or just another city guilty of starchitect chasing in the hope of achieving a Bilbao effect? We'll let you be the judge.