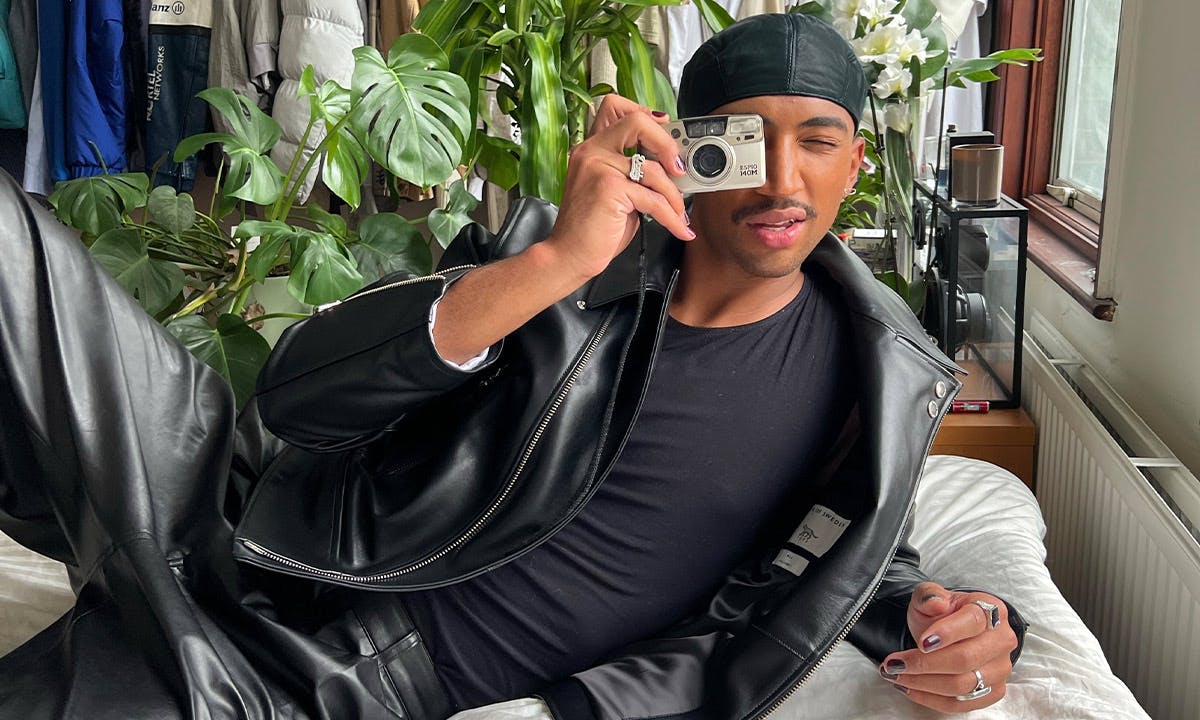 It's a summer of subtleties and simple, well-designed silhouettes with Tiger of Sweden whose genderfluid ALL collection Volume I makes its awaited return this year.
Building on wardrobe icons and unique styles from the brand's longstanding tailoring heritage, Tiger of Sweden introduces new shapes and genderless seasonal staples for both men and women, expanding the collection with the addition of accessories and footwear.
The most defining factor about the ALL collection is that Tiger of Sweden has designed it for all body types and all genders. Akin to the collection's suit which debuted prior to this extended line, the garments are all about subtlety, craft, and embracing your own personal style, with the collection focusing on hero pieces, including a biker jacket, crew neck knitwear, leather sneakers, relaxed basics, a suit, and denim.
As Tiger of Sweden's most sustainable collection, the practice of conscious fabric sourcing and more natural dyeing techniques were at the forefront of the production process. Denim is crafted from recycled cotton fibers and manufactured with sustainable trims, including the thread, zipper tape, and interlining — all made from recycled fibers. The leather styles are certified by the Leather Working Group and fabrics include recycled cashmere and organic cotton.
To tap into Tiger of Sweden's overarching theme of craft and that minimalist dressing allows you to focus on you and your day rather than what you'll be wearing, we chatted with eight fashion-savvy individuals and couples to see how they capture themselves in the ALL collection whilst perfecting their practice.
From studios and cafés to outdoors or at home, here is a roundup of how these creatives fuel their craft thanks to these timeless and functional pieces.
Marten Herma Anderson
Anderson, who grew up next to the Baltic Sea, lives in Berlin where he is working on her diverse practice. "I started off as an architect and now have a studio where I draw floorplans, do sculptural ceramics, render illustrations and teach online at a university, oh and I just picked up painting again."
"My daily go-to pieces were some old trainers with very plain workwear I bought in a vintage store," he explains. For Anderson the ALL collection is the quintessence of classic Scandinavian fashion - "it's timeless, has a great fit and you can wear it while working but also when you go get some fancy dinner. It's effortless, subtle, and form truly follows function."
Stella von Stenger
"In my daily life comfort is my highest commandment," says Stella von Senger, "so I pretty much liked every single piece in the ALL collection. Being elegant within comfort is very important to me and feeling good with what I wear 100% affects my creativity because I need to feel at ease to let it flow, and also save myself time in the morning!"
For von Stenger minimalism is key as it allows her to concentrate on other aspects of her creativity. "If you have a few pieces you feel very chic yet comfortable in, you need to buy less and you end up keeping what you do have for longer."
Nim Kyoung Ran Sundström
"What I create makes me who I am," says Sundström. "As a kid, I explored every creative field imaginable, but movies have always been my greatest source of inspiration. As a film director I don't have to limit myself to one creative outlet –– the entire creative toolbox is at my disposal."
She explains how a good suit is her go-to daily look. "You can dress it down or up so it fits for every occasion. I found this style by watching black and white movies as a teenager. I feel most comfortable and bossy in a pair of wide, black suit trousers. Yes, it's a director's cliché – but it never goes out of style."
For Sundström minimalism means focusing on the essentials and what is important. "The genderfluid silhouettes of the ALL collection are perfect because they don't box people into one category. Dividing clothes into genders feels so obsolete."
Franka Marlene Foth
As a choreographer, performance curator, and creative director, Foth grasps inspiration from many different practices with a more genre-bending approach — which matches Tiger of Sweden's boundary-pushing concepts.
Pureness and freedom of the mind are important to Foth. "I like the classic fit of the ALL collection. For my practice, I need comfort and the feeling that I can move freely. The less restrictive, undefinable, minimalistic garments of this line are perfect to reinterpret and reinvent."
Nico Thiemann
For fashion-savvy Nico Thiemann, baggy pants and tight tanktops are his usual go-to pieces but the ALL collection ticks all his sartorial boxes too.
"The unisex silhouettes of the collection are beautiful. It's a shape that makes me feel very confident and I love that my female friends feel the same in it. It proves that there's no necessity for restrictions or categories within fashion. This aspect definitely creates a feeling of freedom and removes any limits on creativity. Minimalism is timeless and in every creative space a safe but good choice. The beauty of minimalism evokes a high level of calmness in me," he explains.
Alexandra Karpilovski
Kyiv-born artist Alexandra Karpilovski spends a lot of time working in her studio and on upcoming exhibitions. "Nice materials are important because I need to feel loose and relaxed," she says, which is why the ALL collection provides her the liberty she needs daily.
"To me, minimalism is smooth edges, thoughtful balance, and humble fits, but maybe also just something scaled off and coming from the core." Clearly, the focus on craft and subtlety is a notion that both Karpilovski and Tiger of Sweden have in common.
Kehinde Akindojuromi and Fáizah Akindojuromi
Newlyweds Kehinde Akindojuromi aka KwolleM, and Fáizah Akindojuromi aka Fáiz have been in the fashion and music industries for a while. "My energies are split between my profession which focuses around brand strategy, and my creative endeavors as a producer, making albums, soundtracks, and mixes for labels," explains KwolleM, while Fáiz focuses more on creative concepts, directing, and producing photo shoots.
For both, interchangeable garments are key. "I like the fact that when shooting the pieces, Fáiz and I could swap pieces and still look good. As a married couple, our wardrobe being for both of us is space and cost-efficient. Being able to lessen the burden of picking out a fit and opting for a simple, but stylish look means more effort can be targeted towards actually creating and doing things," explains KwolleM.
"Clothing is a way of expressing emotion and sense-of-self and that shouldn't be contained into a gender. Brands coming out with genderfluid collections is very important, it's a great way to show people (especially the younger generation) that clothing is an expression and feeling, it shouldn't be restrictive or contained," says Fáiz who believes that leading with purpose and intentionality are imperative.
As a brand built on Swedish values of equality, function, and meaningful design, the ALL Collection is a step into the future for Tiger of Sweden, while remaining rooted in its rich past.
Shop the ALL collection here.