Highsnobiety / Hugo BTB, Jimmy Ayeni, Ola Badiru
Curated by Highsnobiety and presented during the time period formerly known as Paris Men's Fashion Week, "Not In Paris 2" is our second in a series of bi-annual digital exhibitions celebrating creativity in the age of remote interactions. Head here for the full series and cop our new merch via our online store.
For Vivendii, the defiant spirit of Nigeria's teeming young population are their biggest brand inspiration. The Lagos and London-based design collectives are seeking to pass messages, expressing the struggle of African youth via futuristic fashion pieces. In the face of societal limitations placed on Millenials and Gen Z back home in Nigeria, they are an outlet for vibrant, youth-led communities to discover expression and inspiration.
This weighted symbolism exists throughout their collections. Custom sayings such as "the game is the game," "silent power," and "things are happening" boldly decorate their pieces, as tributes to the challenges at home.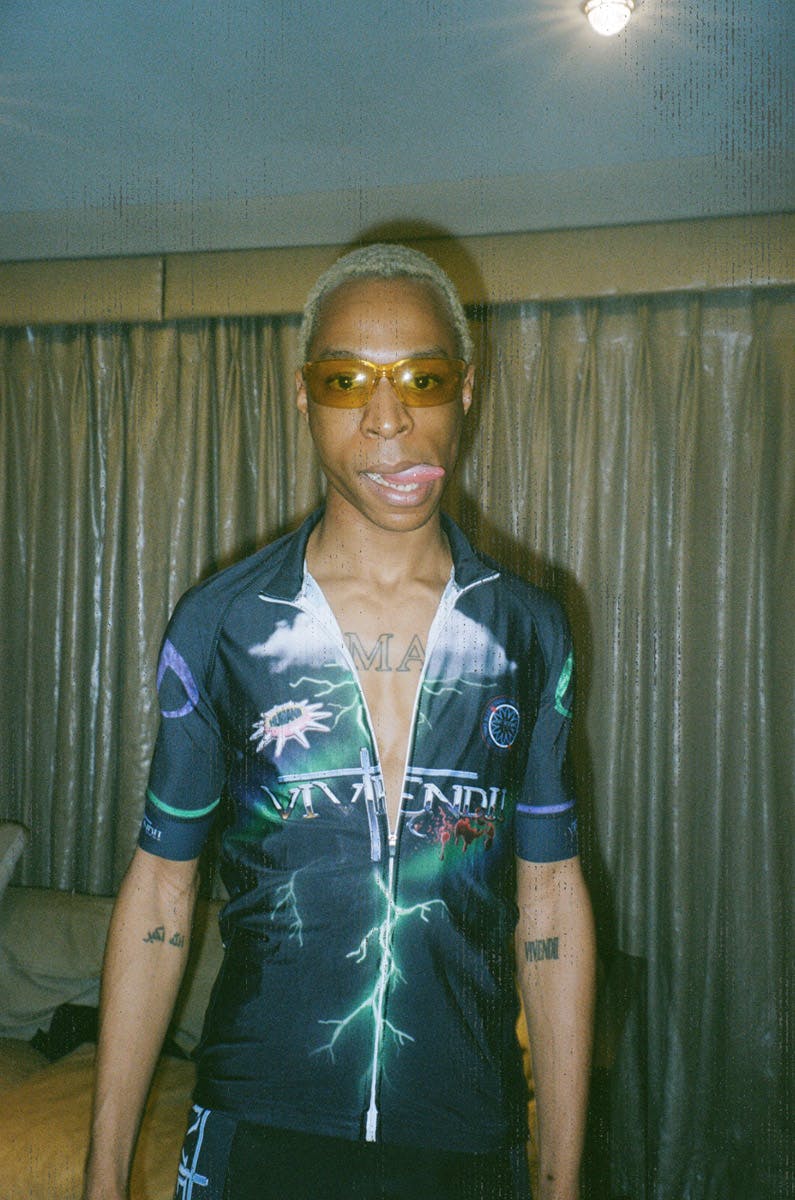 Formed by Jimmy Ayeni, Ola Badiru, and Anthony Oye, Vivendii started as a group of bloggers in 2011. The group later transitioned into styling, making custom shirts while studying for University degrees in England. They were later spotted by late Vogue Italia editor-in-chief Franca Sozzani and designer Roberto Cavalli, who encouraged them to form a brand at an event in Lagos.
"'Modus vivendii' means 'our way of living' in Latin. That's always what we were trying to do, back then as kids. We were trying to do something that was forever and meant we never had to play any other character. Just be ourselves," says Ayeni. Cavalli would later fly them to Milan, instantly throwing them into the thick of the fashion industry and helping them advance their business. "He was shocked seeing young guys trying to make T-shirts and other pieces. That got them so surprised about what we were trying to do in Nigeria" Ayeni continues.
"There's also things like fighting for survival," adds Badiru. "Us knowing that the youth in Africa are fighting for survival, fighting for a voice. We just want to put that on our clothing, to tell the global community what is happening back home."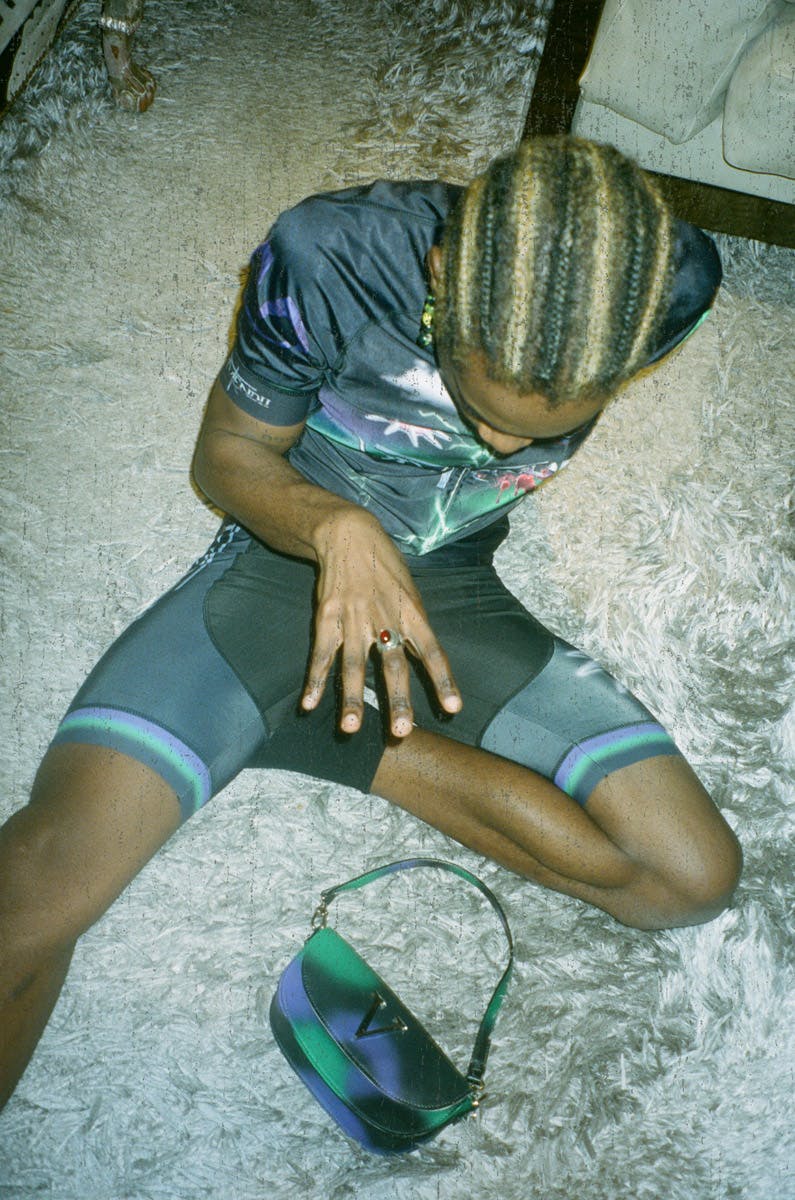 In nine years, Vivendii has grown to dominate the street couture space in Lagos, bridging the gap between high fashion and streetwear. Powered by the desire to represent the youth, they've expanded into the creative community in Lagos, embracing music and gaming, with collaborations within the art community. The brand doubles as a DJ collective, and enjoys playing within Nigeria's Alté music scene, led by a new guard of experimental artists including Odunsi The Engine, Lady Donli, and Santi, whose sounds are a distinct fusion of pop and Afrobeat, R&B, soul, dancehall, and hip-hop. You can also check out their genre-bending mixes, hosted on SoundCloud.
2020 was bittersweet for the brand. In a year marked by the #EndSARS protests against police brutality in Nigeria, their business received a shot in the arm. Vivendii became recipients of the Metallic Fund, an initiative set up by Grace LaDoja and Alex Sossah to provide financial support and mentorships to Black creatives. The brand won a £20,000 (approx. $27,000 USD) grant, allowing them to launch a new store in December. "It gave us guidance in terms of what we were doing. We've been working on our brand for many years now, and it was definitely helpful," Ayeni says.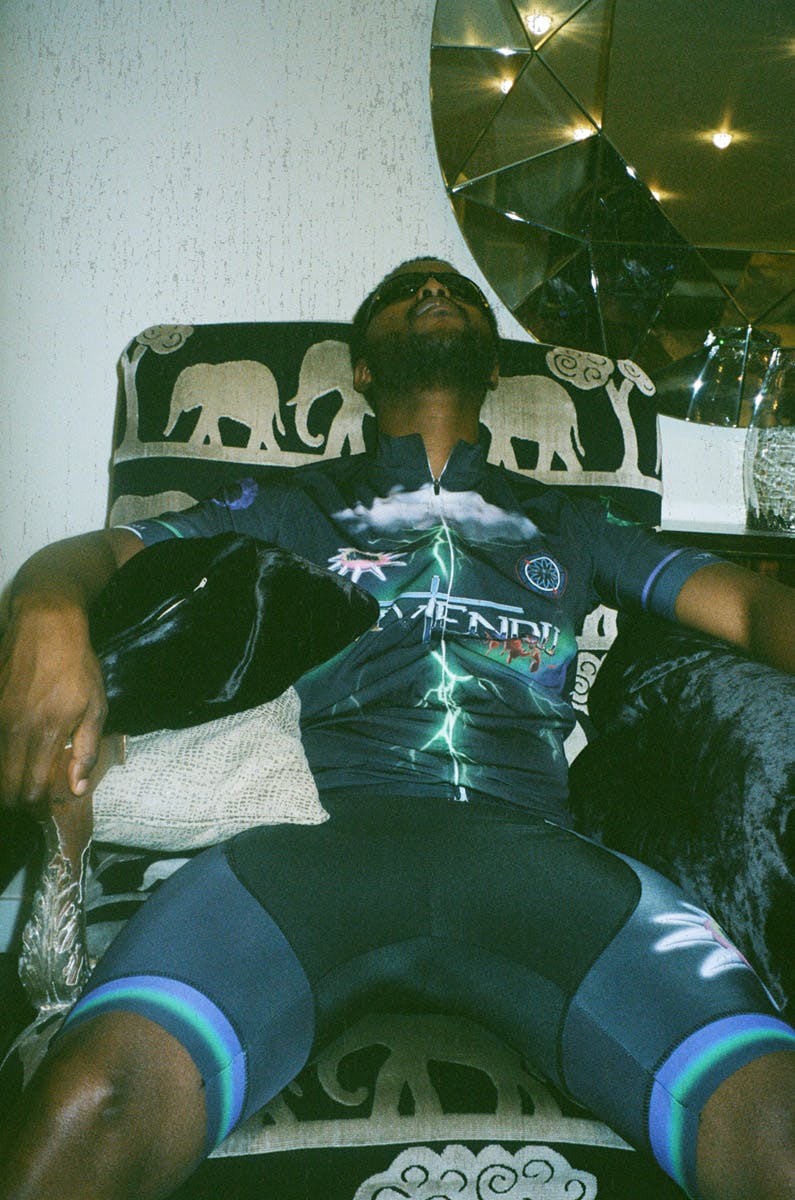 Ayeni and Badiru believe that many Nigerians deserve these opportunities but are held back by the country. "The absolute lack of infrastructure prevents kids back home from chasing this dream. For us to be in that kind of space in the Internet era, that stifles Nigerians. Our government is stifling us on such a high level," Ayeni says.
Despite this, Ayeni and Badiru believe that youth-led creative initiatives and businesses hold the key for a better future. Brands like Vivendii are a testament to this ideology and stand as inspiration for millions of youth in Africa. The brand has plans to extend their creativity, with a game in the works, and more musicians being sought and recruited for more work. "We're trying to spark change and influence the world. We see our shirts and clothing as blank canvasses for us to make art and send messages across to people. Vivendii is forever, there is no end," Badiru says.