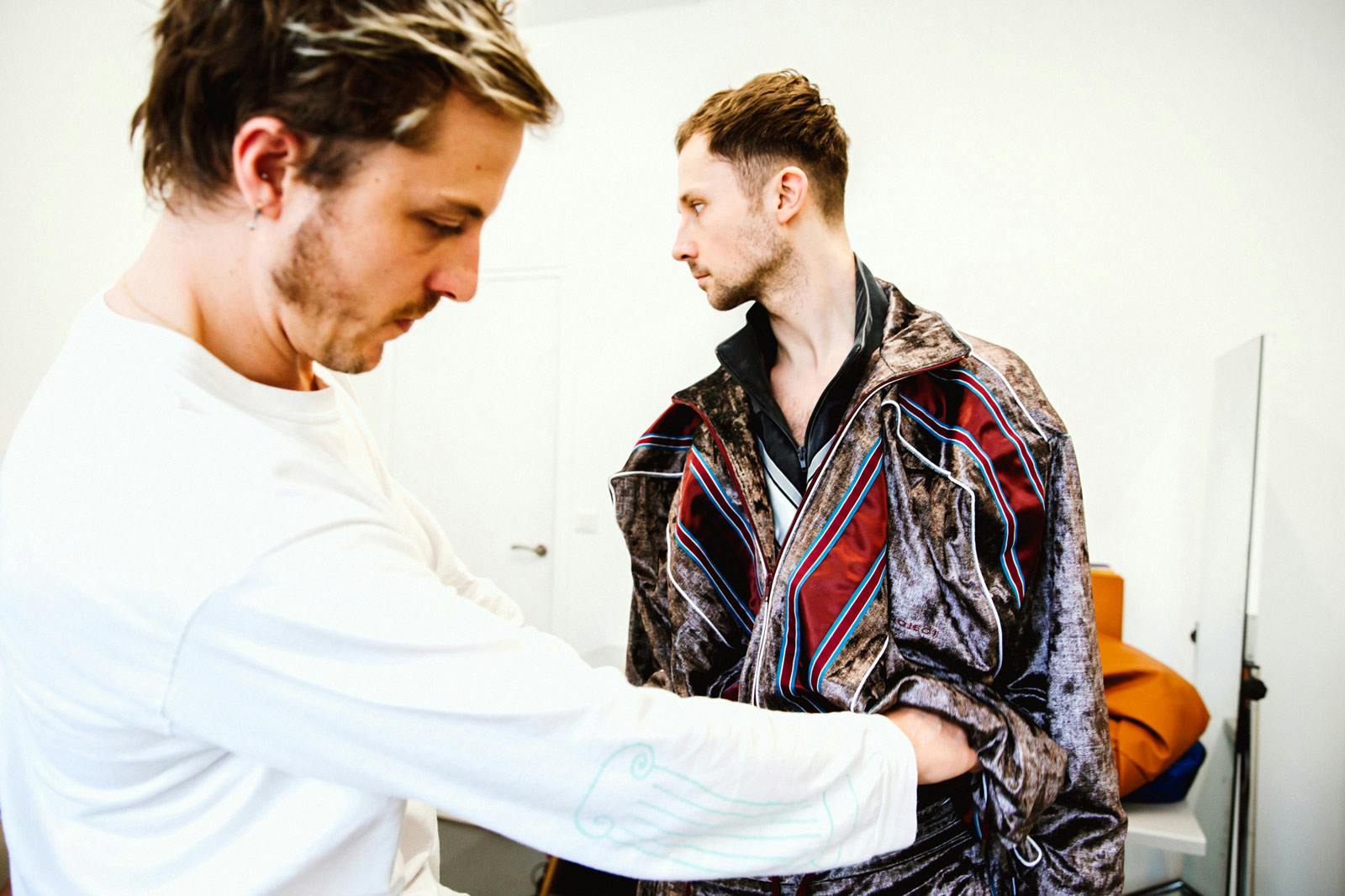 Highsnobiety / Julien Tell
In light of Glenn Martens' appointment as creative director of Diesel, we're revisiting our interview with him, which was first published in January 2020. 
Influenced by reality — but not inspired by it — the formula to new luxury might just be in Glenn Martens' hands. Five years after he started at Y/Project, Martens' aesthetic has become synonymous with the brand. Taking pieces grounded in the everyday, his work expands on what we could consider a classic, breaking them down and rebuilding them with couture techniques to elevate them to his concept of luxury.
His Y/Project  approach to so-called "streetwear" may not be so obvious; it may not be hoodies reworked in heavyweight cottons or a screen-printed T-shirt produced in collaboration with an artist in small quantities. But from their newly expanded studio in the 10th arrondissement of Paris, Martens and his seven-person team hone their interpretation of the genre.
Martens' vision retunes utilitarian fabrics like denim with contemporary cutouts, weaving Renaissance tapestries into sweaters and hooligan scarves, and contemplating what construction really means for a classic trench, all the while without even really thinking too much about it. For Martens, luxury should possess a quiet pragmatism.
How do you start working on a collection? There's never really a proper story and we don't have moodboards. Some brands have some sort of emotional story — like we went on holidays to Thailand. For us, every single piece needs to have a design twist, which starts from construction. We need to have versatility too, so that you can play with the pieces.
It's like your garments are constructed space around the body. Yes, mostly it's about the negative space. It's important to create this strange volume. In this collection, there are pieces with a bubblegum or lava lamp silhouettes. It's about the outline not the inside.
You use the word "opulence" to describe your sense of luxury. It's never minimal construction. When I say I have construction developments, it's always connected to volumes and extra materials. It's an explosion. It's quite rich, it's very giving. It can be a very simple jersey piece, but by making it exploded it becomes more opulent.
Well that's the thing with your clothing, they might seem unapproachable, but they are rooted in simplicity. We've now calmed it down a bit. There's always this flexibility to wear things in many different ways — but you don't need a manual anymore, which we used to send with the pieces. We'd only have two sleeves now; in the past we used to have five sleeves on a shirt, and people would get a little lost. It's not difficult to wear, but you have to own it.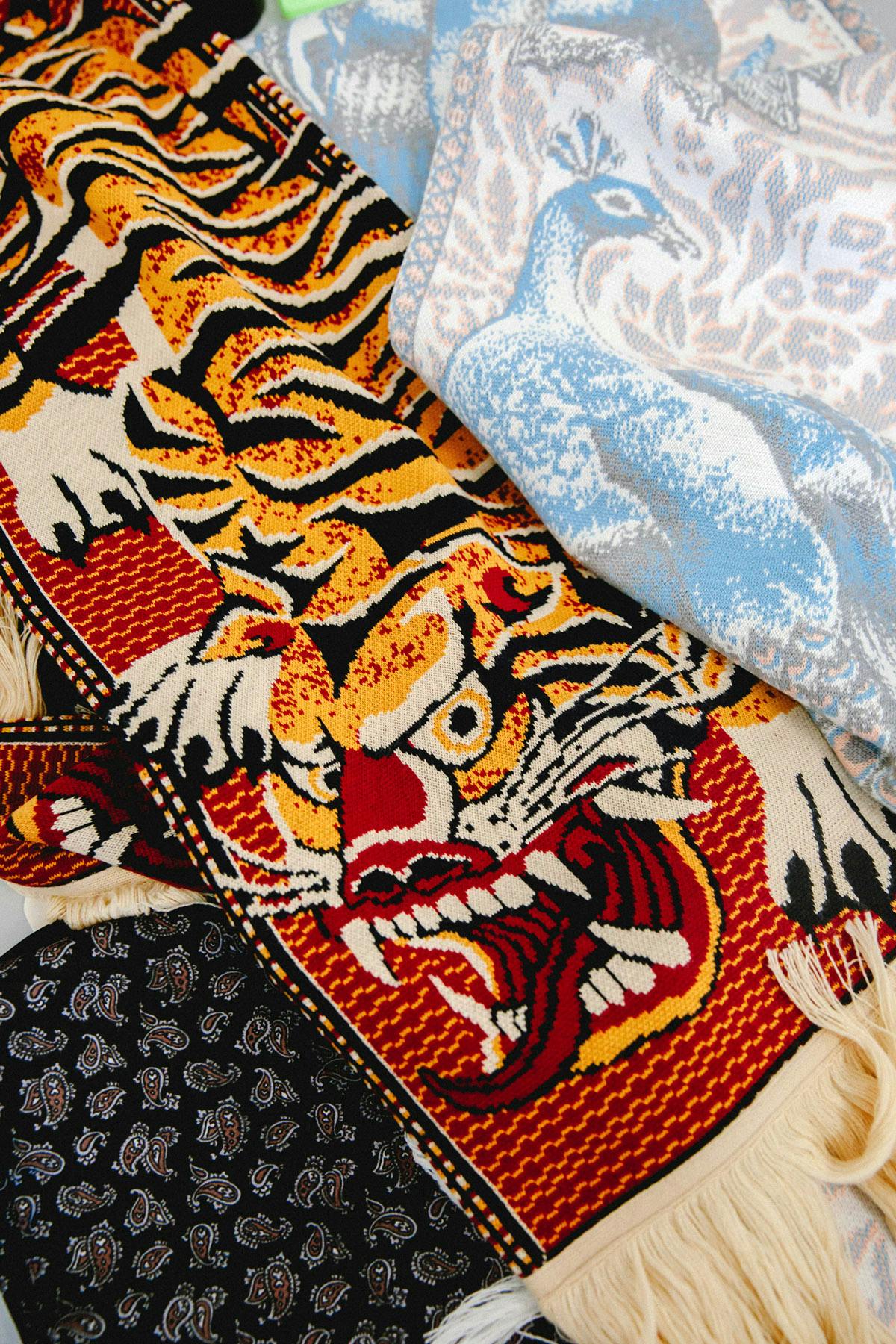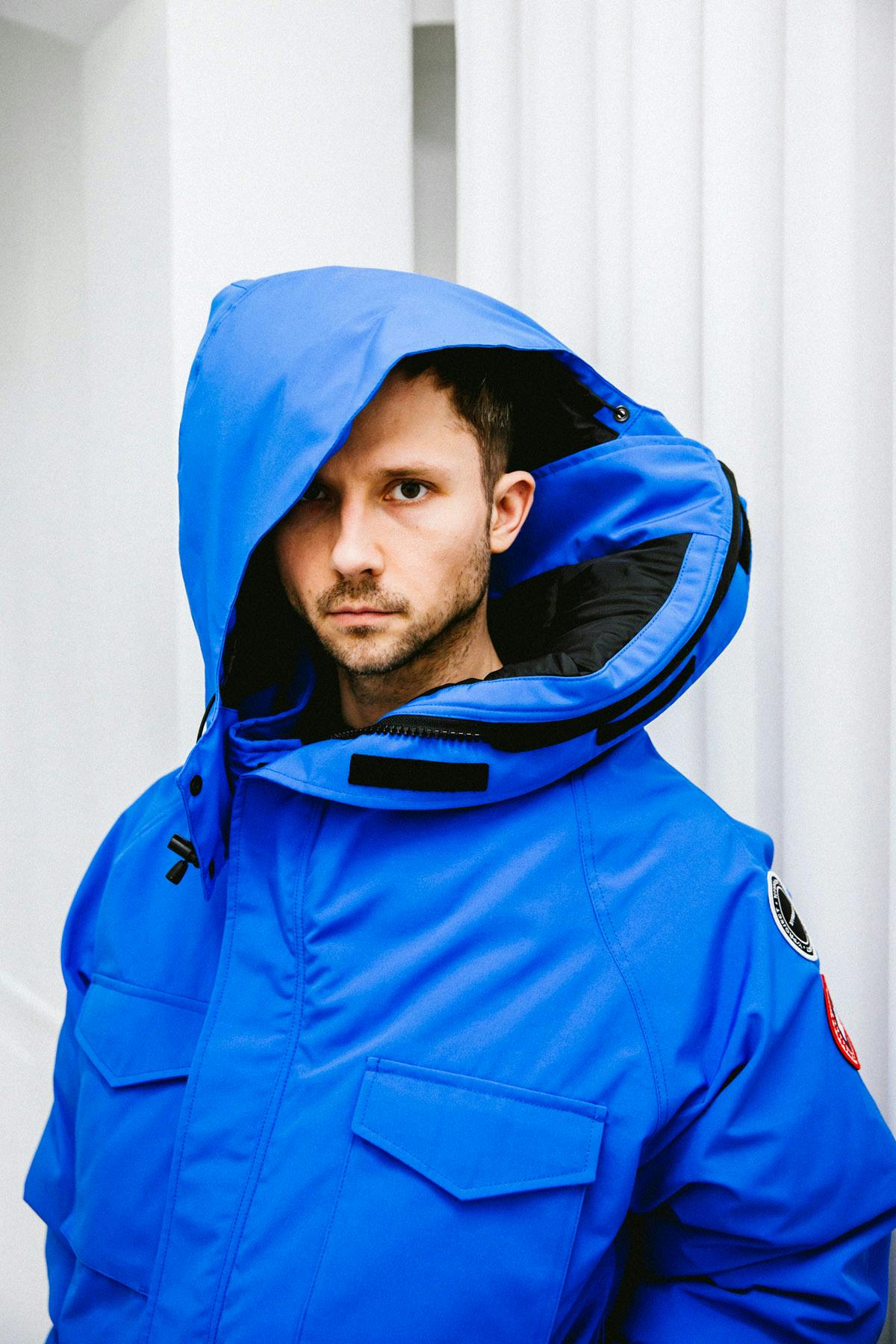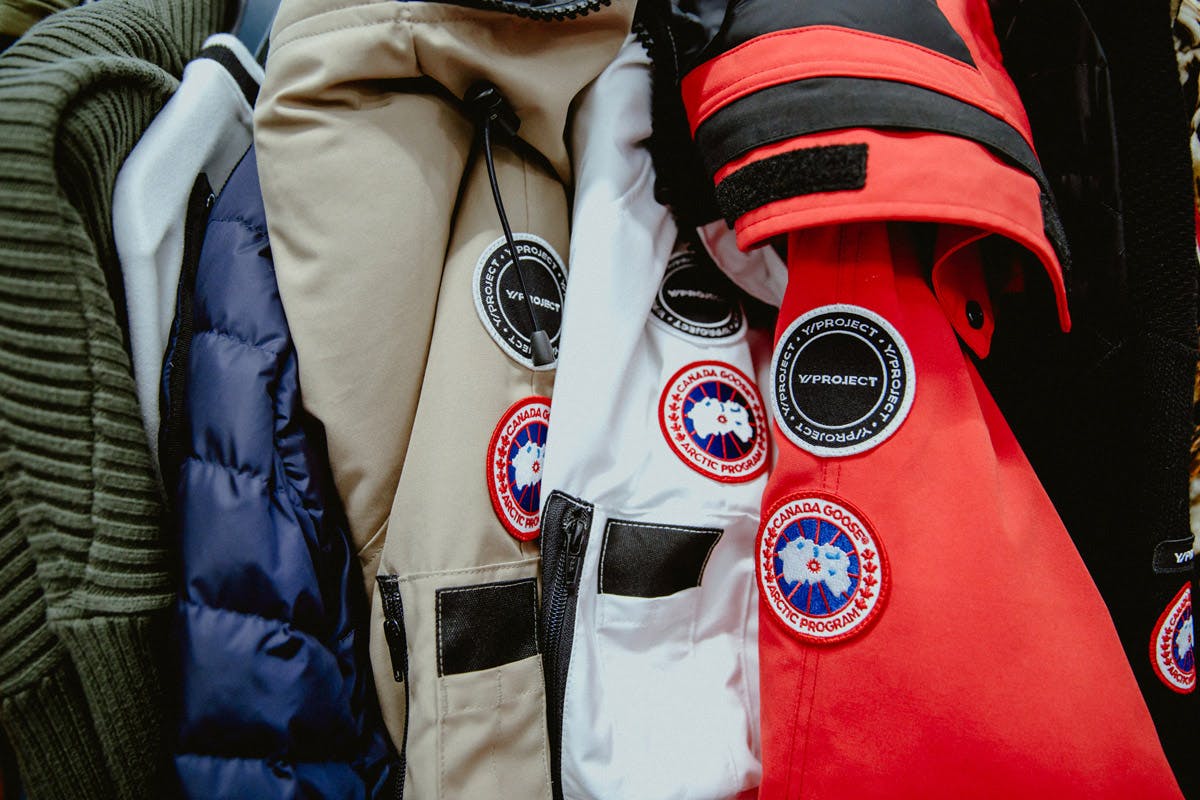 There's also an underlying classicism. Yes. I think sometimes there's so much development in the construction and in the patterns, if I use a crazy fabric, it'll just become too much of a different world. It's nice to have to keep it a bit grounded to bring a bit of relevance of reality into it.
Does that reality come from the street? With the idea that streetwear has evolved into luxury by elevating classics — what people wear in their everyday, say a leather jacket, denim, rugby shirts and polos, or hoodies. Well, the street is so multiple. What is streetwear? Streetwear is everything that's connected to sportswear like joggings or utility wear in daily life. So with all this crazy development we do, sometimes you need a classic garment that you know to make it acceptable or understandable. It's nice to give real credibility to the creative explosions.
What are the creative explosions in AW20? We create so many versions of a person that it's a continuation of a personality, of a style. It's always the schizophrenic part of a personality. We don't try to create or recreate, but in this season at the beginning there's a kind of gypsy flamenco moment which developed naturally. It's never stereotyped. I was in Sevilla for holidays. Making love. Eating. Travelling. So maybe there is a little bit of that here. Then, there's this fucked up French guy with Breton stripes. Then you have these trashy Berlin moments. It's reflecting all the different types of people that we can have within ourselves and within society. We are so many different people.
Do you try to travel a lot? I try to go away every month, at least for a long weekend. Paris is amazing, but it's really a city. Everything is quite small and the streets are crowded. Your private space is a little more attacked than say in New York, where there is a little more air and light.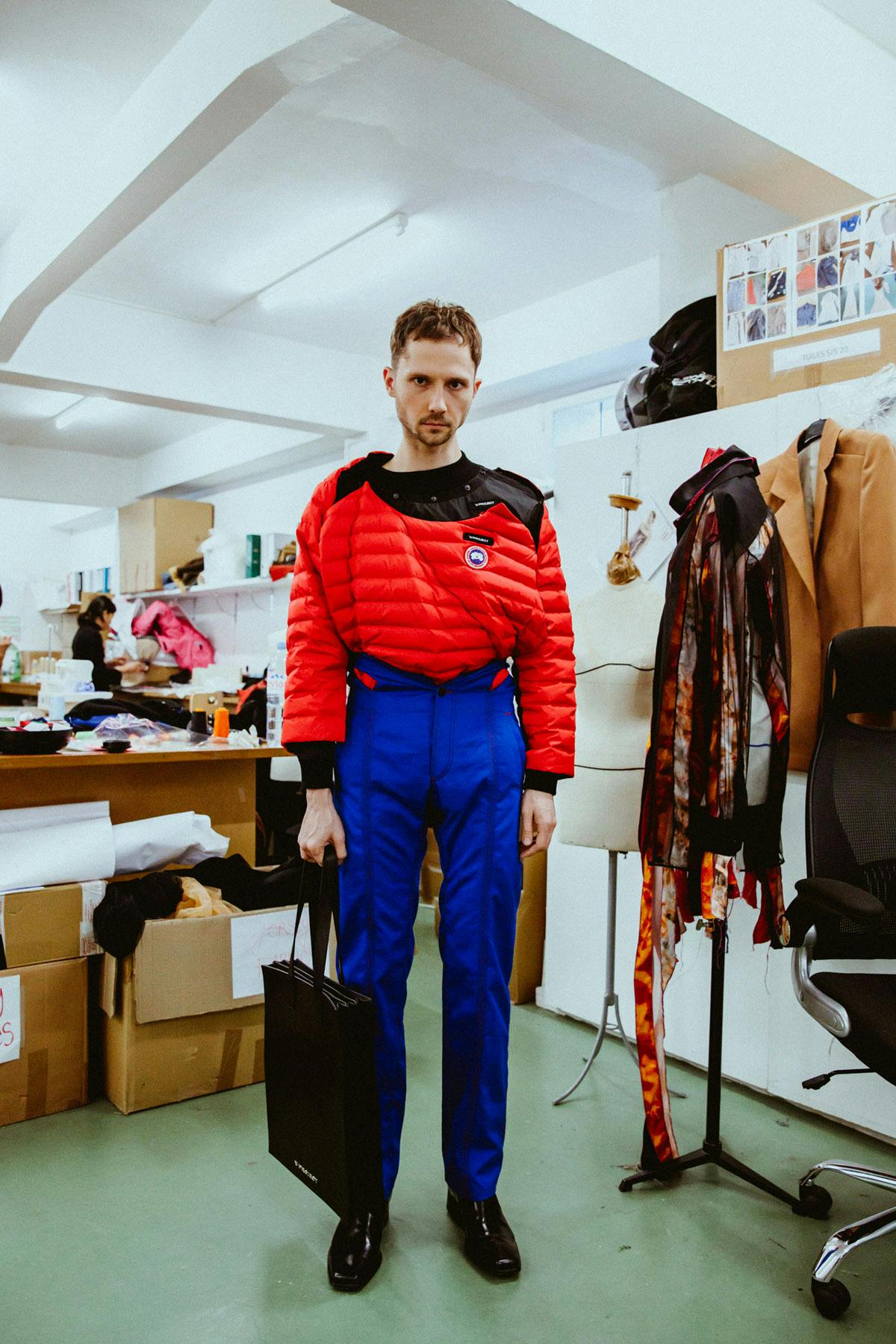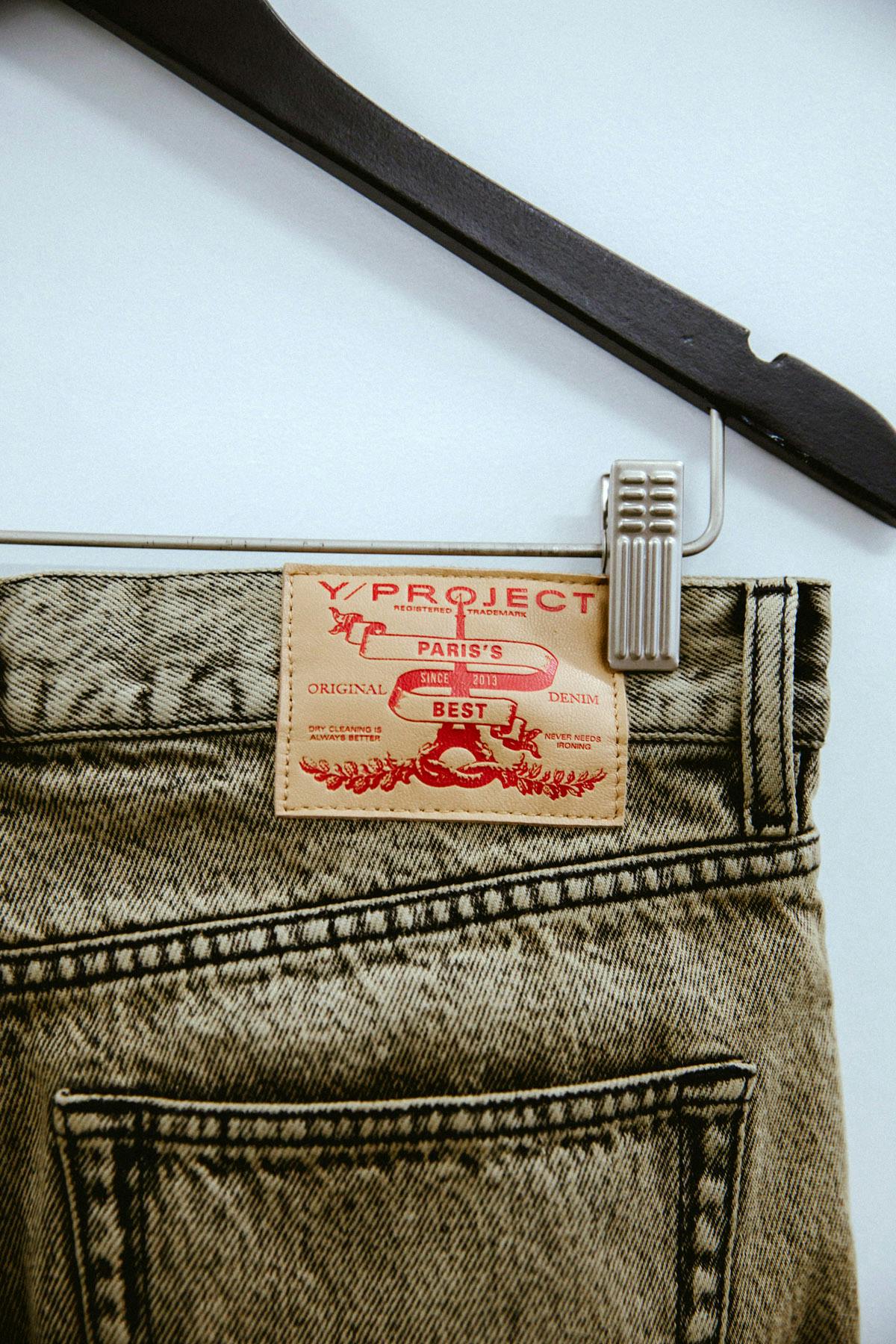 If you were in New York, it would be a different collection. I would definitely be less explosive, less opulent. There's an aggressive vibe of Paris, like there's always too much information — I think you can find it in the collection.
Your new collaboration with Canada Goose does though feel very much in your personal language, too. Well this past New Year's, I was in a nature reserve in the Canary Islands camping where there was no toilet or shower. Great! We were swimming on January 1st, washing in the freezing sea. Being outdoors is a part of my language, definitely.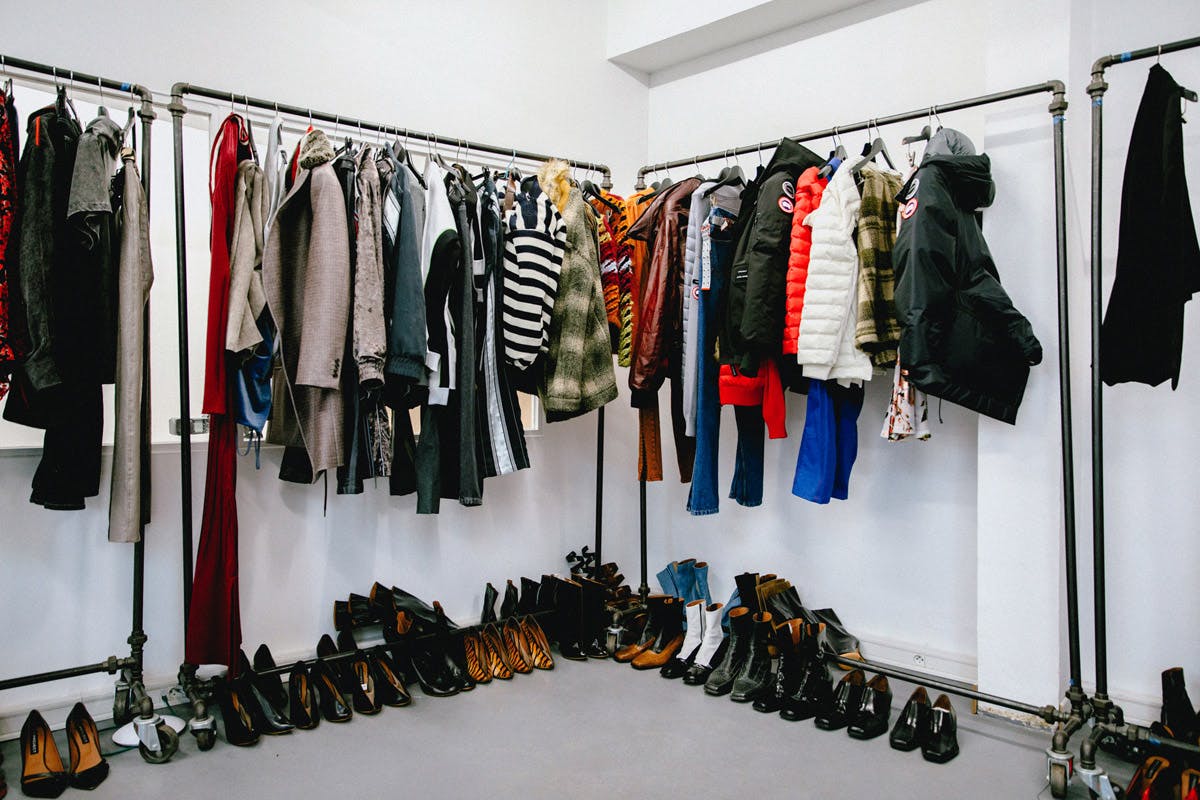 So is the Y/Project person is evolving and wanting to spend more time outside? Sometimes! We're in 2020 and our lives impose us to be flexible, so I think the fact that we have to embrace different situations in your life. The Y/Project person is someone who enjoys the different things the world can give you. The nice thing about the collaboration is that the pieces look crazy styled here with a Y/Project twist, but are actually extremely wearable. You can wear it completely asymmetrical and pushed up, but if you button things in a simple way, you're ready for an arctic excursion. It's really important to me that the pieces are really wearable as they're the kind of jacket you buy once in your lifetime.
They're classic Canada Goose. Your previous collaboration with Ugg was a bit more "fashion." Yes, sometimes you design for the pure pleasure of creativity and beauty! But I'm happy these Canada Goose pieces are more grounded in reality. Of course, Y/Project is a luxury company so it's not about fulfilling the basic need of survival it's more about dreaming and exploring your personality.